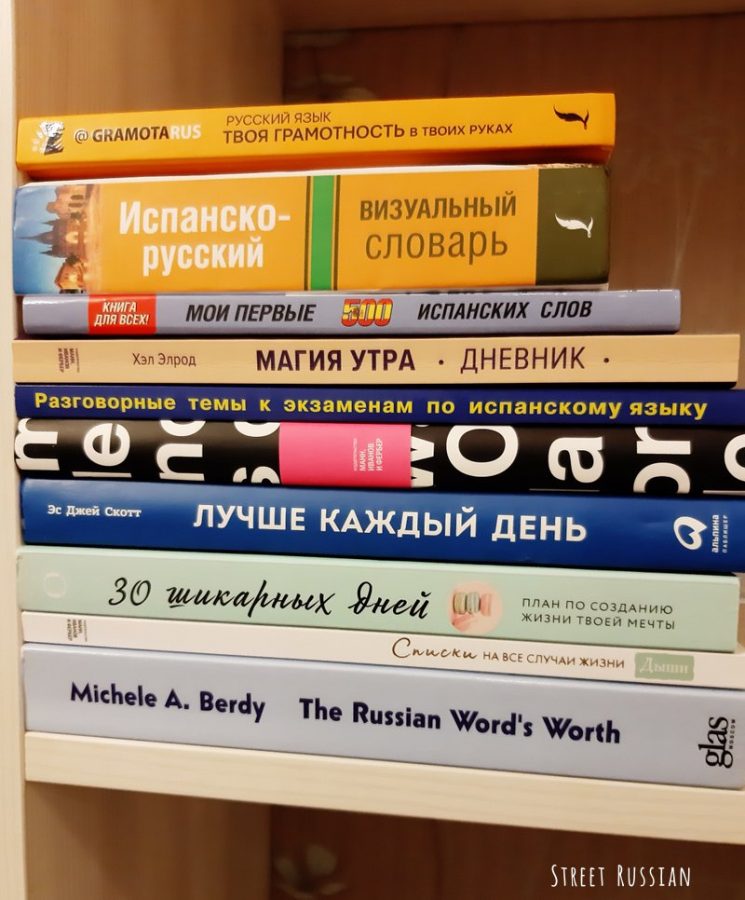 Last January I made these reading lists: 2020 e-books about Russia and Russian and Russian books currently on my bookshelf.
In total, I finished nine of those books (well, one was a grammar textbook). The most disappointing read was probably Shapka, Babushka, Kefir. The easiest book to read was definitely Mastering the Art of Soviet Cooking. All the books in between are mostly described in this previous update.


Q4 books summary (2020)
My reading time was hijacked by other topics at the end of the year. I did get through almost all of the stories in White Nights and Other Stories: The Novels of Fyodor Dostoevsky but got stuck in Notes From Underground… need to take a little break. Pretty much every person in the book lives in St Petersburg, is miserable, and gets maybe one minute of happiness in their entire life. The end.

Meanwhile, Mastering the Art of Soviet Cooking had SO much info. Food, history, slang, politics… it took me a while to go back and read all my highlights after I finished reading it. Here are some of my notes…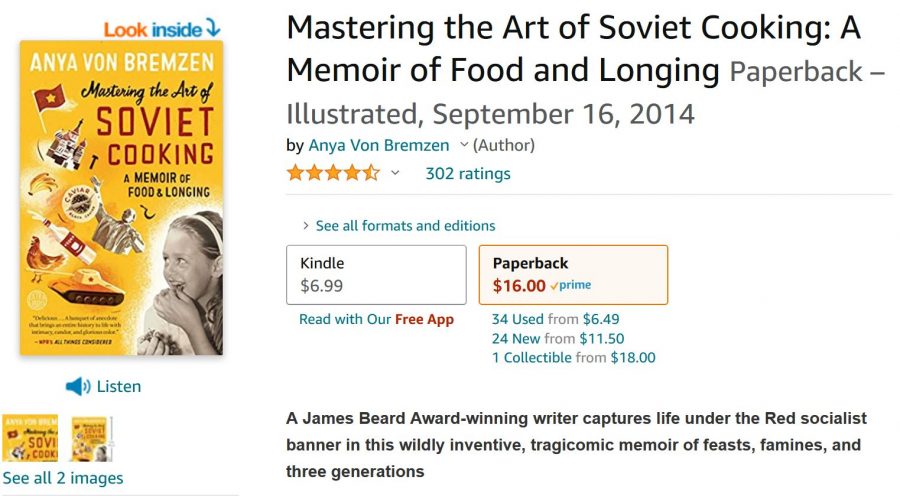 There's a lot of good stuff in this book for a language learner. Take this bit on the author's experience shopping in a US grocery store, for example: "What happened when you replaced the heroic Soviet verb dostat' (to obtain with difficulty) with the banal kupit' (to buy), a term barely used back in the USSR?"
Other useful vocab:
закусить мануфактурой = to sniff your sleeve after a shot
to drink на брудершафт = to link elbows with someone else and take a shot together
what to say after taking a shot: хорошо пошла = it (стопка) went down well
negative terms referencing the Soviet Union: совок and совдеп
I also learned what a сберкасса was and that being Jewish in the Soviet Union was considered an ethnicity (as in, declared in your passport) instead of just a religion. I read about how everyone carried mayonnaise jars to any doctor visit. I added глаз-алмаз to my vocab list.
The cost of emigrating from the USSR (in the form of a tariff) cost the author's mom 2 years of savings. Looking into this, I discovered an interesting read: a New York Times article from 1973 titled Soviet Publishes Fees for Emigration. It was awfully expensive to emigrate – the government claimed emigres were on the hook for the cost of their (state-covered) higher education.
Pepsi was the first American brand sold in the USSR. Suggested reading on this topic: Culinary Detente: Pepsi in the USSR.
Recipes I still plan to try: Kotleti and Cornbread for Khrushchev. Recipes I already tried: Lemon Vodka, Deviled Eggs with Salmon Caviar Jewels, Khachapuri.
By the way, you can read this book in Russian too. It's titled Тайны советской кухни. Книга о еде и надежде.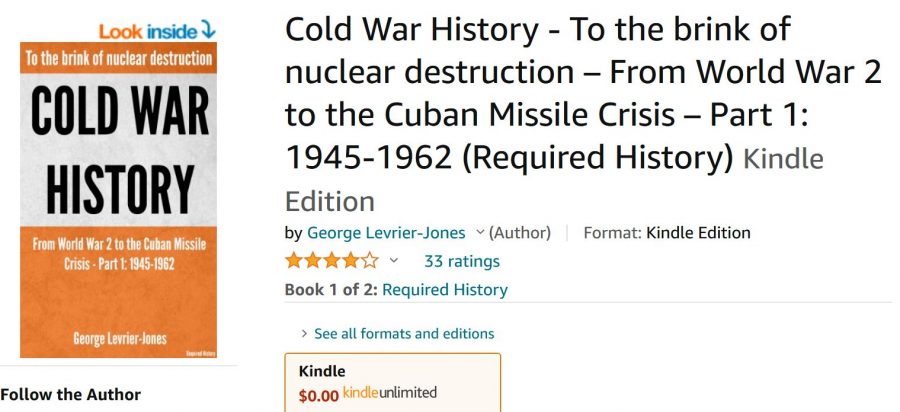 I also finished this short book on the Cold War. Either I wasn't paying attention in high school (very possible) or we didn't cover this stuff (also very possible).
On to this year's reading list!




New e-additions for 2021: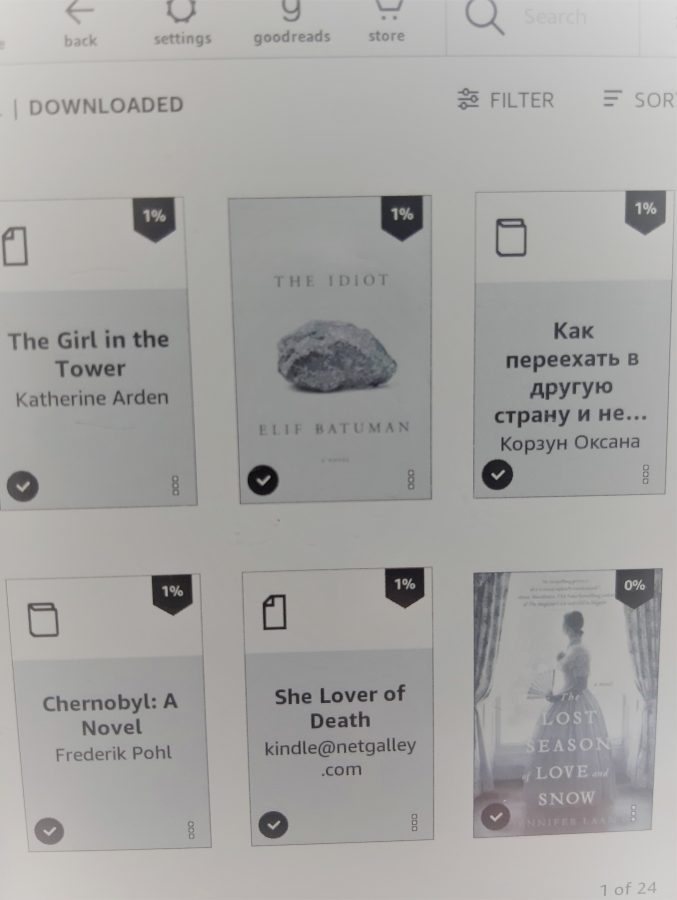 The Girl in The Tower: An adventure straight out of a Russian fairy tale. Got this from NetGalley.
The Idiot: May or may not be related to Идиот? Reading this for book club since my reading buddy couldn't get a copy of the author's other book (The Possessed: Adventures with Russian Books and the People Who Read Them).
Как переехать в другую страну и не умереть от тоски по родине: It seems relevant and was only $4.
Chernobyl: A Novel: My husband loaded this onto my Kindle because he knows I like Pohl's sci-fi stories.
She Lover of Death: Another NetGalley gamble. Seems kinda weird – a Moscow suicide cult is investigated by "a cross between a Russian James Bond and Sherlock Holmes… [he is] vain, eccentric, and takes enormous risks." (Quoting an Amazon reviewer.)
The Lost Season of Love and Snow: Life as seen through the eyes of Pushkin's wife.
Все бегут, летят и скачут: A famous children's book.
Disappearing Earth: A mystery set in Kamchatka.


Titles I'm carrying over from last year:
Dirty Russian: Everyday Slang
Babushka's Beauty Secrets
Orwell and the Refugees
Killing Rasputin
The Sin Collector
Russia's Dead End (maybe)
The Possessed: Adventures with Russian Books and the People Who Read Them
Picnic at the Iron Curtain: A Memoir: From the fall of the Berlin Wall to Ukraine's Orange Revolution




What's on your reading list for this year? Were there any great (or terrible) Russian books you read last year? Leave me a comment!


PS: Inspiration for your next book? Russia Reviewed's Humble 2021 Watchlist.