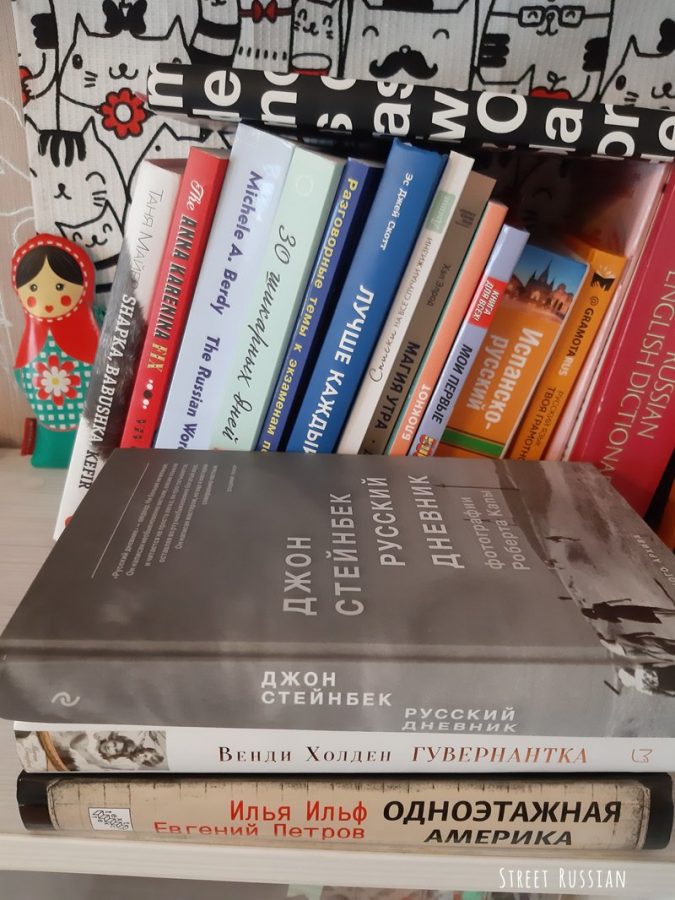 Here's a look at what I have been reading lately…


Picnic at The Iron Curtain: A Memoir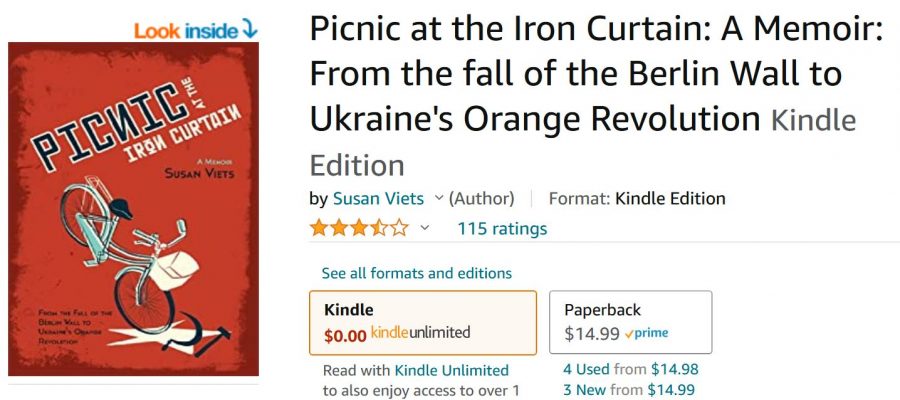 1986. A Canadian woman, studying for her M.A. in London, is hit by a truck and confined to a hospital bed. Her convalescence is spent reading course books about the political dramas of the Eastern Bloc. Money arrives in the mail one day, compensation for her injuries, and the travel plans begin.
1988. She lands in Budapest with press credentials and mediocre Russian. She befriends a group of East Germans planning to defect, which stresses her out. The Berlin Wall comes down. She flies to Berlin for a night of photographs and wandering.
1990. She leaves for Kyiv, eager to witness (and report on the rumors of) chaotic changes. Life in Kyiv is stressful: there's nowhere to buy food, international phone calls must be scheduled 24 hours in advance, no one will rent apartments to foreigners. She figures out the food situation – first shopping in "hidden" shops, then asking a friend to send food via train from Moscow. She tags along on a traumatizing trip to Chernobyl and Pripyat. She reports on the tensions between Kyiv and Moscow. She attends the Chervona Ruta music festival. After months of dealing with sketchy officials, she finally receives press accreditation from the foreign ministry. Reports of the coup in Moscow comes in.
Quick Chechnya interlude. The author scrawls out a quick pre-flight will and lands in Grozny in the middle of (you guessed it) another stressful situation. She wanders around interviewing people to the sound of – celebratory? hostile? – gunfire.
Back to Kyiv just in time for the referendum on Ukrainian independence, then off on a quick trip to Belarus. It's the official end of the USSR and the beginning of the CIS. Life in Kyiv is changing slowly but still full of stress(!), paranoia, and death.
Then there's a scramble to find enough gas for the long drive to Moldova and back, interviewing Cossacks near Tiraspol. Another trip to the area finds her stuck on a bus full of Cossacks while they play catch… with a grenade. Later there's a shopping trip to Tajikistan / Uzbekistan that ends with her and a colleague hitchhiking toward an active battlefield, only turning back when they hear a mortar. Her two years in Ukraine come to an end as she returns to London.
Life in London, working in a BBC news office, only appeals for so long. She then returns to Kyiv, but "something dark hung over Ukraine" as the country struggles with hyperinflation. This is the Ukraine my husband remembers growing up in, where the карбованці that bought you something in the morning are practically worthless by nightfall. She finishes up this stint in Ukraine with a lot on her mind – the death of her father, a reordering of priorities, a new relationship- and ends up accepting a new job in international aid in Bosnia.
After Bosnia, which contains some of the darkest stories in this memoir, the author and her then-husband move to Canada in 2000. They try to settle in, buying a house, finding jobs, studying for an MBA, but the marriage ends shortly after. In 2004, she returns briefly to Ukraine to report on the Orange Revolution. The story ends here on a note of optimism.
This book…. wow, stressful. I felt stressed out just reading it. And if you don't have a solid background in the 90s history of the entire post-USSR region, this book is a lot to take in. It's not always clear what's going on in the background of her reporting trips other than chaos, fighting, and bullets.
But it's a veeeery interesting look at Kyiv. What is now a bastion of hipster coffee shops and craft beers was once a city where the airport had to cancel flights because they had run out of fuel. Overall, this is a fascinating peek at being a female journalist in that part of the world in the 1990s.


Babushka's Beauty Secrets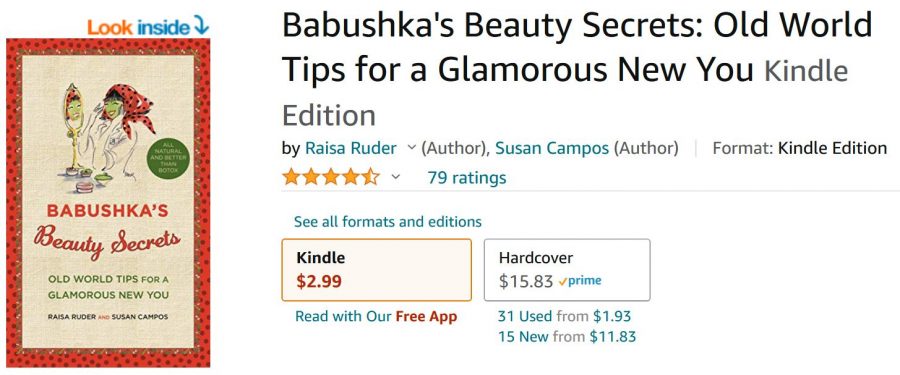 This DIY beauty guide is quite chatty, like we're at a teen-years sleepover with the author. Er, although with lots of talk of anti-aging and vodka. It's also campy, as you'd probably expect from the title. For example, what could possibly be Babushka's Top Five Ingredients? That's right: potatoes, vodka, milk, olive oil, and eggs. (The only surprise here is olive oil in lieu of sunflower oil.)
The author grew up in Ukraine, learning beauty tips and tricks from her grandmother. Some of the tips here were decent, like using flour to thicken a mask. Others need to be tested, like the pre-date face mask of baking soda, sugar, and shaving cream. Or using an anti-cellulite mixture of spicy mustard and vodka on your thighs.🤔 I made note of a bunch of recipes to try from this book. The one I've tried so far (a scrub) was fantastic. In general, the babushka part of this book is pretty gimmicky… it's honestly not that different than a Pinterest search for "green body care recipes".


The Lost Season of Love and Snow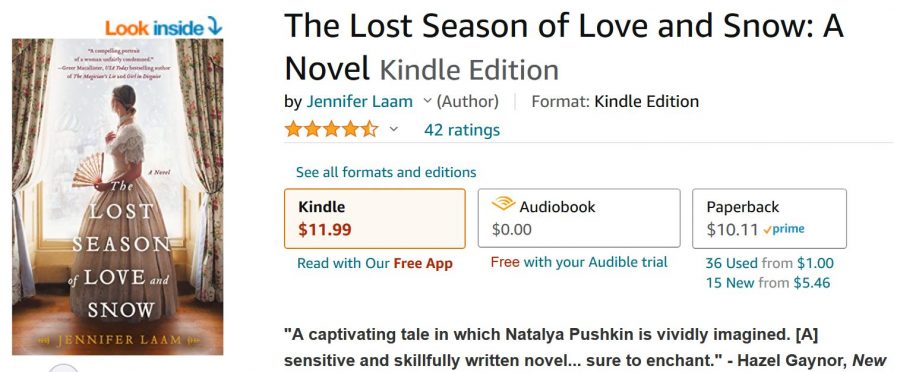 If Jane Austen had written about Russians… The story begins with three young sisters of marriage age, attending balls and squabbling over potential husbands. Our teenage heroine is Natalia; she is clever, beautiful, and severely nearsighted. Natalia meets Pushkin at a ball. He smells, by the way, like "sandalwood and citrus cologne, sweet tobacco, oil and horses, and a tantalizing saltiness." A slow courtship ensues. For example: "And then Alexander winked… This time, however, I didn't look down and blush, but winked right back. Alexander's eyes widened in surprise, and I bowed my head, shocked at my own boldness. I needed to appear serene and proper. I didn't want Mother revoking her permission for Alexander to walk with us."
The couple become husband and wife (or, as Alexander constantly refers to her, "my wifekin") and Natalia quickly finds out that marriage is more about drama than about romance. She worries about their finances and fends off the tsar's amorous advances. She decides the best recourse for their financial situation is to find wealthy husbands for her other sisters and, well… you know how this story ends. The one thing I did really, really like about this book was the history lesson. The plot sticks pretty close to reality. If you only have a vague idea of Pushkin's life (er, love life), there's definitely merit in reading The Lost Season of Love and Snow.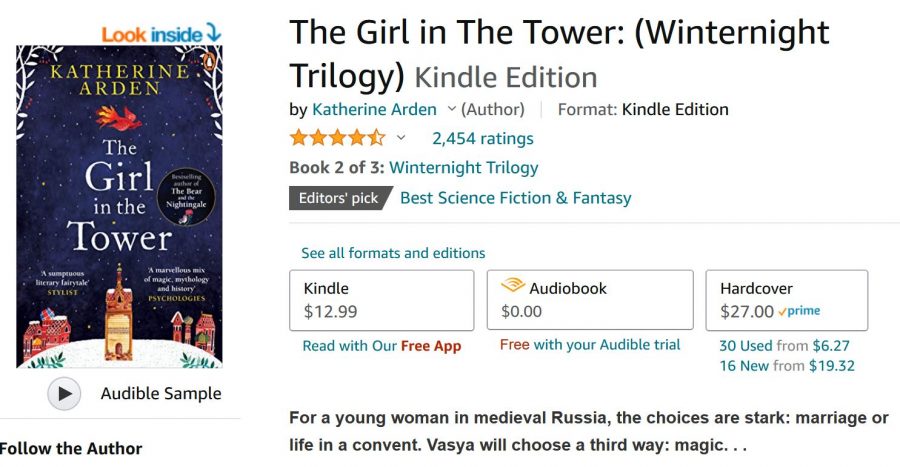 What a lovely read! I hadn't even realized this was the second in a trilogy, so don't worry if you can't get your hands on book one. This was a NetGalley giveaway, once upon a time, and I finally got around to reading it this spring. The story is full of myth, magic, and all kinds of interesting characters. There's even a glossary to help you keep track of everyone: Morozko, Polunochnitsa, bannik, domovoi, chyerti, gamayun, dvorovoi, vazila. I liked the book so much that I sent my mom her own copy. She called me after she finished it: "Are there really that many house spirits in Russian folklore? Wow!"


2021: still to read
A few new additions to my reading list…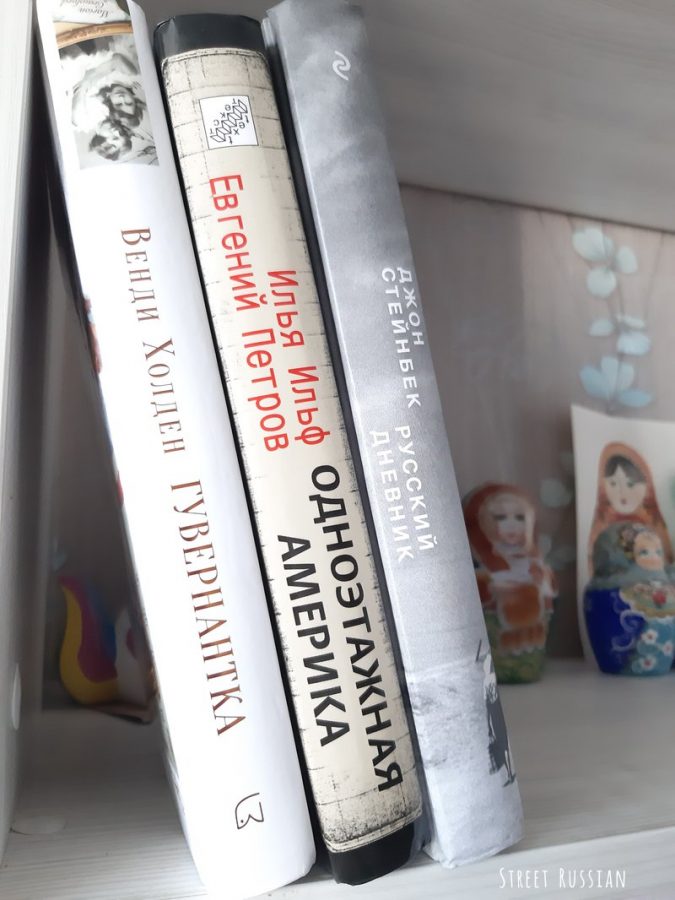 One of my language exchange partners sent these books through the mail. To be honest, this is probably like two years of reading for me.😄 I'm 50 pages into Гувернантка so far.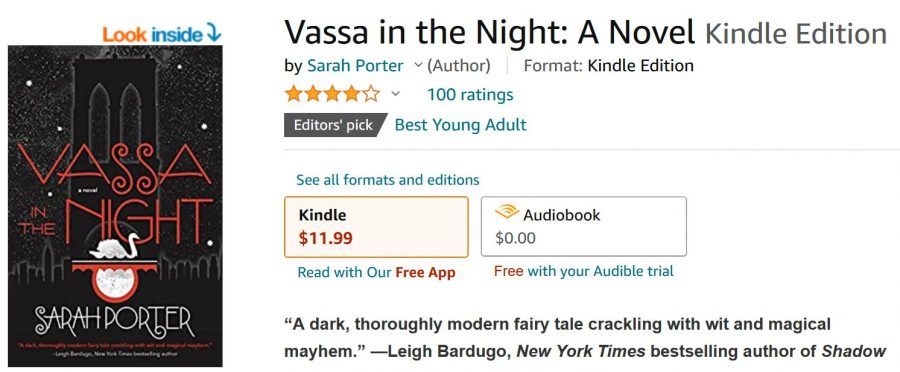 This is the story of Vassilissa the Beautiful, retold in modern, magicked Brooklyn. Our teen heroine – Vassa – ventures into a creepy convenience store (Baba Yaga's chicken-legged hut) for lightbulbs. The cashier ("Babs") convinces her to spend 3 nights working in the store… or else. And did I mention the store is surrounded by human heads? Yeah, it's weird. I'm halfway through and already fed up with all the surrealism.
The rest of my 2021 reading list is here, minus the Elif Batuman books (too dry). What have you been reading lately? Anything to recommend… or recommend avoiding?