Have you been through Moscow's Sheremetyevo International Airport recently?
Here are 3 cool things about the place!
#1. Terminal B
Welcome to Terminal B! The terminal reopened this year with a $305 million dollar upgrade.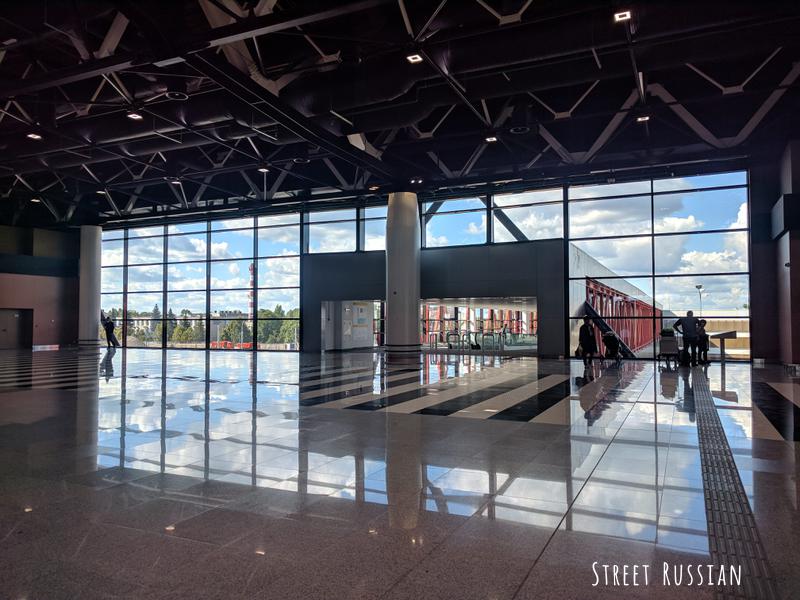 We came through Terminal B last month to fly to Chelyabinsk and everything SPARKLED. It's a great place to spend a few hours while waiting for a flight. Even the people working in the airport were friendly!
If you're not taking a domestic flight, you can still walk over to Terminal B to see this massive display screen- it's before security.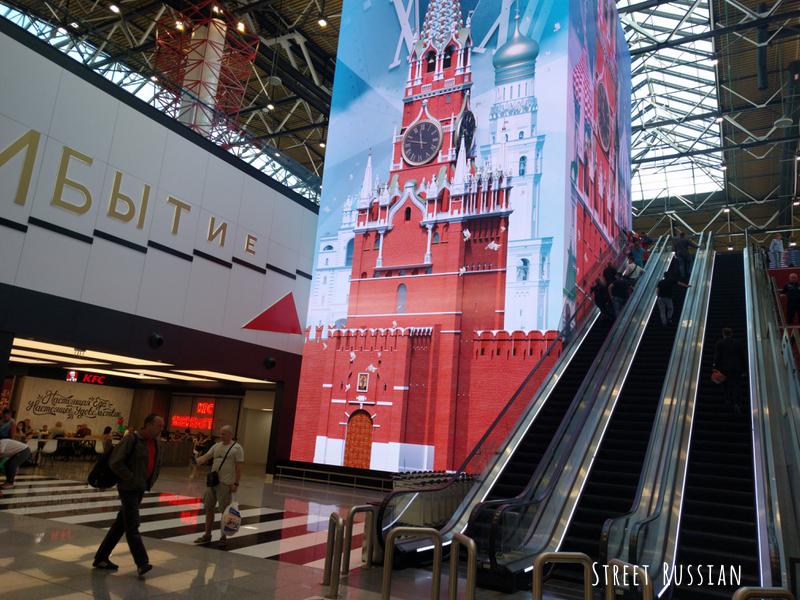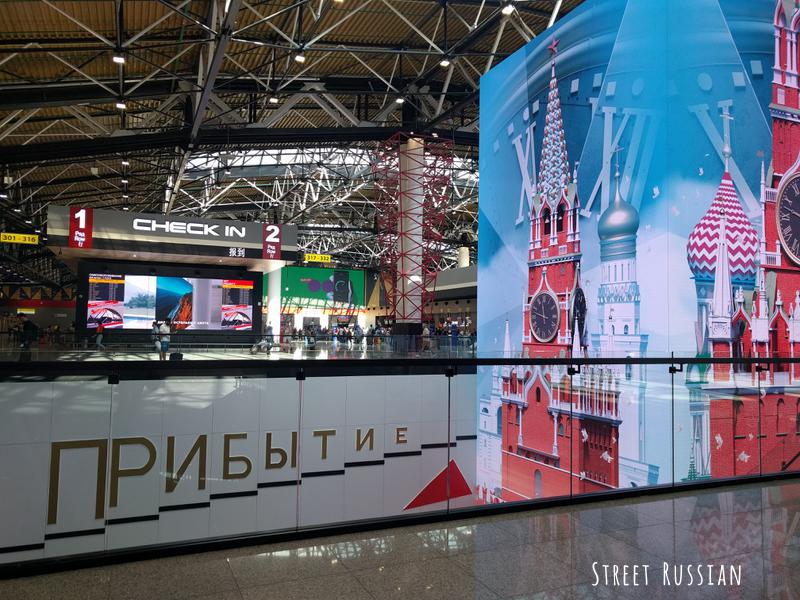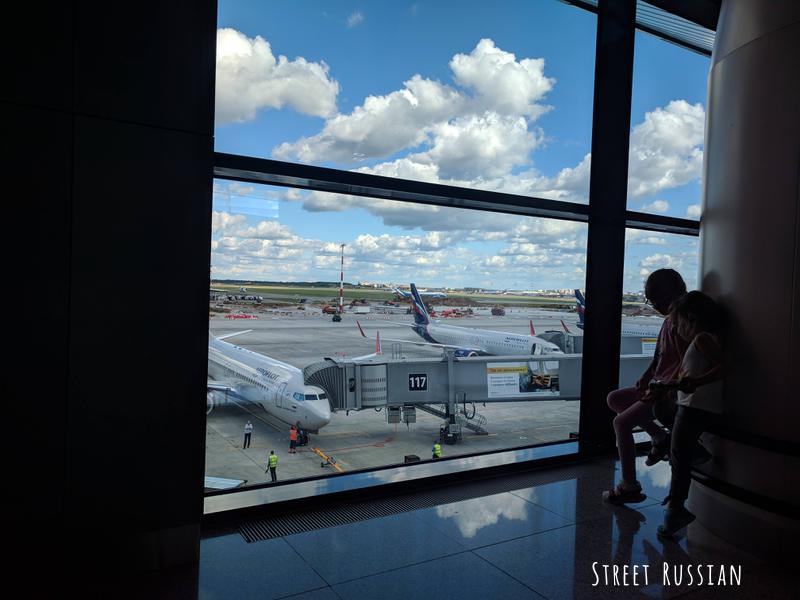 #2. Bonus language
As soon as you land, you'll see airport signs in Russian, English, and… Chinese! (In fact, businesses across the country are participating in the China Friendly network to bring in more Chinese visitors- read more about the program here.)
China Friendly Certificate
Sheremetyevo is the first Russian airport to receive the China Friendly certificate. The Airport provides high-quality services to passengers from China: there are Chinese translations of its website, audio announcements, and navigation markers, a Chinese-language guide to the capital, UnionPay support at shops and cafes, discounts for UnionPay cardholders at Duty Free shops, Alipay support at restaurants and Duty Free shops, and restaurants with Asian cuisine and menus in Chinese. At check-in desks for flights to Asia, operators give passengers their boarding passes with both hands; this is a sign of respect and hospitality.
I want to learn Chinese and seeing all those signs in the airport was really motivating!
#3. Аэроэкспресс
Super cool: there's a train that runs between Sheremetyevo & downtown-ish Moscow in about 40 minutes. (The train connects to Moscow's other airports as well.) You can buy a ticket in the airport for 420 RUB one-way or 840 RUB round-trip. The train pulls right into the airport and will take you all the way to the Belorusskaya train station.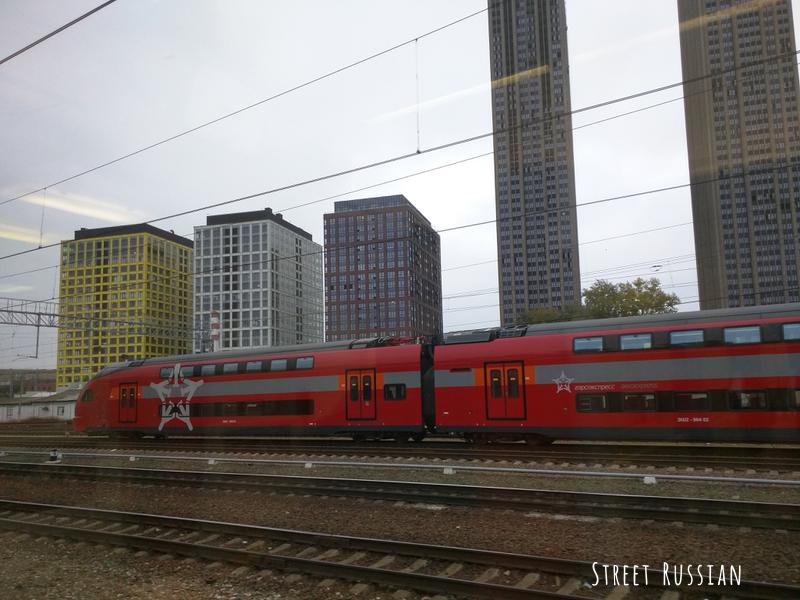 There's even free wifi available on-board, although we just looked out the window.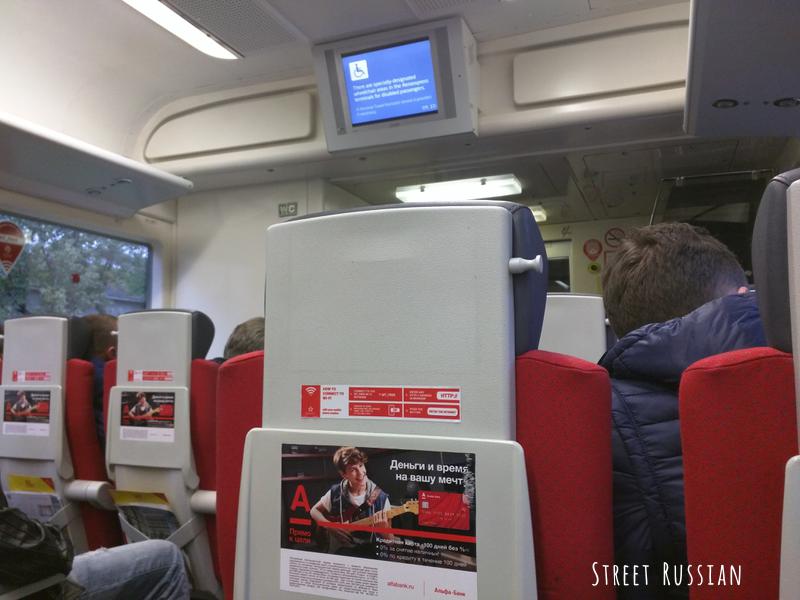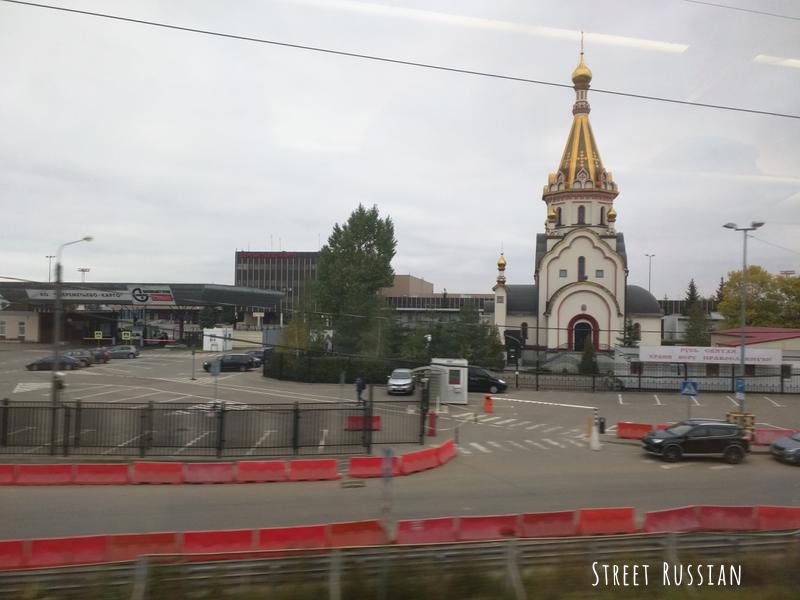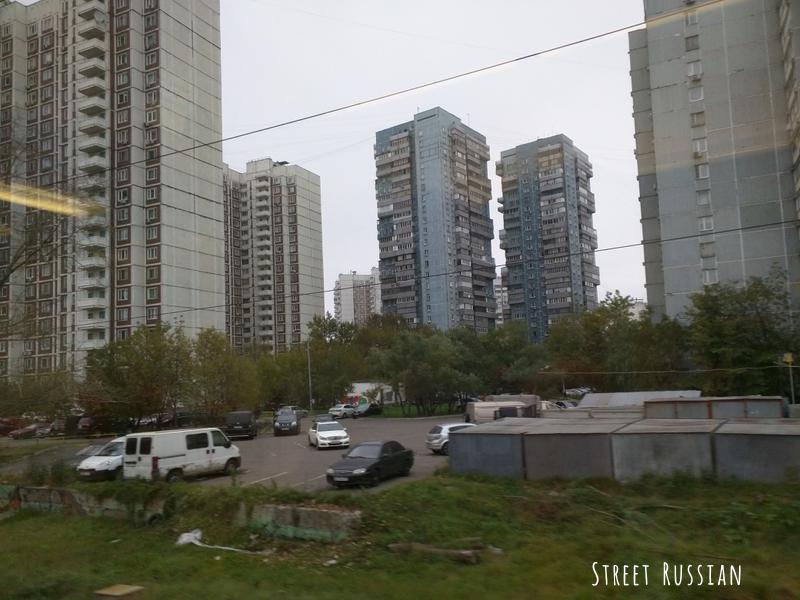 Also important: there's a pelmeni restaurant, a caviar vending machine, and a contact lenses vending machine near the Aeroexpress ticket window/machines.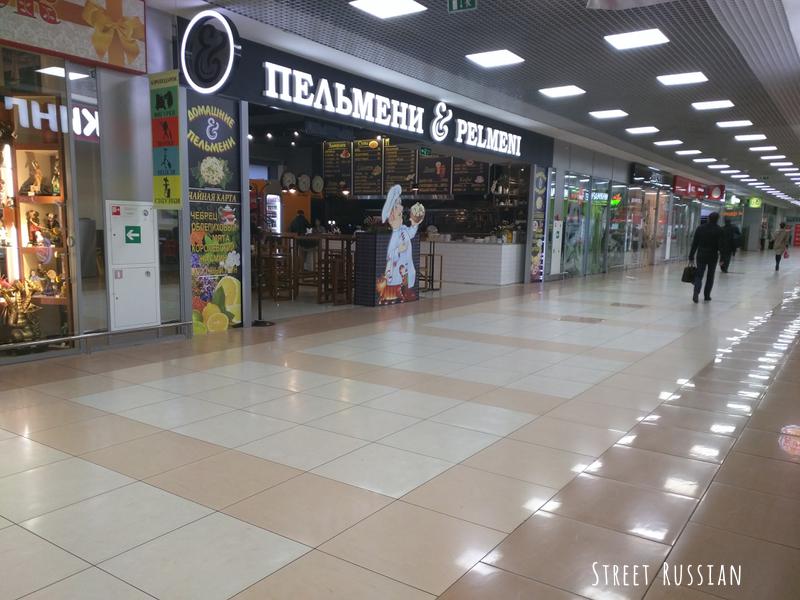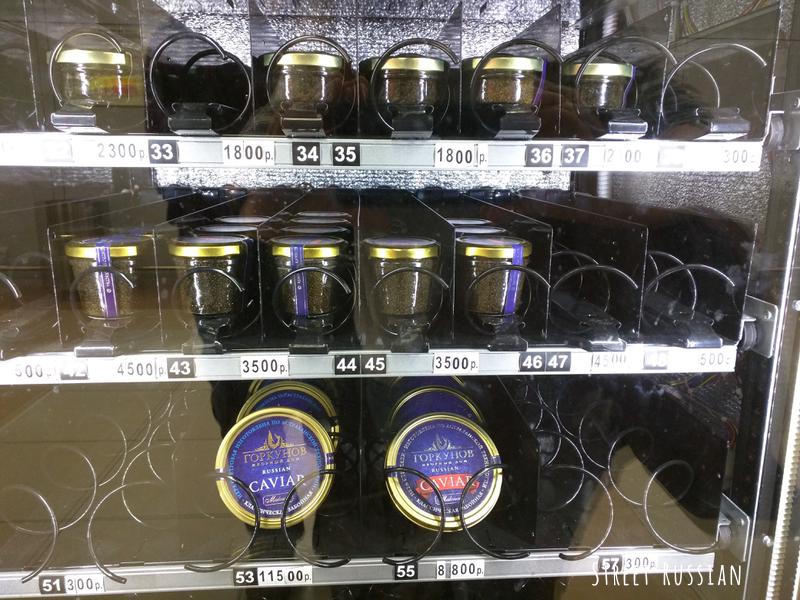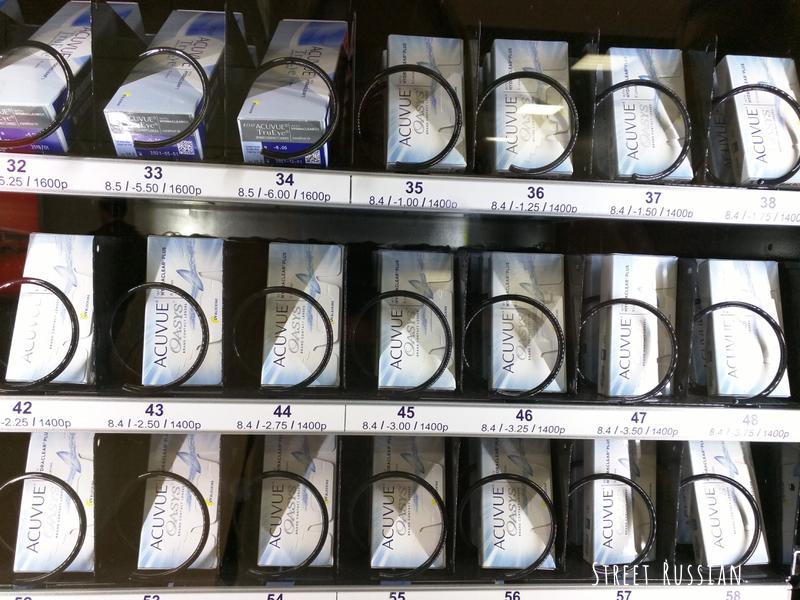 So, Sheremetyevo: what do you think of it? How does it compare to other airports you've used in Russia?
PS: By the way, I've told you about this book before but it really is the best language book to read on a long flight! 🙂 🙂 🙂