This post is totally subjective, of course. I mean, who decides what's cool? But I think all of these blogs have their own merits, and I hope that at least one of them is interesting enough to convert you to a reader!
Для тех кто любит дикую природу
For Those Who Love the Wild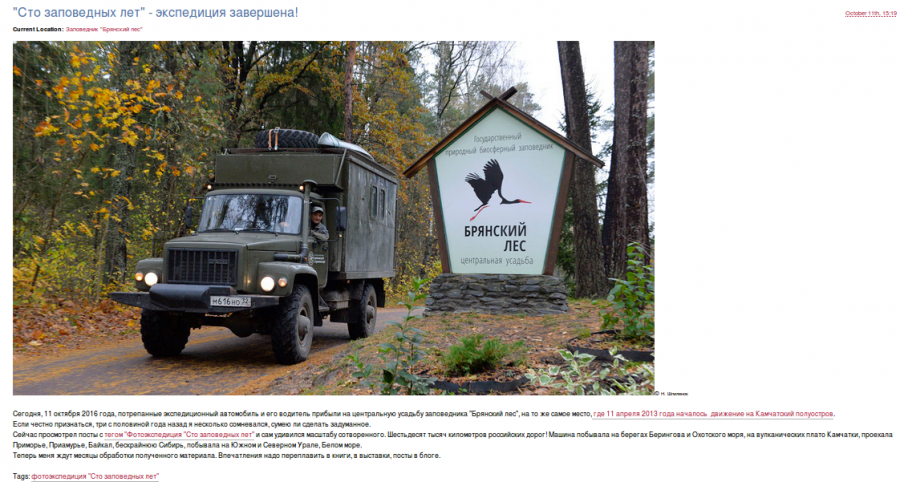 Игорь Шпиленок is one of the best nature photographers out there. He's always on the move- trailing bears in Kamchatka with a camera, hiking through Russia's national parks, and photographing fog rolling over eerily still lakes. You can keep up with his adventures at shpilenok.livejournal.com. (If you're feeling really lazy, he has an English blog with slightly less content.) Igor is also one-half of a love story…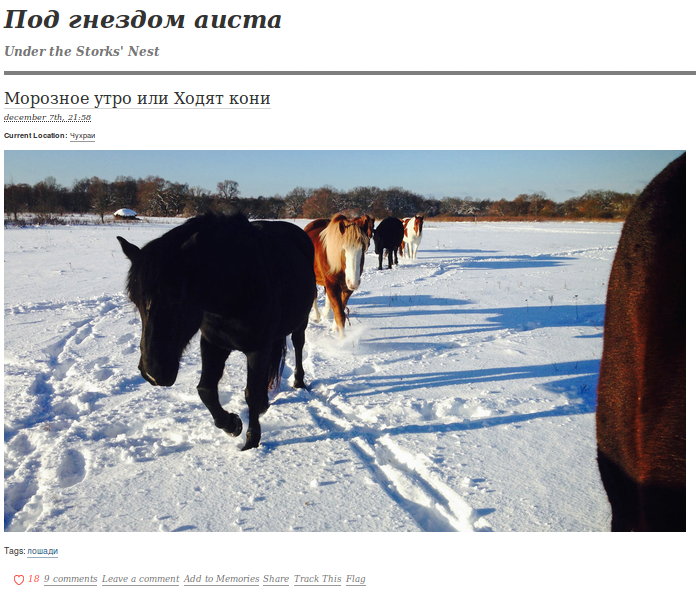 Have you read The Storks' Nest: Life and Love in the Russian Countryside? It's been many years since I read the book, but I still remember most of this wonderful true story. In short- girl goes to 90's Russia, meets park ranger boy, falls in love, and moves to a tiny village on the edge of a forest. Here's a six-minute video about their life together in the village. The boy in this story is Игорь Шпиленок, the photographer, and the girl is Laura L. Williams, who does things like write for Russian Life. Laura keeps a blog about life in the village at http://llorax.livejournal.com/. If you're into horses and getting to know your neighbors, this is the blog for you.
Для тех кто любит личное развитие
For Those Who Love Self-Development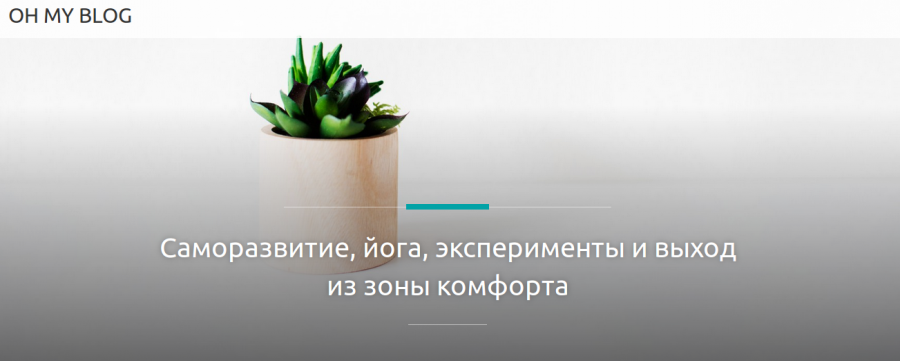 Sadly, https://ohmyblog689.wordpress.com/ was a short-lived blog… but there's still a lot of great content if you're into this kind of stuff. The author is a 22-year-old Muscovite who describes herself with these words: Вообще я человек-план, человек-список и при этом человек-лентяй.

If you're always looking for another good book to read, try http://www.bookgeek.ru/. I don't really read books in Russian yet, but the idea of reading about reading books is fun 😉 Do you read this blog?
Для тех кому интересна жизнь других людей
For those who are interested in the lives of others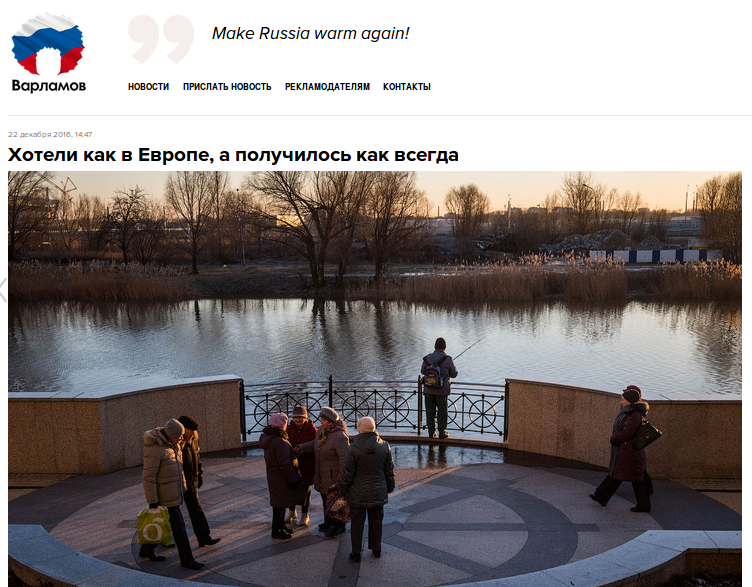 Varlamov is a 32-year-old guy with crazy hair. He had a bicycle shop once upon a time. Now, I think he's selling Christmas trees? Yes, he's kind of… well, all kinds of things. But he blogs PROLIFICALLY (or he gets other people to blog prolifically for him, not sure) at http://varlamov.ru/. There's hardly another blog out there that can keep up with him.
I can't keep up with his constant stream of new posts, but I always try to scroll through:

Один мой день is another massive blog- it claims to have more than 5,000 posts!- and the mother of all DITL databases. Ever wondered what it's like to work at a McDonalds? Or in a hospital? What it's like to be a student in Germany, or a freelancer / mother in China? How it feels to spend a day at the Azov sea? Or to sail around the Mediterranean Sea? You can find a story about almost anything at http://odin-moy-den.livejournal.com/, from the mundane in Almaty (Как я ходила в магазин) to the adventurous in Quebec (Один мой день общения с китами).
Which Russian-language blogs do you follow? Leave me a link! 🙂