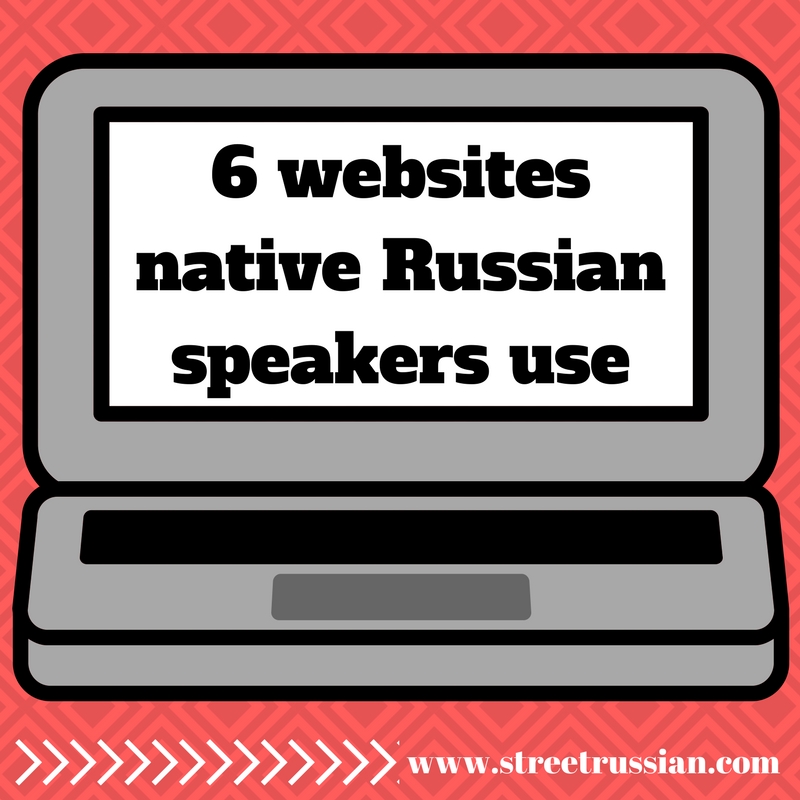 You've probably bookmarked a bunch of websites to help you learn Russian, but these 6 sites take things to the next level. Like 6 cool blogs in Russian, these sites are written by native speakers for native speakers, which makes them valuable for us learners. Take a look and see what new words you can pick up from simply immersing yourself in them!
1. Любовь и Ненависть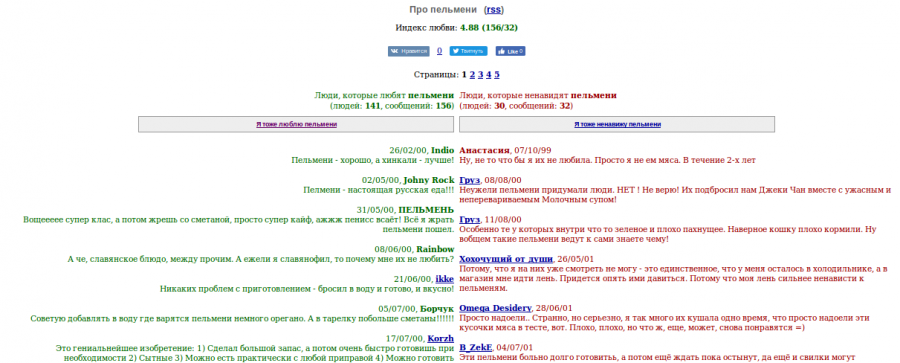 Have you ever wondered what Russian speakers think about… well, everything? For example, are there actually people who don't like pelmeni? What does everyone really think about Alla Pugacheva? Lovehate.ru is a voting website that lets users vote on how they feel about a topic- for example, Я тоже люблю пельмени or Я тоже ненавижу пельмени. (So far, the pelmeni lovers are winning!) People can also leave comments explaining their choices.
If you're not sure where to start on this website, here are some suggestions:
2. Будет сделано!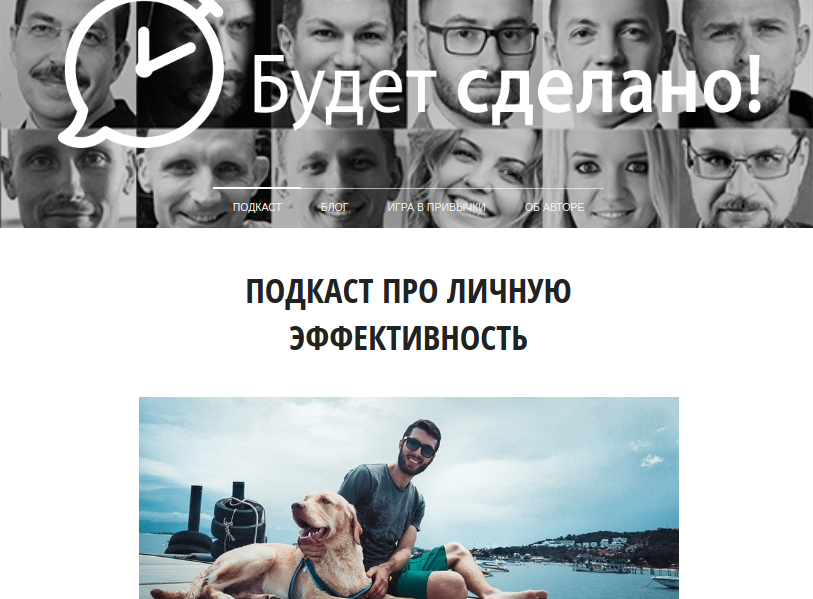 For those who need listening practice, Будет сделано! has tons of great podcasts on self-development and productivity. There's even an online group course called «Игры в привычки» that's starting later this month, offering lessons in как достигать целей (how to achieve goals).
3. Клуб FlyLady.ru

Do you have a messy house? Are you living with CHAOS? (That's FlyLady speak for Can't Have Anyone Over Syndrome.) FlyLady is a popular American resource to help people clean and organize their homes. As it turns out, there's an equally-popular Russian version: Клуб FlyLady.ru. I like their tagline: все не так сложно, как кажется. (It's all not as tough as it seems.)
4. Women.ru forum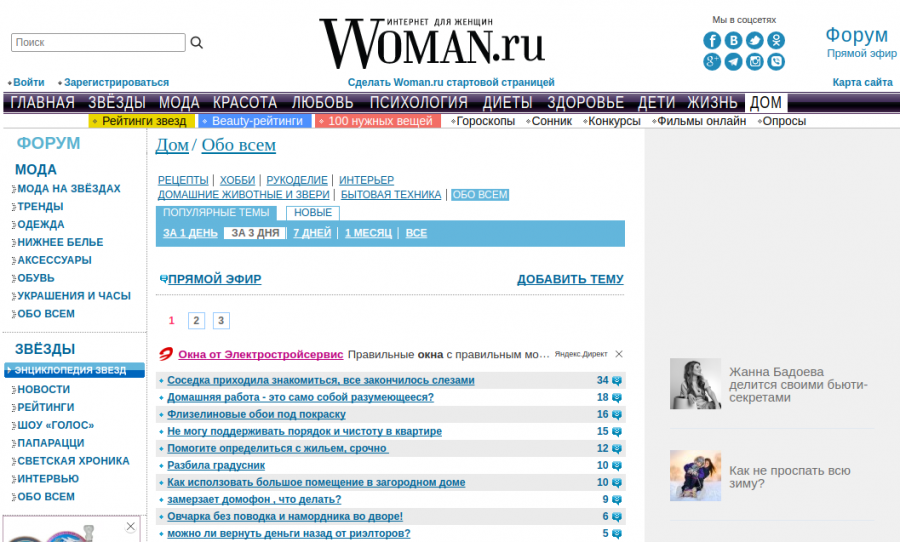 The women.ru forum is mainly used by wives and mothers, so there's often talk of husbands or the duties of running a household, plus dozens of "Is this normal?" questions. Here are a few recent thread titles:
Хочу жить как европейка (I want to live like a European)
Соседи сверху сильно топают и роняют вещи – что делать? (My upstairs neighbors stomp around and drop things – what do I do?)
Муж не хочет помогать делать ремонт на новой квартире. (Husband doesn't want to help remodel the new apartment.)
бабушка кормит ребенка конфетами (Grandma gives candy to the baby)
Может ли быть аллергия на норковую шубу? (Is it possible to be allergic to a mink coat?)
Соседка приходила знакомиться, все закончилось слезами (The neighbor dropped by to introduce herself and it ended in tears)
If you prefer to stay away from online dramas, read:
5. habrahabr.ru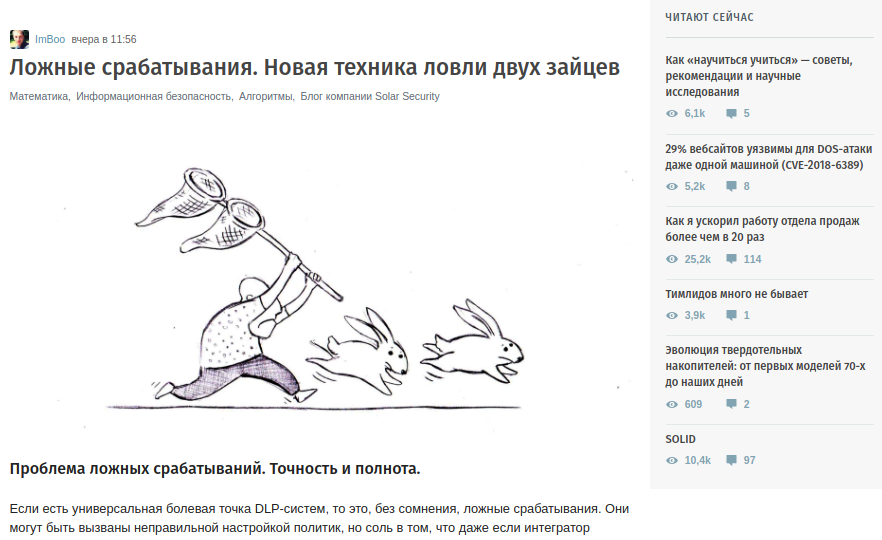 I don't visit this site, but my husband recommends Хабрахабр for those who are interested in technology + Russian language. Bonus points to anyone who knows why they call it Хабрахабр, because I have no idea. Is it someone's name?
6. The Point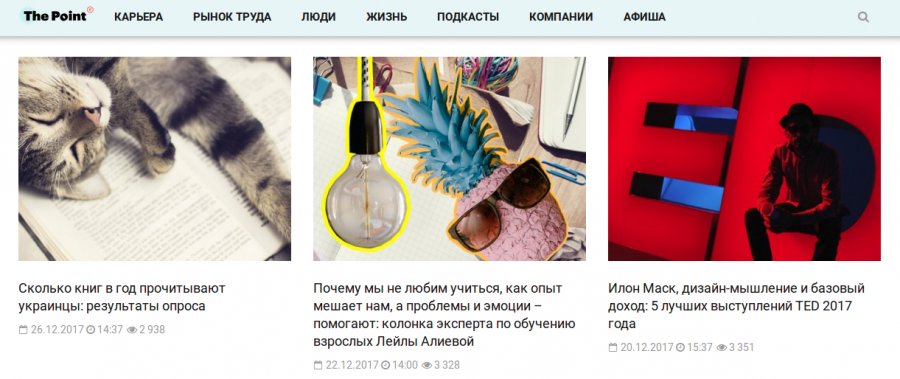 The Point is one of my favorite places to find "borrowed" words (воркшоп or С новым «джобом», anyone?) but it's also a fun site to browse. They've got lots of articles on work-life balance as well as interviews with interesting people. I get their weekly newsletter and usually scan it for interesting new words. This website is connected with rabota.ua, one of Ukraine's biggest job search portals.
What "native Russian speaker" websites do you think are useful? Leave me a comment below! 🙂