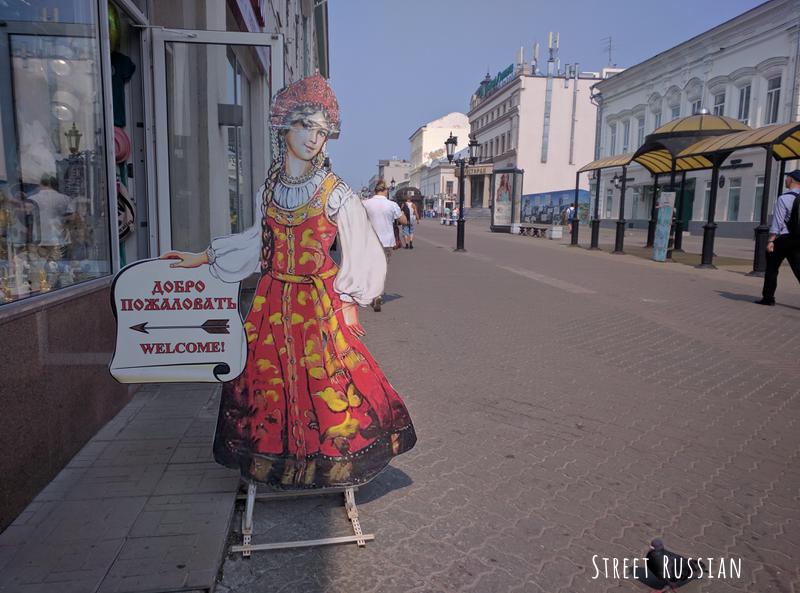 Here are seven interesting things that I encountered in Russia this summer. Enjoy!
#1. First- and most importantly- you can buy contacts in a vending machine.
In a shopping mall.
FOR REAL.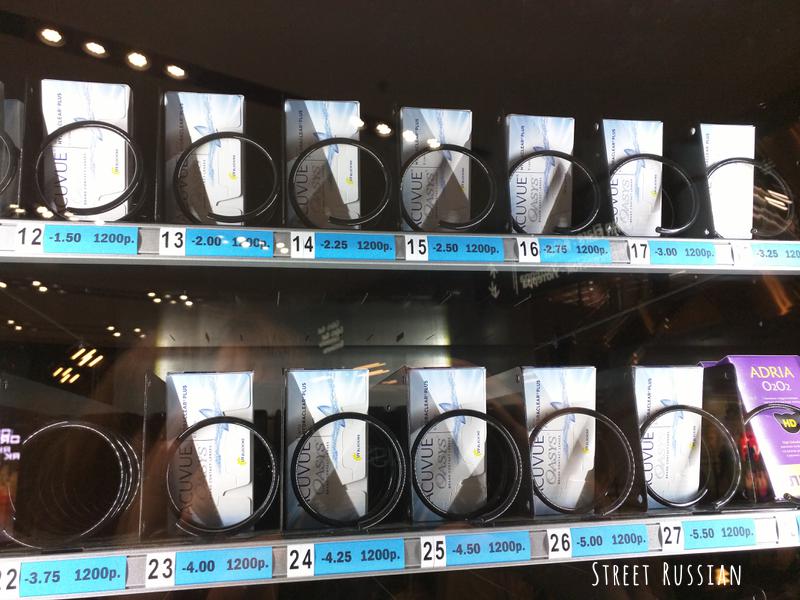 Bet you're ready to move there now, right? 😉
But the tricky part might be getting your vision measured. One of my friends went to an eye doctor and came back with this news: the vision chart was solely the letter Ш, rotated different directions. Yikes!
#2. The "technology break."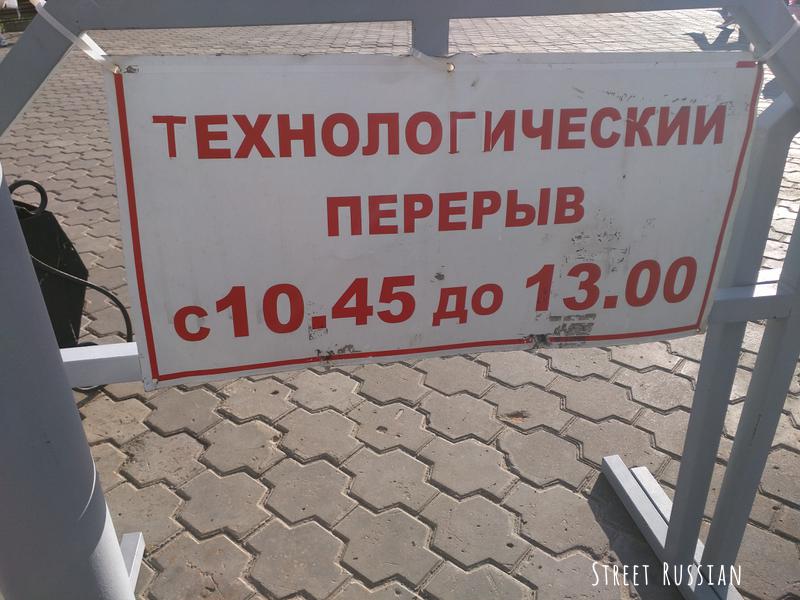 What is this?? We spent 3 years living in Ukraine and I still haven't been able to figure this out. The train station cashier takes a технологический перерыв. The guy working in the pharmacy takes a технологический перерыв. Everyone takes a технологический перерыв.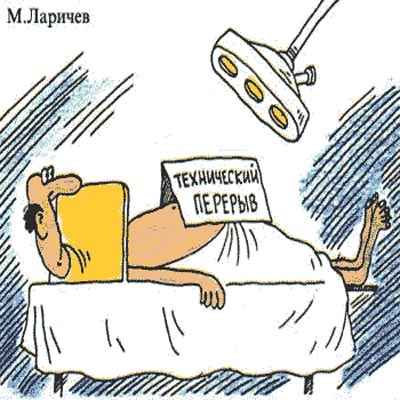 #3. This thing.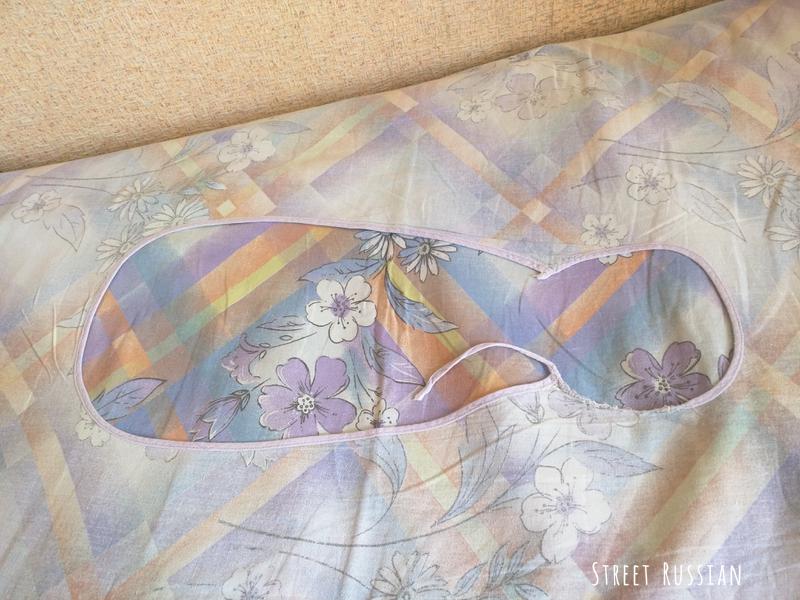 This was my bed sheet in the dorms. Maybe you already know what it's for, but I had to ask someone. Until then, I was guessing wildly. An unusual matryoshka? A hospital gown?
#4. Shopping stickers.
Do you have these where you live? I don't think they're very common in the US, at least in the places I've lived.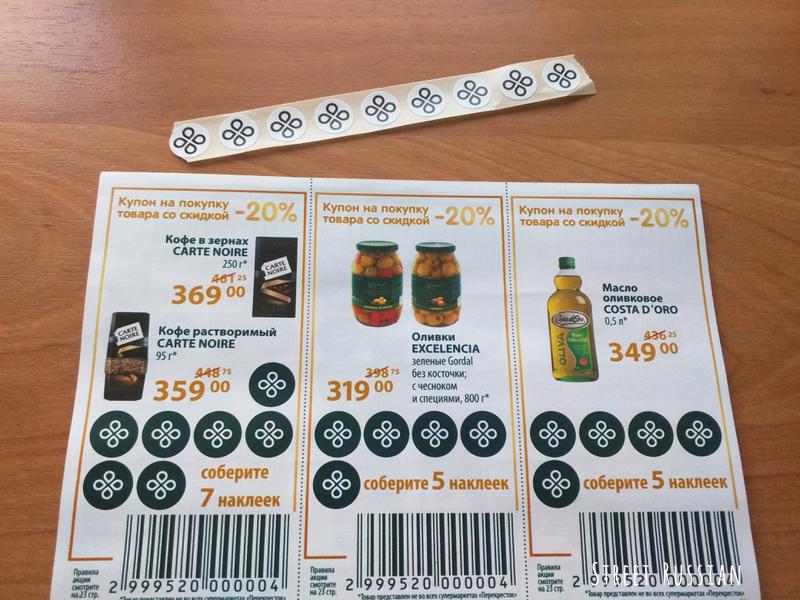 In Russia, the supermarket cashier will give you a certain amount of stickers, based on how much you spent that day. If you really have your act together, you can collect enough stickers to earn discounts on future purchases. I also tried to follow through on this a few times in Ukraine but always lost the stickers on the metro, dropped them in the snow, etc.
Some of the "savings" are a little dubious. It's a sweltering July in Russia and you're buying a bathrobe, really? (see below)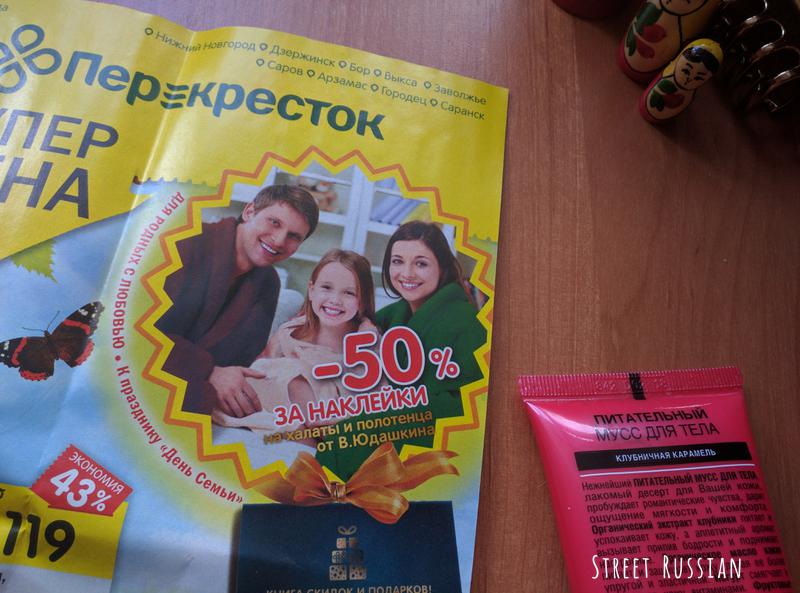 #5. Sanctions are still going strong.
A friend took this picture at lunch one day. Interestingly, no such card was in the Russian version of the menu.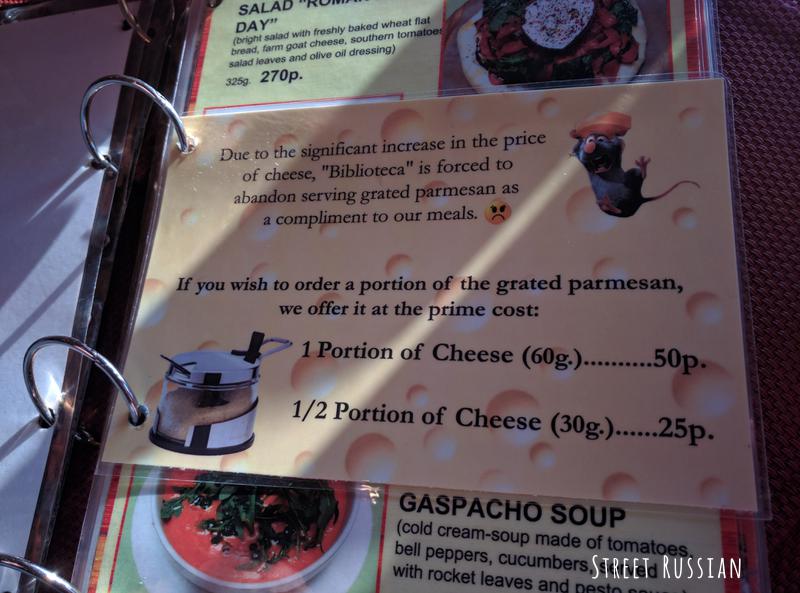 #6. H20 on the go
The газировка was an old-school vending machine. It dispensed sparkling water, sometimes flavored with a syrup. The machine would fill up a cup, you'd drink it, then rinse the cup in the machine and leave it for the next customer. My husband remembers seeing a few of them lingering around in the 90s, but they've mainly been replaced by regular vending machines.
Still, I actually found a newer газировка on Nizhny Novgorod's main drag!
Didn't try it, although there were several intriguing flavors. Which would you pick?
#7. You shall not pass (onto this website.)
Most of the time, the internet worked great.
On occasion, I'd get a screen like this one-
or this one-

– meaning Russia was denying my computer access to that site. Sometimes it would be innocuous, like an English-language-learning website for work. Other times, I admit, I was looking at Ukrainian sites for cool stuff to share on Facebook.
After getting back to the US, I still got those messages for a few months, until finally pestering D enough to reset things.
Bonus: Time travel
I'm throwing this picture in the post, although it probably won't surprise you. Aeroflot sent an email the day before my flight. My early afternoon flight to Moscow had been cancelled. Aeroflot rebooked me on an evening flight, arriving in Moscow at 6:35 PM. Meanwhile, the connecting flight was still departing Moscow at 2:25 PM. Both flights were on Aeroflot, so you'd think their computers would notice that kind of situation.
I called the airline.
Aeroflot employee: Yes, that's correct. What is the problem here?
My answer: Hahaha, no problem. There's a time machine in the airport, right?
[Note in hindsight: Do not attempt humor in such a situation. It will not work in your favor.]

Aside from that, Aeroflot was pretty nice both when flying to Russia and flying from Russia.
Have you come across any interesting tidbits of life in Russia in your travels / studies? If so, leave me a comment below! 🙂