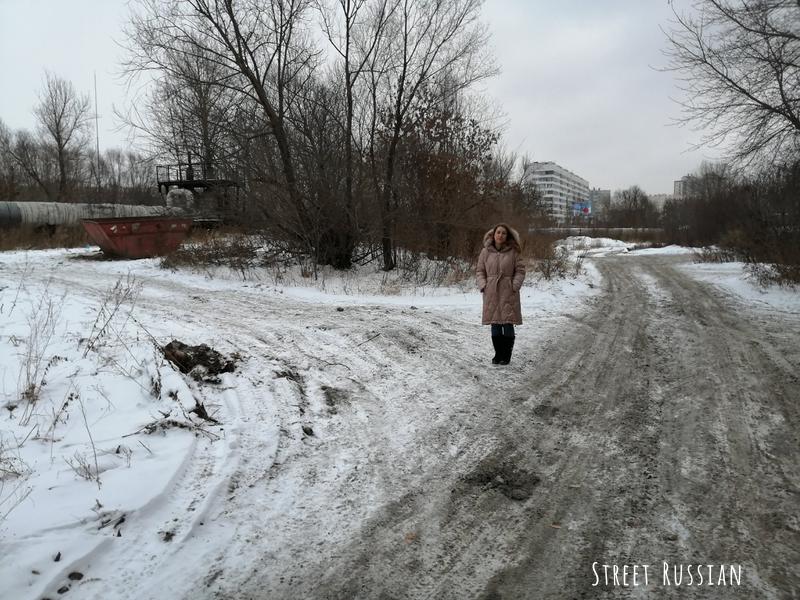 Lately I've been feeling super down. It hardly even feels like we're in Russia sometimes. Most days I'm either in an English-language environment at work or moping my way through lesson planning at our tiny kitchen table. Not sure if it's the weather, spending all day with teenagers, or plain old-fashioned culture shock. I stupidly thought I knew enough about Russian culture to avoid some of the culture shock but hahahaha NO, not in a work environment. My best work friend left the country recently, which was a huge shock and a really sad moment. It's quite hard to be in this environment without that person's support but I hope we'll meet again in better circumstances. For now, it's just my husband and me trying to keep each other afloat.
Today we decided достало! Enough! and traveled across the city to a park called Никольская роща, Nikolskiy Grove.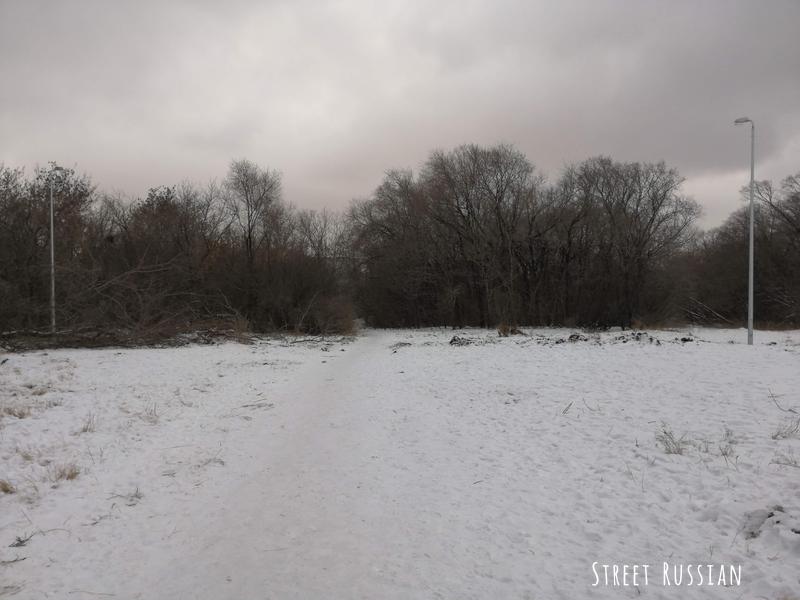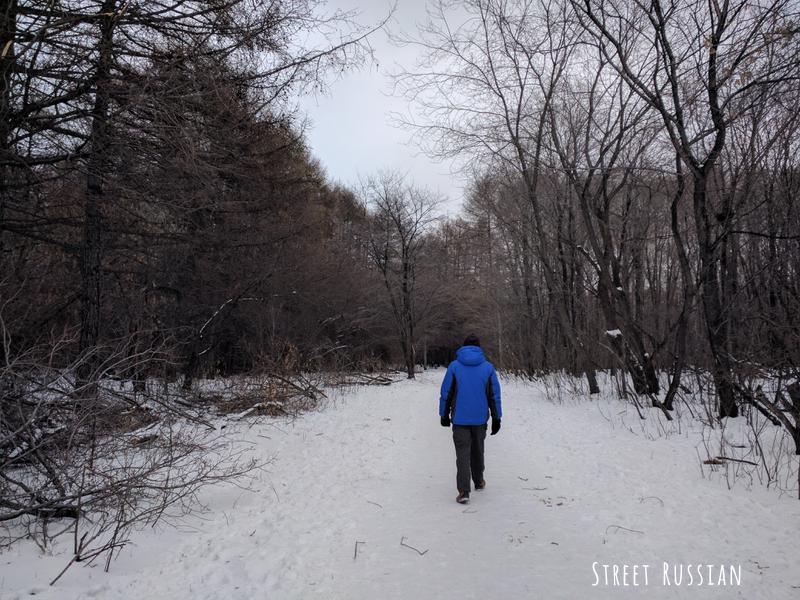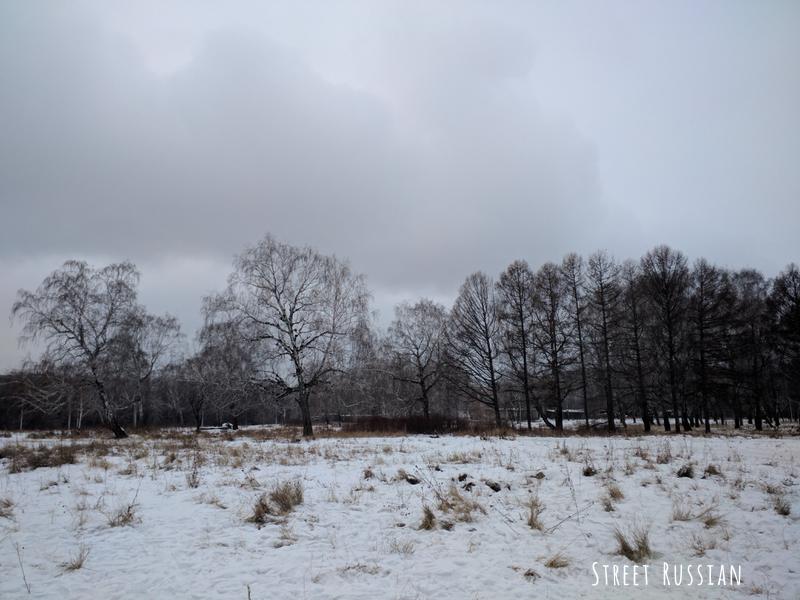 Being out in the crisp air felt wonderful. A man crunched past us in the snow. A baby stroller that could double as a moon rover rolled by, pushed by a woman with a phone tucked between her ear and her shoulder. Little pellets of snow bounced off our hats.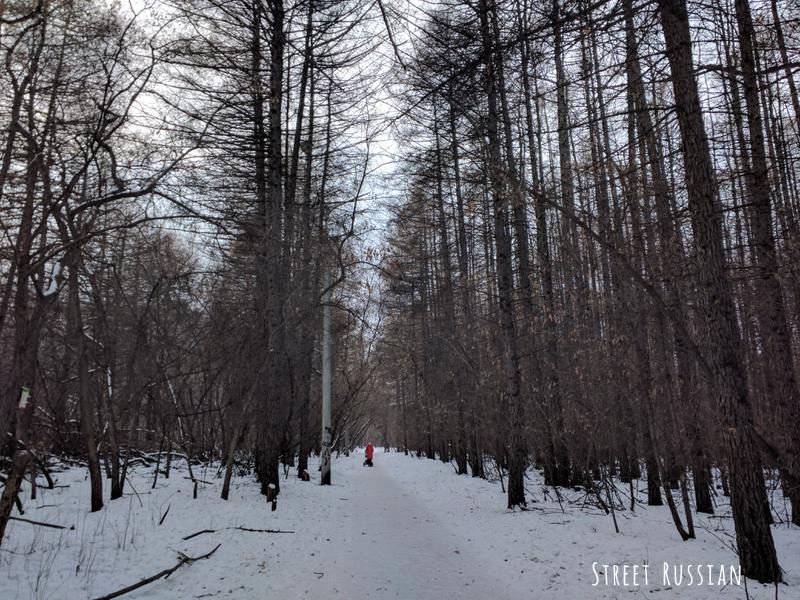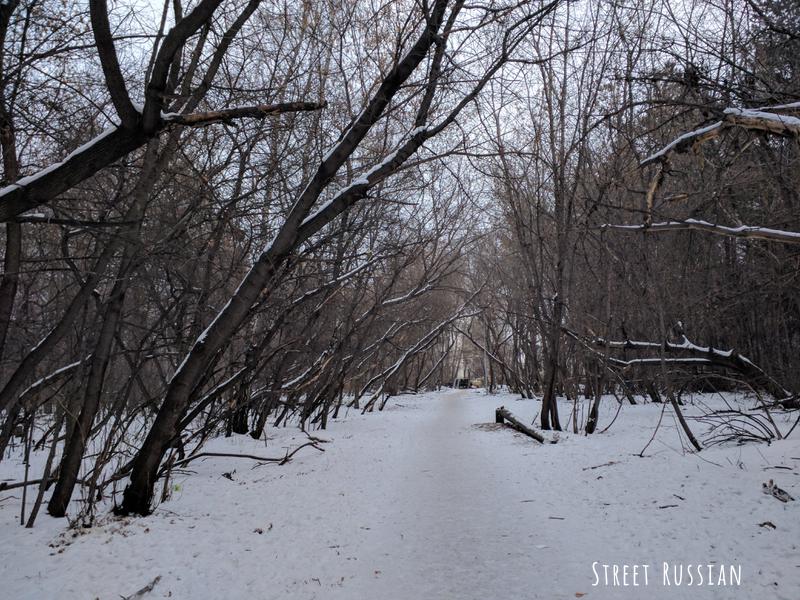 The trail came to an end near a bunch of pipes and apartment buildings, so we continued our walk on the sidewalk.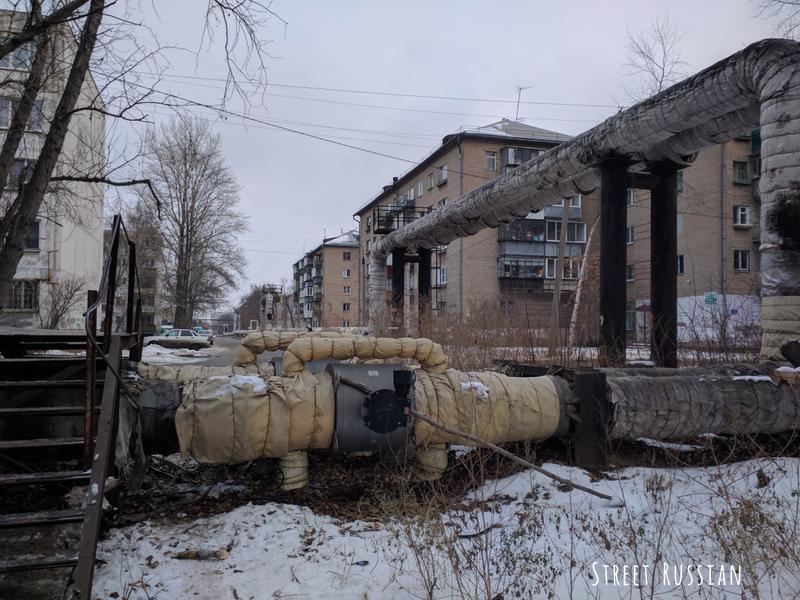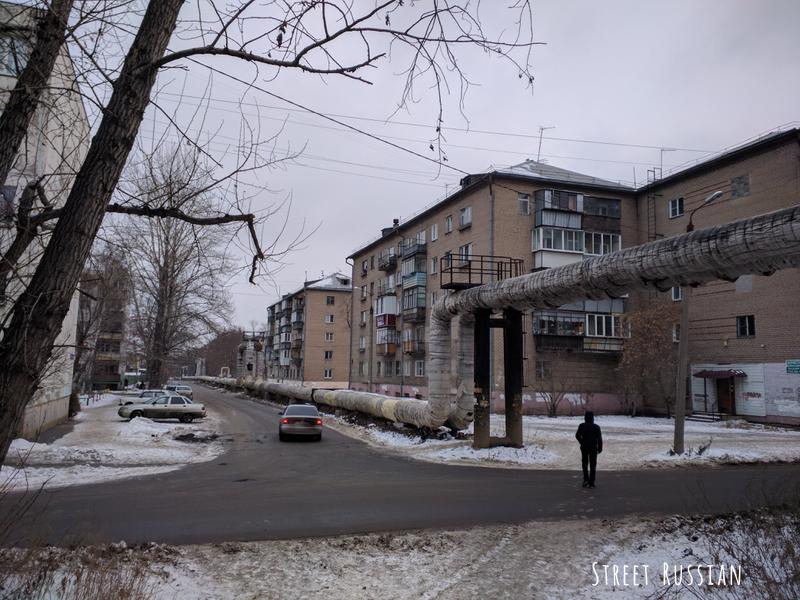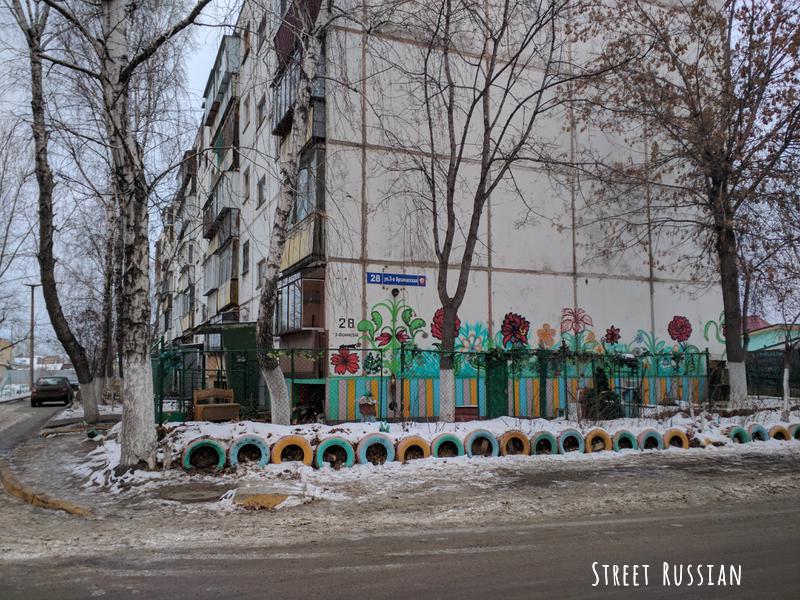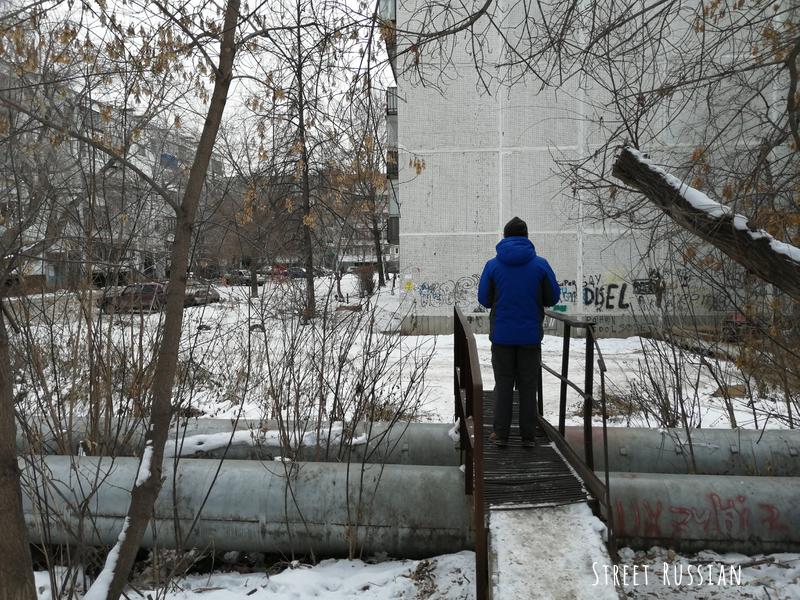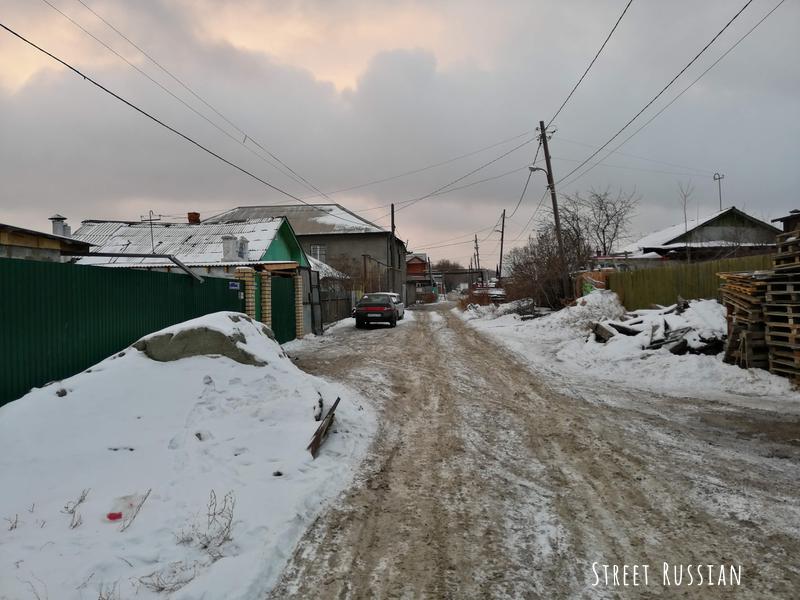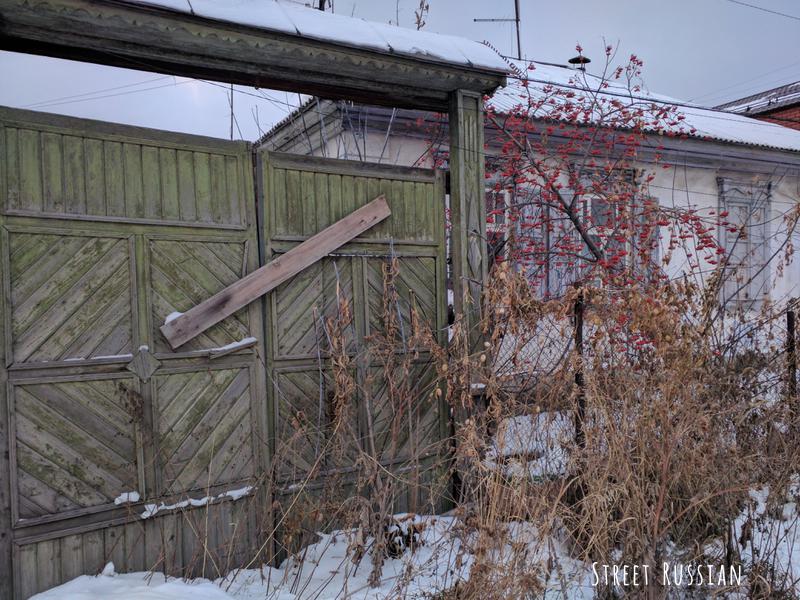 The snow here is funny. It sneaks up on you by either snowing in the middle of the night or coming down in tiny disappointing flakes that feel more like spindrift than snow. It doesn't seem like it could possibly amount to much, yet somehow it's suddenly covered everything.
That's how time here feels too. I'm ashamed that we've been here almost 5 months now and we haven't explored the city or made close friends (other than the teacher who left). In fact, I've had a penpal from Chelyabinsk for 10 years and still haven't managed to meet her face to face. D and I got off the plane with so many hopes- making lots of friends, speaking lots of Russian, teaching great lessons/writing great code, having time for adventures, finding a gym, hanging out with colleagues, creating a cozy home- and none of it has happened. I can't imagine spending another 6 months here without being able to accomplish some of those goals.