It's pretty clear that after ten months, we've only explored a tiny fraction of Chelyabinsk. This place, for example, has been on my radar for months and months.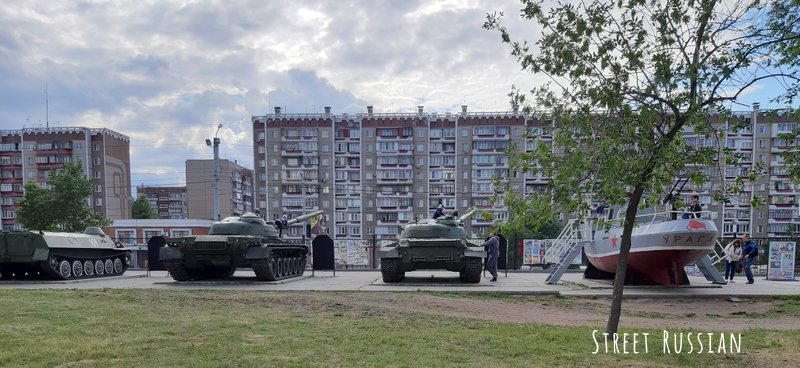 I didn't know what it was or where exactly it was, only that it was on the way to the airport. But now I'm free- school is out!!!- and I asked my friend Dmitri if he knew how to get to the tank park. "Of course!", he said. "It's Парк Побды."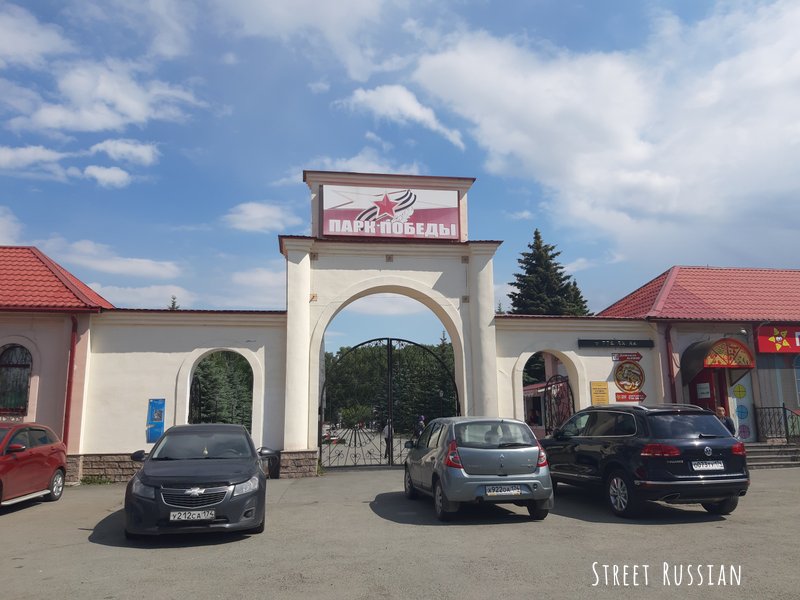 And there they were, a row of tanks and trucks (and a small army of children climbing all over them). It's quite common to see tank monuments here- the city used to be called Танкоград, Tankograd– but it's unusual to see so many in a single place. My favorite tank in the city is the one parked in front of a McDonalds. 😉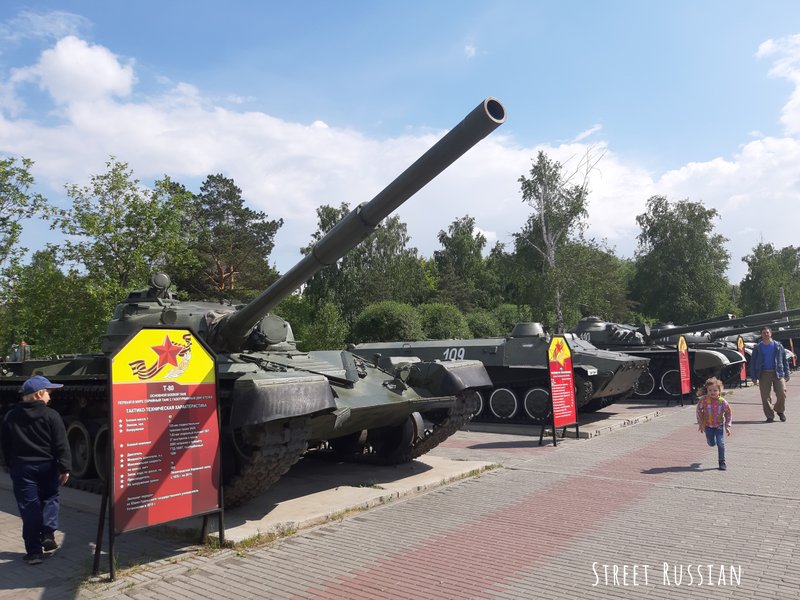 But the coolest part of the park was a WWII monument that I never spotted from the road.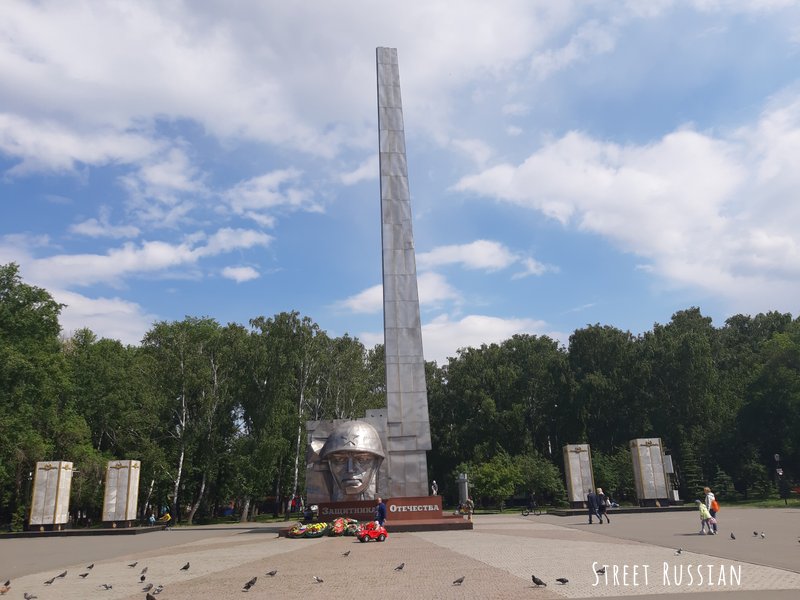 Victory Park is full of monuments but this particular one is the гвоздь программы (the star of the show).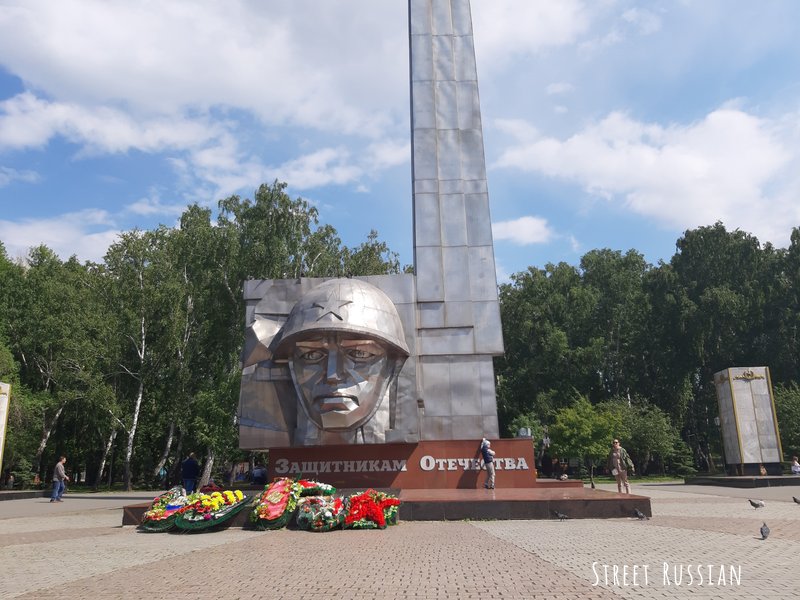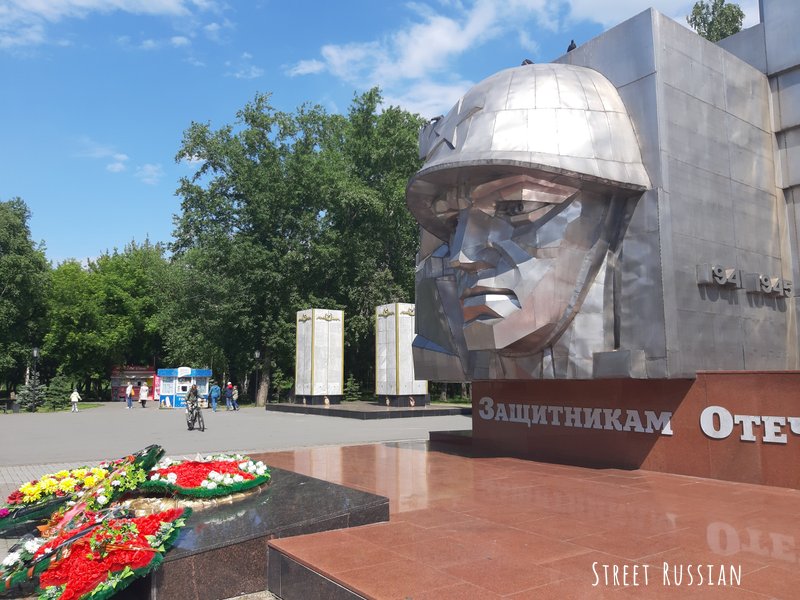 Smaller monuments were dotted around the park.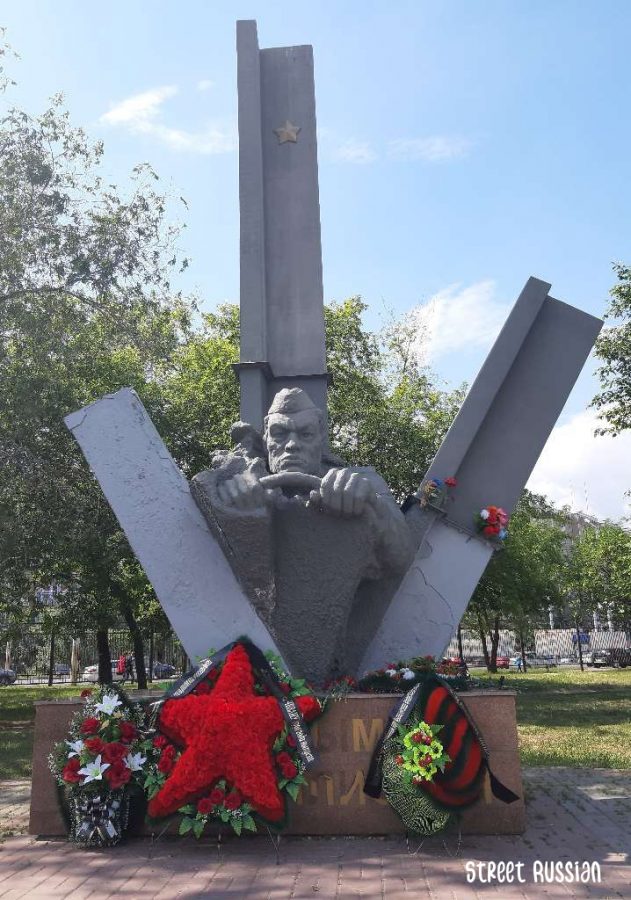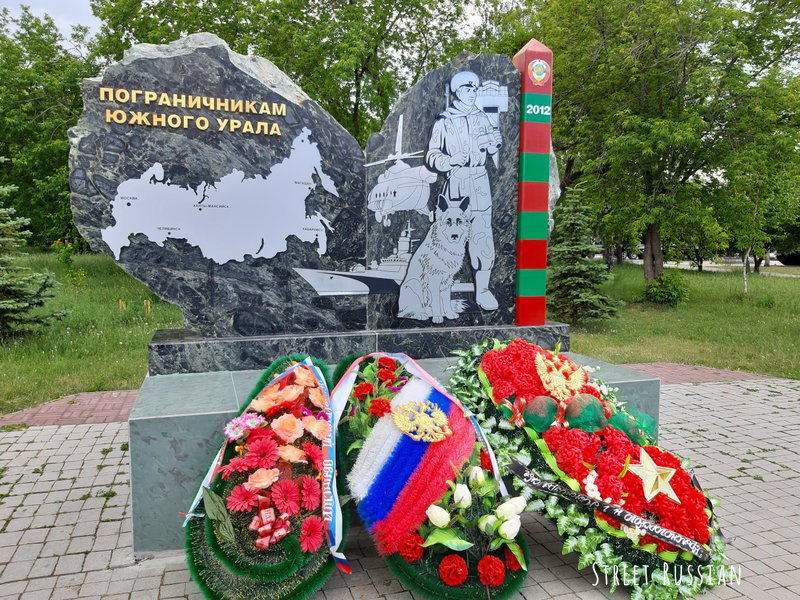 Fresh carnations (гвоздики) surrounded many of the monuments.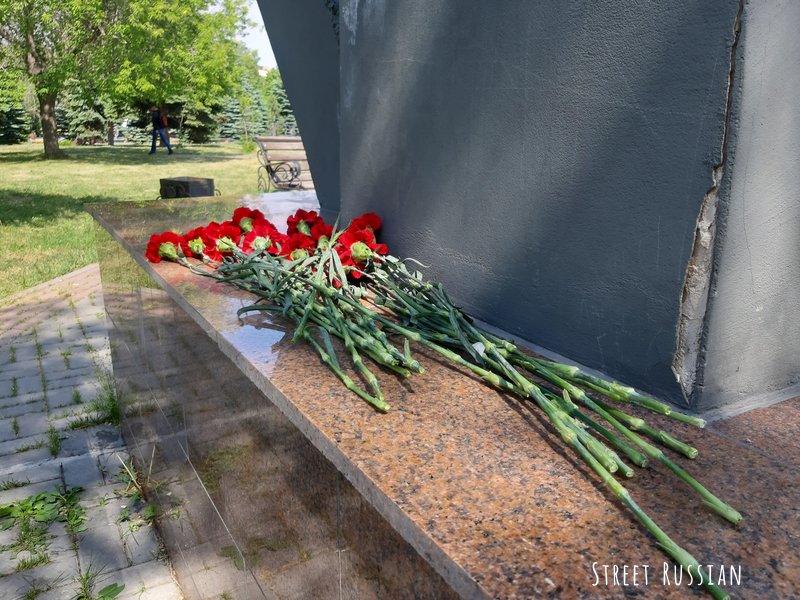 And the biggest гвоздик of all was in front of the parking lot.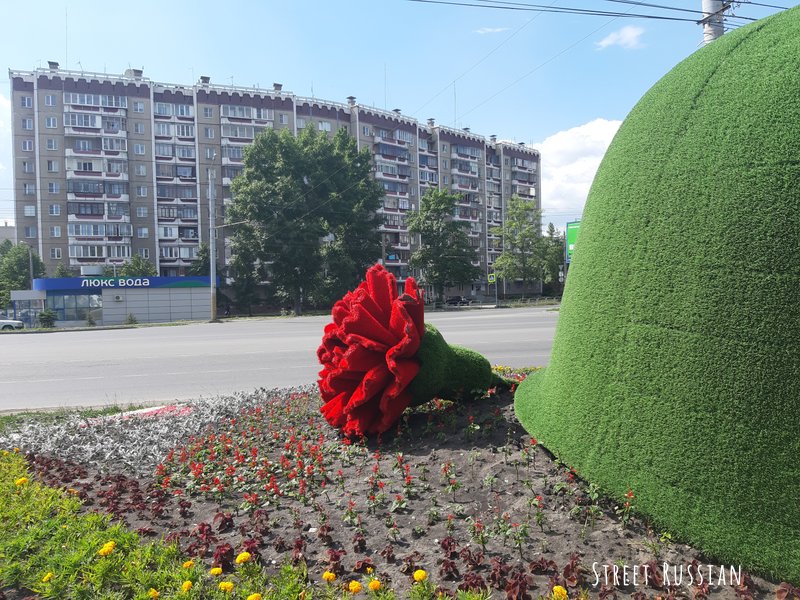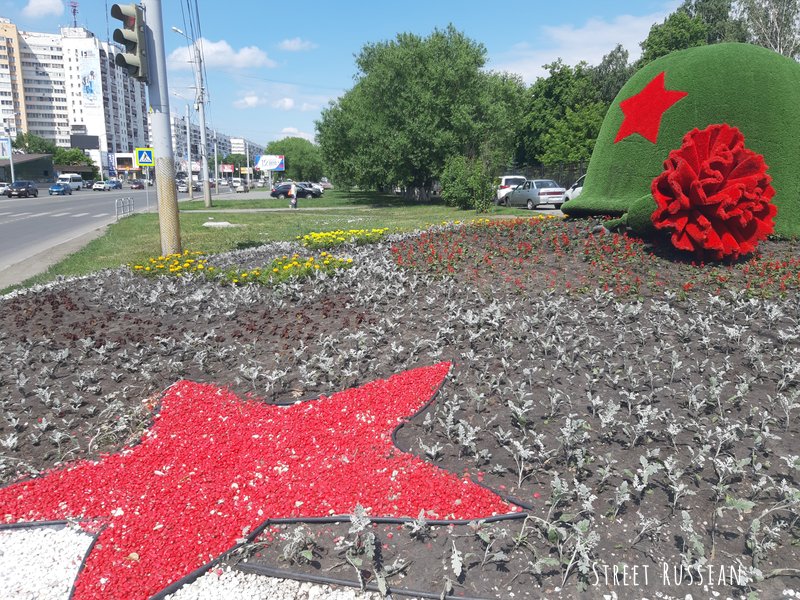 The park also had all the usual Chelyabinsk park stuff: a ferris wheel, playgrounds, fresh corn on the cob, tons of walking trails, a workout area, middle-aged women dancing to Verka Serduchka, giant sticks of fluffy cotton candy… and even bears? 🤣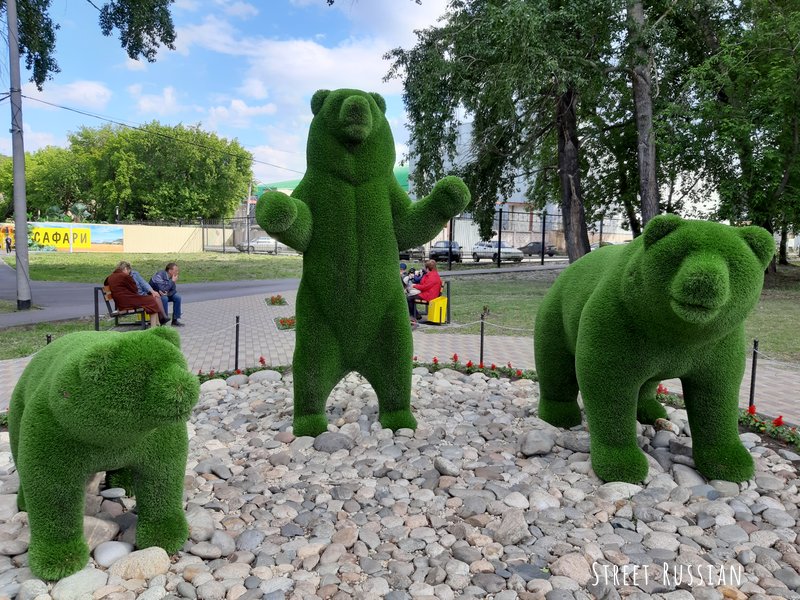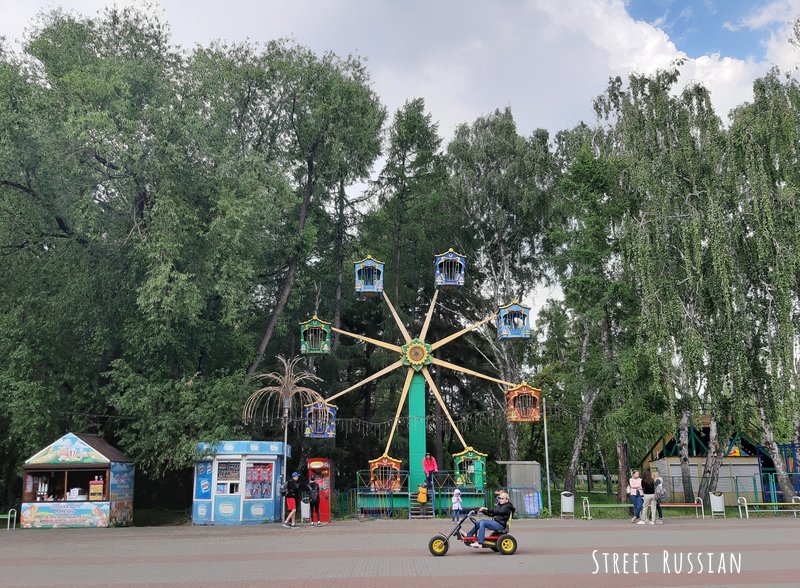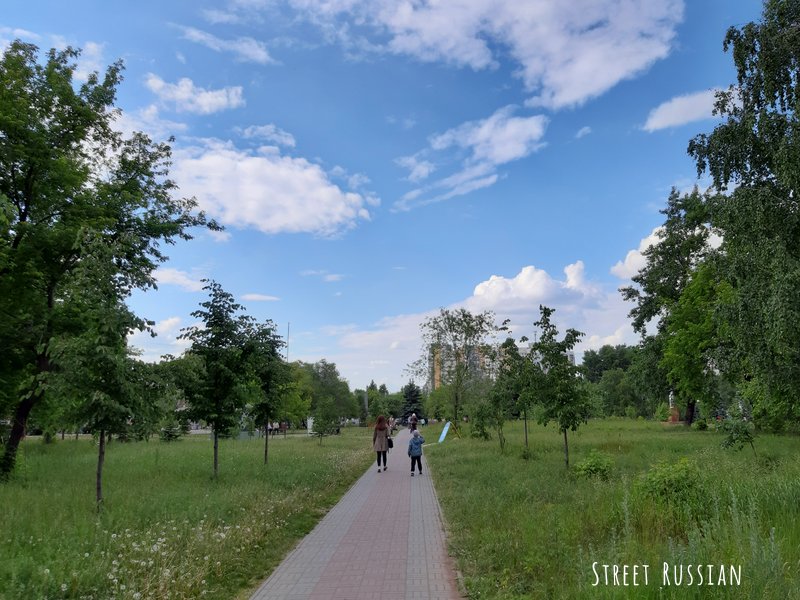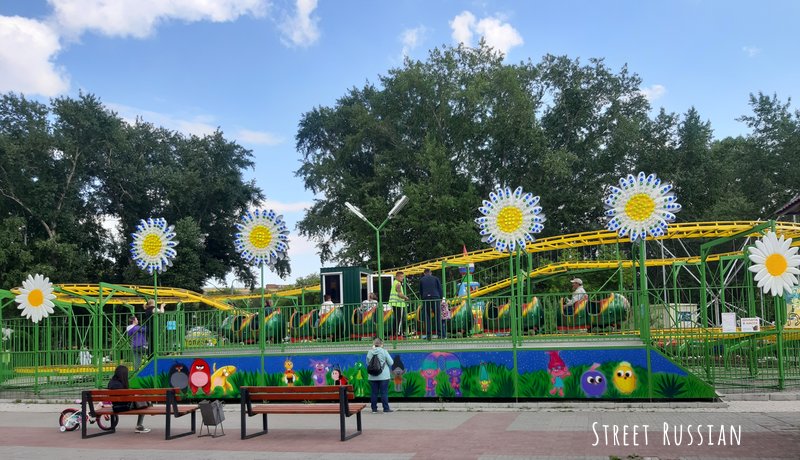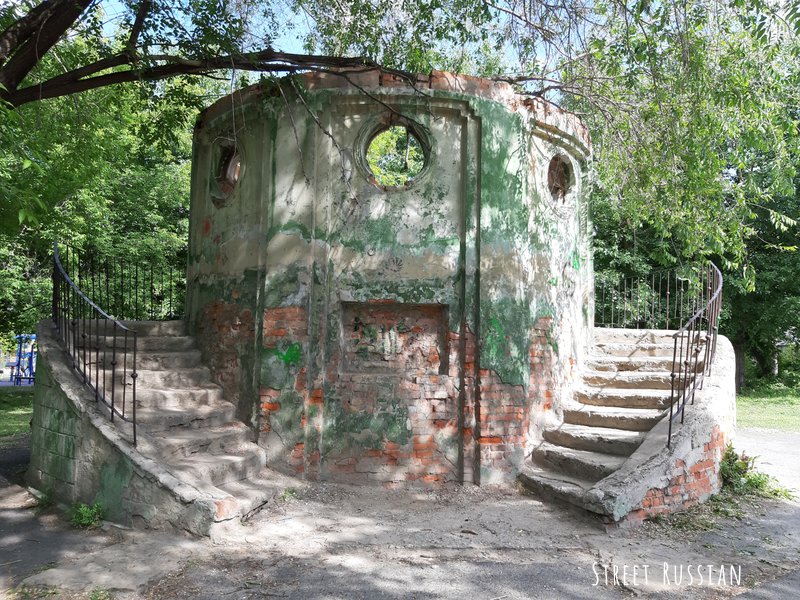 The part of the park that had originally caught my attention was officially called the музей военной техники. Each vehicle had its own sign, mostly composed of terms I'd never heard before. Luckily Dmitri came to the rescue with an impromptu language lesson!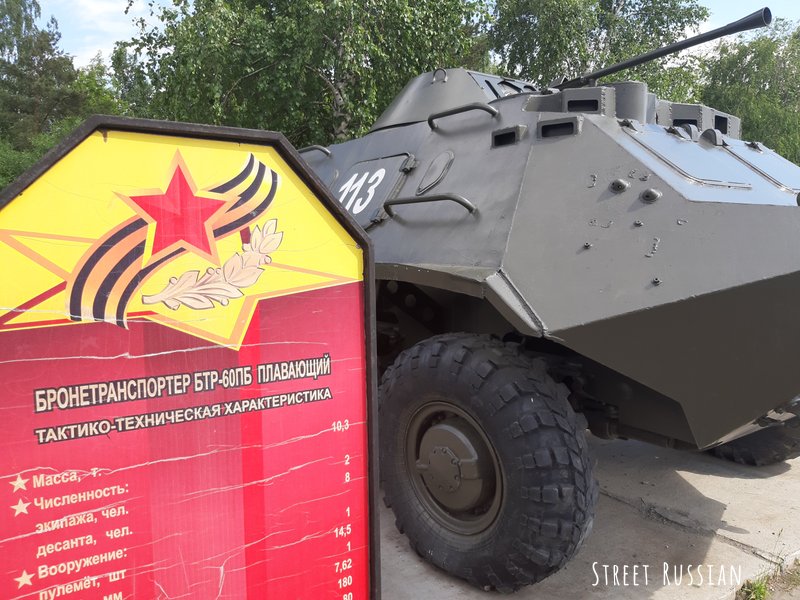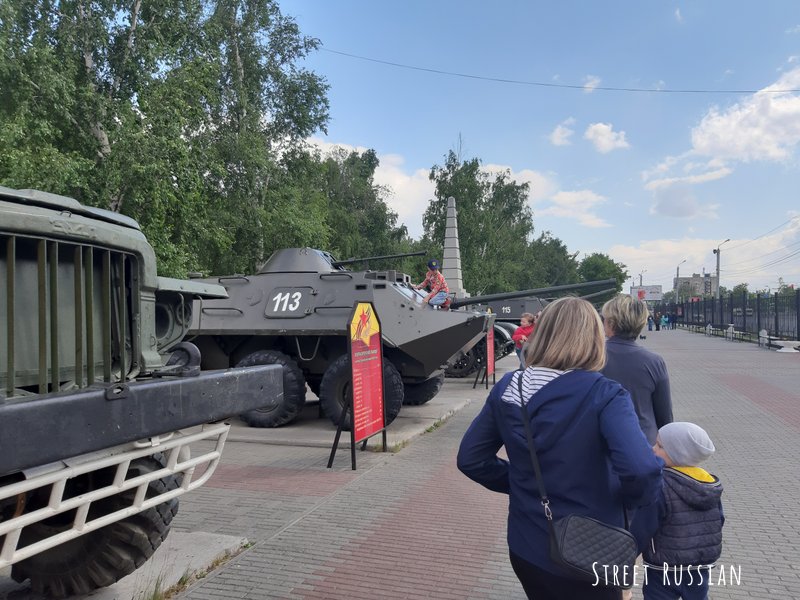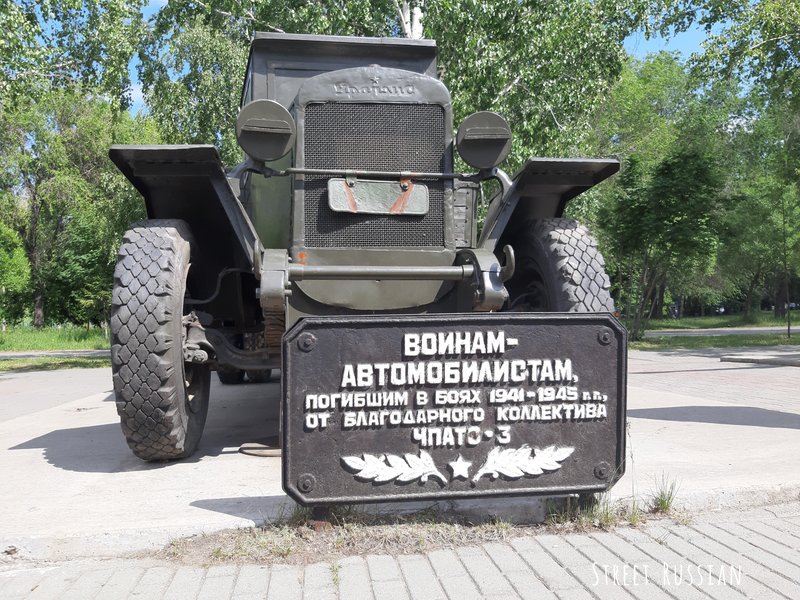 One park down, who knows how many more to go. 🙂