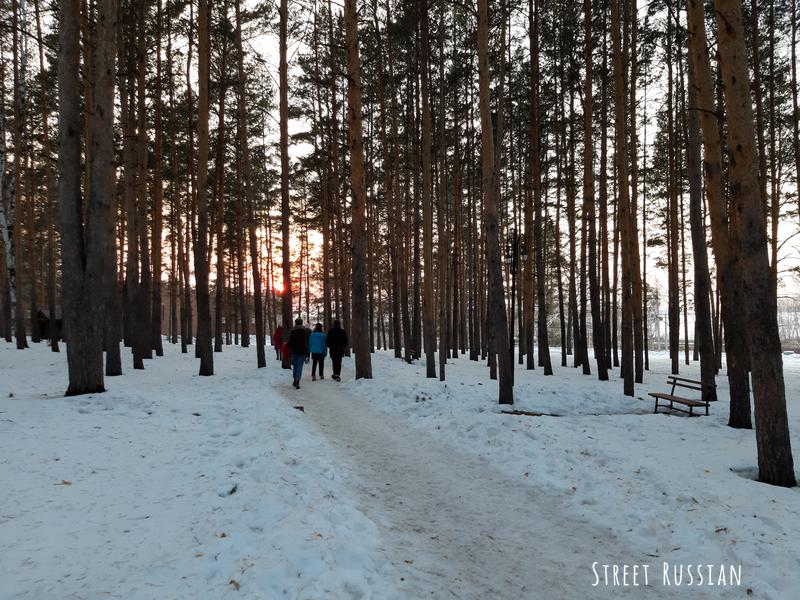 I had known all year this time was coming- spending a week at a детский лагерь on the outskirts of Chelyabinsk- and was dreading it for months. Teens are funny creatures. They either show up full of enthusiasm and excitement or they drag themselves into the classroom like slugs… and you never know which personality they'll show up with. Fortunately, though, it turns out that if a teenager is motivated enough to go to camp, they're ready to pay attention, have fun, and learn new things.
So off to camp we went!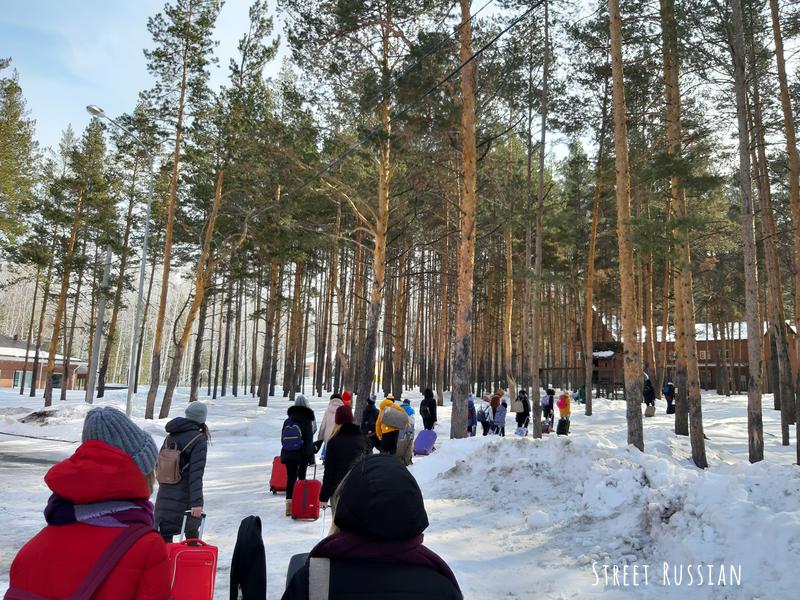 The kids ranged from 7 – 16, though I worked only with the older kids. One more surprise: they were fascinated by Soviet symbols.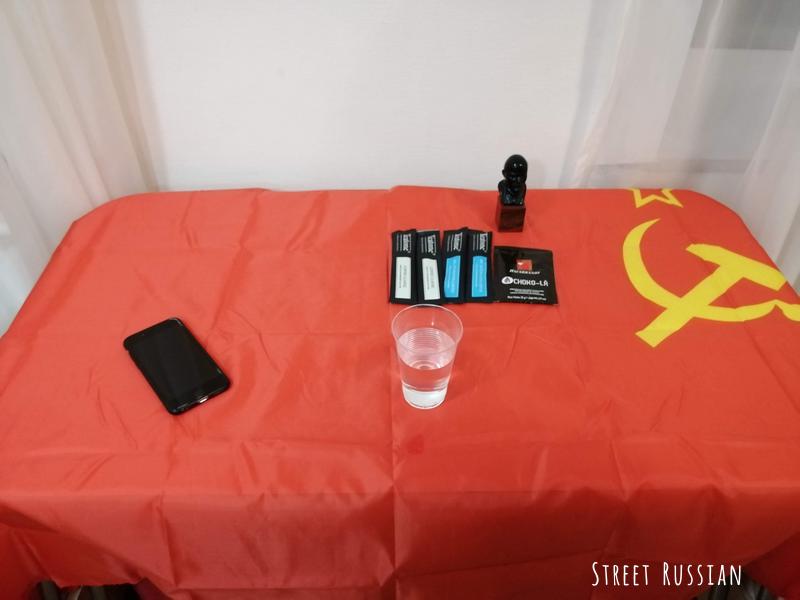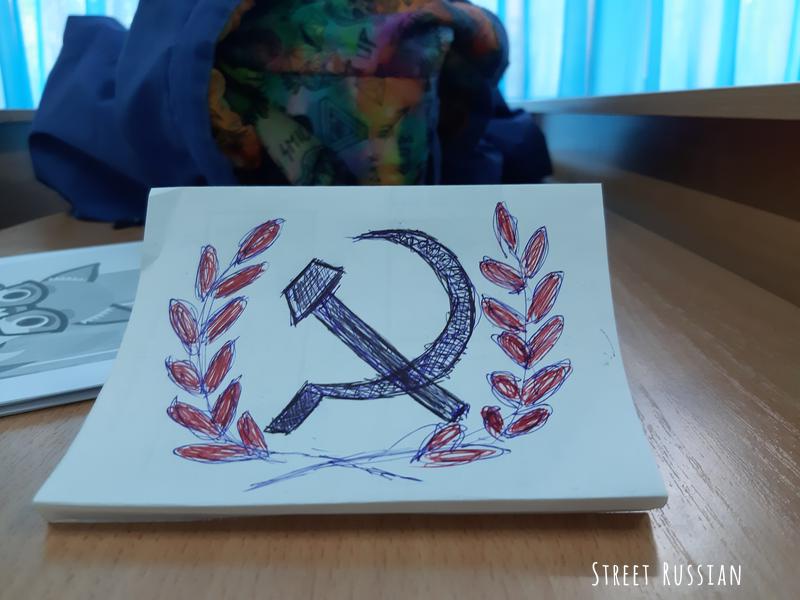 It was popular to go around with a серп и молот, sickle and hammer, on the cheek or back of the hand. Two of my students spent the first day dressed as Pioneers "just because".
Something all the groups took turns doing was serving meals. The food was ready at certain times and would take a few minutes to plate and distribute. Everyone else would arrive, dig into the food, and the tables would be clear within a few minutes. I couldn't believe how fast the kids ate.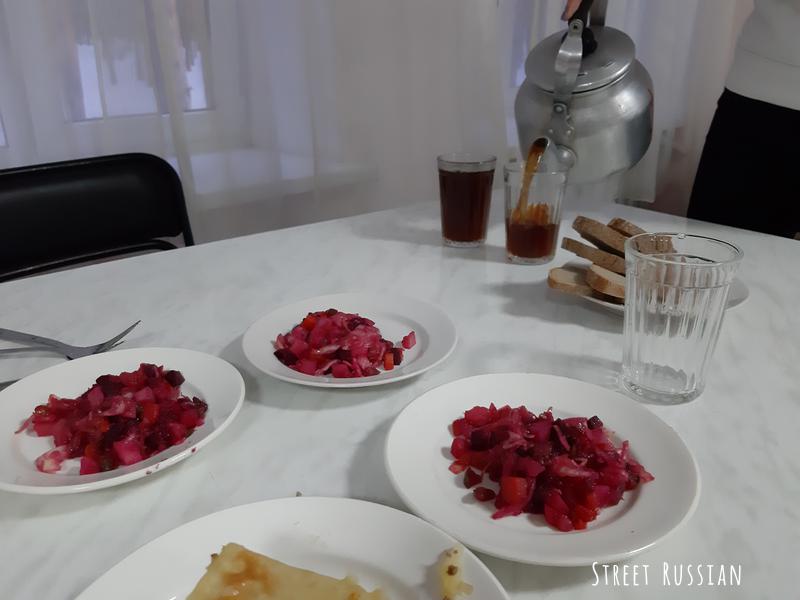 The meals were always tasty. Every meal (minus breakfast) was served with a soup or traditional Russian salad + bread. To drink, we would get a glass of teeth-achingly sweet black tea or kompot. Milk drinks (kefir, zakvaski, etc) and juice boxes were served as a snack.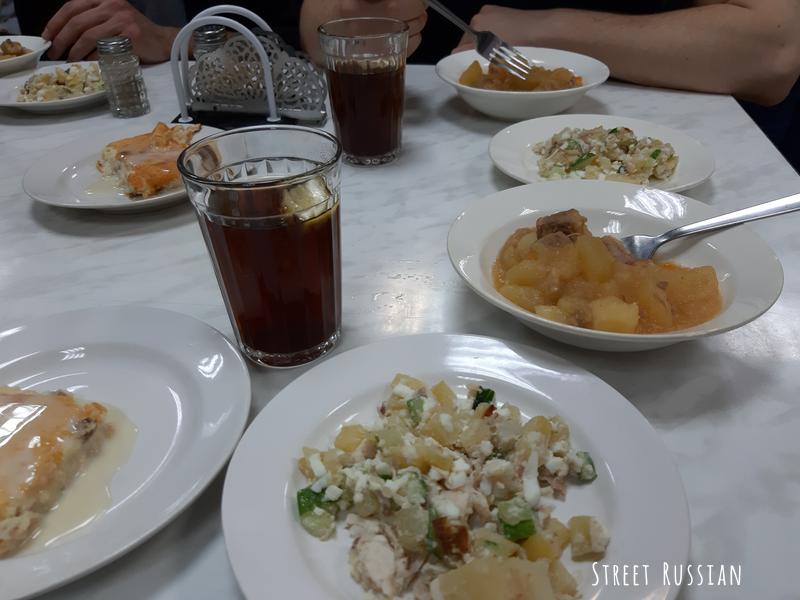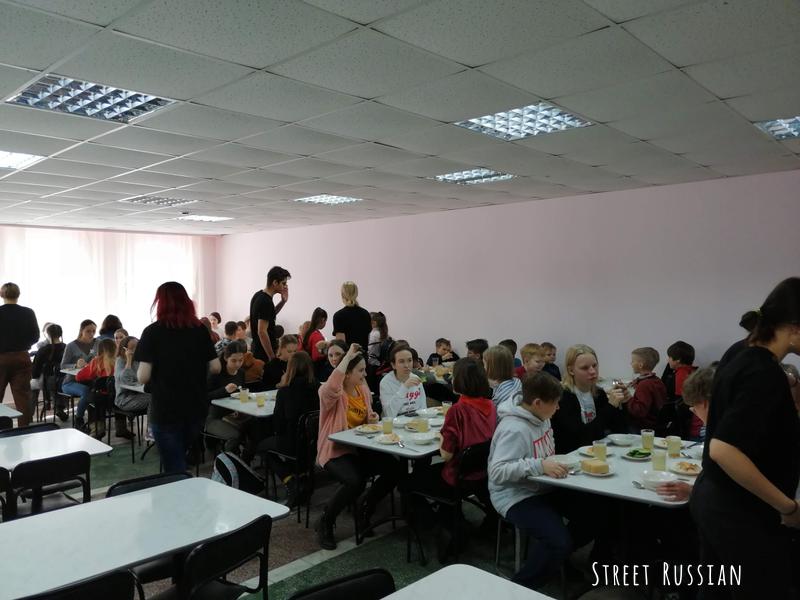 The camp was held in a place called лесная застава, forest outpost. Sometimes the teens would use nicknames like лесная подстава, which I think means something like forest trap. Juvenile nicknames aside, it was a beautiful setting. And because it was still somewhat wintery, the school was terrified of kids getting sick from the cold. There was a strict rule that no one of any age could go outside without a hat, a fear that their parents would find out and be furious. Сквозняк was the scary tale whispered about, the monster that could jump out and get you. 😉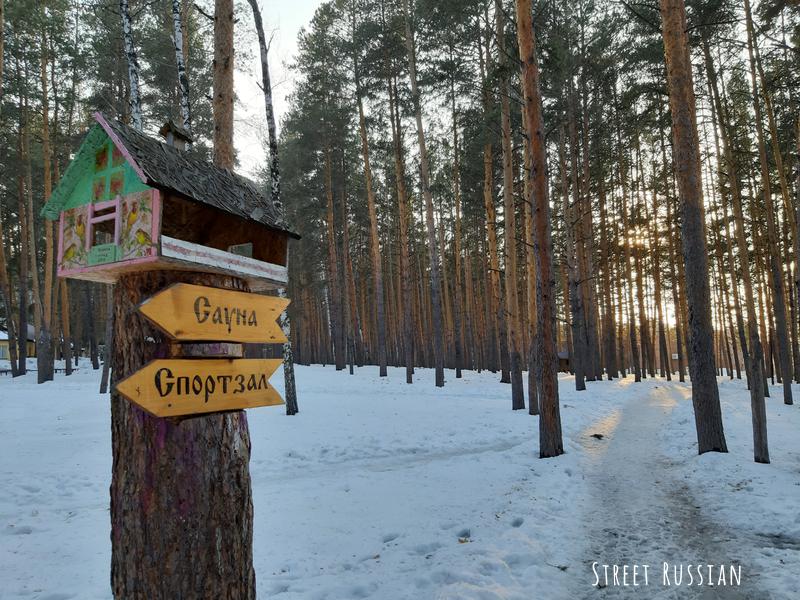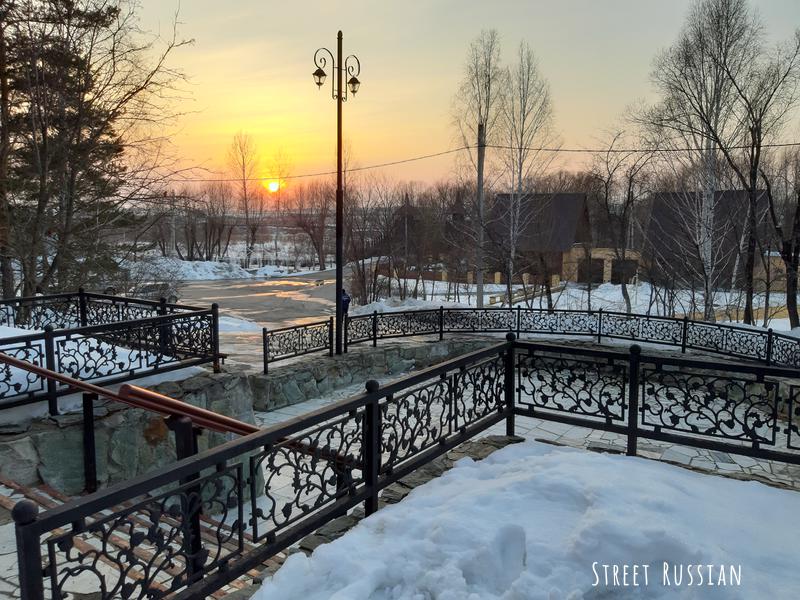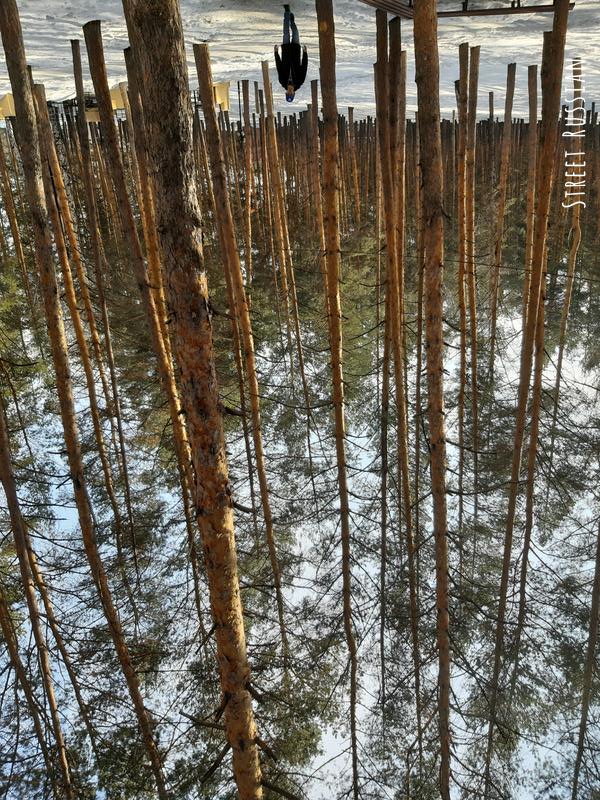 D came along too, prepared for an experience like the детский лагерь of his childhood: cooking over open fires, outhouses, etc. Nope. We stayed in a really nice building with windows that overlooked the woods and had our very own bathroom and spotty wifi.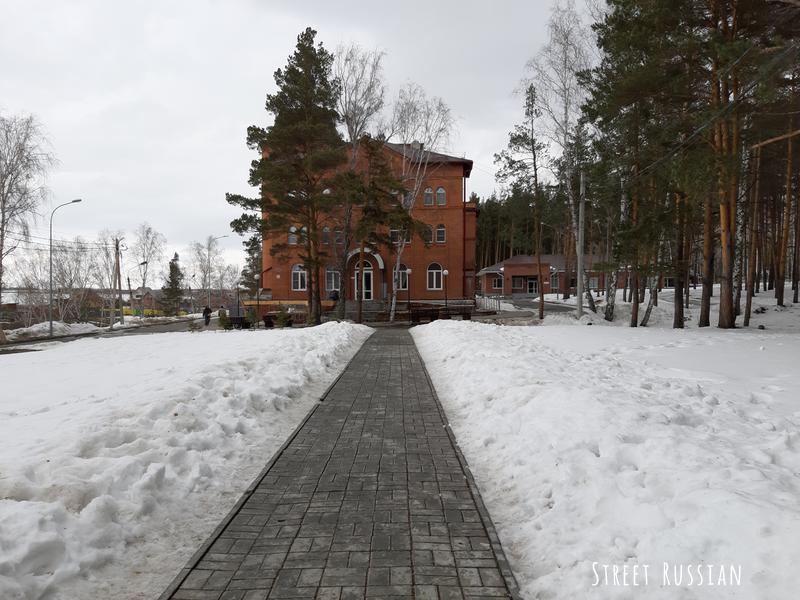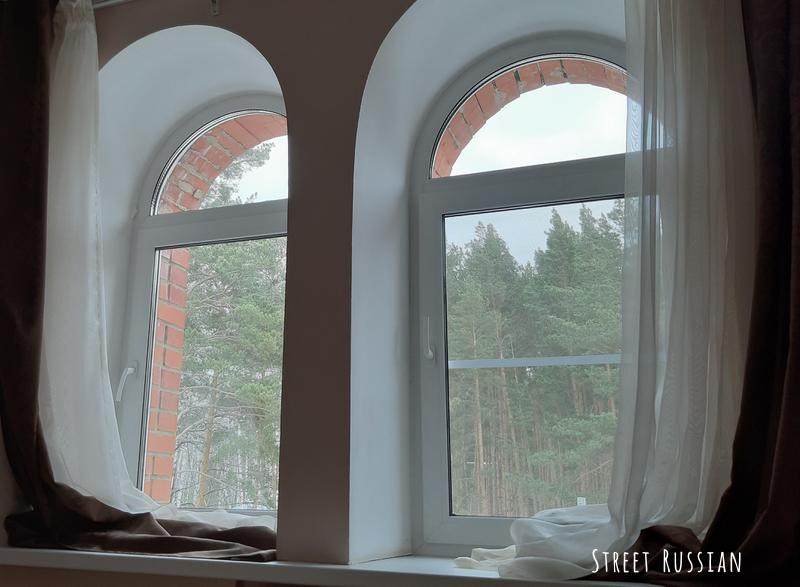 The days were packed with activities. Breakfast was served at 9:30 AM, the evening staff meeting ended at midnight, and there was a planned activity every single moment between. For me that was one of the most stressful parts of the experience, not having any downtime planned into the day. Even the kids were complaining about this by the end. (But on the other hand, how much free time can you give kids without them getting into trouble?) Technically I was there to teach 3 hours of classes and a one-hour conversation club each day but teachers were still expected to attend everything else as well. Sometimes I would be lesson planning at 1 AM.
Here's an example of a schedule, although it wasn't from our camp (multiple camps were happening at the same time):
The teenagers- as much as I'd been dreading a week-long immersion into teen life- turned out to be my favorite part. I worked with a group of 15 students and they were all super cool. Unlike my regular teens who stagger to lessons after a long school day, these ones were always in a good mood. There was a ton of material to cover in each lesson (this was supposed to be a business school) but we always found ways to have fun or film some silly marketing videos. Also, I got to share a classroom with my handsome husband. 🙂 This was a math discussion his group got into one afternoon.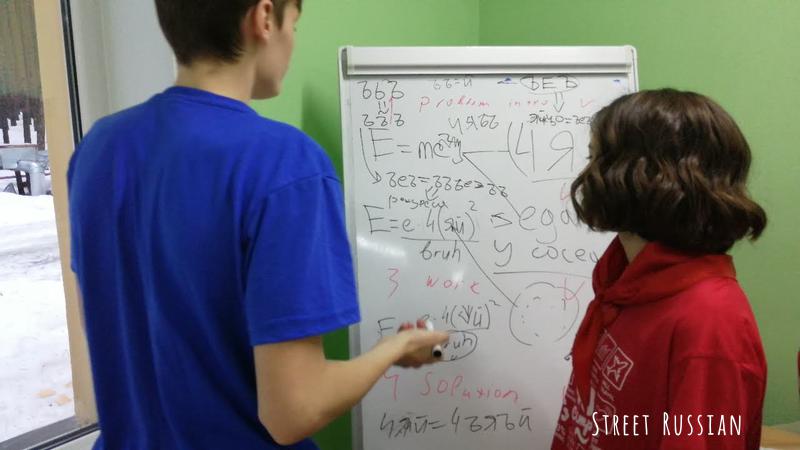 Would I go again? Maybe. It would be a great place for a summer camp: warm days, outdoor games, kids who aren't stressed out from their regular school day (did you know kids in Russia have school 6 days a week?). Future winter sessions I'd probably skip because I slipped on ice at the end of this one, which has set off a chain reaction of hospital visits. But long sunny days in a forest setting and lots of hearty Russian food? Sounds pretty good.
Would you consider working at a language camp like this one?