Last month my husband attended an event at Innopolis University, and I tagged along with him. Innopolis is a small, brand-new city 40 kilometers from Kazan. It's an incredible place, full of self-driving cars, food delivery robots, and smart students from all over the world. However, getting from Chelyabinsk to Innopolis is not a straightforward task. Chelyabinsk isn't much of a airline hub, but Innopolis doesn't even have its own airport. More coming on Innopolis soon… but first, the trip there!


The Chelyabinsk Airport
Welcome to the recently remodeled Chelyabinsk airport.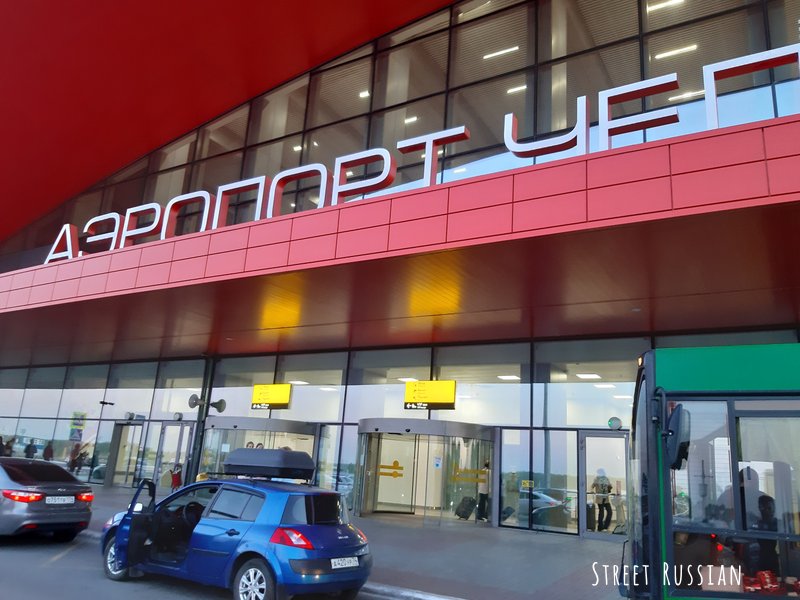 Once upon a time, this ↓ was what it looked like.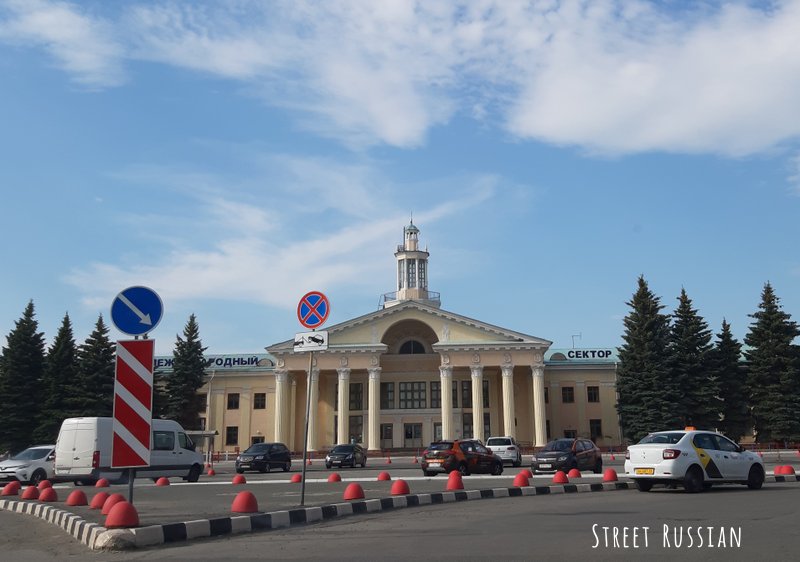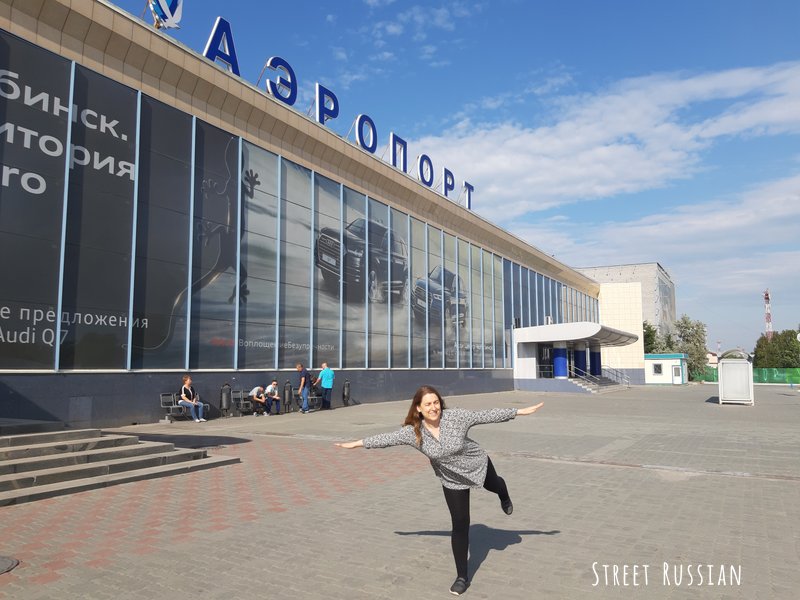 But then the city expected to host a BRICS summit (BRICS = Brazil, Russia, India, China, and South Africa) and quickly realized it was time to remodel the airport. I'm not sure if the BRICS summit ever took place (covid), but Chelyabinsk got an updated airport out of it anyways.
The new building is larger, more colorful, and named after the Soviet physicist Igor Kurchatov. Most of the highlights can be seen in the pre-security portion of the airport.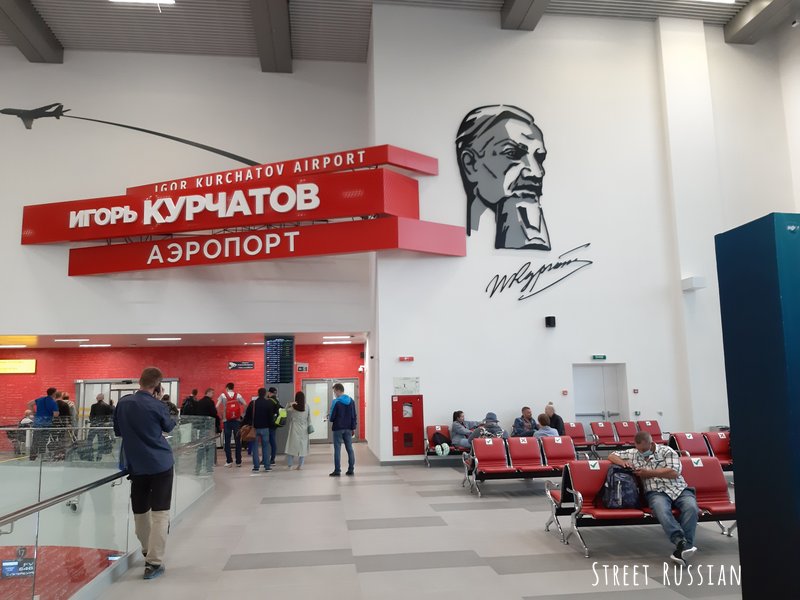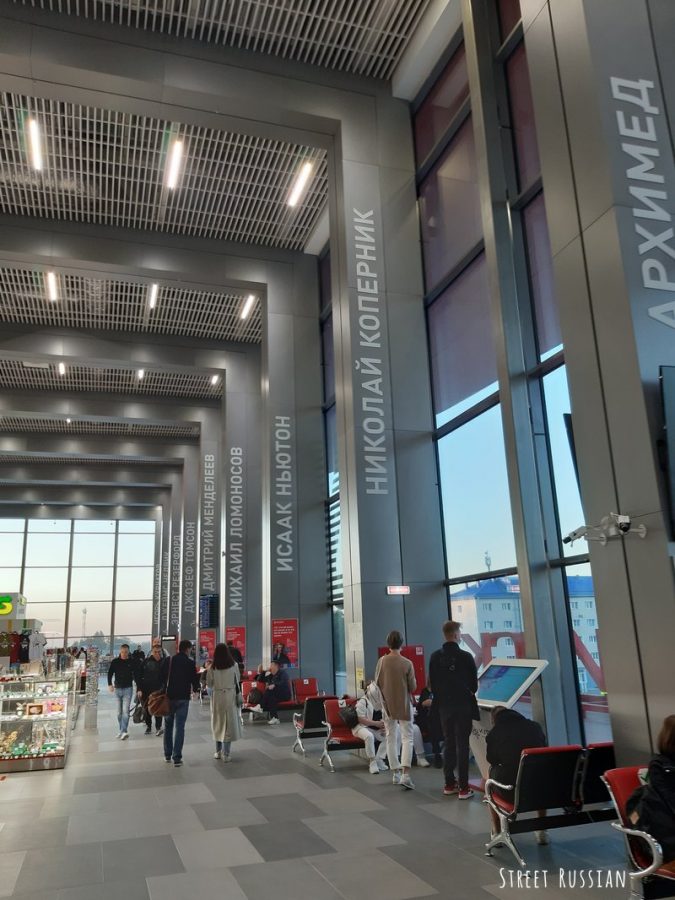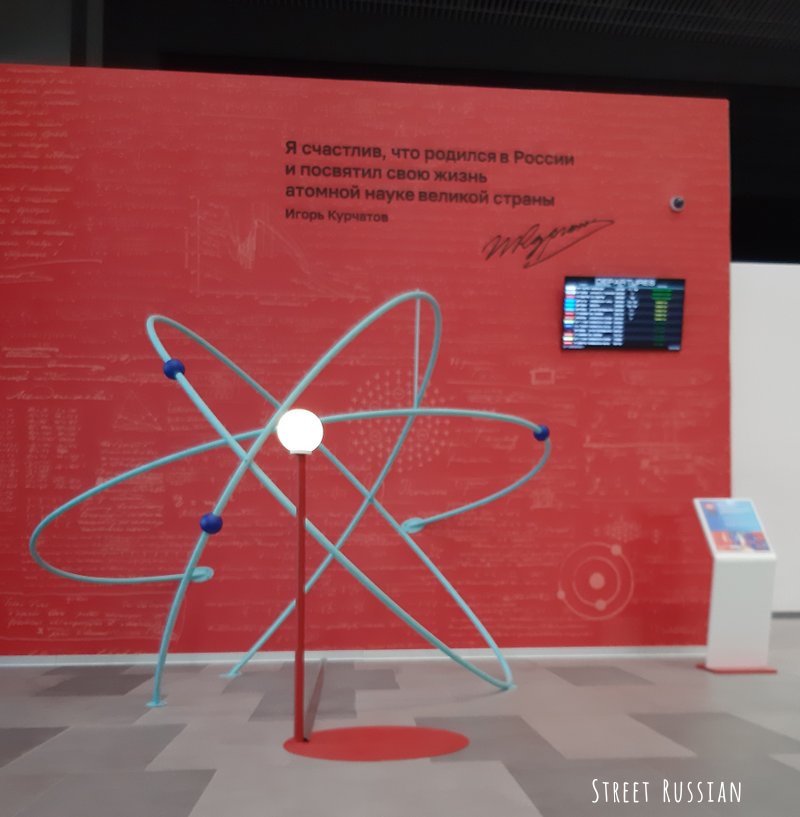 Once you pass through the ticketed security check, the waiting area is pretty small. There are a few overpriced gift shops, a cafeteria, and about 7 gates.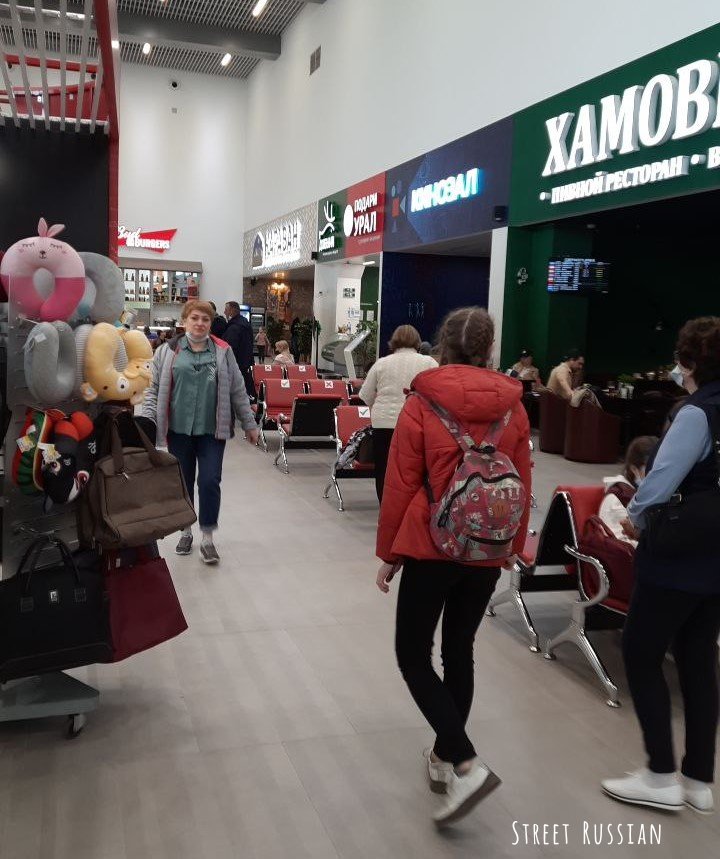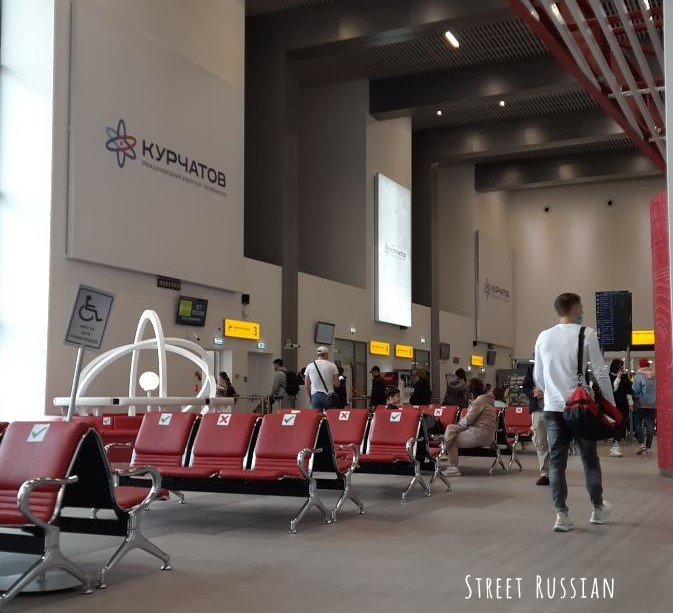 The highlight of the waiting area is this robot coffee stand: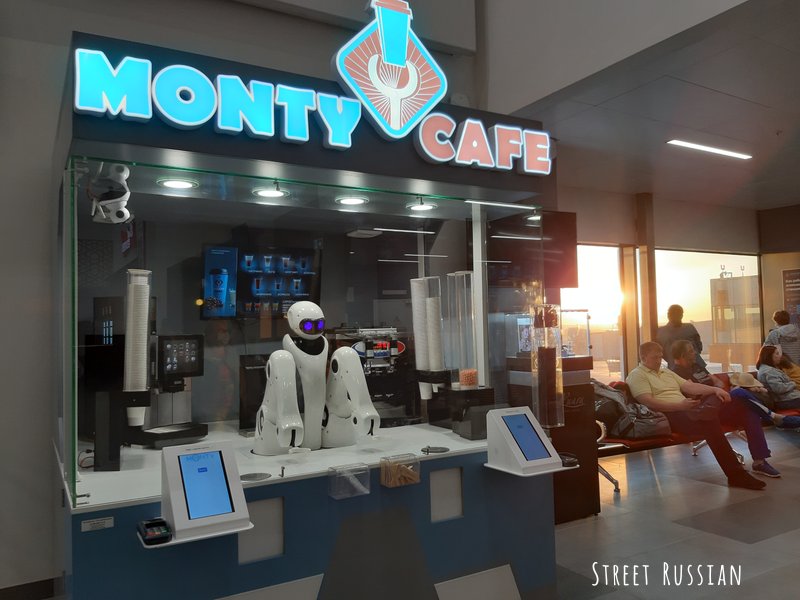 There's also this window… how these symbols connect to Chelyabinsk is a mystery.🤔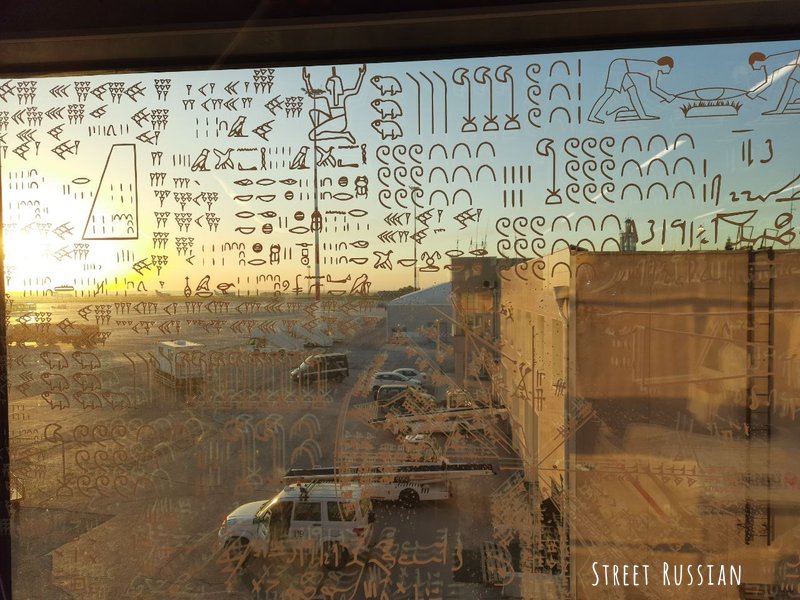 Another perk of the airport's remodel: boarding the flight via an actual jet bridge! Previously, the airport had always crowded everyone into a shuttle and bussed us out to the plane. (This procedure did await upon arrival in Moscow.)
Here's what the airport / takeoff looked like for an early morning flight.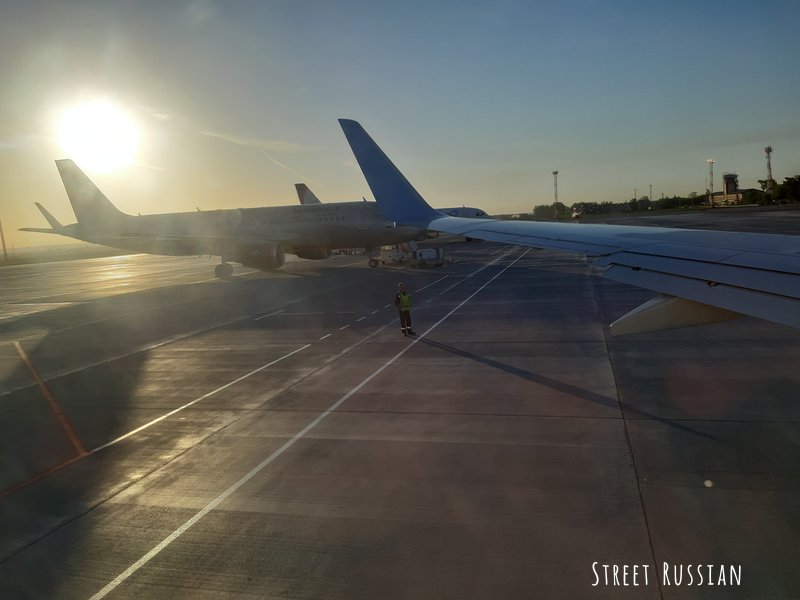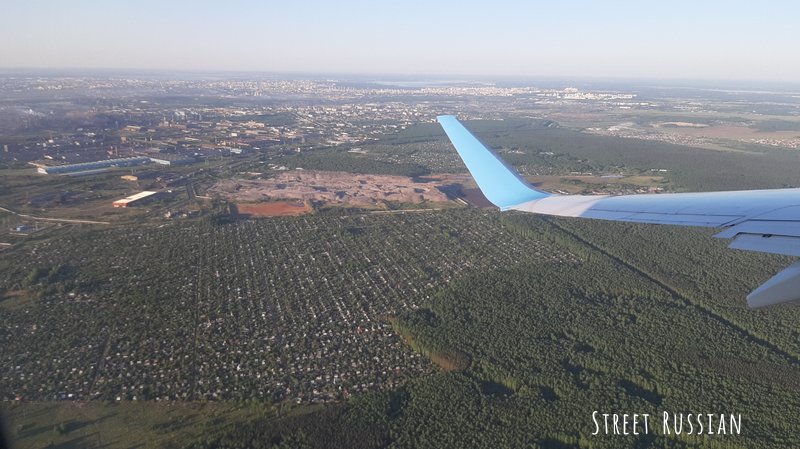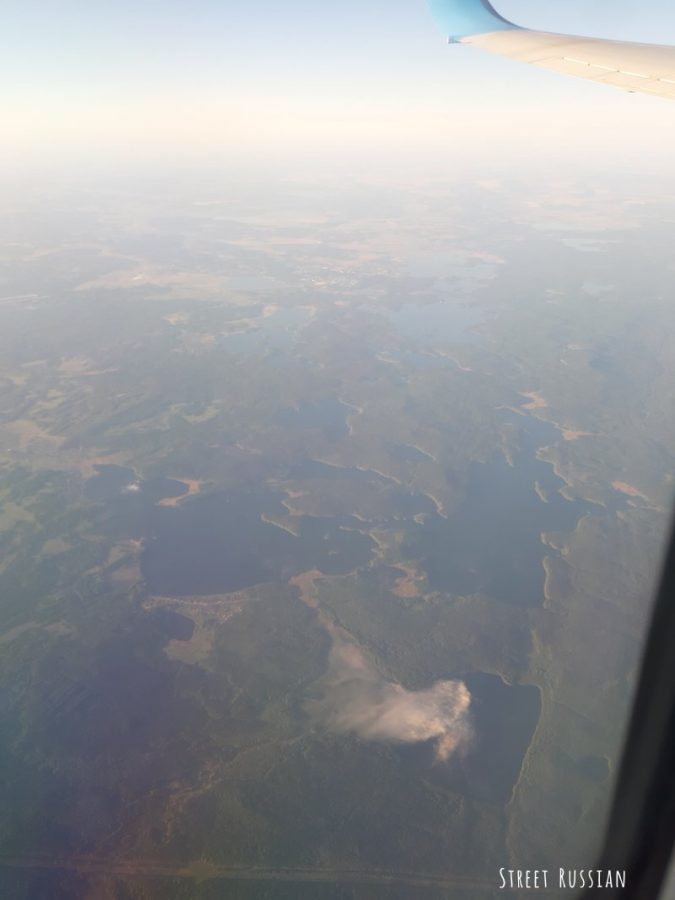 Flying to Moscow
Two short videos: watch the takeoff (a slightly smoggy day in Chelyabinsk) and the landing (a nice Moscow morning).
About wearing masks during the flight, it was hit or miss. People weren't wearing them in the airport but had to put them on to board the plane. During the flight, the бортпроводники periodically walked down the aisle and chided those who had removed masks. On a related note, I'm very happy and grateful that my husband and I were able to get vaccinated against covid earlier this year.
Chelyabinsk, despite being a city of over a million, doesn't have many flight options. There were no direct flights to Kazan, even though Kazan is not terribly far from Chelyabinsk.

We flew directly over Kazan en route to Moscow (the pilot mentioned this), then turned around on another flight and flew right back to Kazan. We flew Pobeda, which is owned by my beloved Aeroflot but is a budget budget airline. No food or drink, no checked baggage. Lots of in-flight announcements reminding you that "if you'd like to sit next to your loved ones, remember to pay for selected seats on your next flight."
It takes about 2.5 hours to fly to Moscow. We landed just as the city was waking up.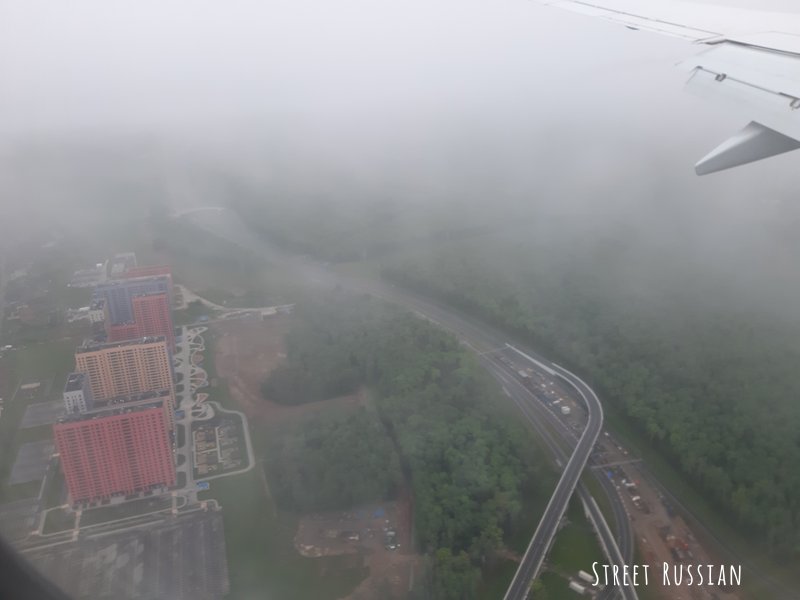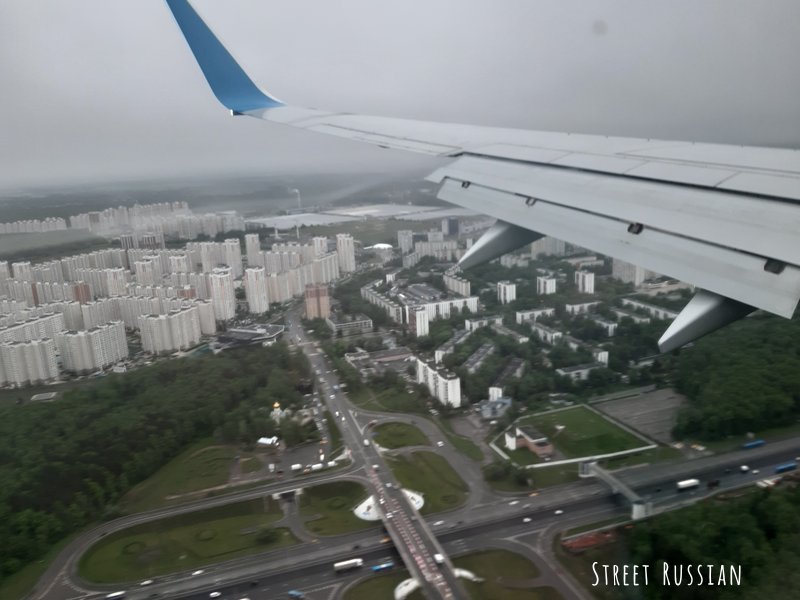 Moscow's Vnukovo Airport
As usual, we participated in the sacred Moscow tradition of disembarking via stairs and crowding onto an airport shuttle. The entire flight was shoved into two small shuttles. We all swayed into each other as the shuttles bounced over the tarmac for a fun 10 minutes.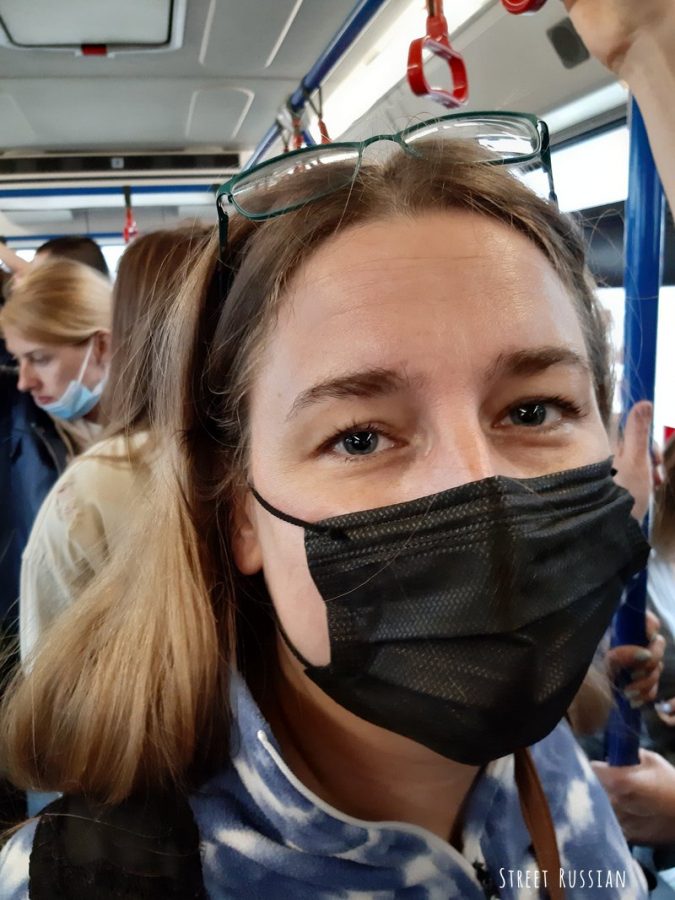 I had never been to Vnukovo airport before. It's about 30 minutes from downtown Moscow and claims to be "in the top ten European airports in terms of passenger traffic." Upon reading that article, however, it seems they only recently achieved that distinction (after most of Europe entered a lockdown and Russia, well, just kept traveling).
Here's what it looks like inside the airport: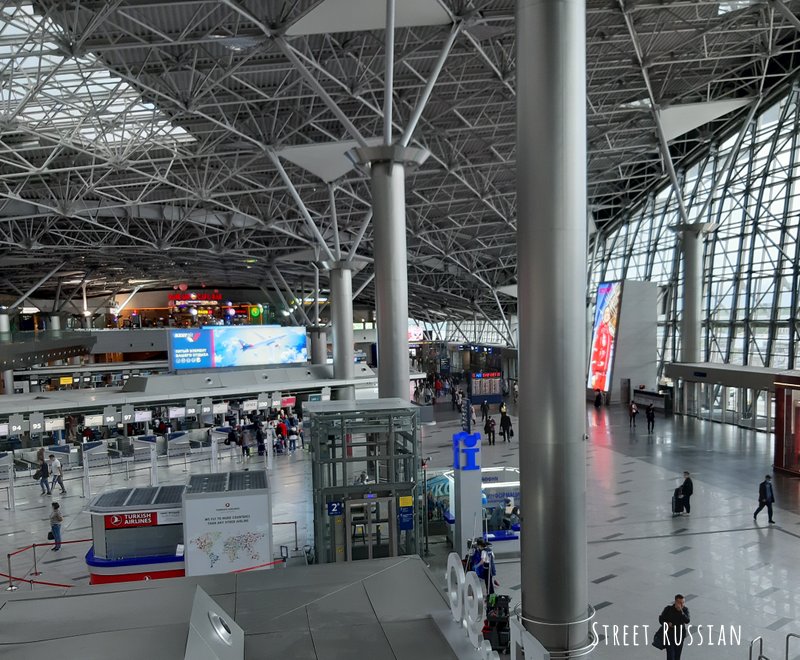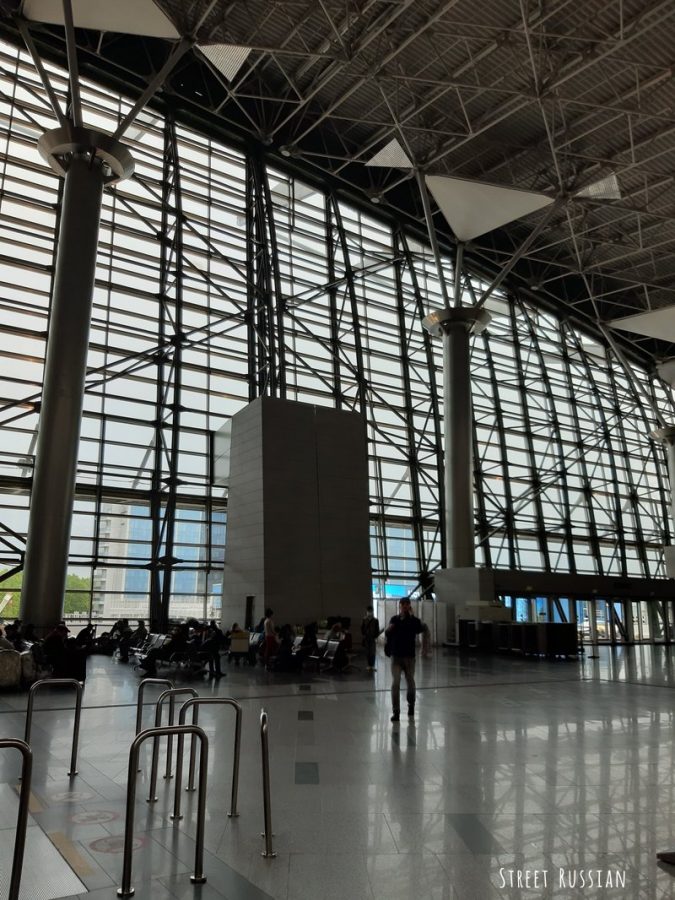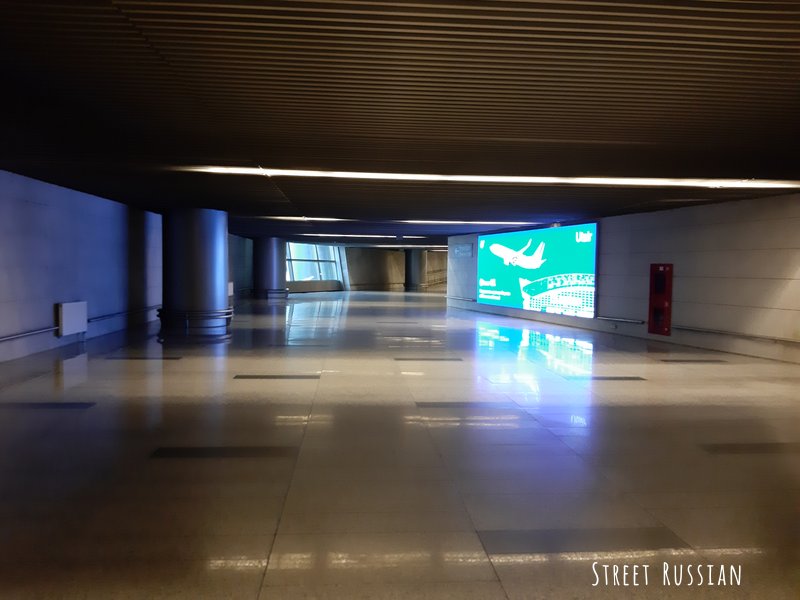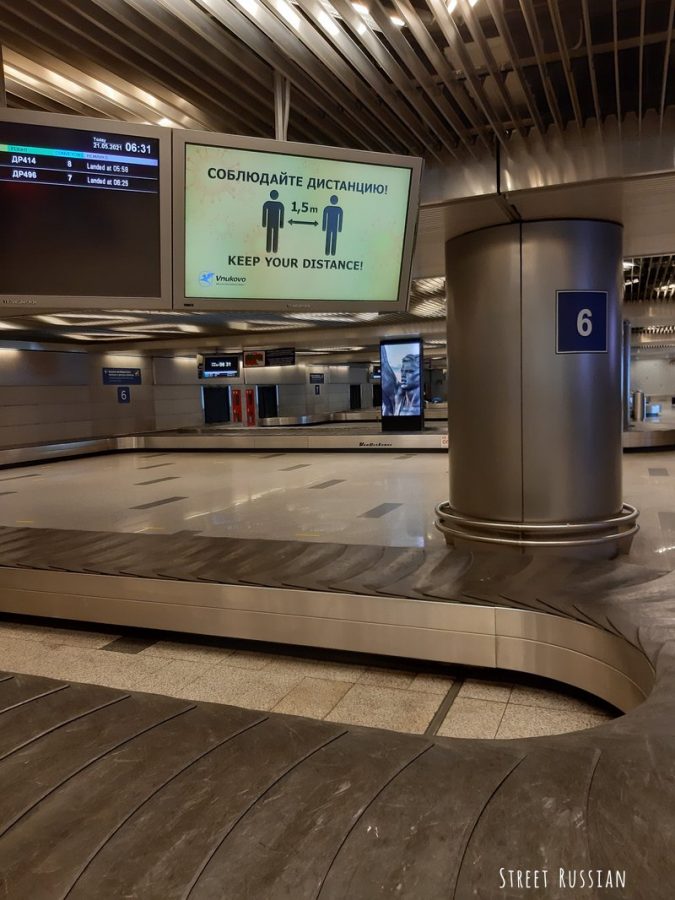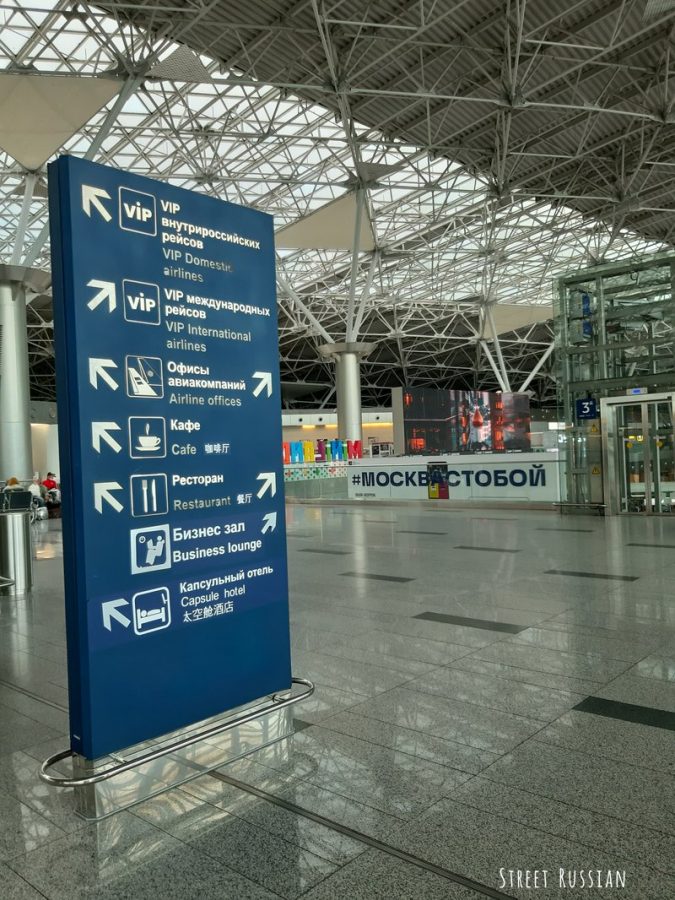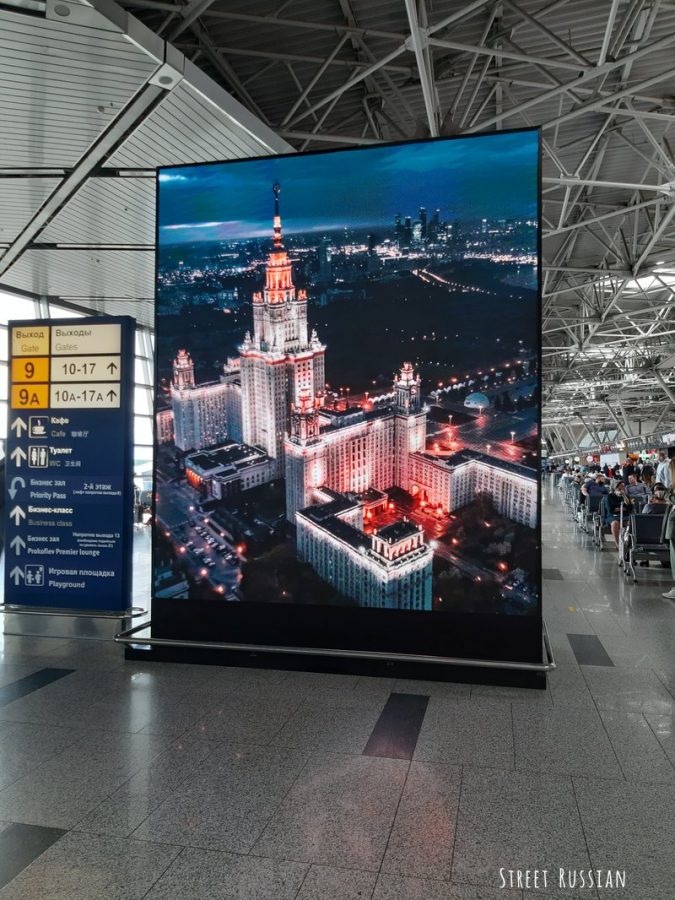 Looking back at these photos, the airport appears deserted. It wasn't deserted. But it wasn't that crowded either. This was my first time here and my first time in an airport since 2019, so it's hard to know if foot traffic is actually down or not.


The Capsule Hotel
Let's rewind to the previous night. If you had to leave for the airport at 4 AM, what time would you start packing your bag? What's that? 2 AM? Great! 😄 I'm glad that I'm not the only last-minute packer. But packing at 2 AM and getting in a taxi at 4 AM meant that by the time we arrived to Moscow, we were 😴😴😴.
Enter the capsule hotel and its (debatable) restorative properties.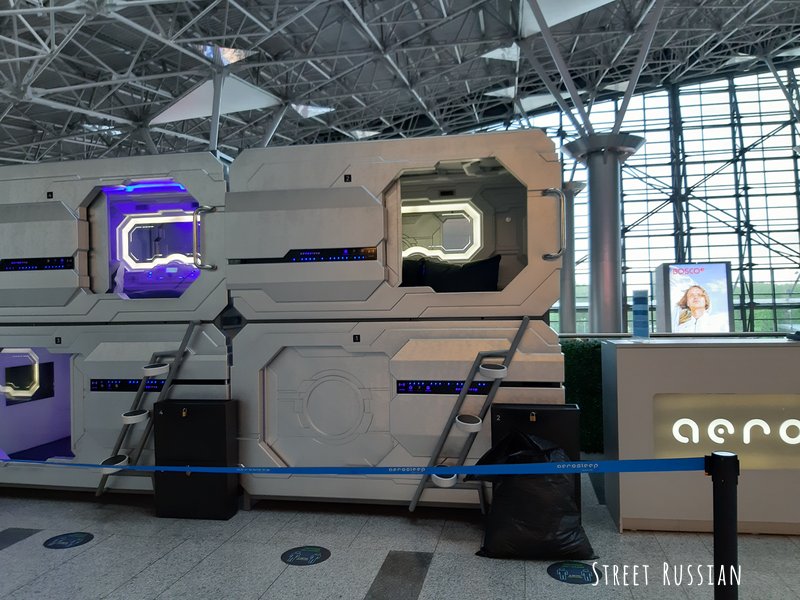 This is the Aerosleep капсульный отель, located inside Vnukovo Airport.
If you are majorly short on sleep, it's a very welcome hidey hole.
If you are not short on sleep or if you have claustrophobia, this probably isn't an ideal place to hangout.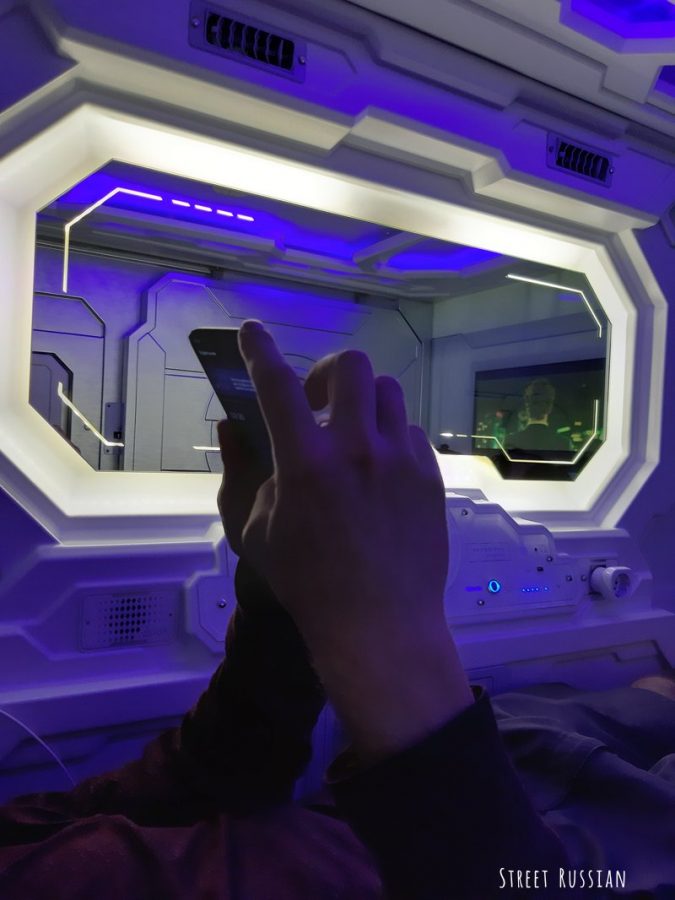 Two people can fit inside the capsule but it's pretty snug. The price is the same for a single traveler or two travelers: 350 rubles/hour (about $5 USD/hour).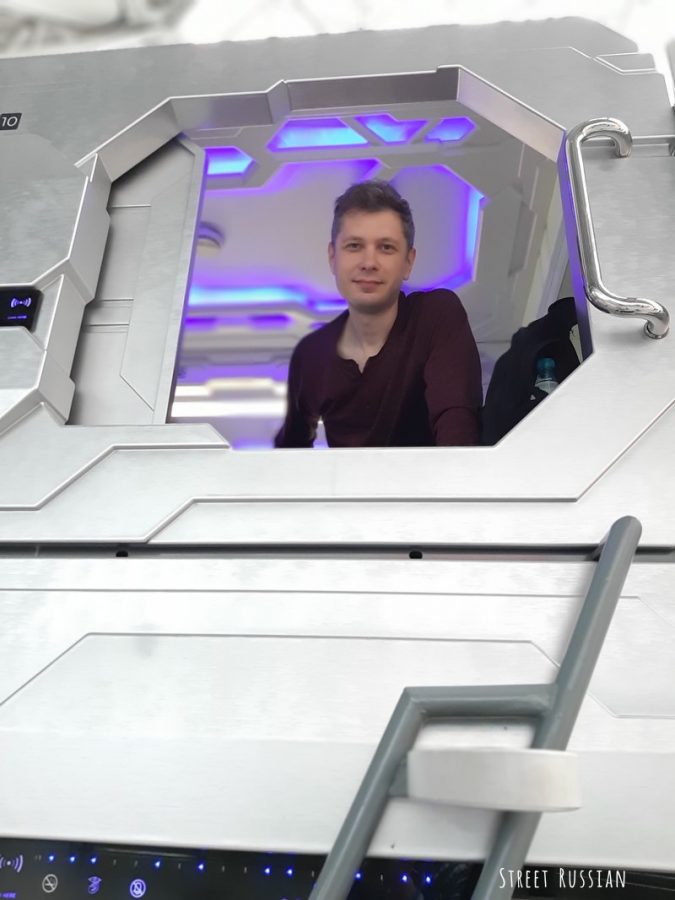 There's a second, fancier capsule hotel just around the corner from Aerosleep. The other капсульный отель is set back in a private area, not directly in the terminal, and it has its own showers. Still, I thought Aerosleep was a decent place to crash. Maybe it's not as soundproof as claimed (airport announcements droning overhead), but a pair of earplugs will work wonders.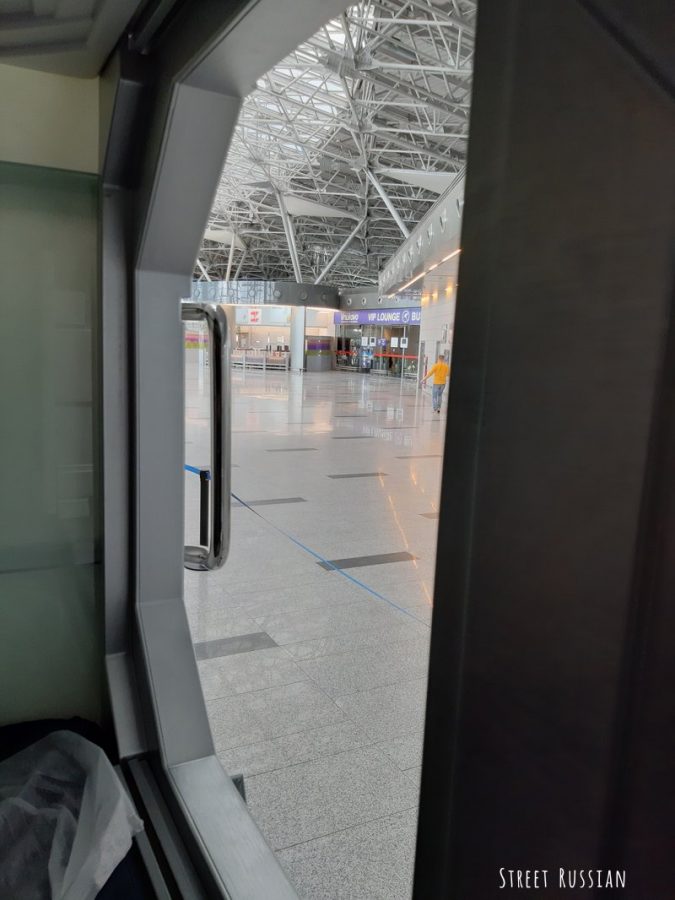 There's a little box outside the door for your shoes. Inside, there's a TV and fancy lighting. The mattress is like a gymnastics mat with a thin disposable cover on it. Ditto for the pillows.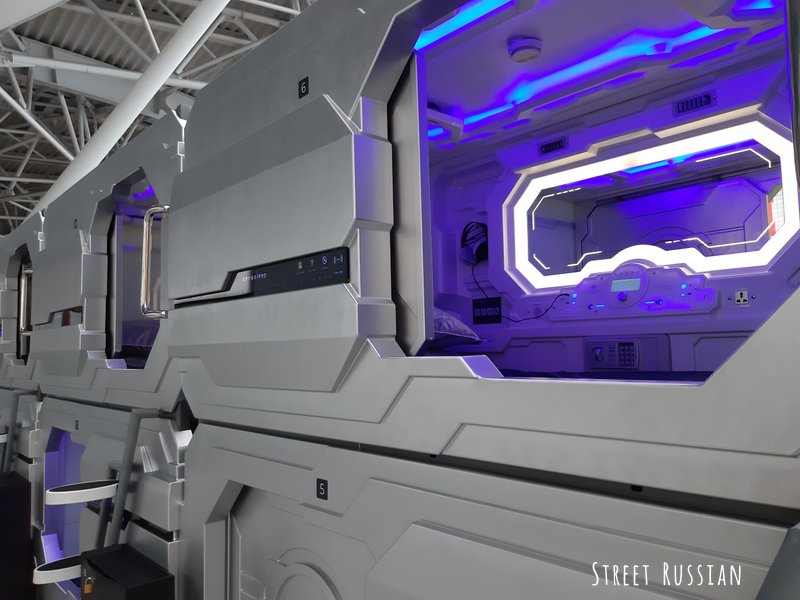 Have you ever tried a capsule hotel?


Flying to Kazan
Somewhat restored by the sleep capsule, we boarded the 90-minute Pobeda flight to Kazan. Green, summertime Russia is beautiful to see from above.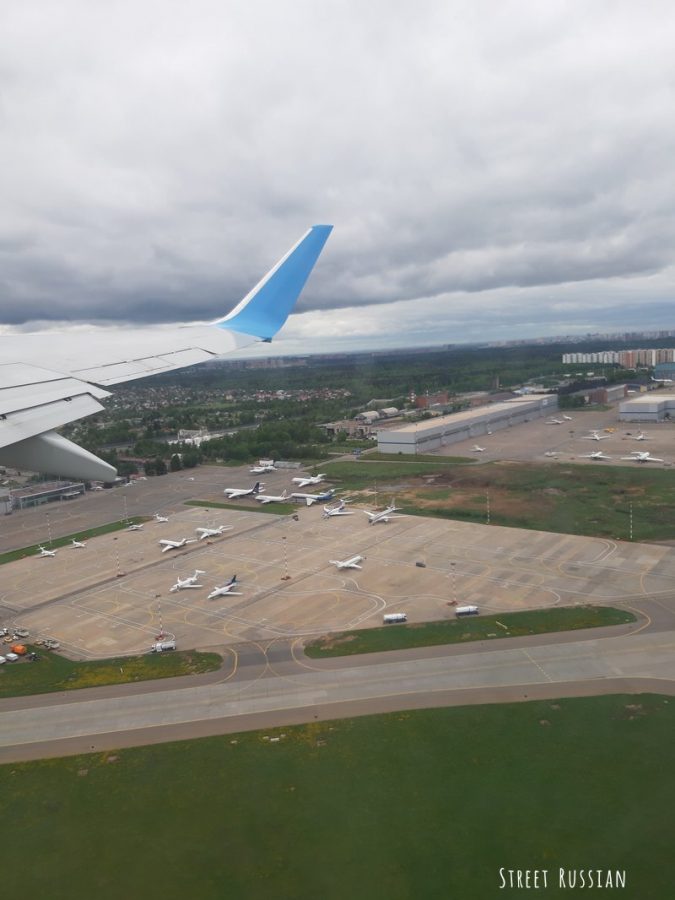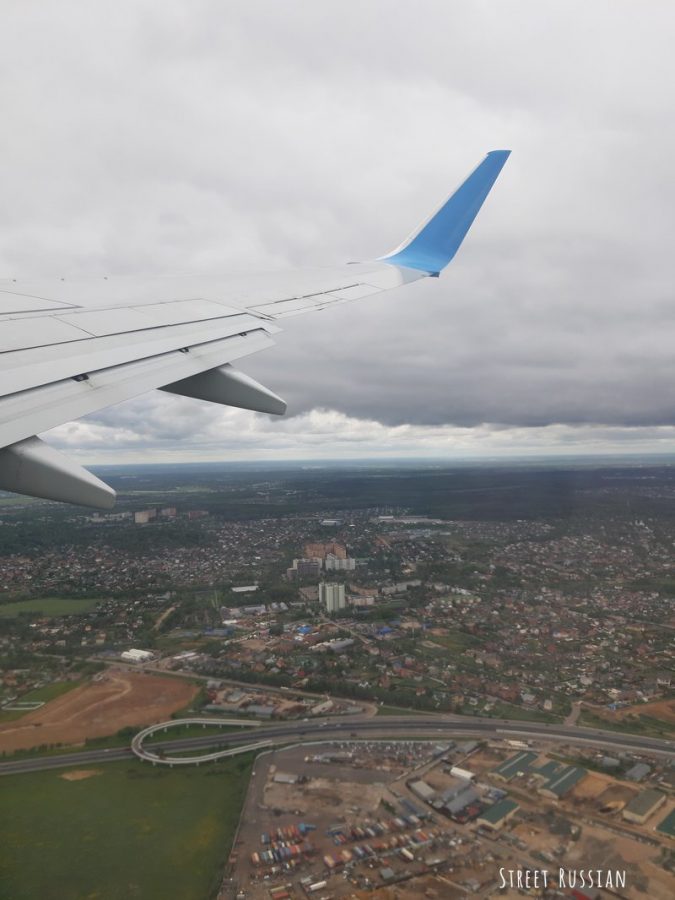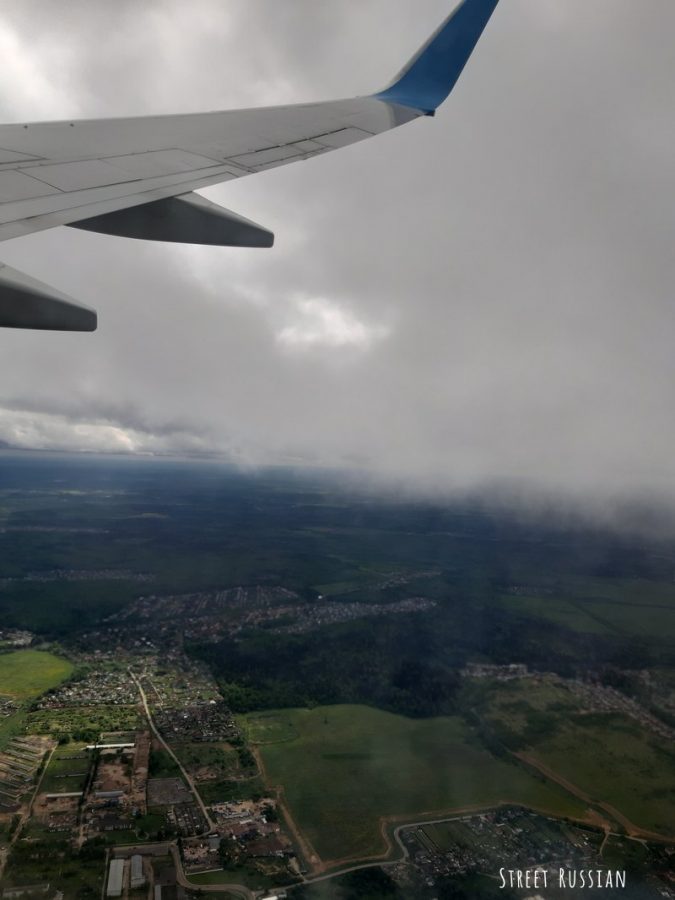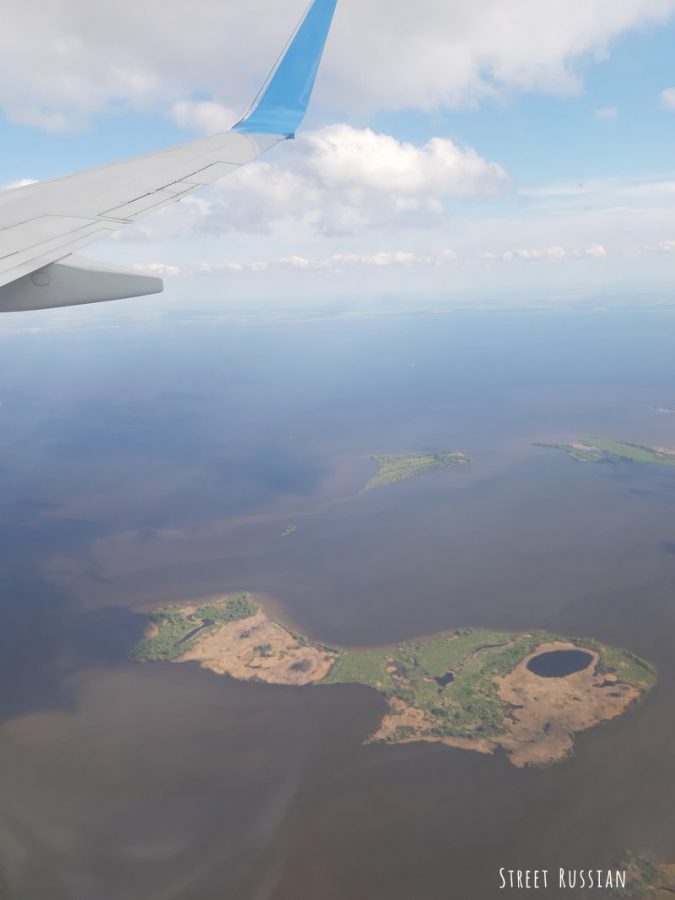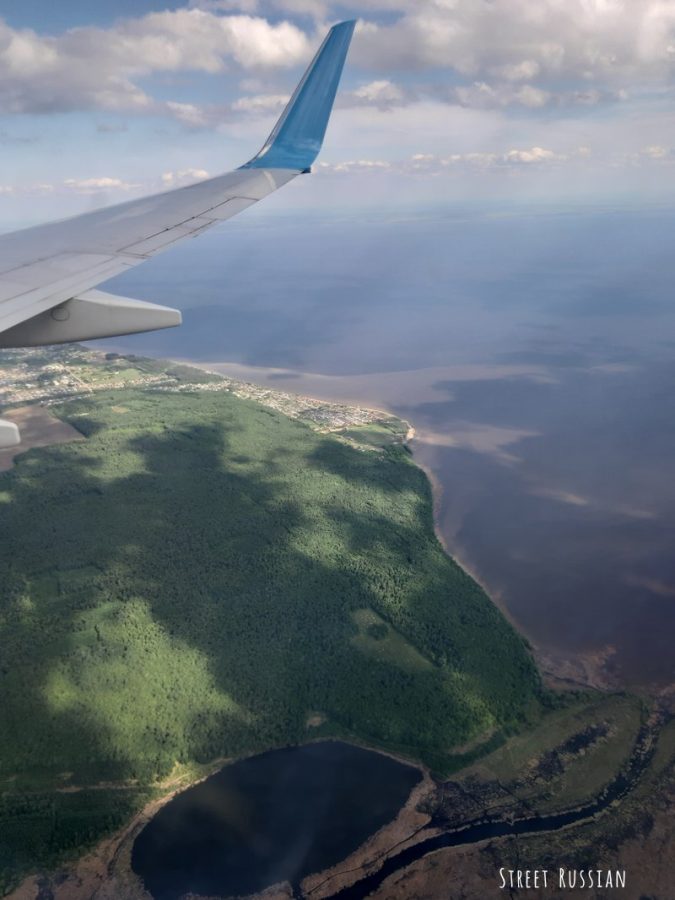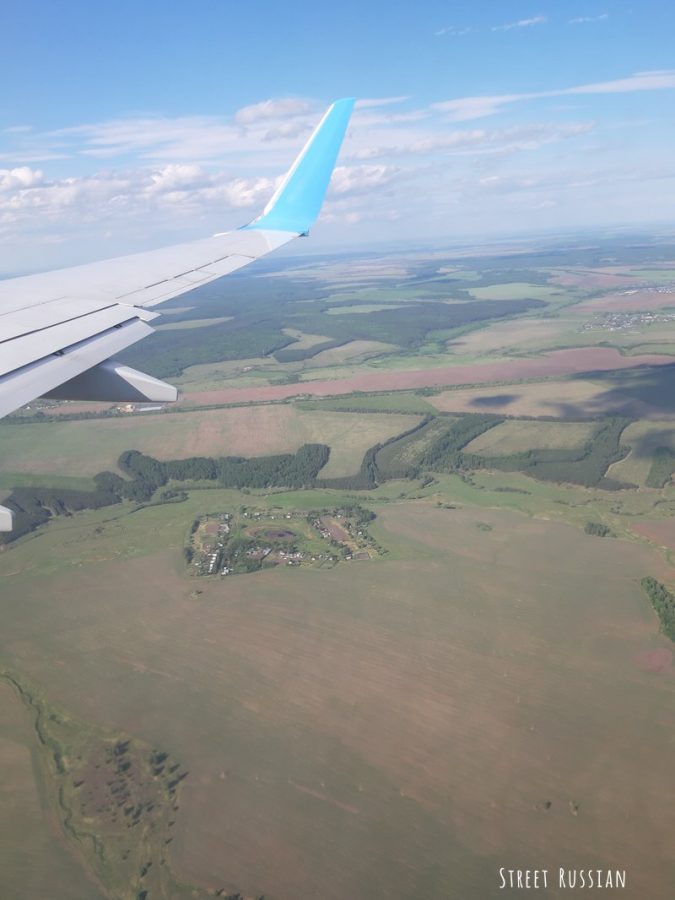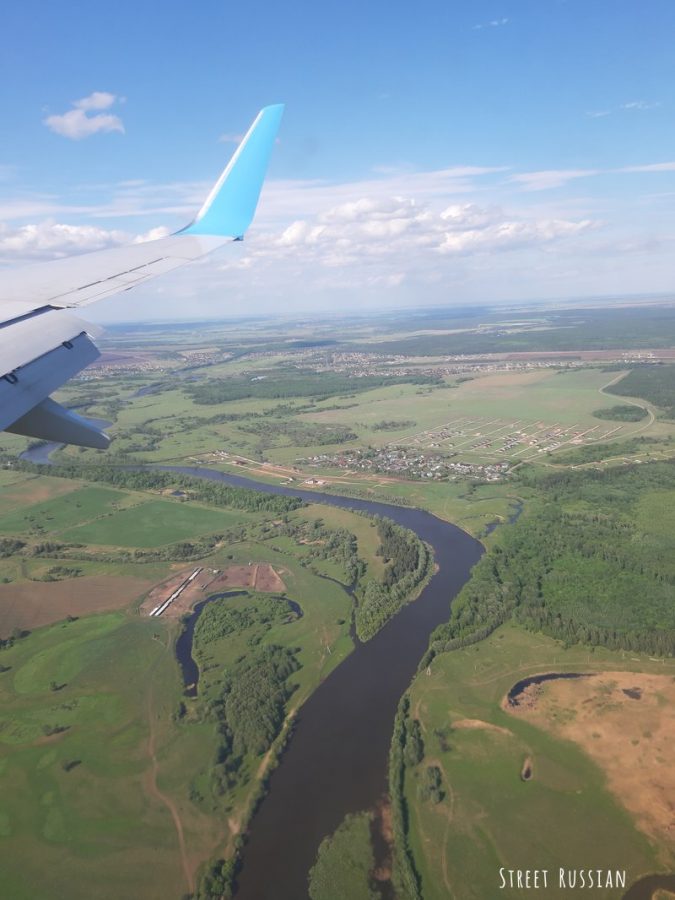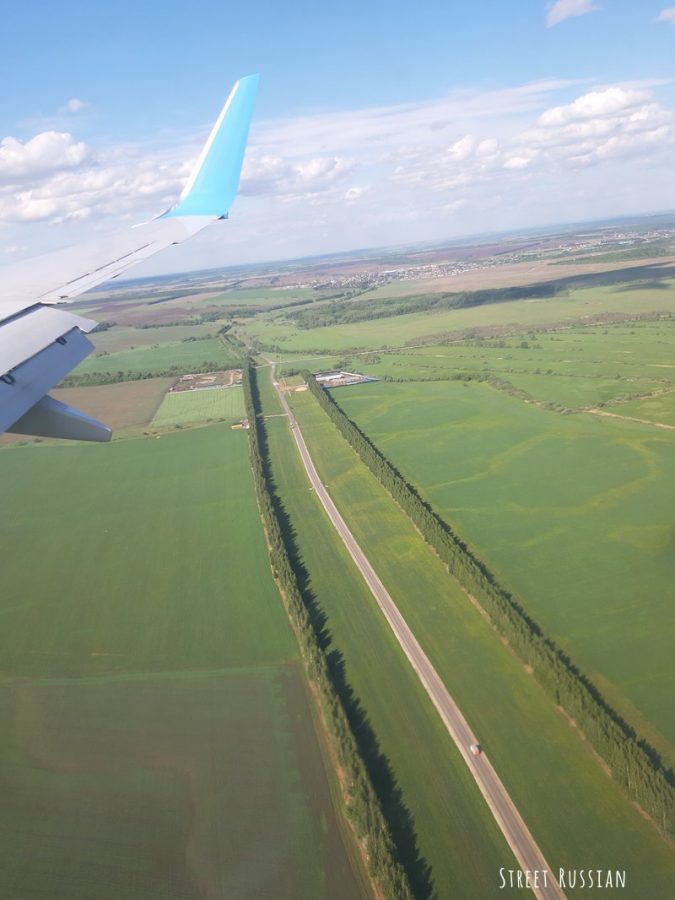 The Kazan airport, like the entire city of Kazan, is trilingual: Russian, Tatar, and English. In 2019, the airport served 3.4 million passengers.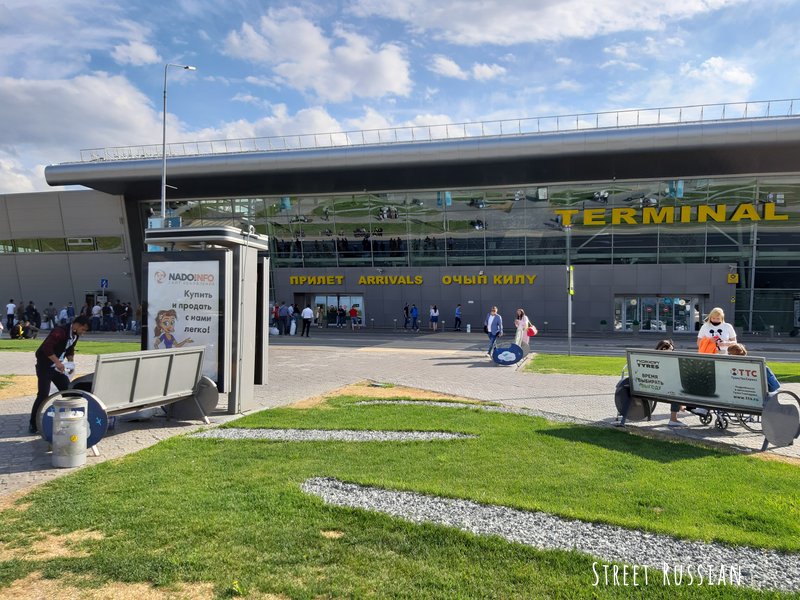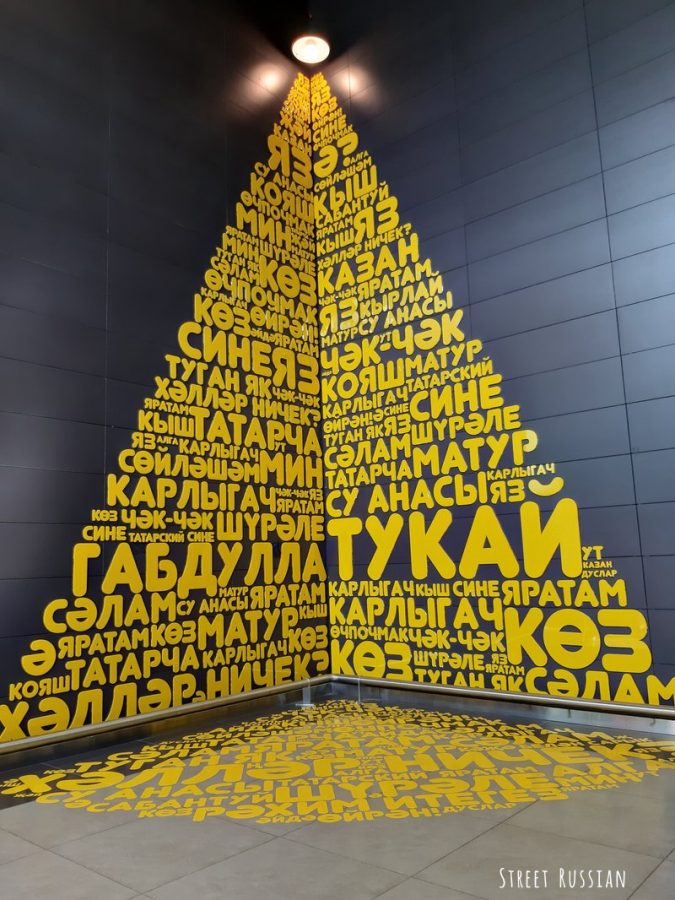 This was my third time visiting Kazan and the first time arriving by air instead of train. The airport is about 20 kilometers south of the city center. If you're not in a rush, you can take an electric train into the city.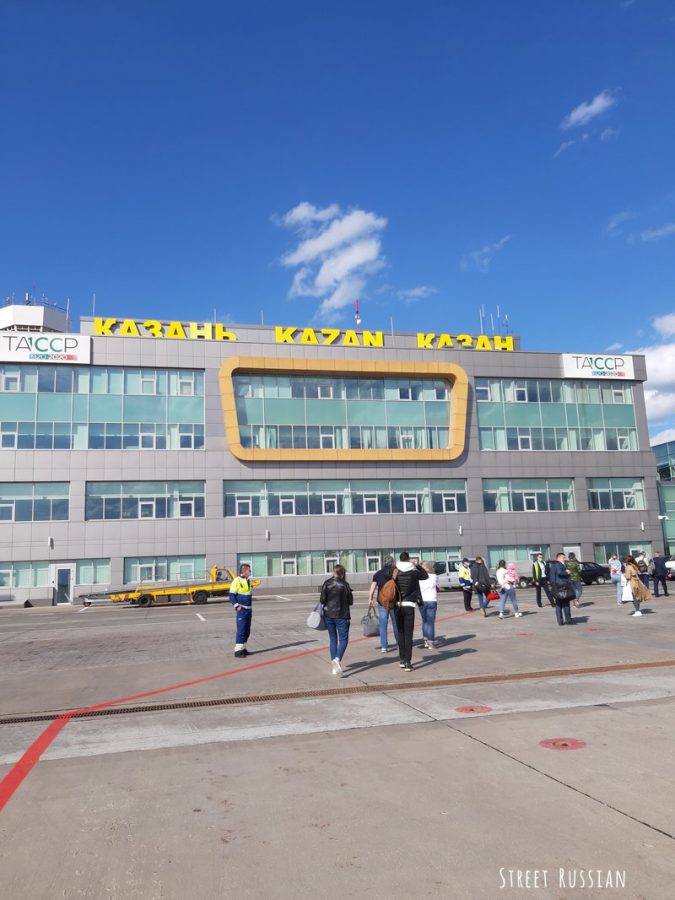 We had just missed the train so we went by Yandex taxi instead. A nice bonus: spotting a Tesla in the parking lot.🤩 In 2.5 years of living in Chelyabinsk, we've only seen a single Tesla here. It took just 15 minutes in Kazan to spot a Tesla.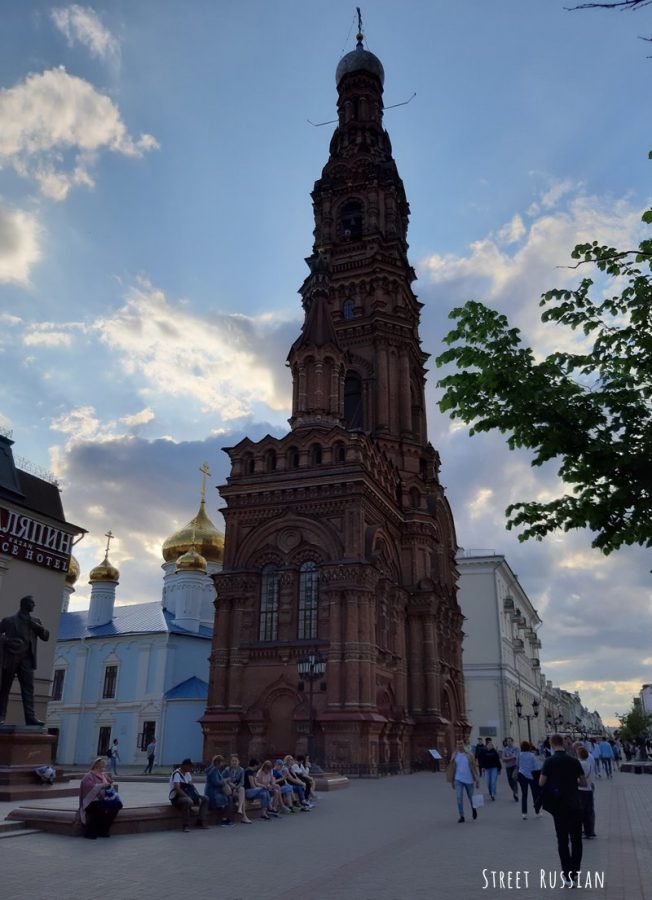 Total travel time from Chelyabinsk to Kazan: 4 hours in the air + 4 hours in the capsule hotel + a bunch of sitting around in airports. Next up, Innopolis!…