A summertime walk through the city…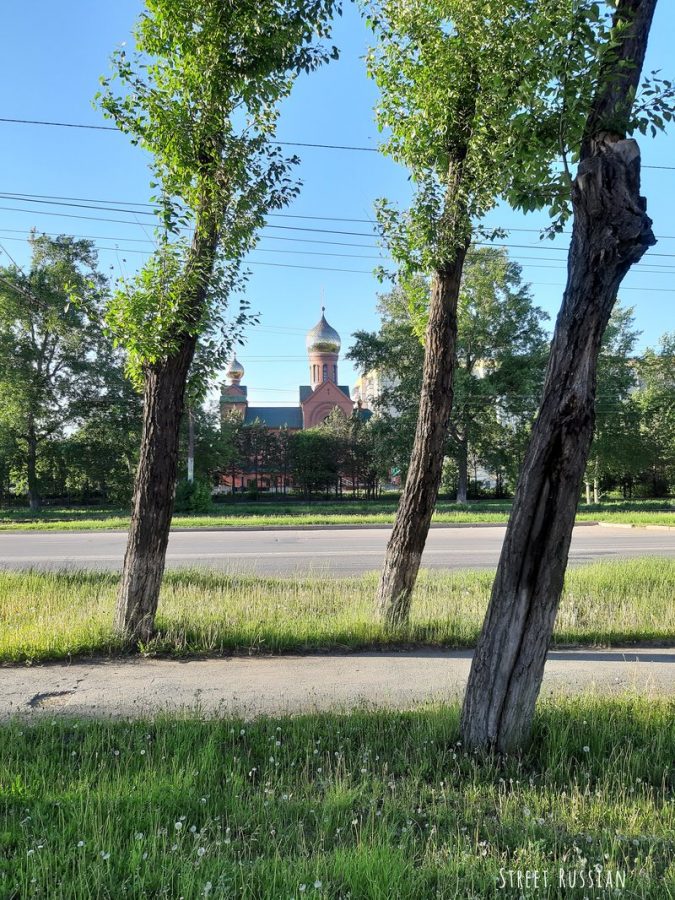 Every big Russian city is divided up into районы (districts) and from the very beginning, my heart was set on exploring Тракторозаводской район, home to Chelyabinsk's tractor factory.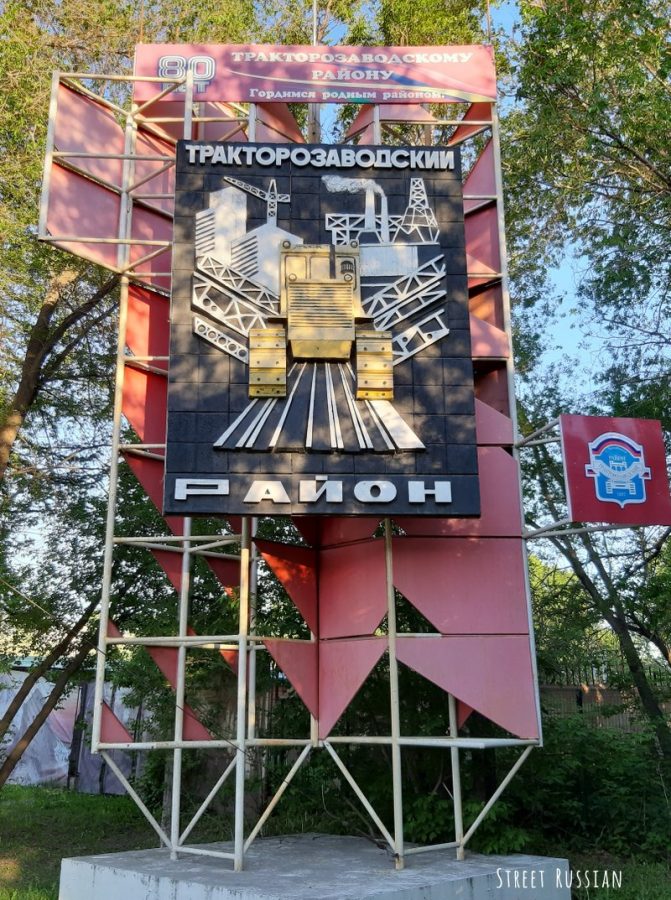 Most people just call the area ЧТЗ, or Челябинский тракторный завод.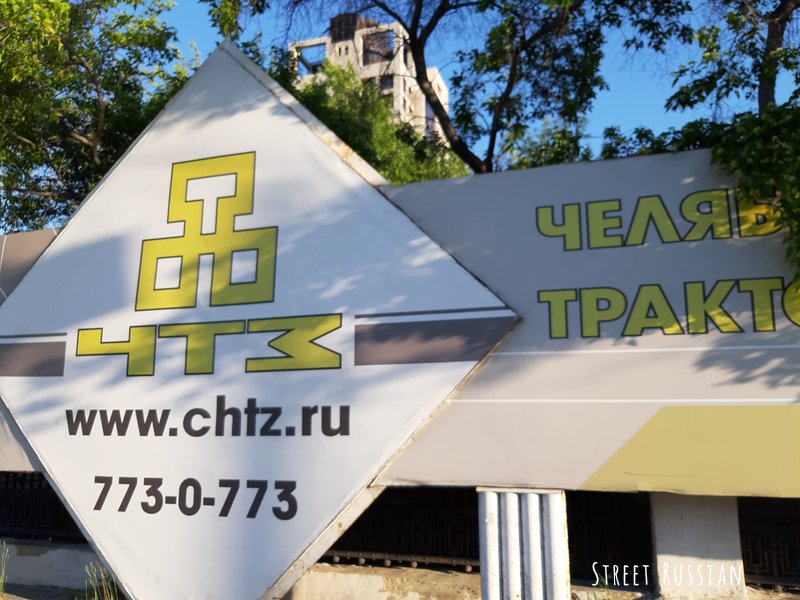 I don't know why this part of town sounded so interesting… would you be curious about a tractor factory? Tripadvisor has several reviews for "The Museum of Labor and Fighting Glory", a ЧТЗ museum in the area, but I really just wanted to walk around and see what was out there.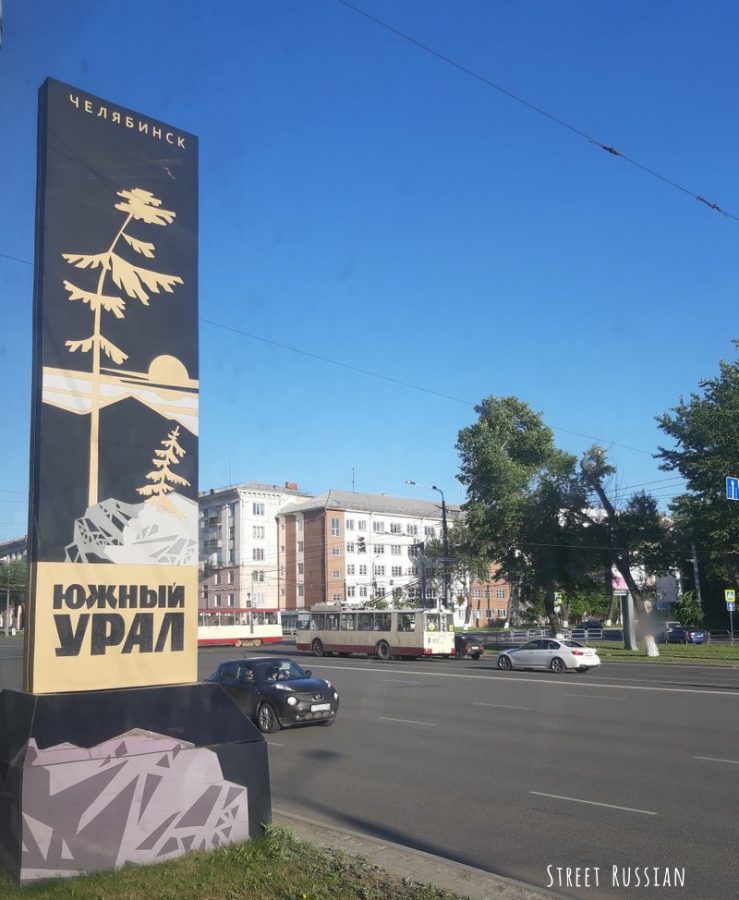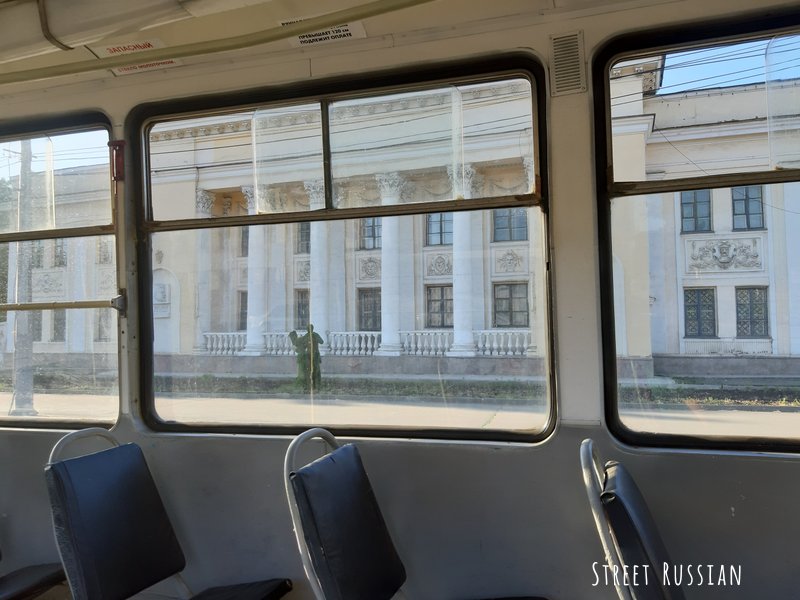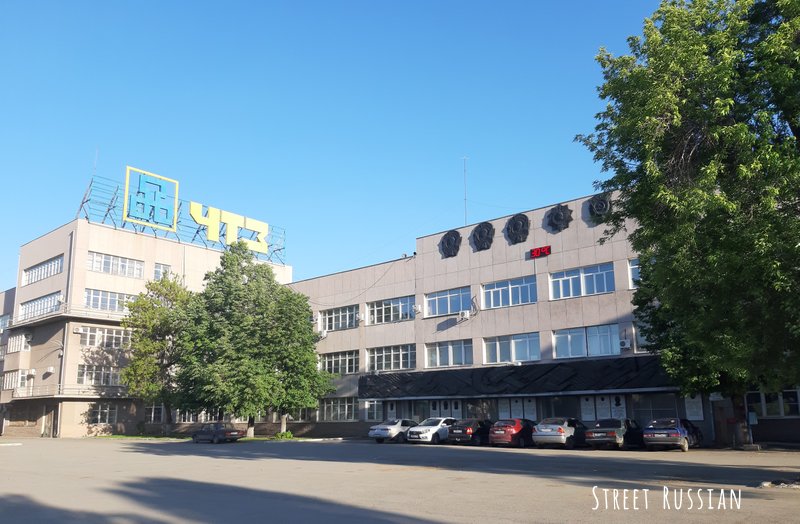 The tractor factory has been in business since 1933. During WWII, output switched from tractors to thousands of tanks, helping give Chelyabinsk its nickname of Танкоград, "Tank City".
Nowadays they're back to producing tractors and bulldozers. The neighborhood around the factory is filled with reminders of the past eighty years.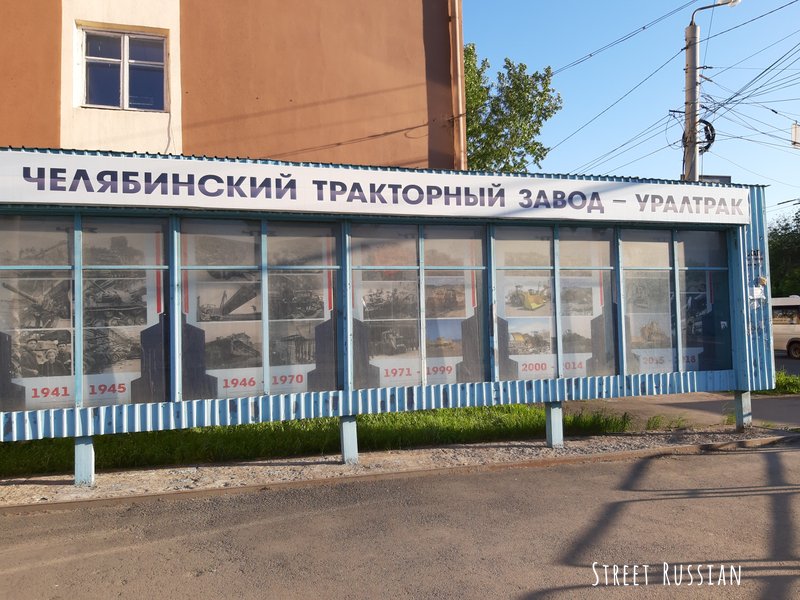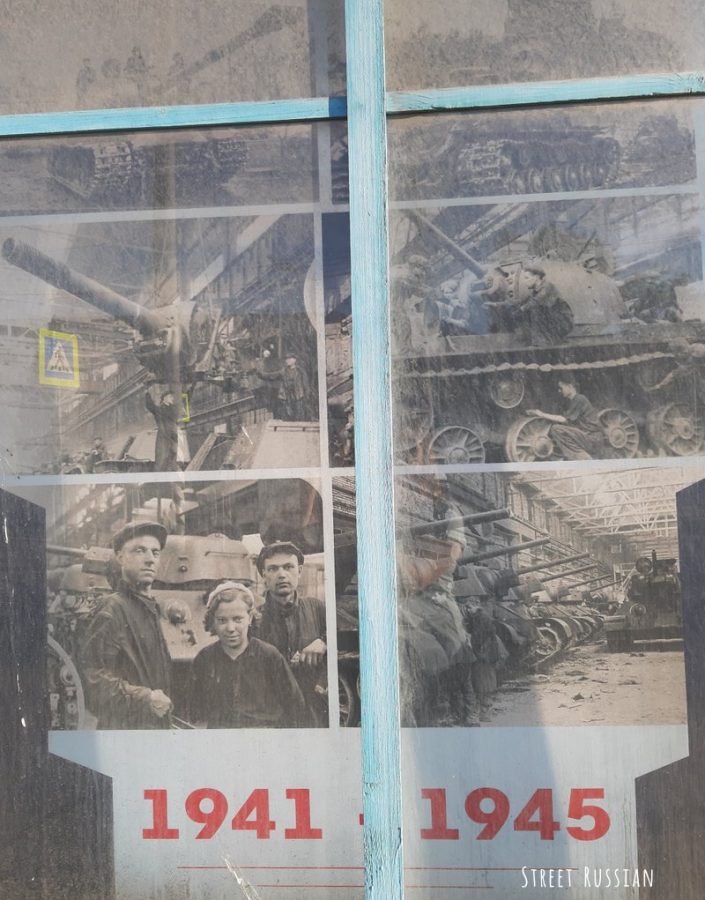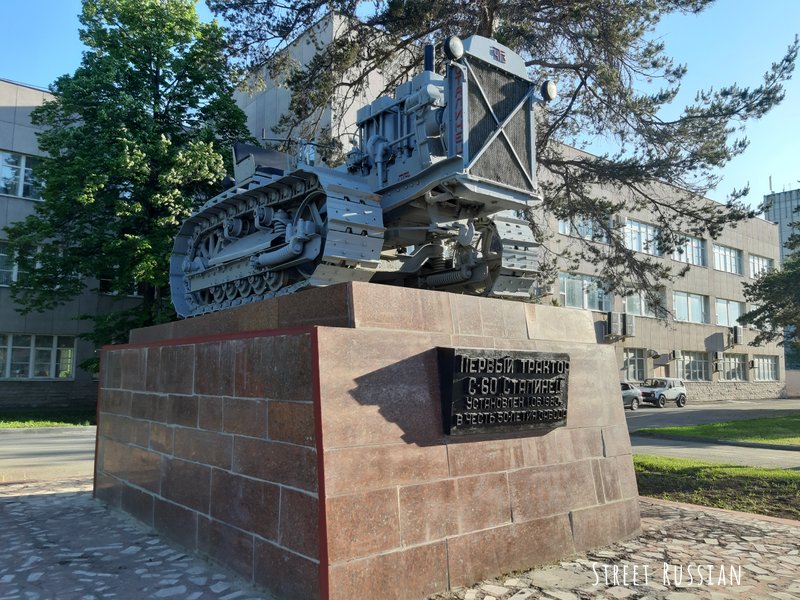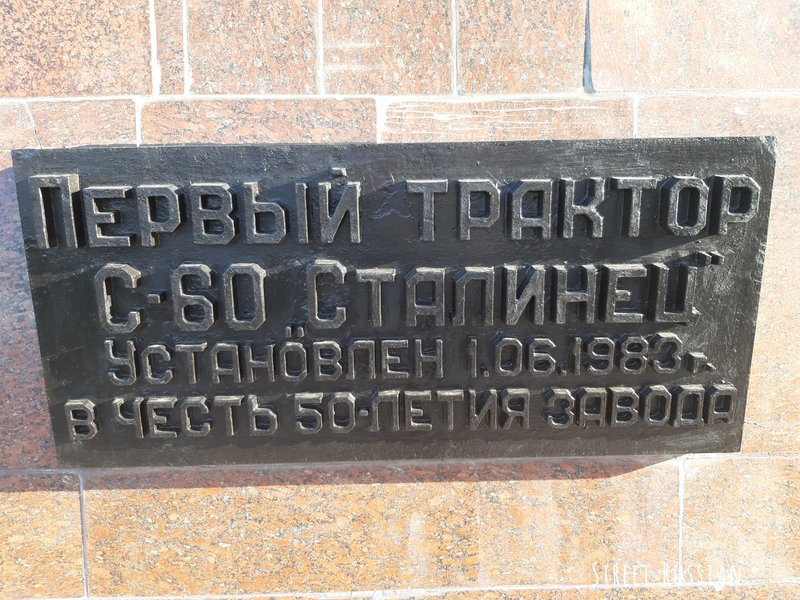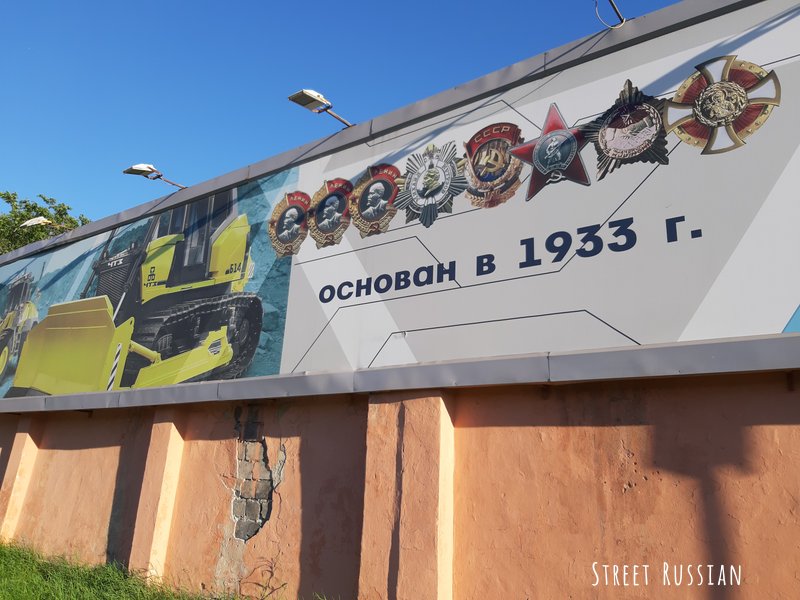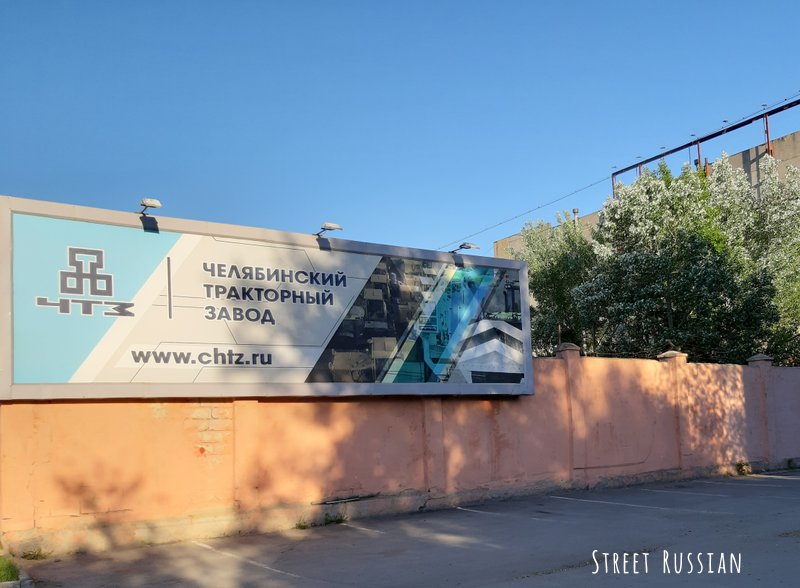 Walking back downtown was more pleasant than everyone said it would be. Based on what my students said, I'd imagined this part of the city to be gritty and industrial but maybe I had it confused with Металлургический район (ЧМЗ), the district with the city's biggest factories and near constant smog. ЧТЗ turned out to be a lovely place to walk in summertime.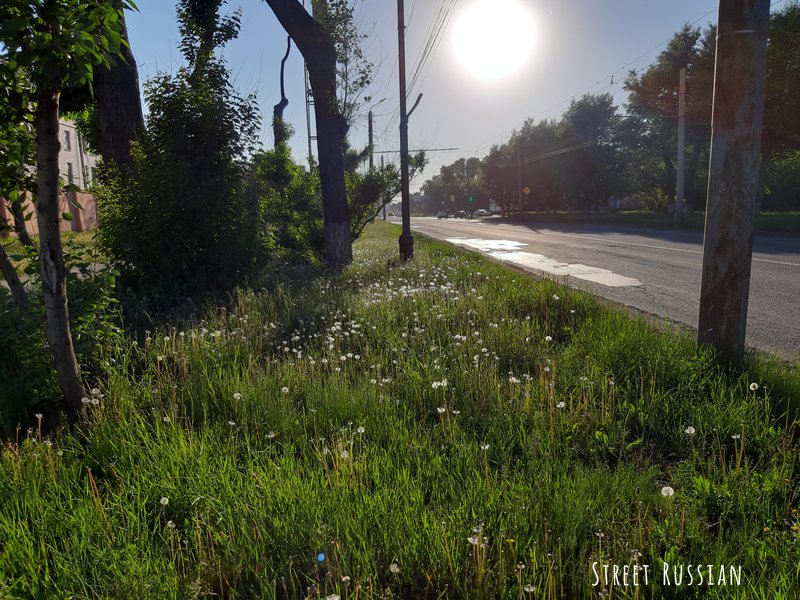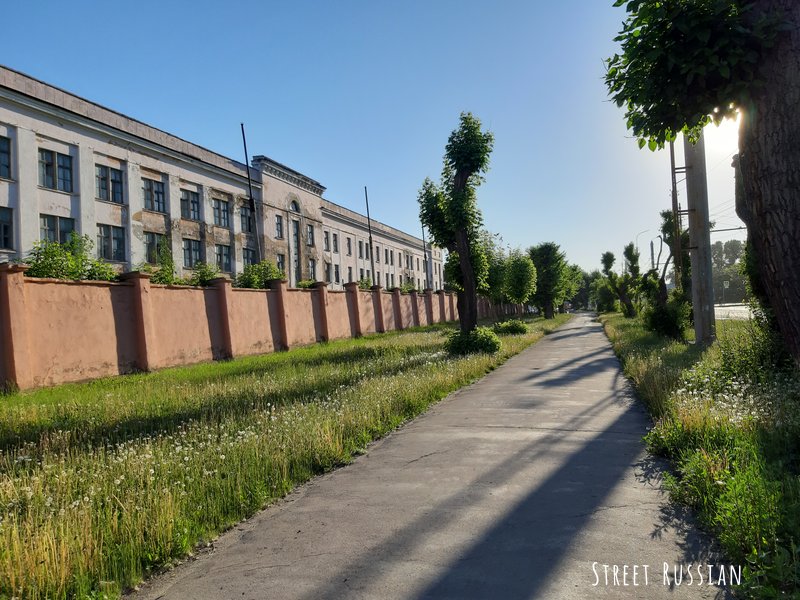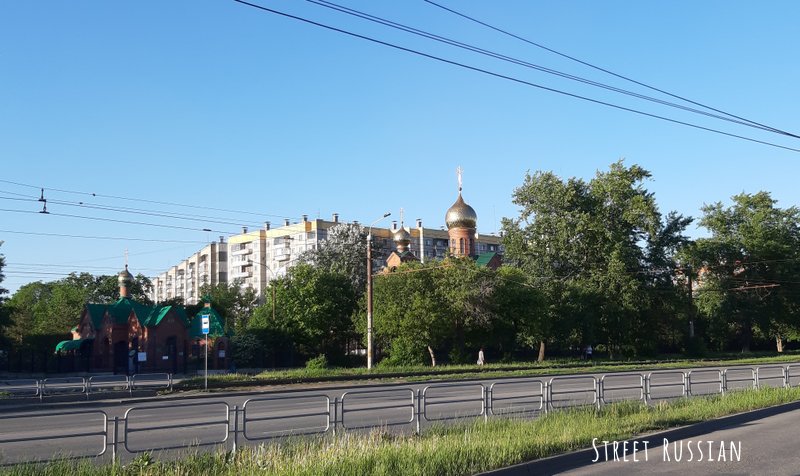 We came across two more interesting spots while walking down Prospekt Lenina.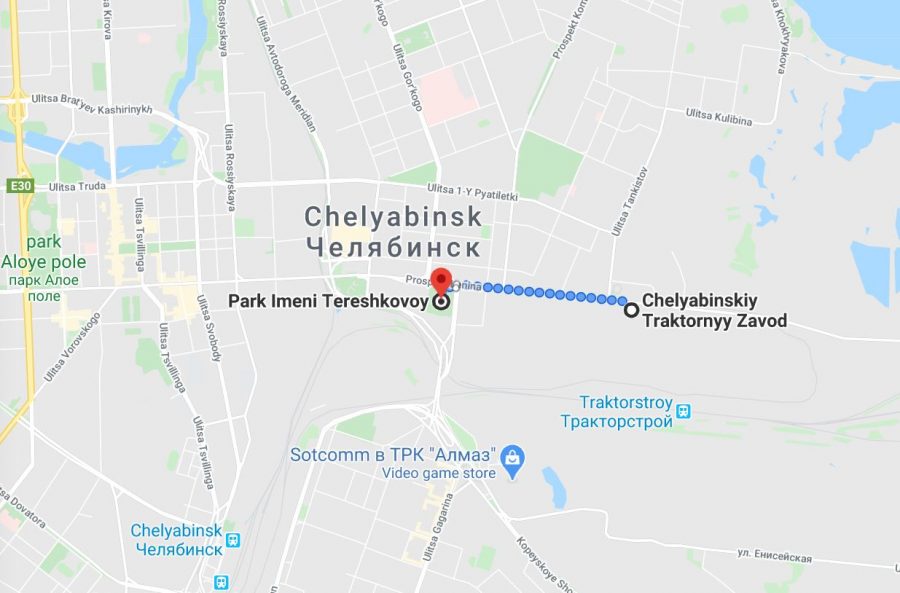 The first was a peaceful park named after Valentina Tereshkova, the first woman in space.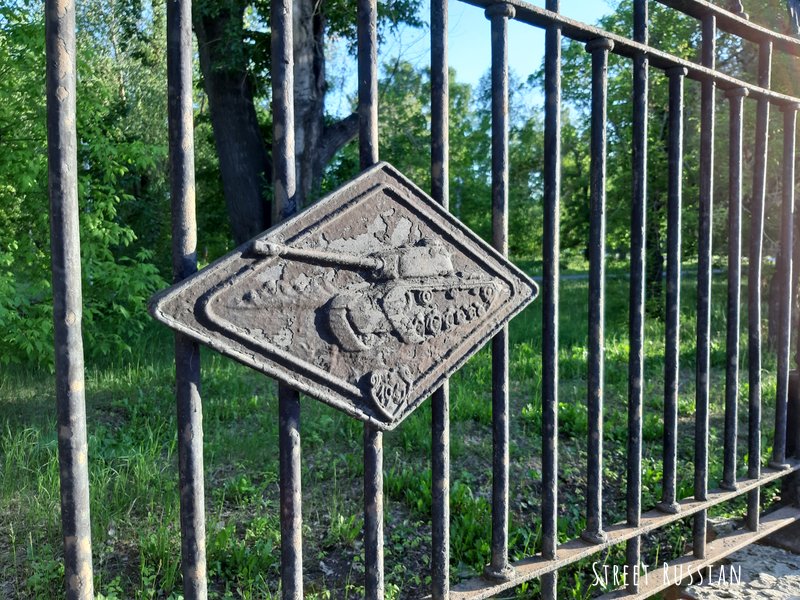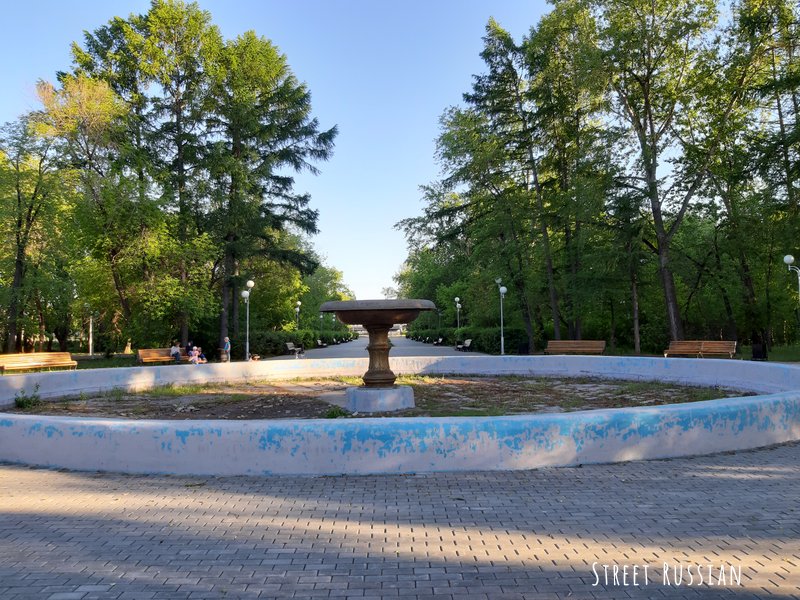 And next to Tereshkova Park was this…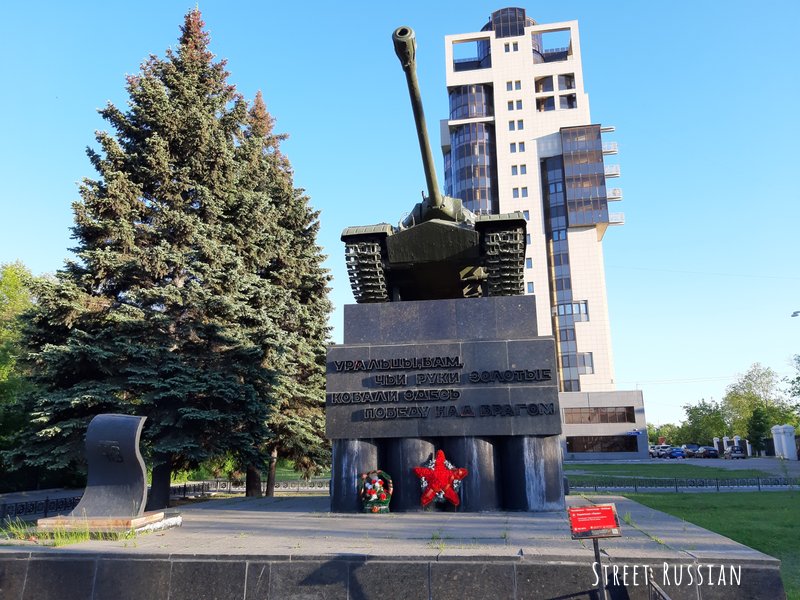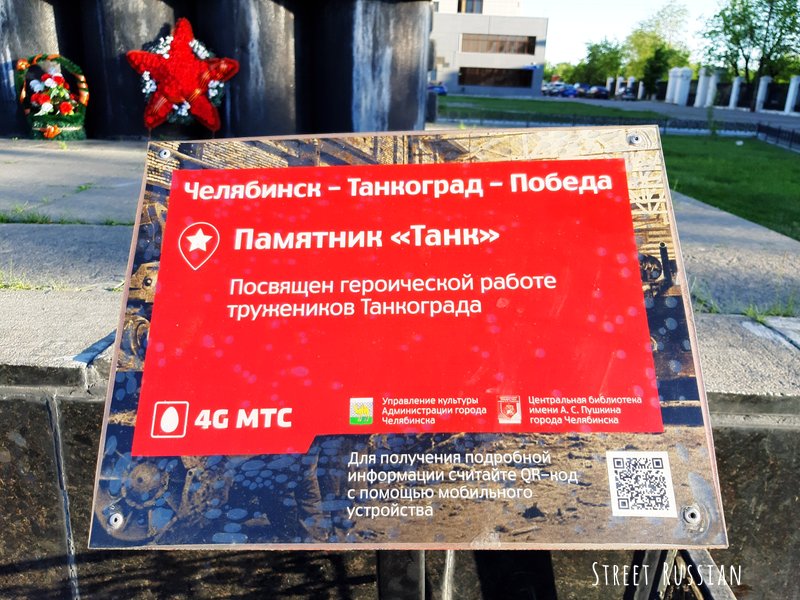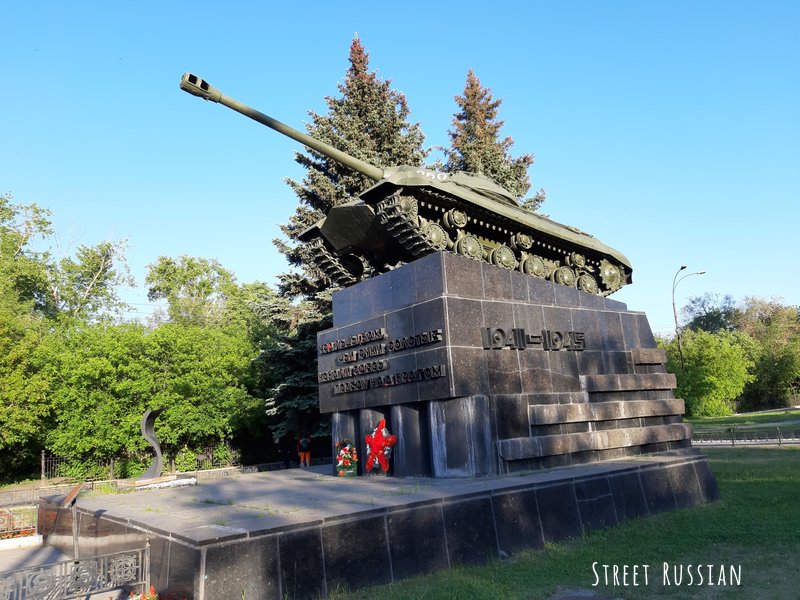 What do you think of Chelyabinsk in the summertime? Would you walk this same route or would you prefer to see a different part of town?

Related material:
Two minutes of the S-60 in action ⇓