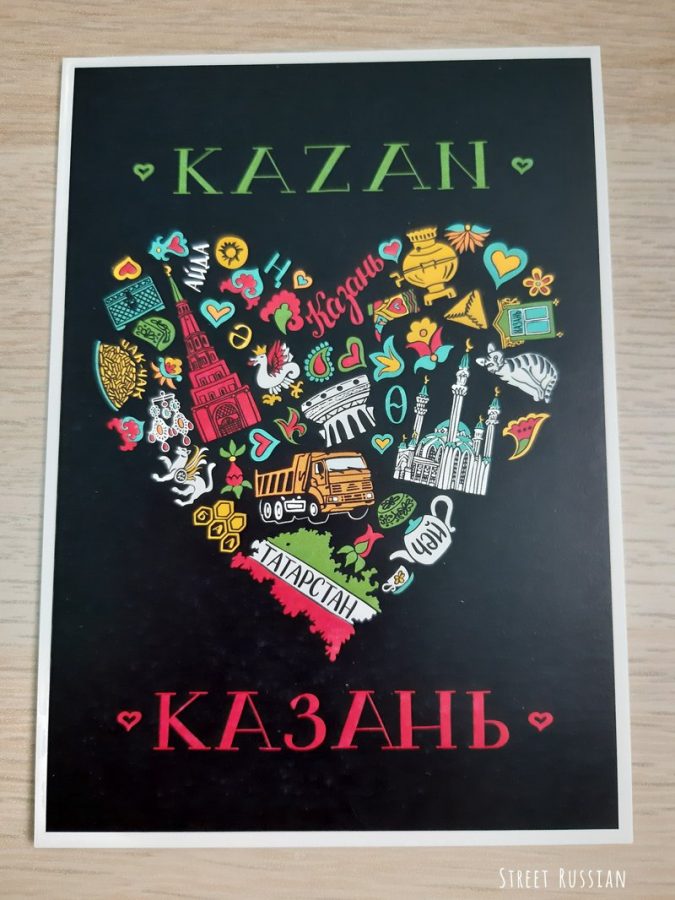 We've been in Kazan for six months now. The more I explore the city, the more I realize how little of it I've seen. The list of places to visit – the чак чак museum, Gorky Park, an igloo bar, more Soviet mosaics, a cat mural – keeps getting longer and longer. More posts coming soon on those places, I hope 🤞 In the meantime, here are 5 cool places to visit in Kazan!


#1. The Best Souvenir Shop
The easiest place to look for souvenirs is Bauman Street, a long pedestrian street full of cafes and gift shops. But the coolest place to look for souvenirs is Айда, just a short walk from Bauman Street.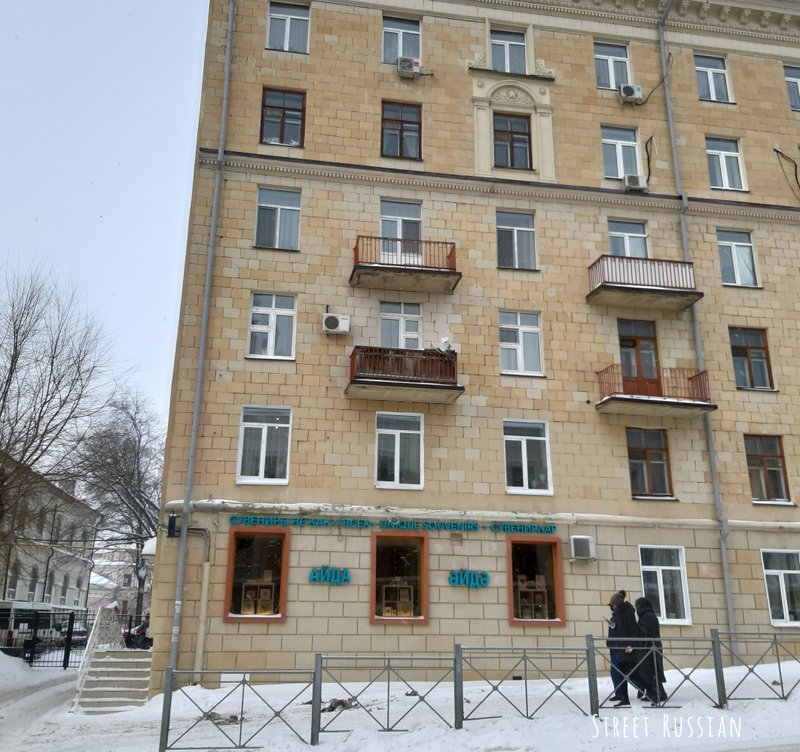 Айда is a small shop with friendly staff and – as all their advertising proudly proclaims – unique. The store was opened in 2019 by a local couple. They've got a little workroom on site where new ideas are designed out and created.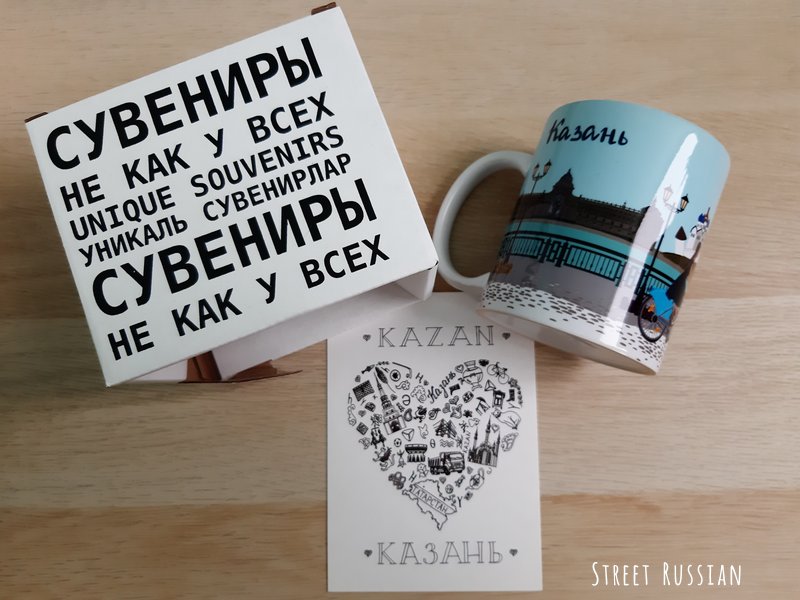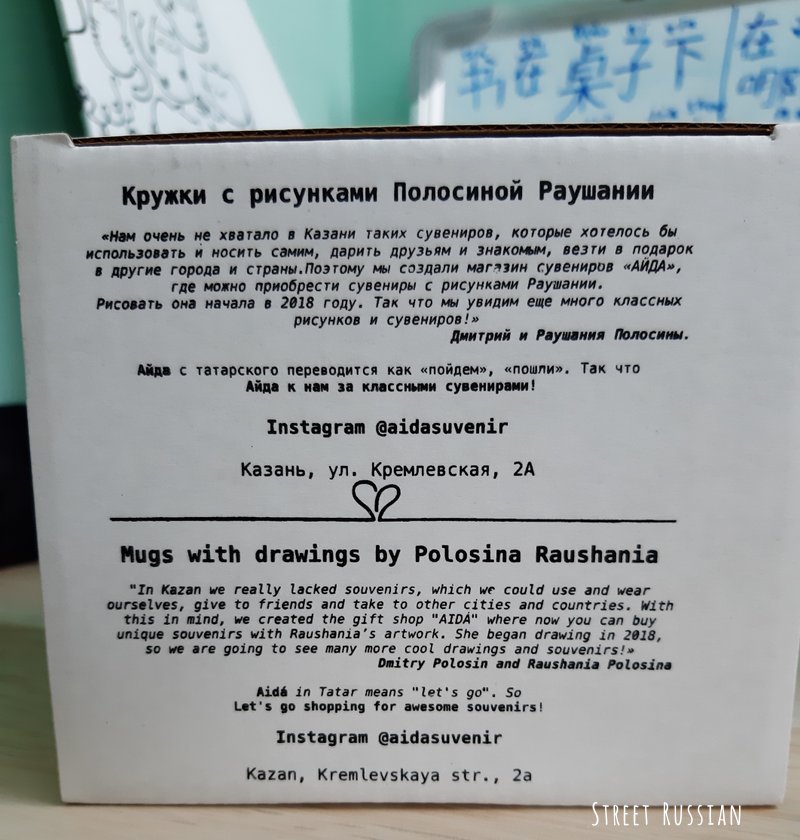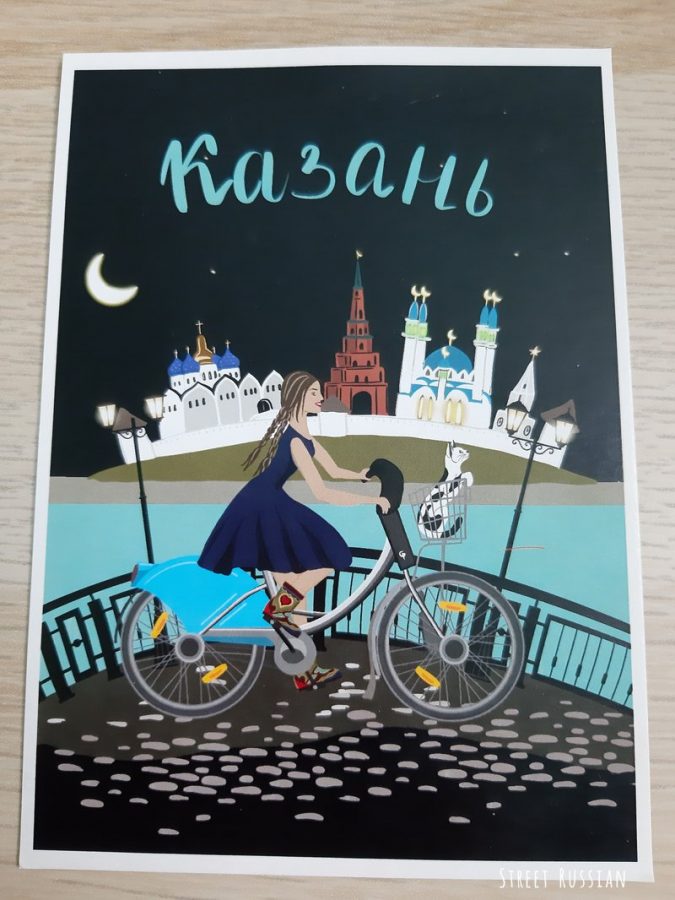 In general, Kazan has no shortage of souvenirs. In comparison, it was tough to find any souvenirs in Chelyabinsk that didn't look straight out of 1978. In Kazan you can find cool, mass-produced, modern souvenirs in any shop on Bauman Street. What I like most about Айда though, is their focus on Tatar language souvenirs. For language learners, they even have a trilingual board game called Эчпочмак. If you come to Kazan and are on the hunt for something neat to take back home or give as a gift, I recommend visiting this little shop!


#2. Chinese Hot Pot in Kazan
A good word to know in Russian: хо-го (hot pot). Kazan has lots of Chinese restaurants—I hope we'll eventually get to every Chinese restaurant here!— and this хо-го café was our very first stop.
It was a fun and tasty visit. Although there was a small area with tables and chairs, the waiter said the menu was more for Chinese locals and he pointed us in the direction of the хо-го.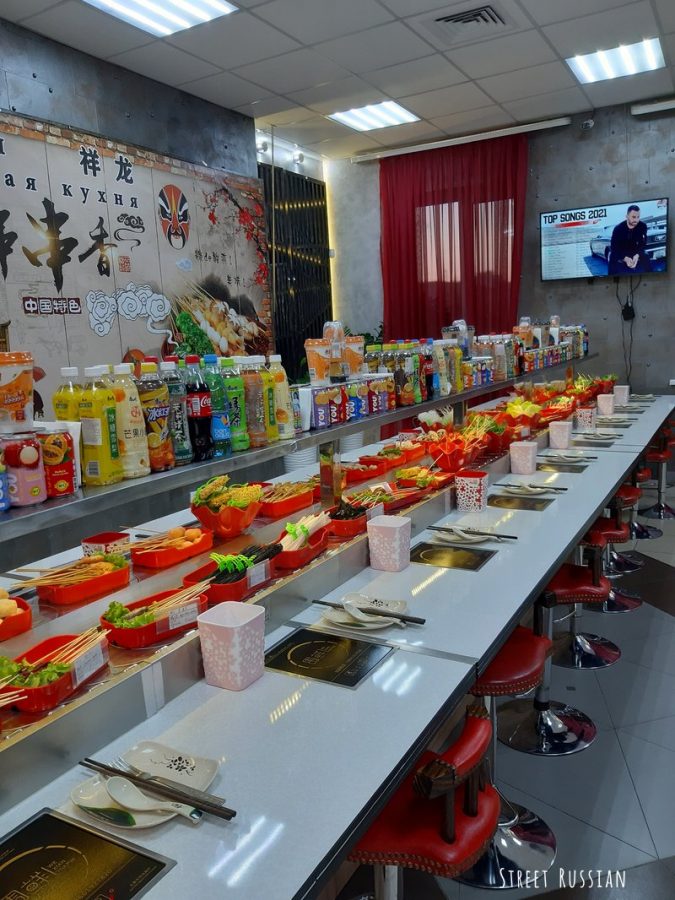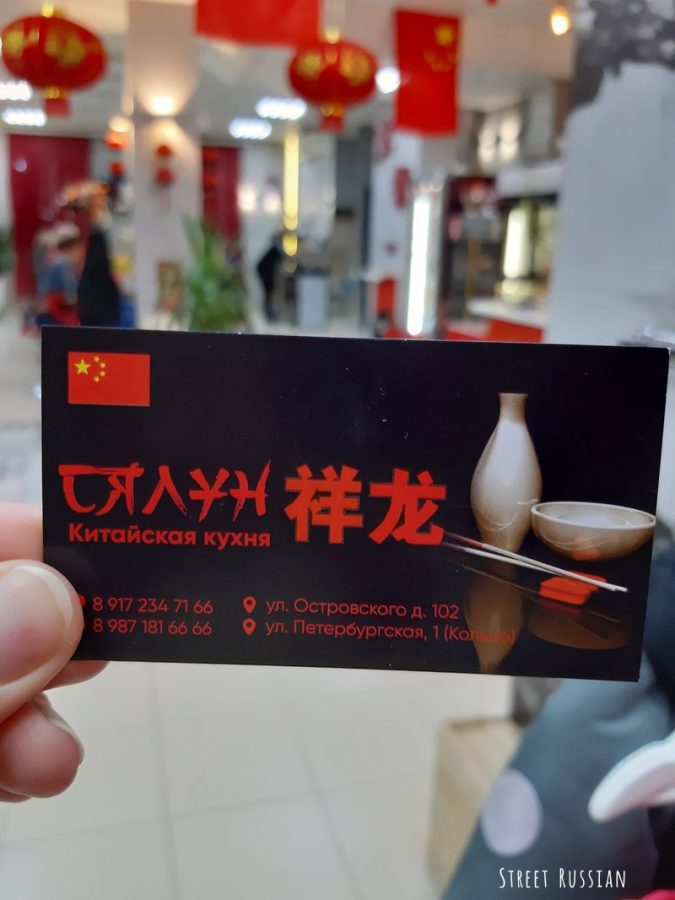 I really enjoyed the hot pot options here! All the food passes by you on a conveyer so it's easy to grab whatever you'd like to try in your personal mini hot pot. You're charged at the end of your meal based on how many empty sticks you've accumulated. There are also lots of interesting snacks for sale by the cash register.


#3. The Метеор
The Метеор was a riverboat made back in the USSR. This one is on display at ул. Несмелова 7, in front of the Казанский Речной Техникум.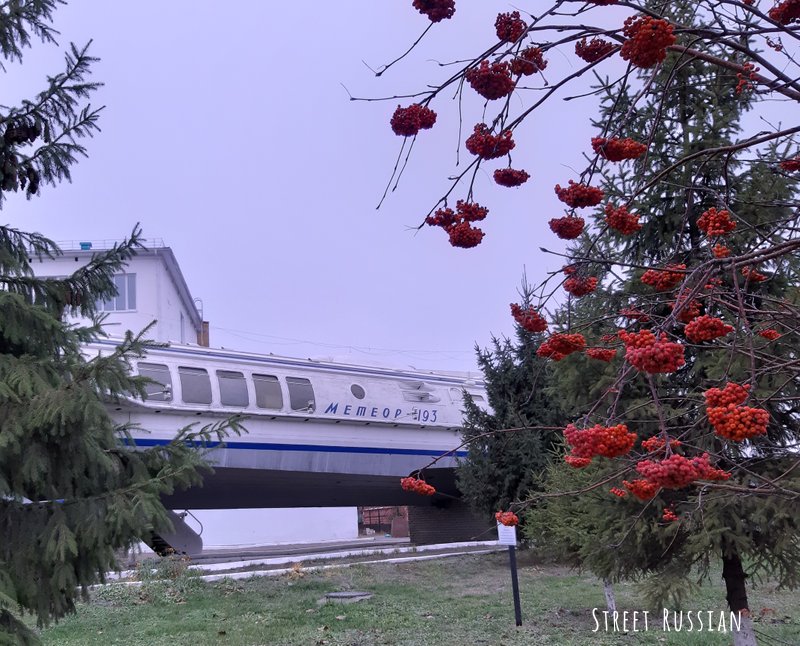 To be fair, there's not much to see here. Because it's behind gates, I'm not sure if you can actually get inside the campus as a regular person. On the other hand, it's free to look and I think it's impressive to see one of these hydrofoil boats on display.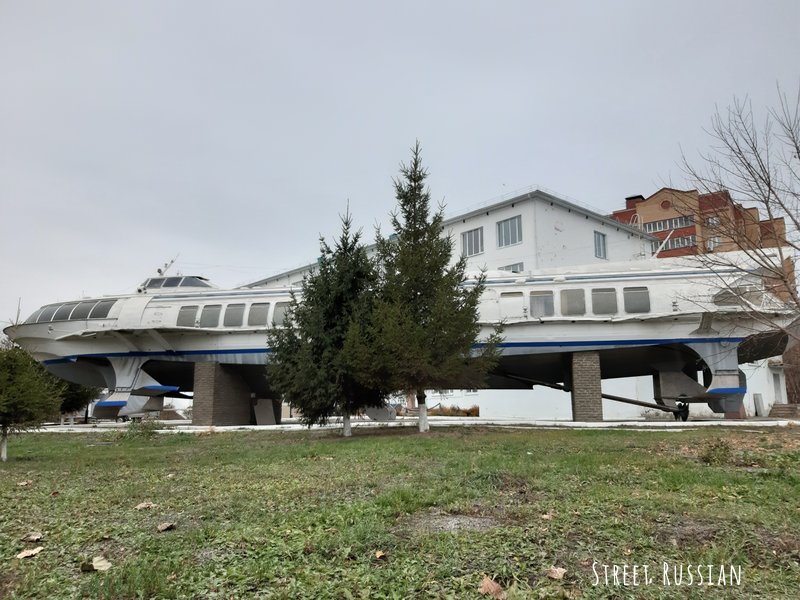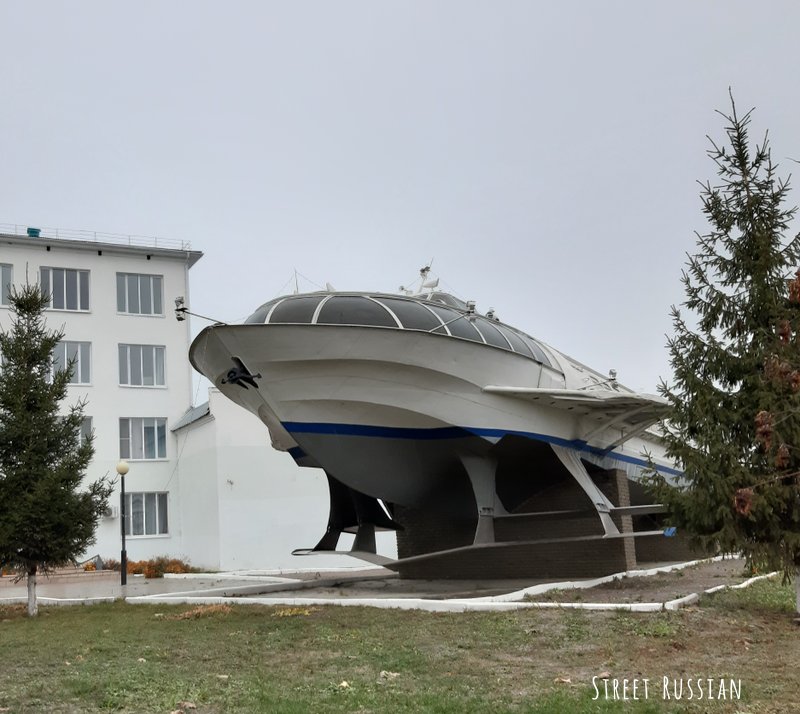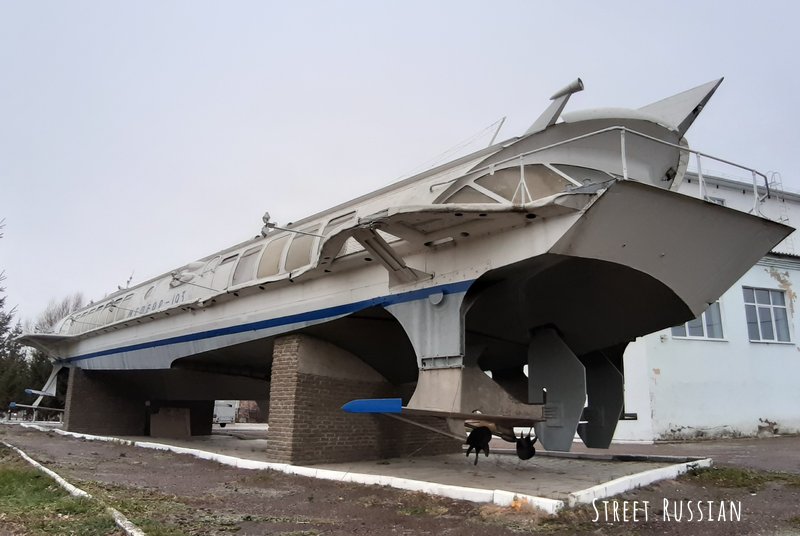 #4. Аметьево Metro Station
Ametyevo gets an honorable mention here as the city's only above-ground metro station. It's always nice to see extra sunshine during winter. 🙂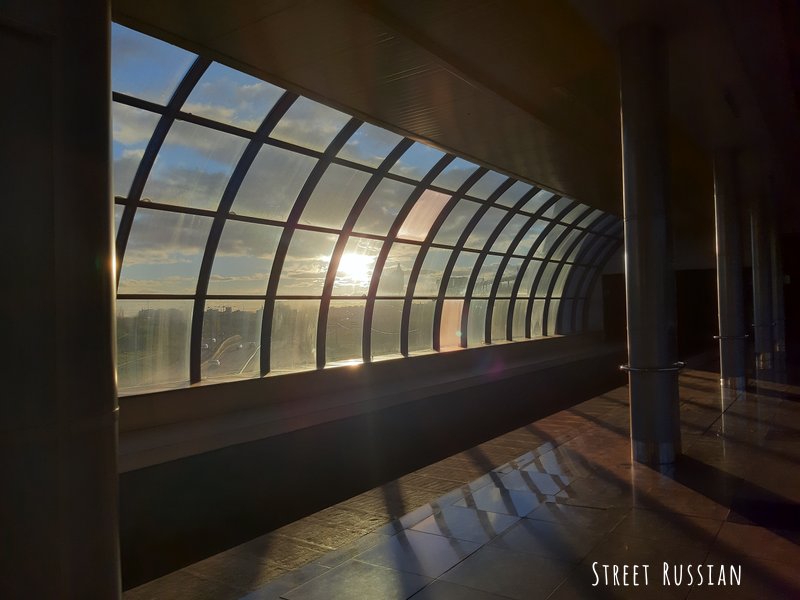 #5. Kazan's Most Beautiful Шоппинг Молл
There are several massive malls in Kazan. The most exciting one is probably Mega, a gigantic complex that includes an entire IKEA (as described here) and a food court with over 30 cafes. It's fun to wander around in Mega, but there's nothing beautiful to see there. If you're looking for something more photogenic, I suggest a trip across town to the Kazan Mall.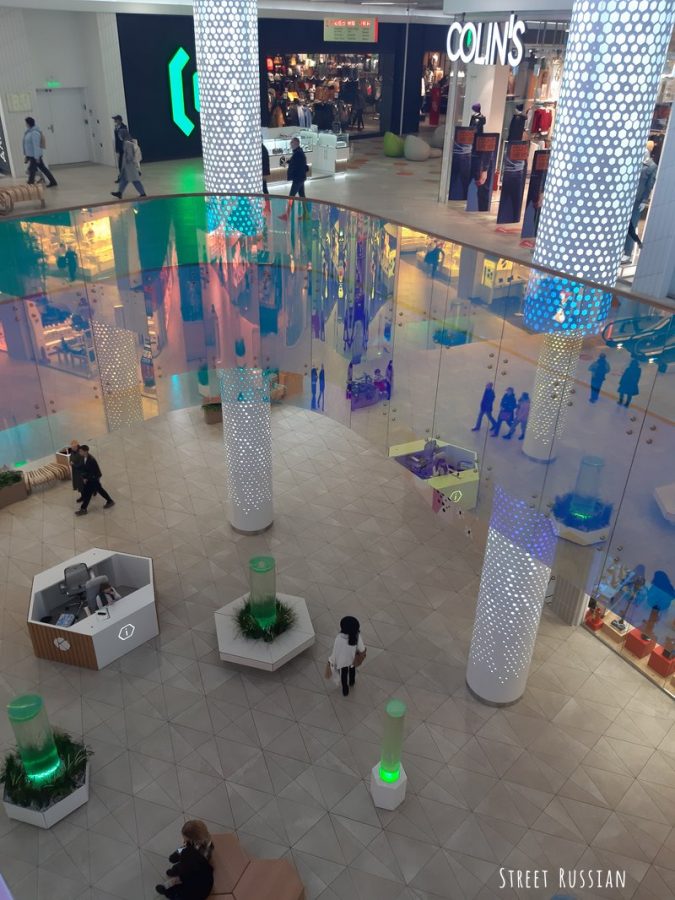 The Kazan Mall isn't quite as grand in scope as Mega, but it definitely wins the design award. Kazan Mall is filled with lights and curved architecture. And even though it's close to the city center / Millenium Park / Lake Kaban, it's often rather empty so you don't have to fight through any crowds to get around.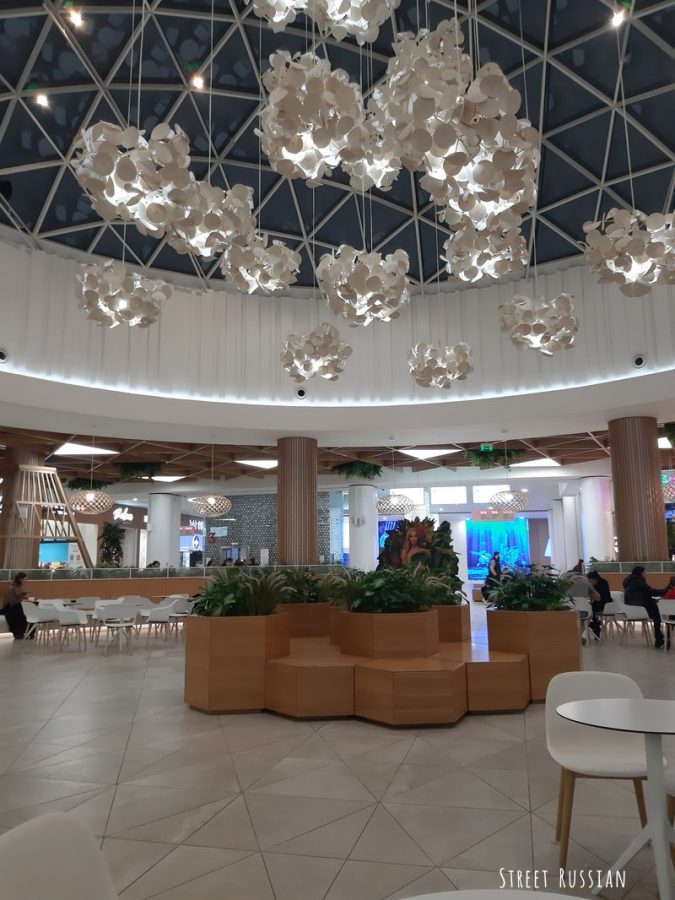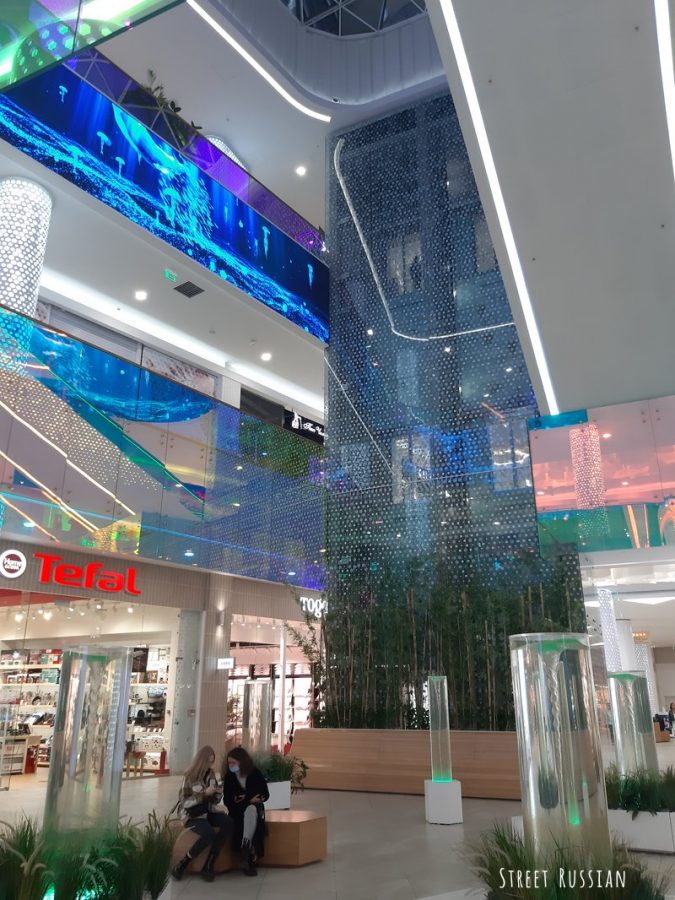 Do you have any recommendations for exploring Kazan? Which of these five places would you visit first?