Привет из Казани! Hello from Kazan!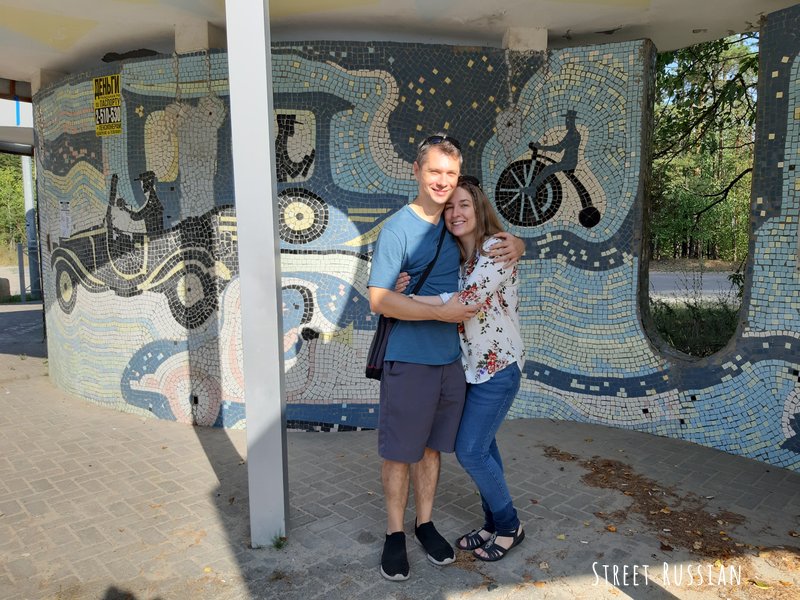 We moved here two weeks ago so that my husband could study for his master's degree at nearby Innopolis University. It's a two-year program, meaning we'll be here for a while and have time to slowly explore the area. 🙂 And moving in Russia with a cat is something we're not eager to repeat anytime soon… although Denis did most of the work, riding shotgun in a грузовик (cargo truck) with one very angry small gray cat. I'm trying to convince Denis to write a short post about the 16-hour drive from Chelyabinsk to Kazan… we'll see.
Kazan has overwhelmed me. Although the population here is supposedly the same as in Chelyabinsk, Kazan feels so much bigger. Take a look at Kirova street (Chelyabinsk's fancy pedestrian street) vs a pedestrian street in downtown Kazan: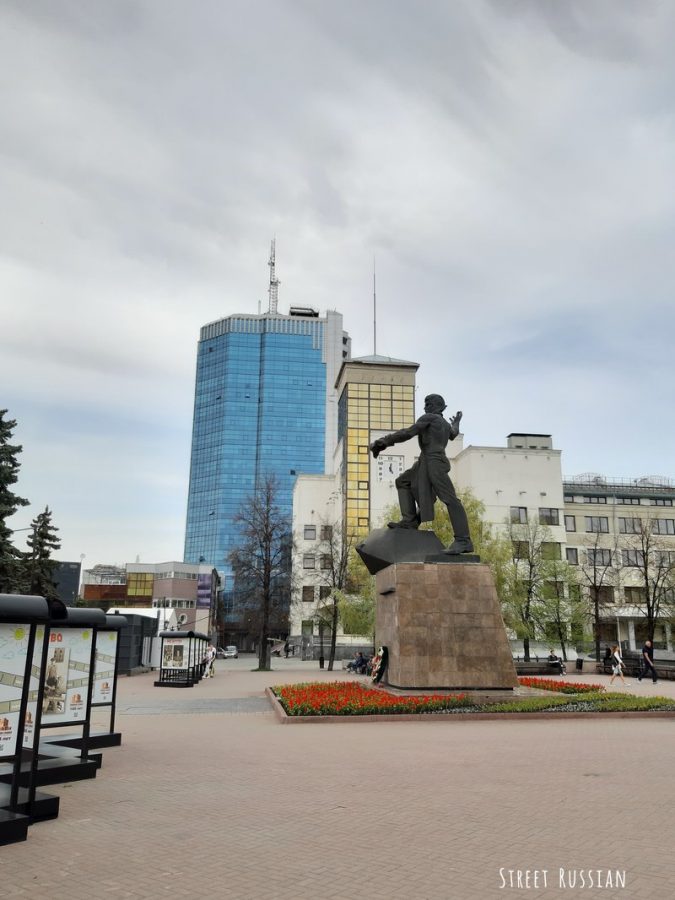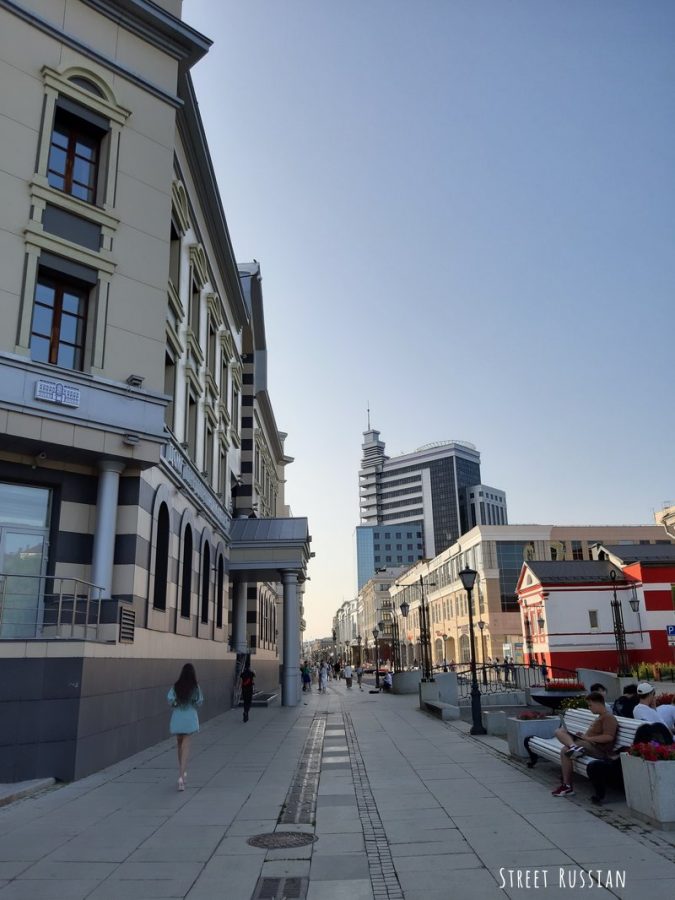 We have been here before as tourists on extremely brief (one day or less) trips. I'm already starting to understand that tourist Kazan is quite different from regular life Kazan. But the fact that there's even a tourist version is again a big difference from Chelyabinsk. Here are my first impressions after 2 weeks in Kazan:
Instagram is everywhere: lots of stores here use an Instagram icon + username on their signs. People put their instagram usernames on their cars.
Illumination: the number of light bulbs here is staggering. 🤯 Especially in the city center. I feel like based on light output, the riverbank alone can probably be seen from space, haha.
Street art: maybe this isn't fair, since I've seen very little of Kazan so far, but Chelyabinsk definitely seems to have a stronger street art game than Kazan does. In fact, here's a new mural that just appeared in Chelyabinsk.
Being approached by strangers: the first day I was here, I was approached by 3 people while walking to the grocery store. One asked for directions. The next asked for money. The third – and this is going to sound strange but it didn't feel like a strange conversation – asked me if I could help him find a wife. A totally normal guy, about 45-50?, came up to me on the street and explained that not being married was one of his regrets in life. As a younger man, his parents had advised him to find a wife but he hadn't listened. Now they are gone and he's looking for someone to share his life with. He works at a factory and is completely материально обеспечен (financially secure)… and if I weren't single, maybe I knew a woman who was? Perhaps part of the reason this conversation didn't seem too weird was because we'd just fought the battle of finding an apartment to rent here in Kazan, and I completely understand why a person might ask strangers for help out of desperation. 😆
The сурикат: I saw a meerkat being walked on a leash down Bauman Street! He wasn't part of the usual street busking that happens there. It looked like his owners were just taking him out for a walk.


A few more observations:



Kazan Metro
Very very excited to be in a city with a metro, hooray!!!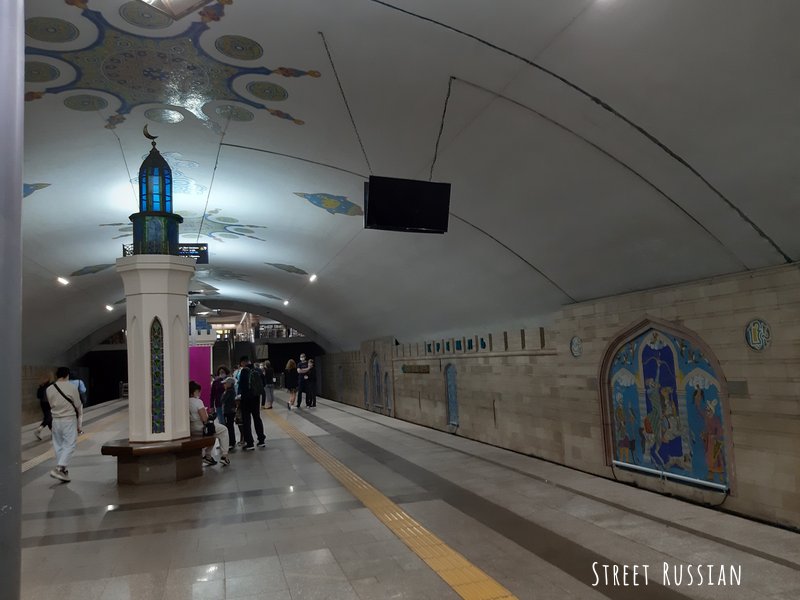 There are just 11 stations so it shouldn't take too long to build up confidence in getting around town.


The Heat
It has been hot.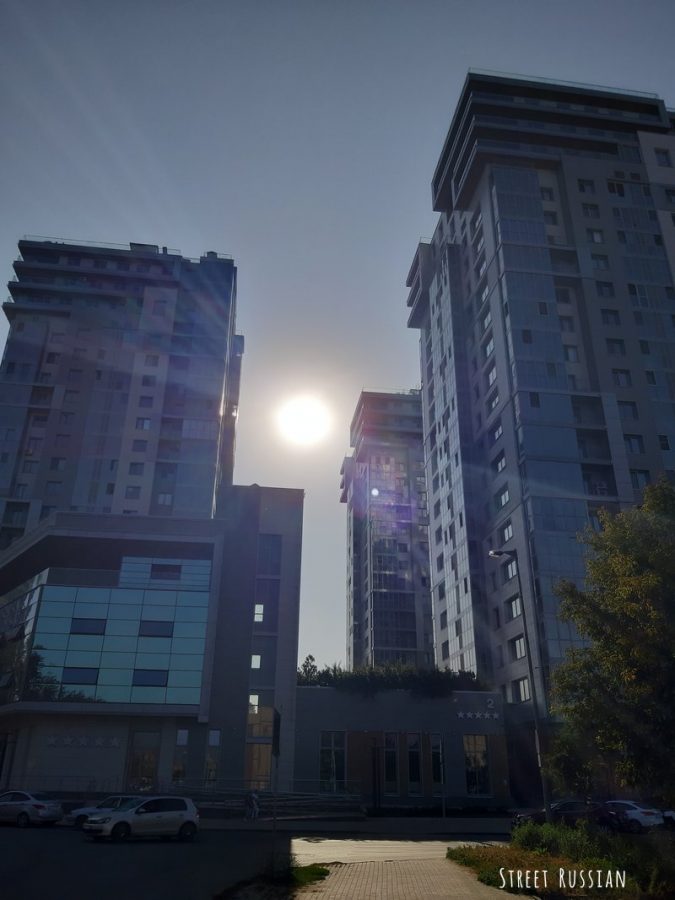 We just had 3 long days of 36-37C (96F – 98F). Everywhere I walked, I got dripped on by noisy air conditioners. Just like in Chelyabinsk, people are quick to say "но это аномальная жара" but I'm getting more and more skeptical. One of my Instagram friends here told me this is not the first time the temps reached 37C this summer. My husband already said, "That's it! Next summer we're definitely getting an air conditioner!" He also said this last summer 😉 But he has a good point. Anything I forget to put in the fridge – chocolate, face cream, etc – spoils because it gets so hot inside the apartment.




The Volga
Speaking of heat, here's a way to cool off: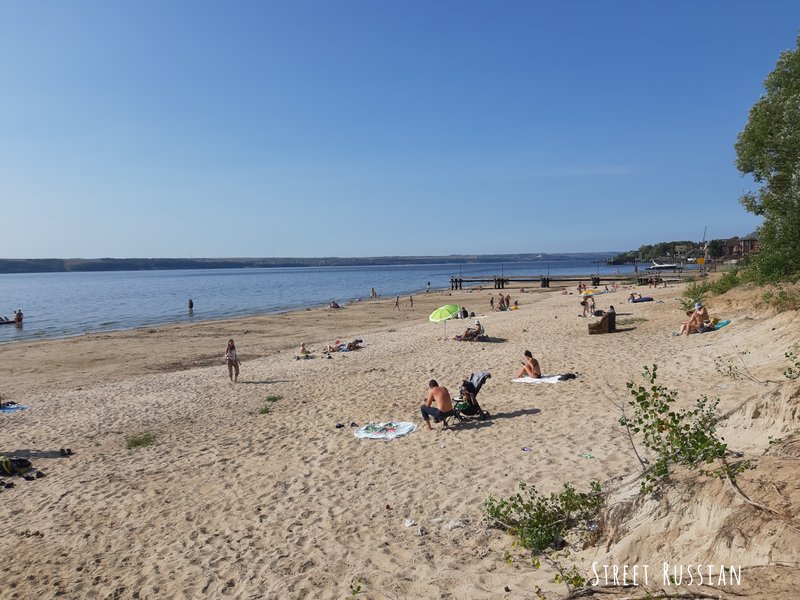 This is a "beach" (riverbank) south of the city.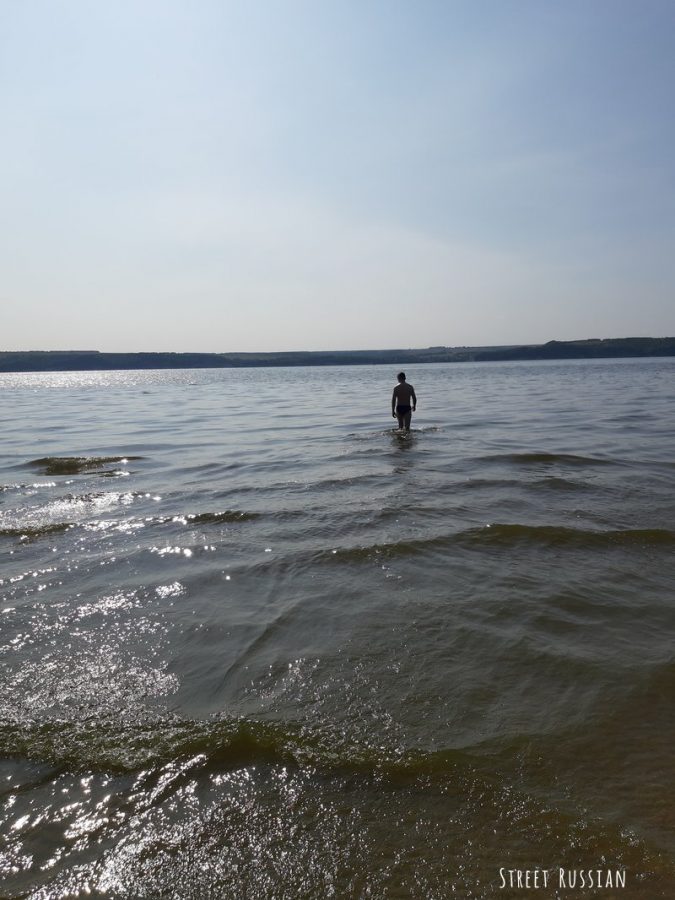 Denis going for a swim. 🙂


Fresh veggies
I spotted kale once in Chelyabinsk. It was very sad kale that had clearly lived a difficult life. In Kazan, kale is easy to find and quite appealing!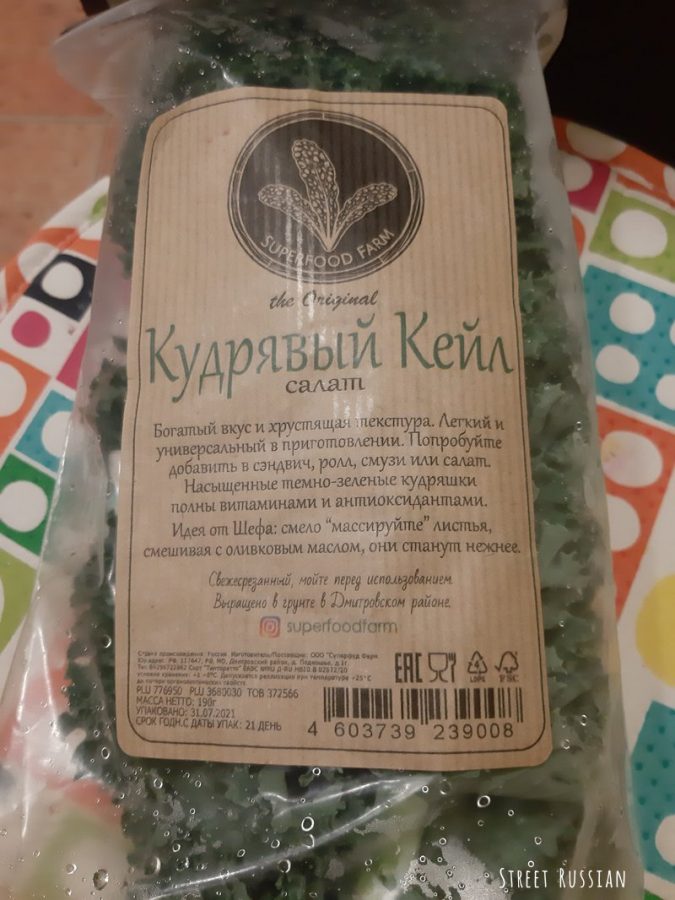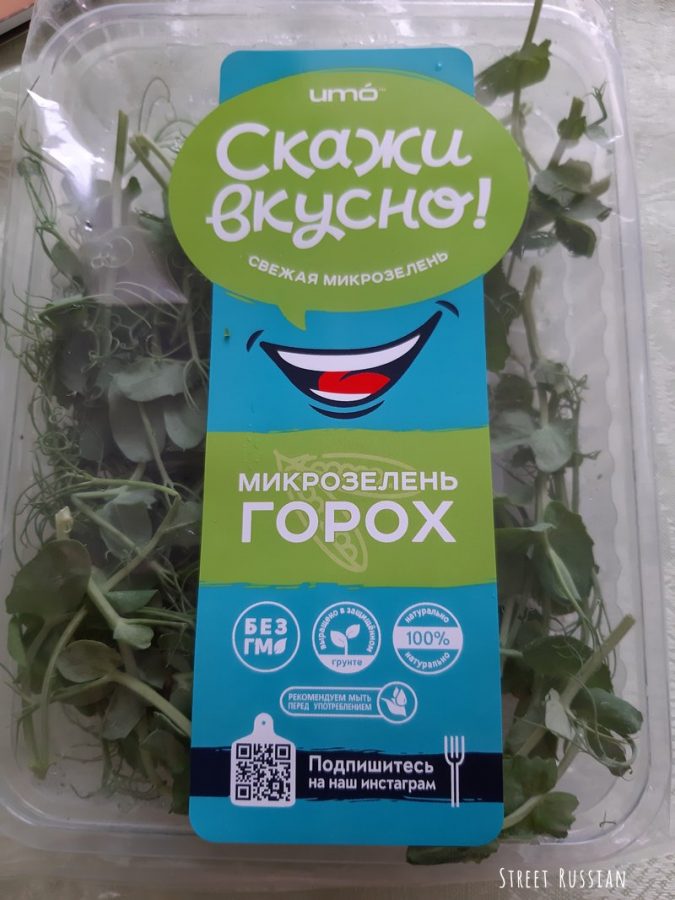 Same for these pea sprouts, although they were slowly becoming more common in Chelyabinsk.


Kazan's IKEA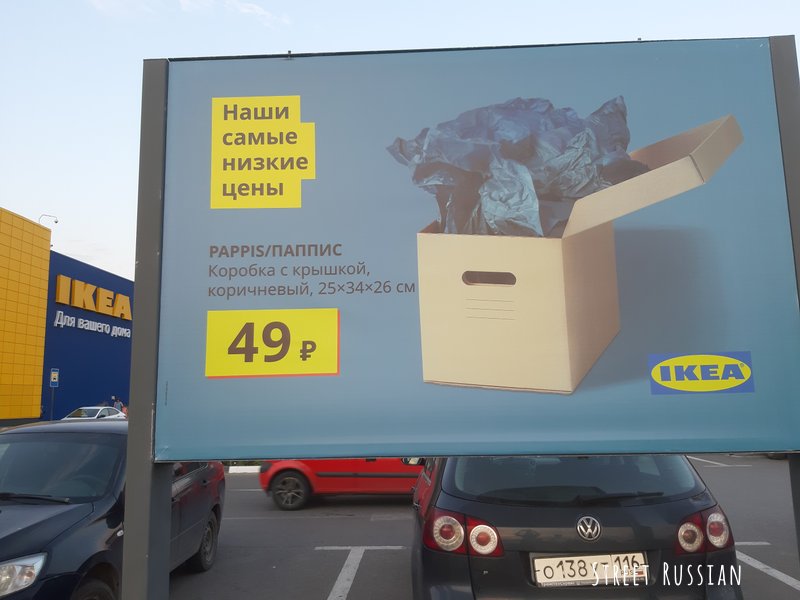 IKEA was a mythical place in Chelyabinsk lore. Everyone knew someone who had actually been there, but the closest location was up in Yekaterinburg. That's a 3-hour drive north. Small local stores would show up in search results as "IKEA"… this just meant they would deliver furniture from the Yekaterinburg IKEA. Furniture shopping in Chelyabinsk involved going to furniture shopping malls and hoping to find something good. I always found these places a little weird. They were huge and silent, filled with dozens of shops that either built things to order or required you assemble the item yourself.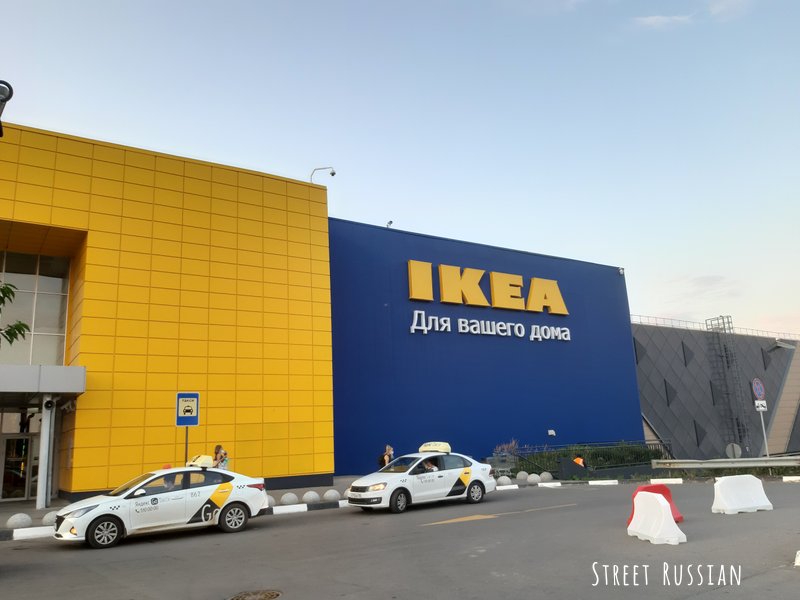 Kazan's IKEA is inside a gigantic shopping mall named МЕГА. The mall has all kinds of shops that I hadn't seen in years, like The Body Shop and Lush. As for IKEA itself, that's pretty much a universal experience, right? The only thing that changes is the language and currency.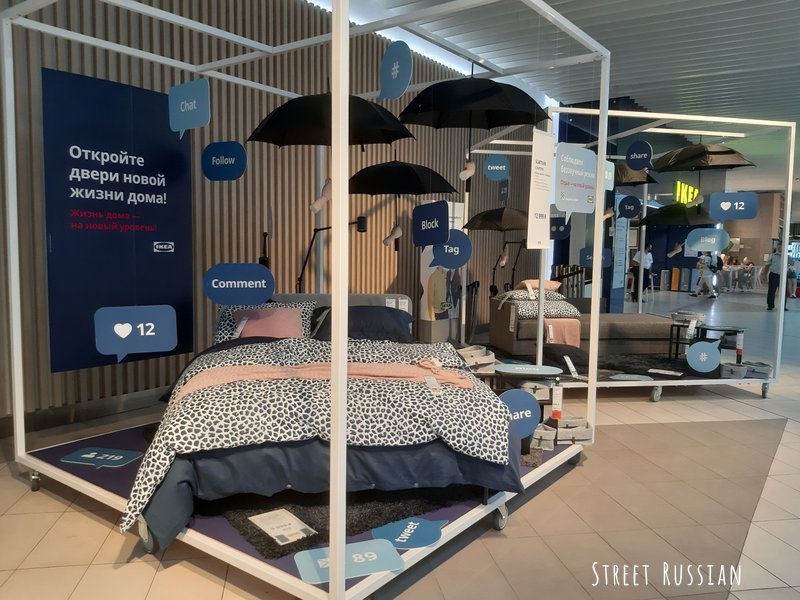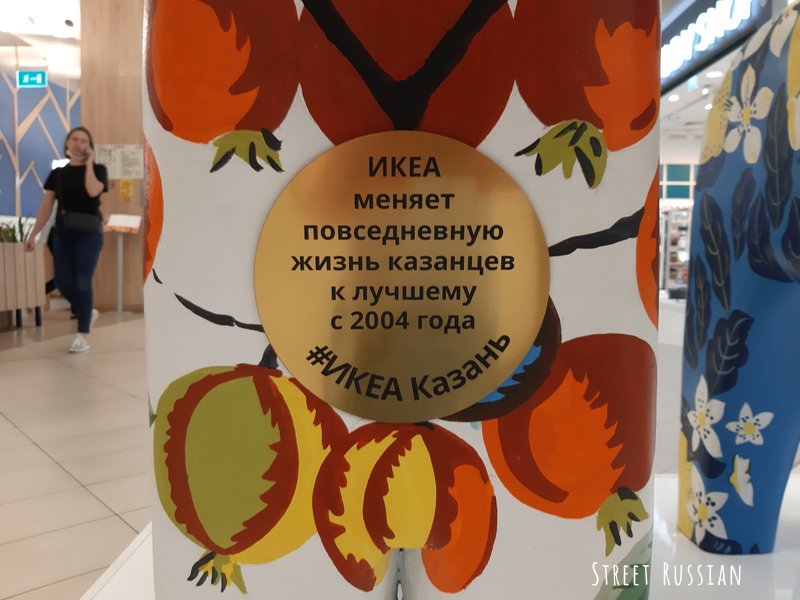 The only thing different about this particular IKEA is that is seemed much larger than the IKEA in Portland, Oregon… which I had thought was big!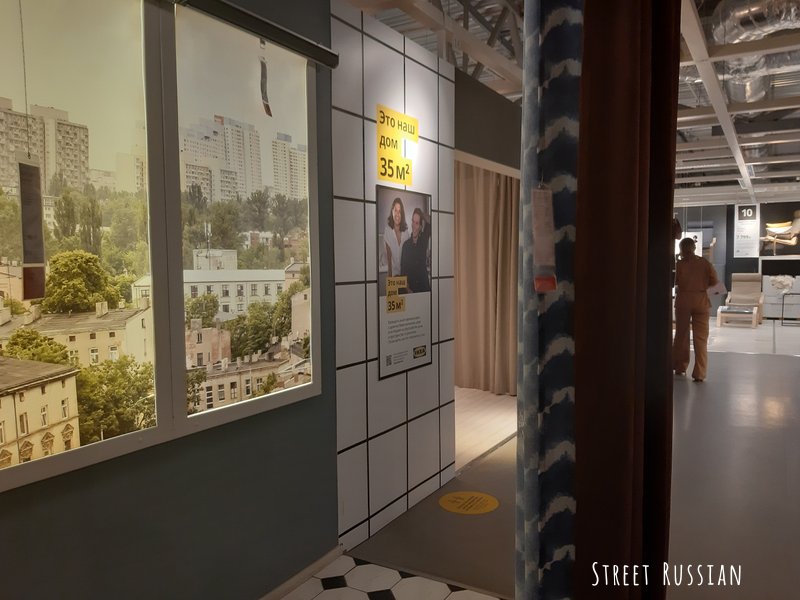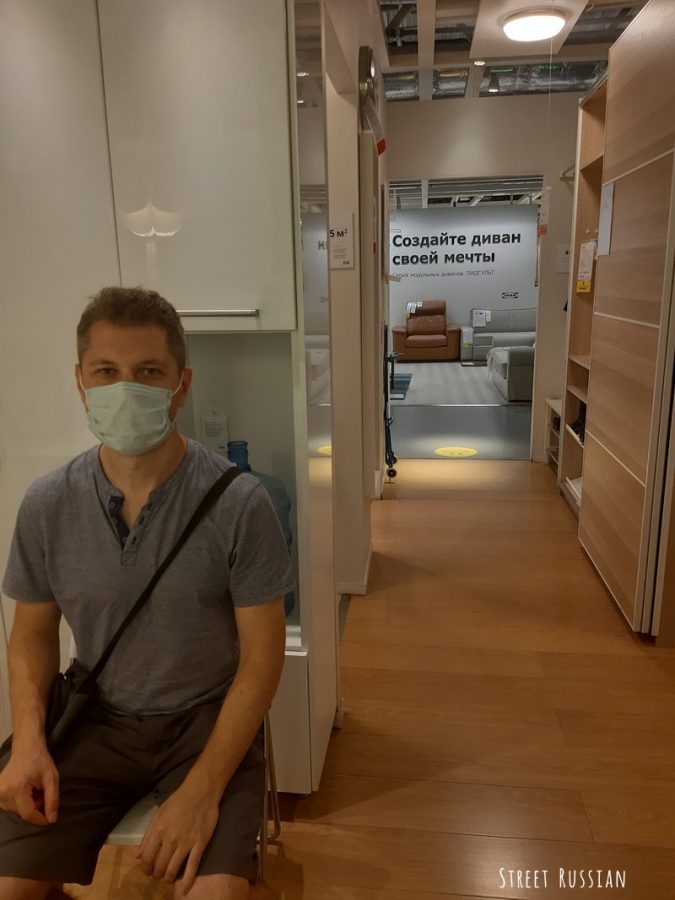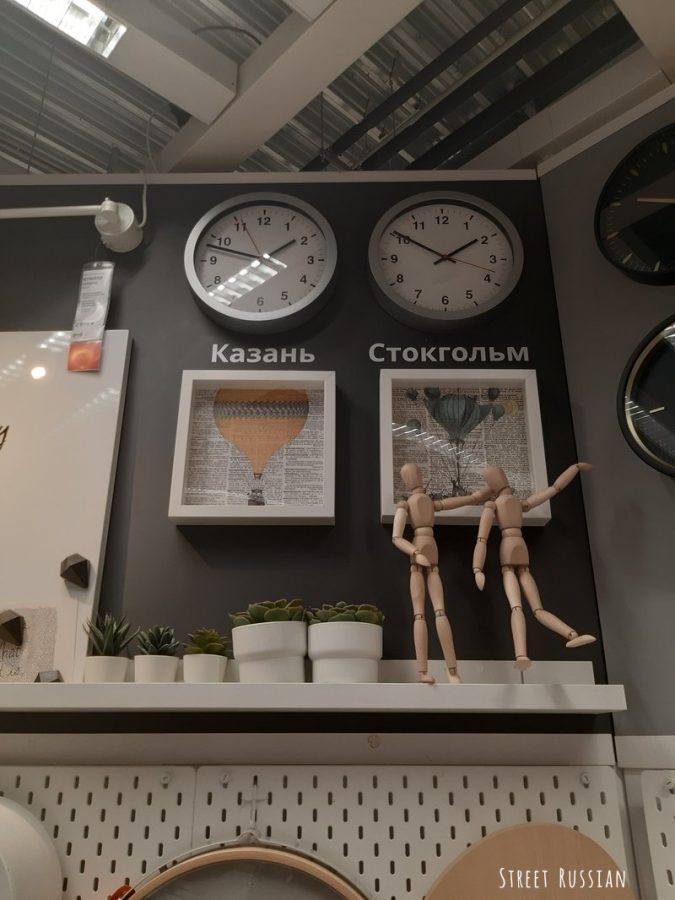 Even the IKEA restaurant here offers the same Swedish meals I saw in the US.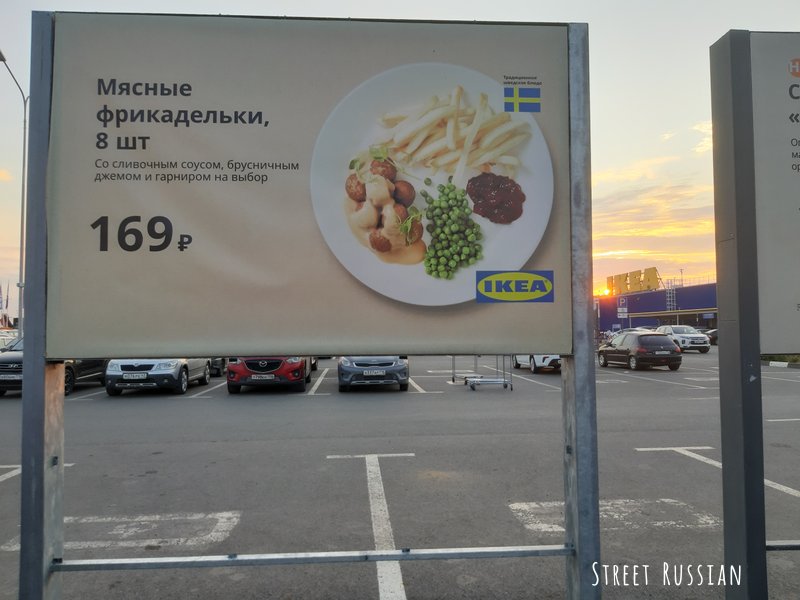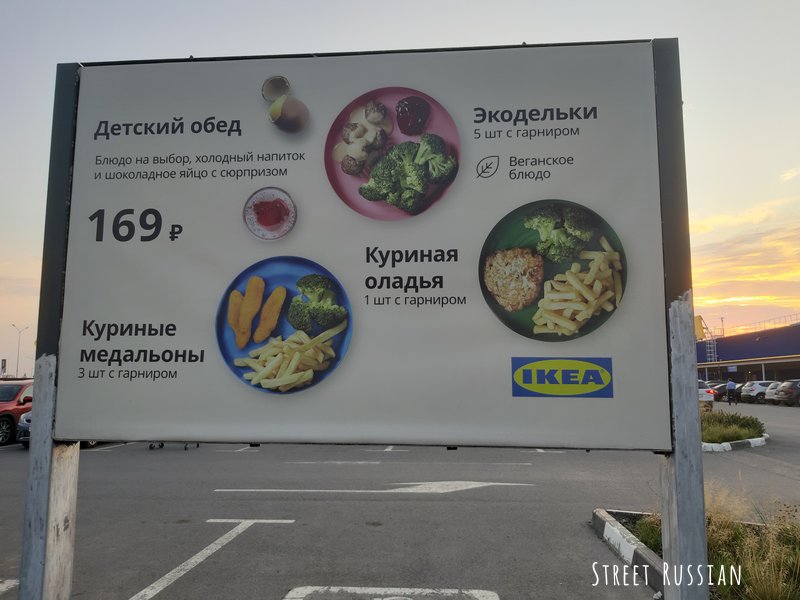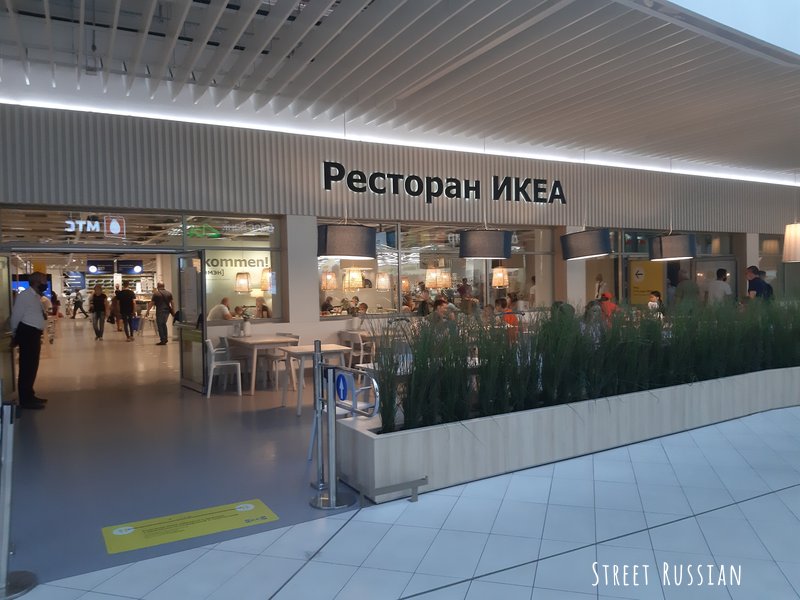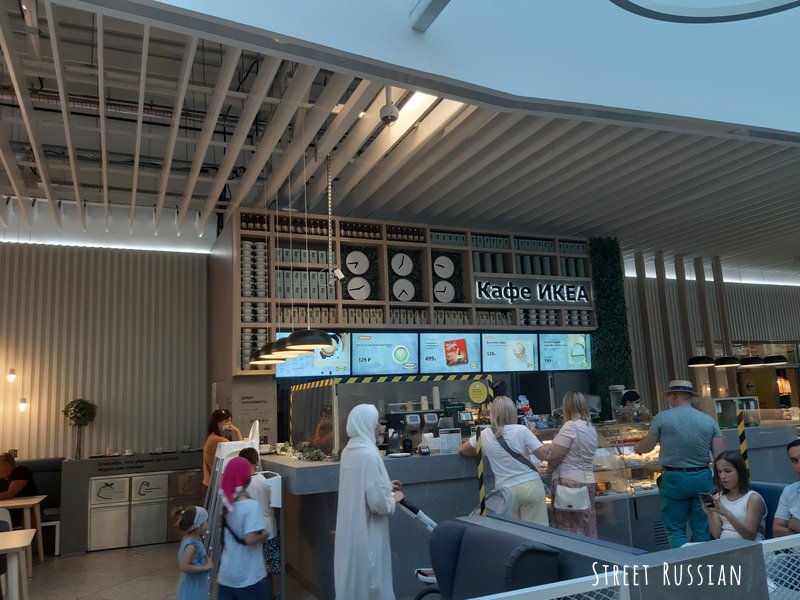 Something I thought was cool: if you show proof of having purchased a home in the past 2 years, IKEA will give you a 6000 ruble discount.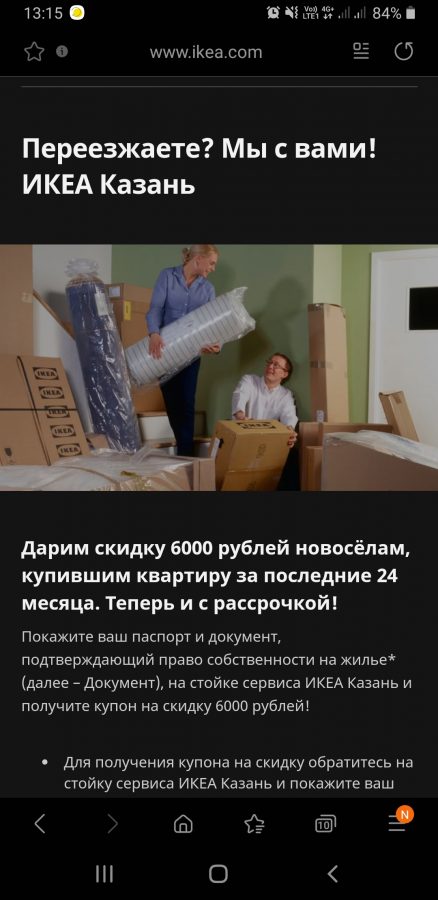 There's still so much to see and learn here. There's even an entirely new language: Tatar! I've barely even scratched the surface of the city, and I'm sure these first impressions will seem so narrow and naïve as time passes. What do you know about Kazan? What impressions do you have of the city?