Free resources for Intermediate – Advanced Students of Russian. (Beginners, click here)
Enjoy!

Last update: January 31, 2021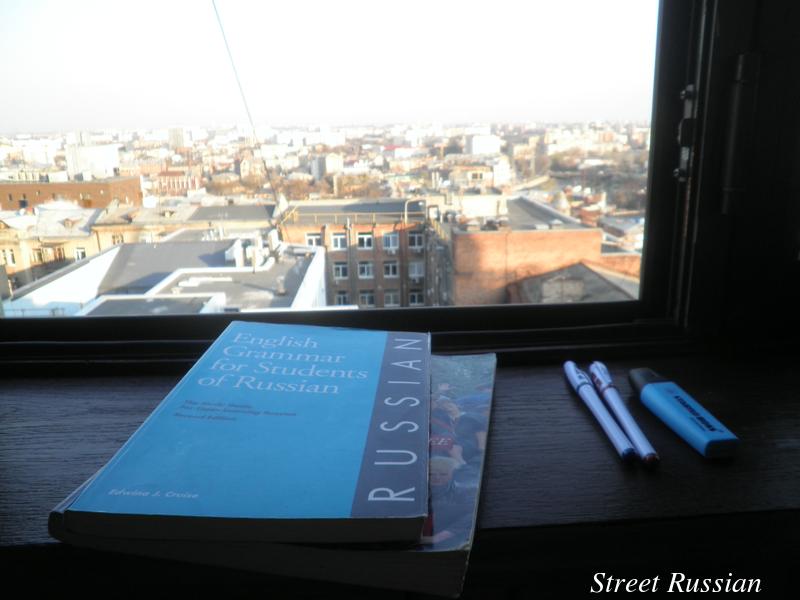 Listening Practice
Easy Russian Fun, short videos of street interviews in Russian.
5 Minutes Podcast I love Eugenia's voice!!!! New episode every Friday.
Очень по-русский These podcasts will teach you Russian slang and idioms. Full Russian/English transcript.
Russian Mentor Over 100 recordings + transcripts of (slightly depressing) Russian newscasts from the 1990s.
Learn Russian with Dialogs Small collection of beginner – advanced casual conversations.
Weekly News in Simple Russian Looking for a challenge? Try this!
Real Russian Club Good collection of videos on Russian pronunciation.
Interview from Russia 1 A strangely addicting collection of old interviews, including full transcripts. (Here's interview 2.)
Tatty Talks Podcasts for all levels.
Аудиокниги онлайн A YouTube channels with loads of audiobooks: Pushkin, Chekhov, Bunin, Jack London, Victor Hugo, they're all here.
Daily World News Short clips (sometimes no audio commentary) of one big thing that happened recently.
Наша американская история US news reports in Russian. Each 25-minute episode features one story.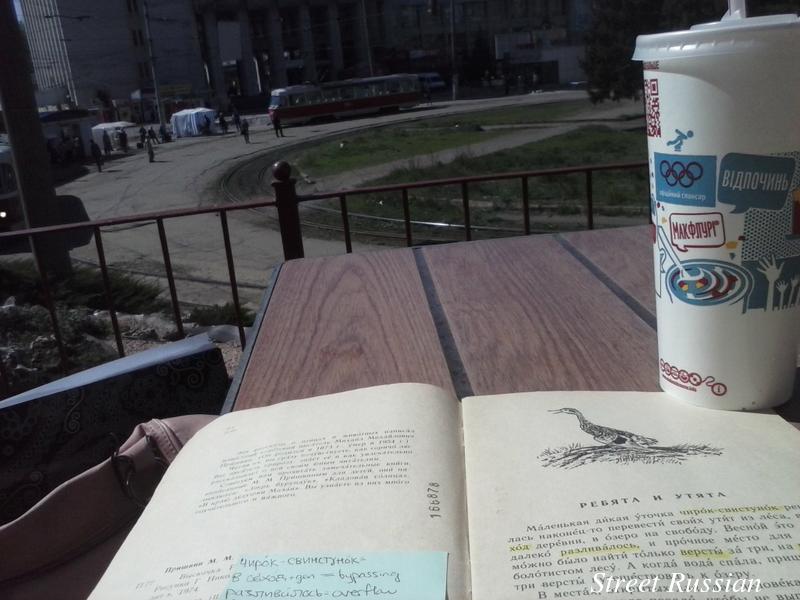 Vocabulary Practice
Жизнь в 100 слов 100 Russian words that will take you from the cradle to the grave.
RussiaGram Add stress marks to Russian text.
Beginning Russian through Film Collection of Soviet cartoons + movies with transcripts and vocab activities. And let's just say if this is really "beginning" Russian, most of us would have been too terrified to ever learn the language.
The Russian Picture Dictionary Got 5 minutes? Pick a theme (space, weddings, the beach, shoes, etc) and get to it!
Translate this, Dude English slang, translated into Russian. Not always safe for work.
Everyday Russian Language The series 'Word Evolution' takes one word (like друг) and transforms it into different parts of speech (подруга, дружба, дружить, дружно, and so on). Audio too!
A Book of Russian Idioms Illustrated Fun to explore : )
Russian Slang Dictionary Learn your curse words here. Or better yet, here!
Rockin' Russian Choose a Russian song to listen to and follow up with vocab exercises.
Russian Word of the Day Sign up here to get Transparent Language's word-of-the-day email. I've been using this service for years because a) words are rarely repeated and b) you can listen to a native speaker's pronunciation.
Learn Russian Daily Another good word of the day service.
The Russian Word's Worth Want someone to explain all that strange Russian vocabulary… and to do it with humor? This is your corner of the internet! New column every week.
Games for Learning Russian 6 ideas ranging from free to start-shelling-out-the-cash-for-a-good-cause.
«Звёзды — холодные игрушки» Read Sergei Lukyanenko's sci-fi book The Stars Are Cold Toys for free online.
3ears Improve your Russian with these immersive, interactive videos.
Elena Jung Although this YouTuber has many video series that you'll enjoy, I recommend Confusing Russian Words and Slow Listening Stories.
Learn 125 Intermediate Russian Words 125 words + examples in 60 minutes!
A guide to Russian names and nicknames.
Rush Into Russian Over 150 short (under 2 min) videos on Russian idioms.
Uchites PDFs for self study.
Russian Language Student Rap Because why not? 🙂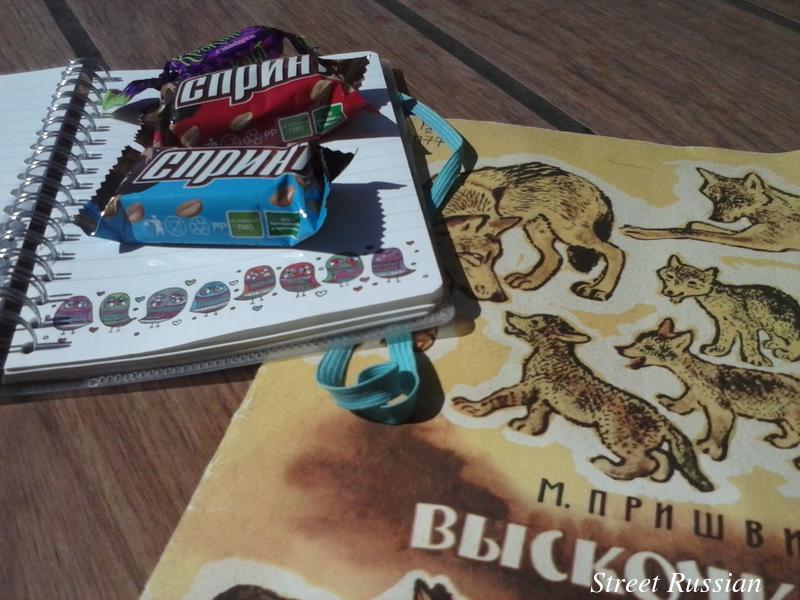 Grammar Practice
Russian Grammar The best grammar explanations ever, end of story.
Russian Word of the Day A long-time classic among students of Russian. Each post focuses on one verbs / phrase / word and gives in-depth explanations of what it means and how to use it properly. Even approved for grammar-haters ; )
Learn Russian 100 lessons that range from the ABCs to the real tricky stuff. Also has a good Russian level test.
Russian for Everyone Test your grammar with simple games!
Russian Language Stack Exchange is a question and answer site for students, teachers, and linguists wanting to discuss the finer points of the Russian language. It's always fun to browse the recent questions.
Russiangrammar.tumblr.com For the tumblr fans.
Strategies for Memorizing Case Endings in Russian 10 minutes of great ideas!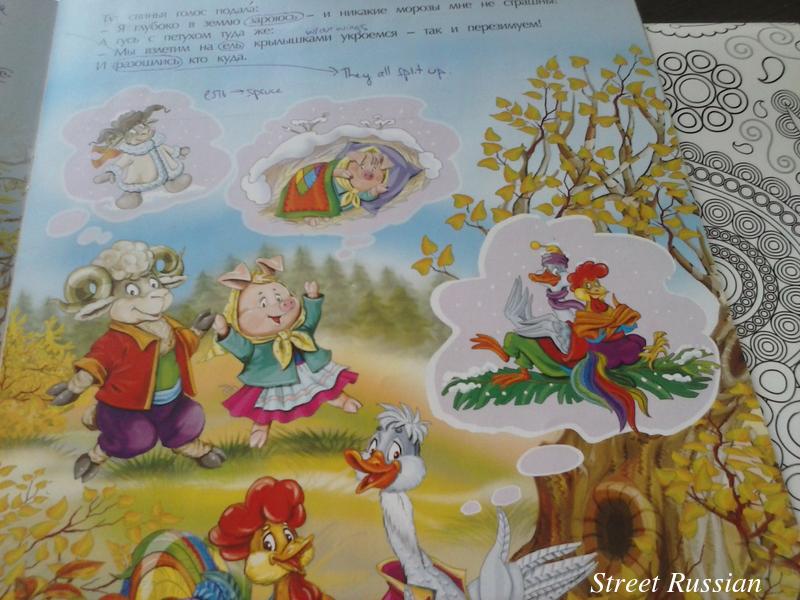 Everything Practice
RussianMentor.net This is the website I would take with me to a desert island. It's intense: reading, listening, culture, scientific and technical topics, even printable crossword puzzles. This site isn't trying to be cute or likeable- it's like the Jillian Michaels of language workouts.
Proper Russian Got a question about Russian? Here's your chance to ask an actual Russian teacher! (Or you can do what I do and just read through other people's questions.)
SlavFile Newsletter of the Slavic Languages Division of the American Translators Association.
Random Links
Great Baikal Trail How about volunteering to help build a trail around Lake Baikal?
Getting a Russian Work Visa Written for Americans who plan to work in Russia.
Татарстан Can we all just take a minute and agree that Tatarstan is absolutely incredible?
The Not-Free-But-Worth-Every-Penny Sidekicks for Learning Russian
These are resources I own, use, and 1000% adore. (affiliate links)
Kenneth Katzner's English-Russian Russian-English Dictionary. Best dictionary ever! Here's how I use it to learn.
Michele A. Berdy is a genius author and translator who moved to Moscow decades ago. She writes that hilarious column for the Moscow Times that I recommended earlier on this page. Those columns have been collected and shared in her book, The Russian Word's Worth. It's a terrific offline, ad-free reference book to have on hand. Lazy Saturday morning + tea + flipping through her book = perfection!
Feeling brave? This grammar textbook is packed with the kinds of explanations and exercises that would terrify a newbie. Here's a review of Chapter 1 and Chapter 2.

Russian Life magazine

. Always something new and interesting! Lots of free articles but the print/online subscription is worth looking into.
Happy studying!!! 🙂