Studying a new language?
I've got my limit- 30 minutes, maybe an hour, and my brain starts to fizzle.
Playing a game?
See you in a few hours, no problem! 😉
Here are my favorite painless ways to get better at Russian…
FREE
Ba Ba Dum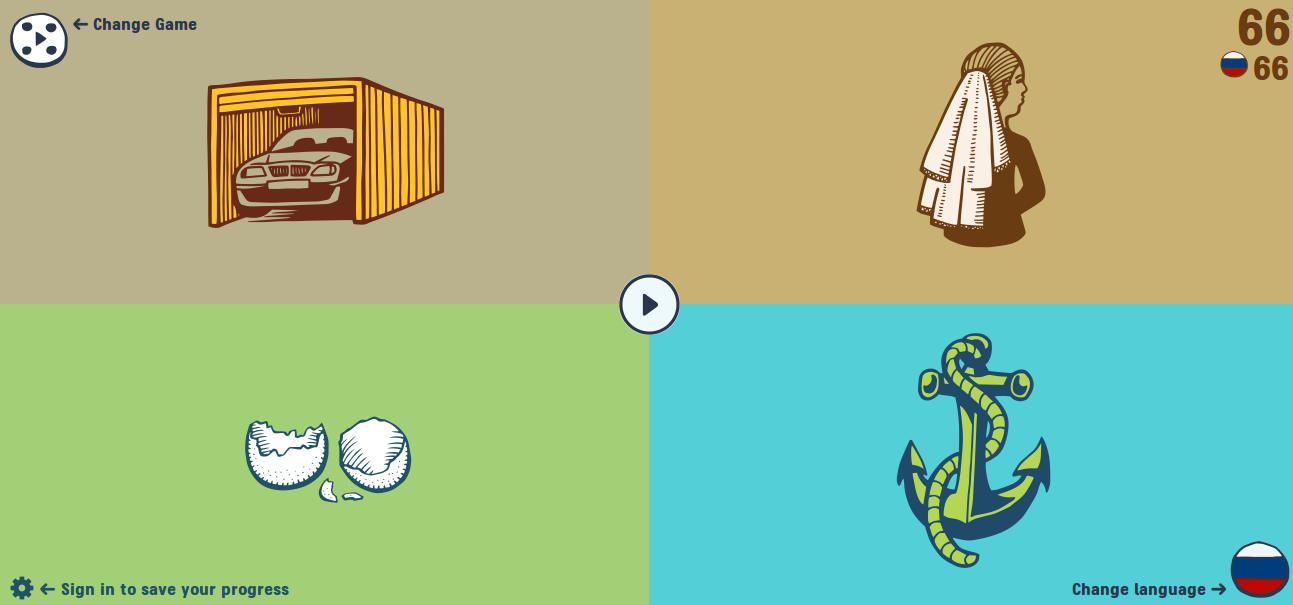 Once I sent this game to my English students at an IT company. At the next lesson, some of them admitted they hadn't done any work for the rest of that day- they'd spent the whole afternoon playing Ba Ba Dum. "I got up to 600 points!", one programmer confessed. I had neglected to tell them that there is no end to this game ; )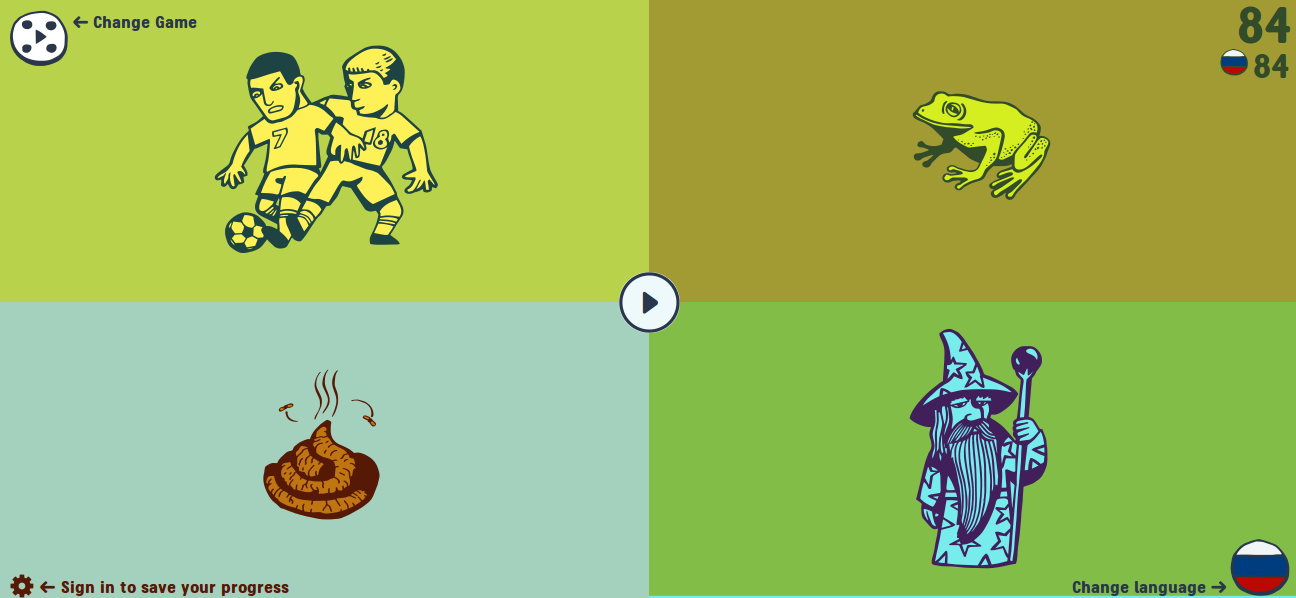 It's super-easy to play. Just pick your language and off you go! You can switch the game style to practice listening, reading, (the dreaded) typing skills, or all three at once.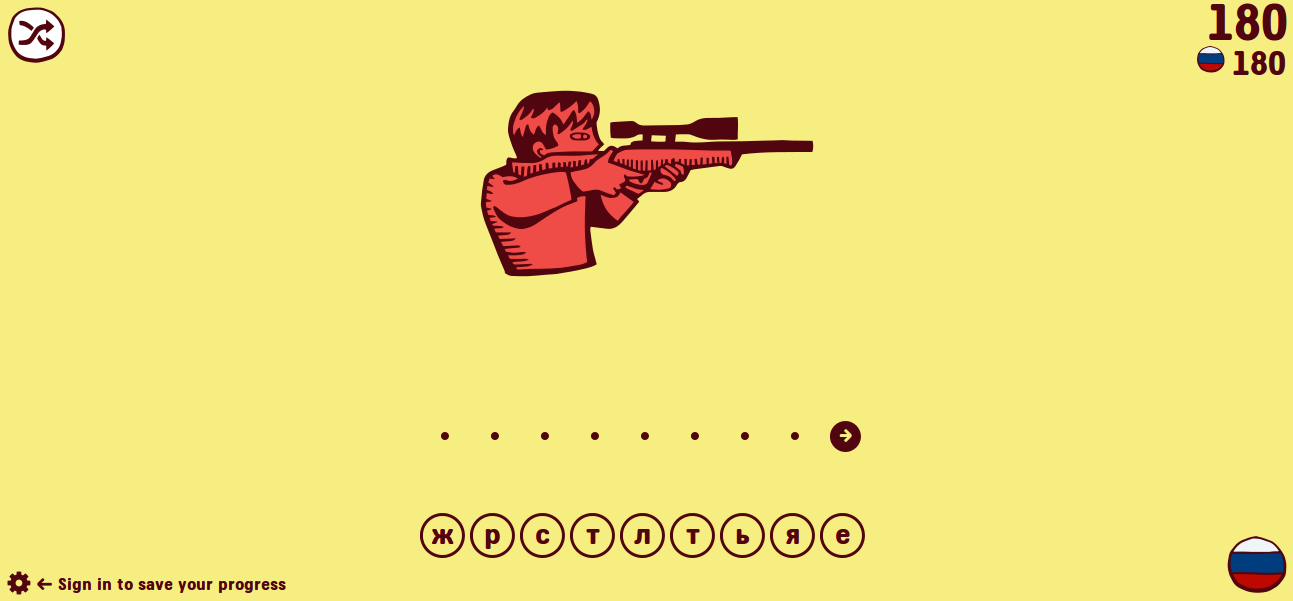 You'll learn: random verbs, adjectives, and nouns.
Difficulty of playing in Russian: Easy. And addictive.
A Firelit Room
This is a text-based game. You start out by tending to a fireplace (очаг) and things get stranger and stranger until…. well, I probably should let you find out for yourself. Click here to start playing.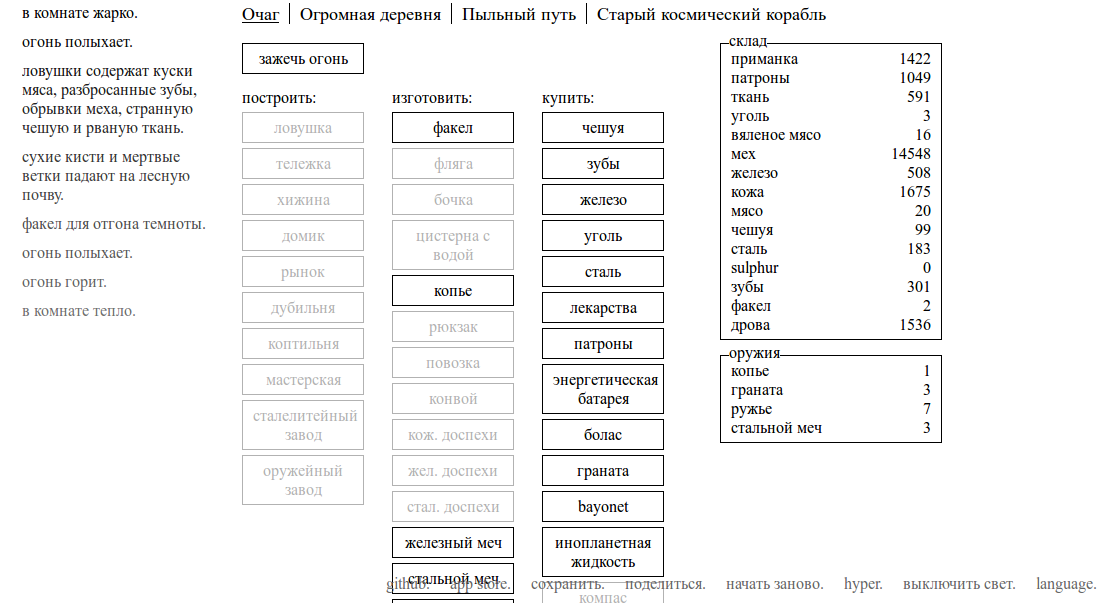 You'll learn: vocabulary to help you start a new civilization from scratch, if you find yourself in Russia when WWIII rolls around.
Difficulty of playing in Russian:  in my opinion, HIGH. Удачи!
INEXPENSIVE
Farm For Your Life
Farming? ✓
Restaurant time-management? ✓
Zombies? ✓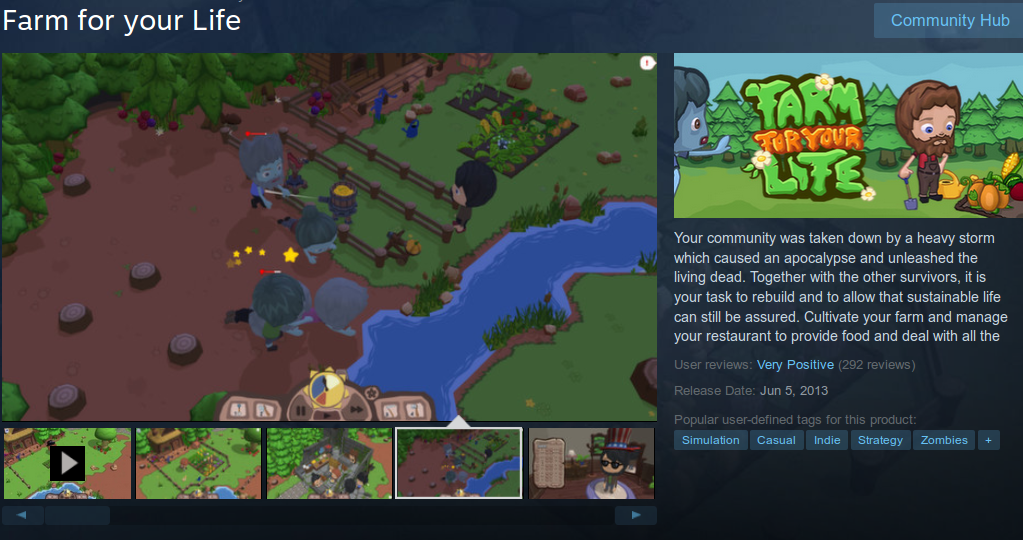 It took less than 10 hours to beat this game, but I found it really fun + picked up a lot of new vocab, like:
удобрение = fertilizer
коса = scythe
рогатка= slingshot, catapult
Это должно сработать! = This should work!
Я в тупике = I'm at a dead end.
военные открывают огонь по зомби = The soldiers are opening fire on the zombies.
Cost: $10 on Steam
You'll learn: names of vegetables, farm tools, simple instructions, kitchen items, food dishes
Difficulty of playing in Russian: not too bad. The graphics make it easy to understand unfamiliar terms.
Roller Coaster Tycoon 2
This was the first computer game I ever played in Russian. Hours were spent constructing massive rides, listening to park-goers complain ("Мне тошно!" = I'm nauseous), and trying to make as much money as possible. If you enjoy city-building games, this is fun + easy to follow.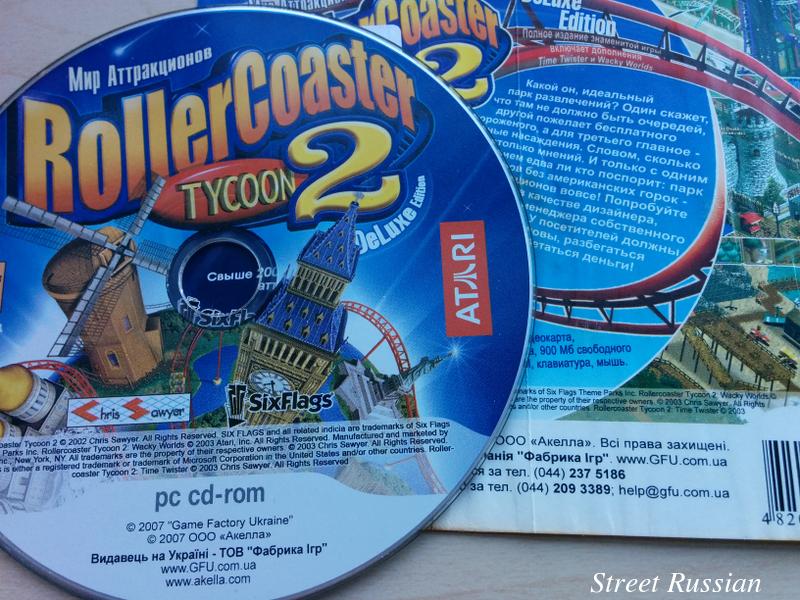 Cost: Unknown. Mine's an older version of the game and from a Ukrainian game shop. However, there's a new version coming out this year- Roller Coaster Tycoon World– and it will be offered in Russian, hooray!
You'll learn: construction words, budget terms, and of course- every amusement park word you could ever dream of.
Difficulty of playing in Russian: If you've ever played a version of this game (or any other tycoon game) before, you'll pick this one up quick. The little guys who walk around the park cycle through about 15 phrases, so those quotes become familiar fast.
PRICIER
Эрудит (Russian Scrabble)
Cost: Amazon sells versions of this game for around $30 + shipping. It's also possible to find authentic Cyrillic versions of Scrabble on Etsy- like this one– but be prepared to shell out some extra cash for the brand name. A cheaper option is to pick up the regular (English) gameboard second hand and then spend $11 to buy only the Russian tiles.
You'll learn: more if you can find a native speaker to play with.
Difficulty of playing in Russian: expect to feel like an idiot often. (But the practice will pay off!)
Dixit
This game can be played in ANY language! We play multilingual Dixit, switching between languages depending on who is at the table. Game play is based on pictures- you think of a word or phrase that could describe the picture ("retirement", "Star Wars", "дружба народов", "the moon is a harsh mistress", "лето", anything goes) so this is a good game to have in your arsenal as a language student.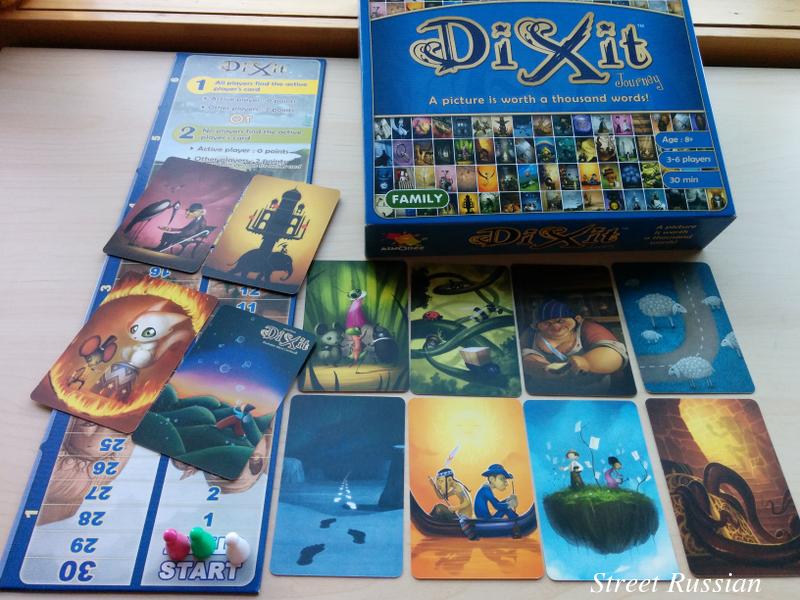 Cost: Dixit usually starts around $30, same for its expansion packs.
You'll learn: not only words, but also culture. When we play in Russian, people tend to name famous old movies or celebrities I hadn't heard of yet.
Difficulty of playing in Russian: It can take some getting used to. If you're a quick thinker and are pretty good at conversational Russian, you'll be fine.
One of the best ideas on language learning that I've heard is this:
A language isn't something you learn. It's something you get used to.
There are the usual tricks- changing your phone settings to the target language, sticky notes around the kitchen, word-of-the-day calenders- but I especially love games. Some of these are games I'd play no matter what (Roller Coaster Tycoon, for example) so switching to Russian is an easy win. Others are activities that give me a chance to use things I've learned (Ba Ba Dum, Эрудит). And some are a convenient way to get that 100% immersion environment for a while (A Firelit Room) instead of zoning out in front of a subtitled movie.
What's your take on language learning and games?
Do you have any games for learning Russian?