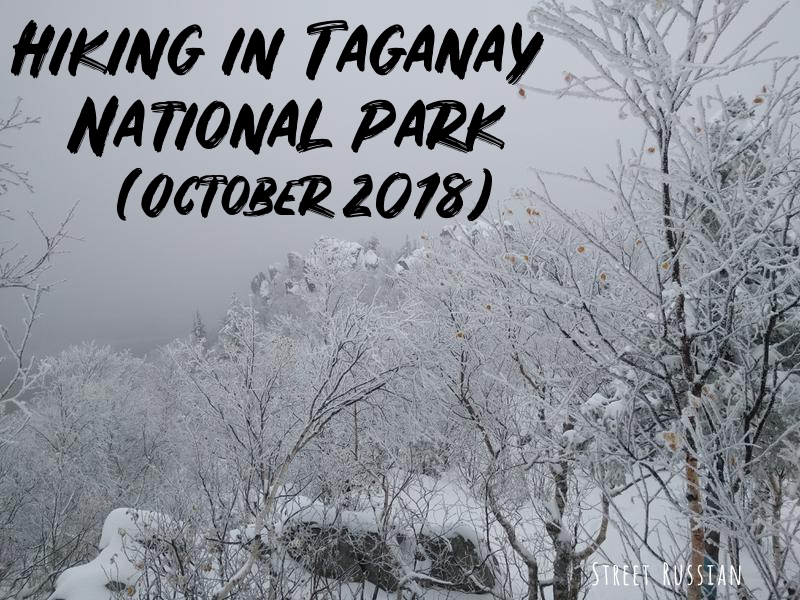 On the first weekend of actual snowfall in the city, my husband joined a hike in Taganay National Park. It was a quick hike- enter the park on Saturday and return to Chelyabinsk on Sunday- but pretty much all of that time was spent in motion, starting with the 4-hour-long electrichka ride out of the city. I just saw a few snowflakes in downtown Chelyabinsk that weekend but in the countryside… well, take a look! It snowed non-stop all weekend.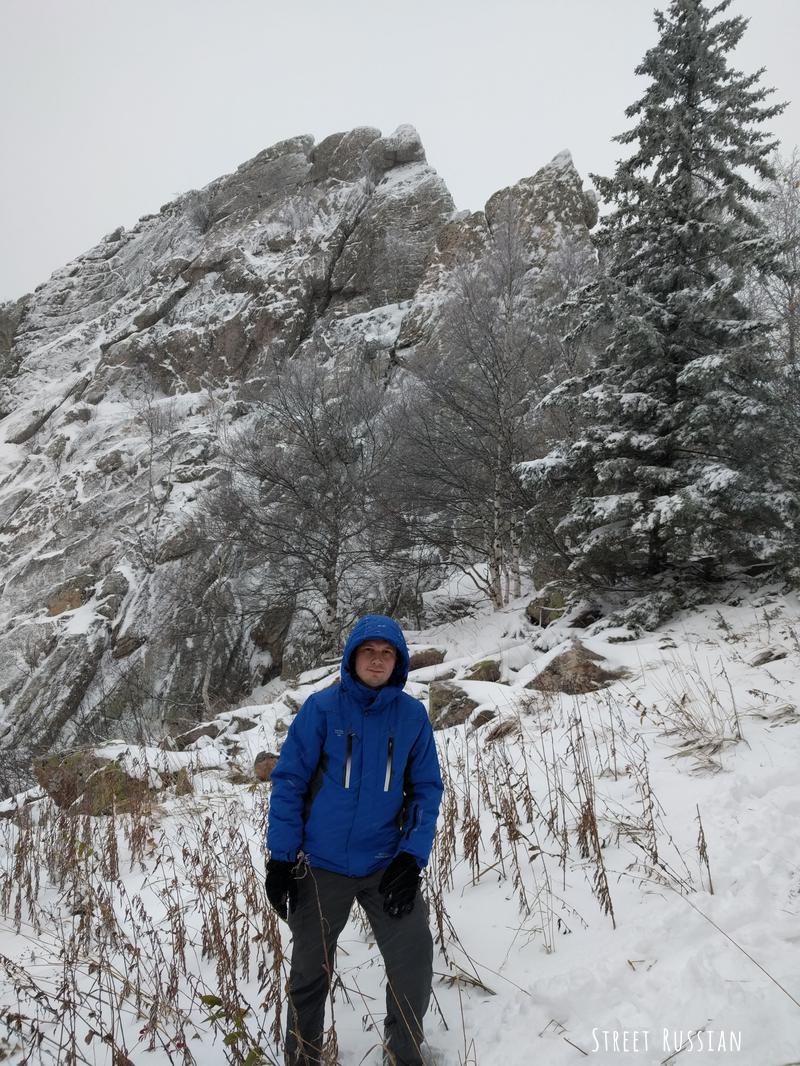 I was really curious about spending a weekend in Taganay and I thought some of you might also like to hear the details, so here's a short interview with Denis…
What did you learn on this trip?
"I learned 3 things:
There are lots of options for hiking in Taganay so you can find whatever level of hiking you're looking for here.
There is only one thing that separates "oh, it's so beautiful!" from "I'm miserable beyond belief"… proper equipment.
Russian electrichkas are surprisingly well-heated! Also, when I was a kid, there were no bathrooms on electrichkas but I'm happy to see that now there are.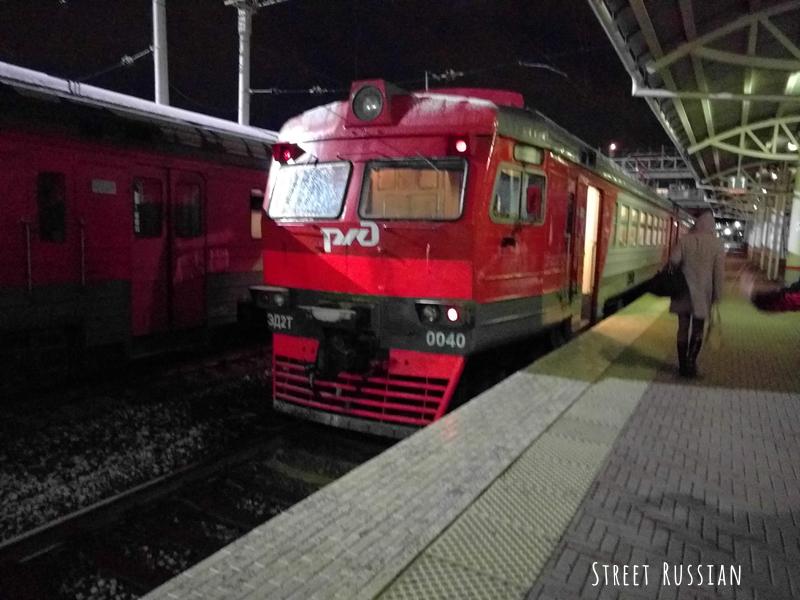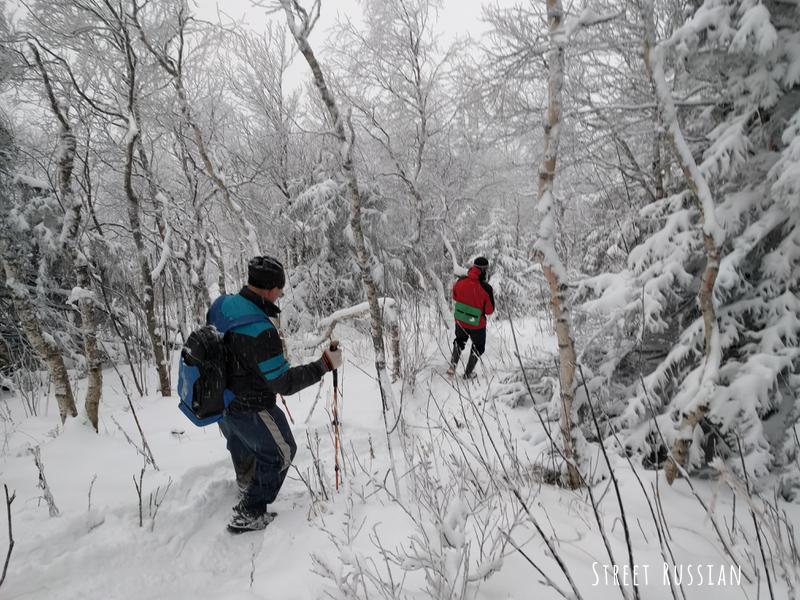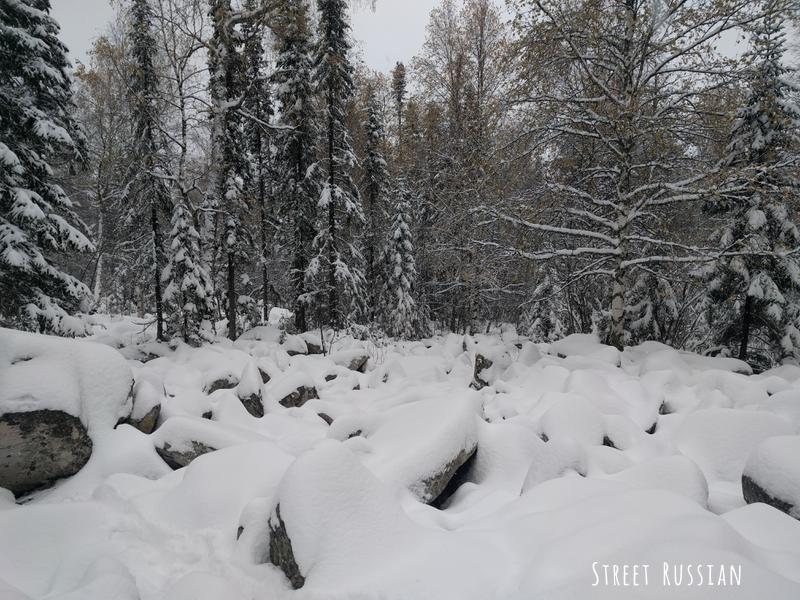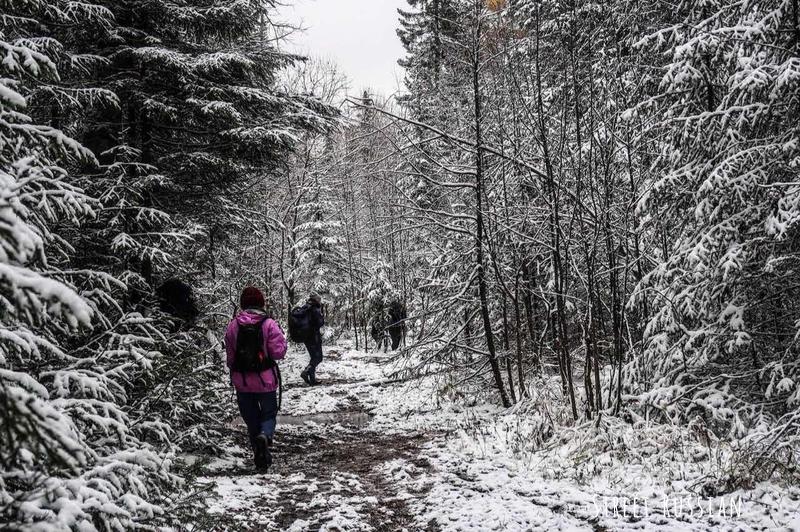 What are the logistics of hiking in the park?
Locals pay 50 rubles to enter the park. Foreigners pay 100 rubles. You need to register your trip with the park officials so they know  where you're going and where you'll stay within the park. There are marked hiking trails inside the park.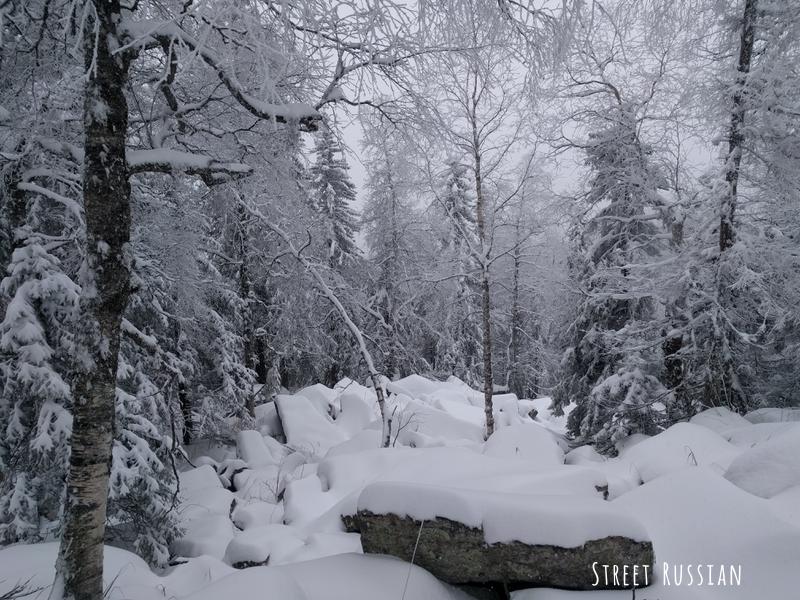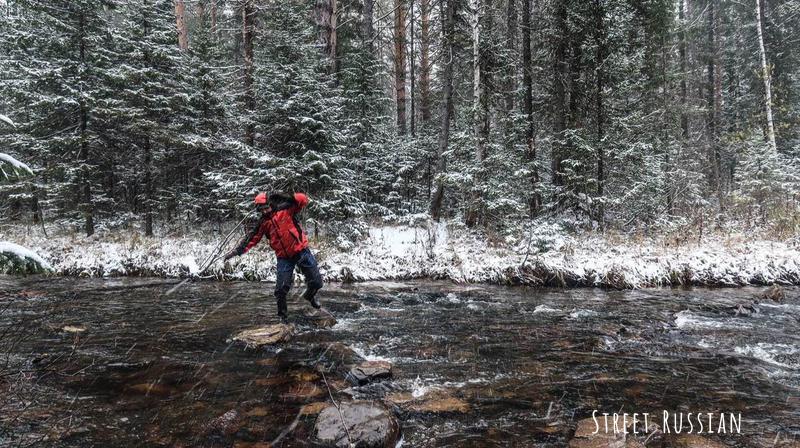 What were the cabins like?
There are different kinds of cabins. We stayed in the cheapest cabin so the cabin had a table, a bunk bed with sleeping space for 3 people on each bunk, wood stove, no electricity. The trickiest park of staying in the cabin was getting the smoke to go out the  chimney and not back into the cabin. The first охапка дров (bundle of firewood) was free and then cost 100 rubles per охапка. It took 6 bundles to stay warm throughout the night.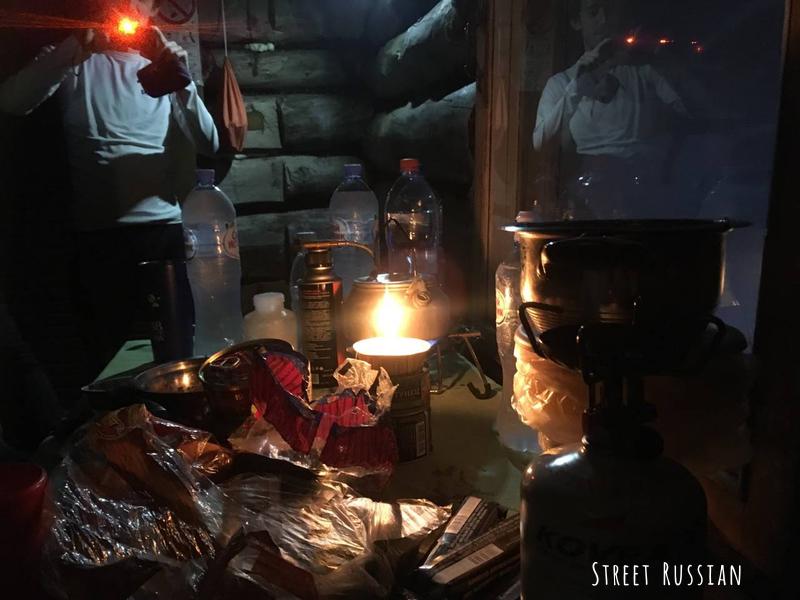 The bathrooms were outside in a separate building (outhouse). There was also a баня on site but it was very expensive and needed to be reserved in advance. There was no place to buy food so you need to carry in all of your meals. Also, it takes about one hour to walk from the train station to the park entrance, then several more hours of walking to reach the cabins.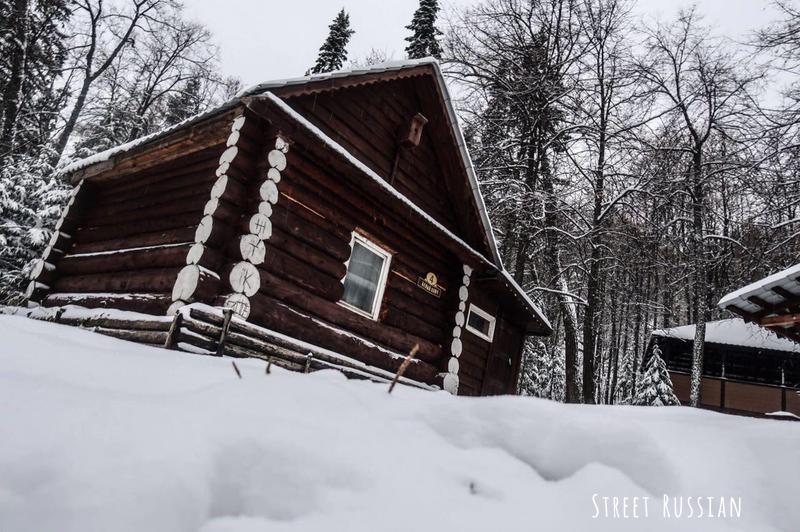 There was a 19 year old dog named Rosa who lived at the camp. There was also a red fox hanging around the camp. Both Rosa and the cats at the camp would try to chase off the fox but it always came back to scavenge for food.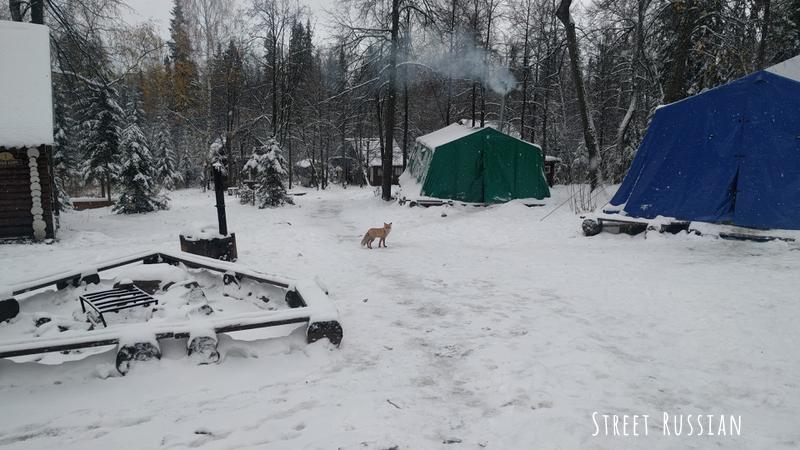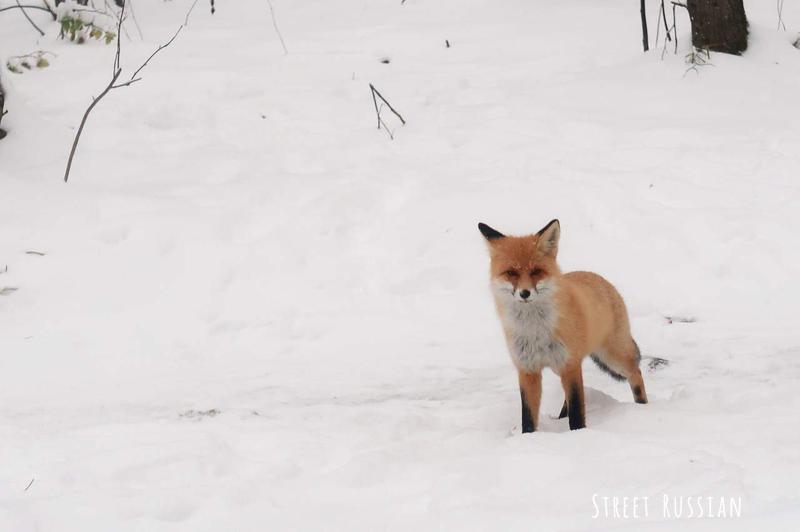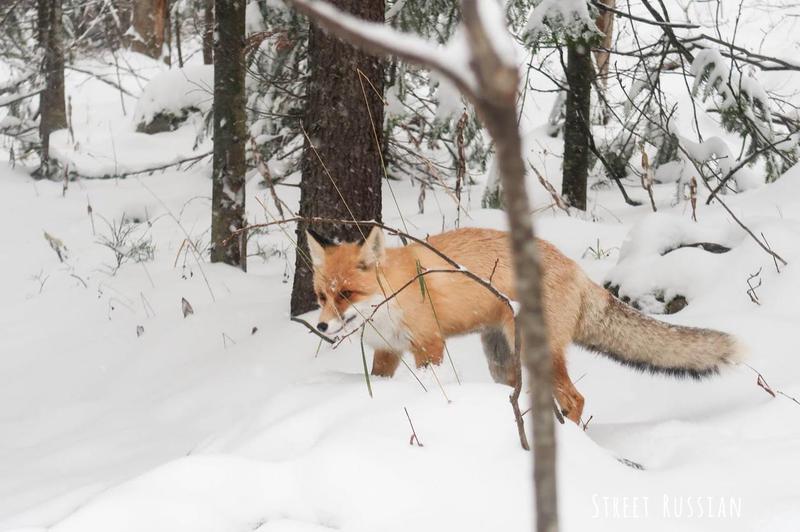 It was a great experience but things could have gone very differently if we weren't prepared for the cold, wet weather. We were in  mud and snow the entire weekend. Also, one person on the hike had a lot of experience already in Taganay and I think having him in the group made the trip more fun for everyone. It's a real hike, not just a "walk in the park". If you're prepared, you'll enjoy visiting Taganay National Park!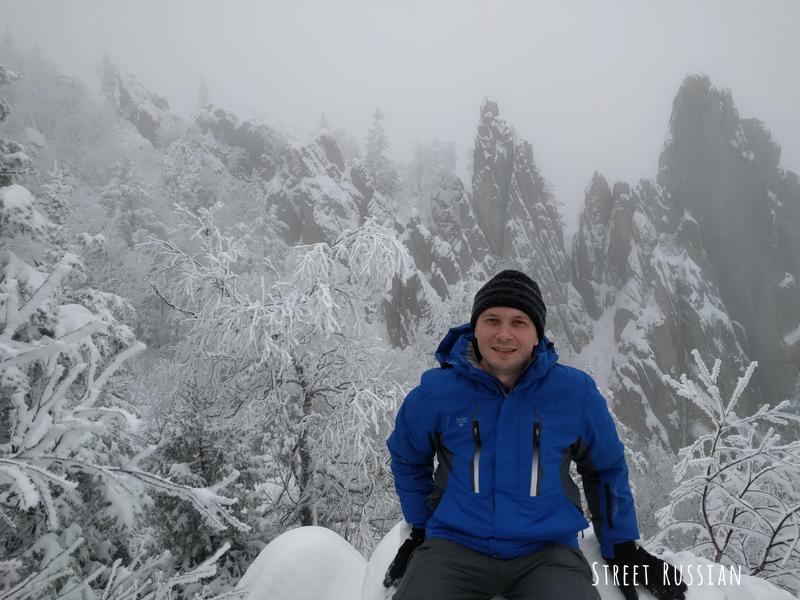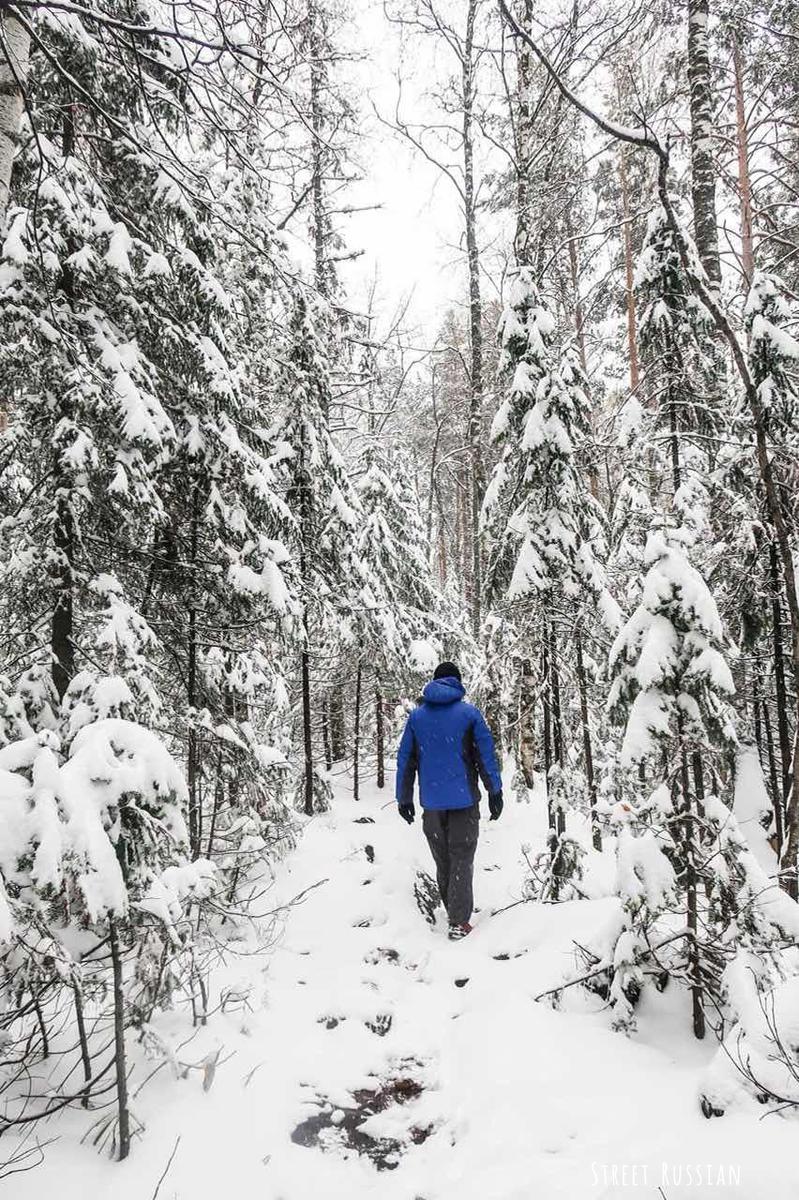 PS: A special thank you to Jon, one of the other hikers, who organized the hike and let us share some of his photos here. 🙂 🙂