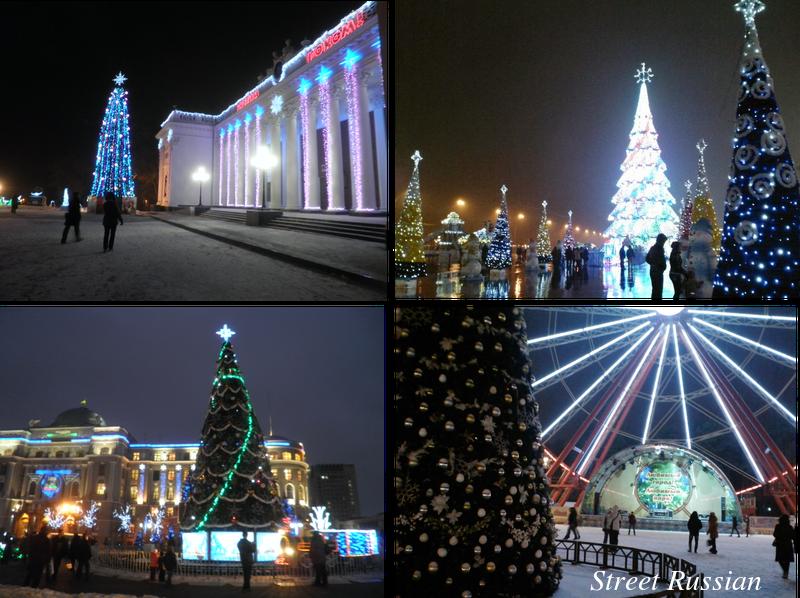 Happy (Orthodox) New Year!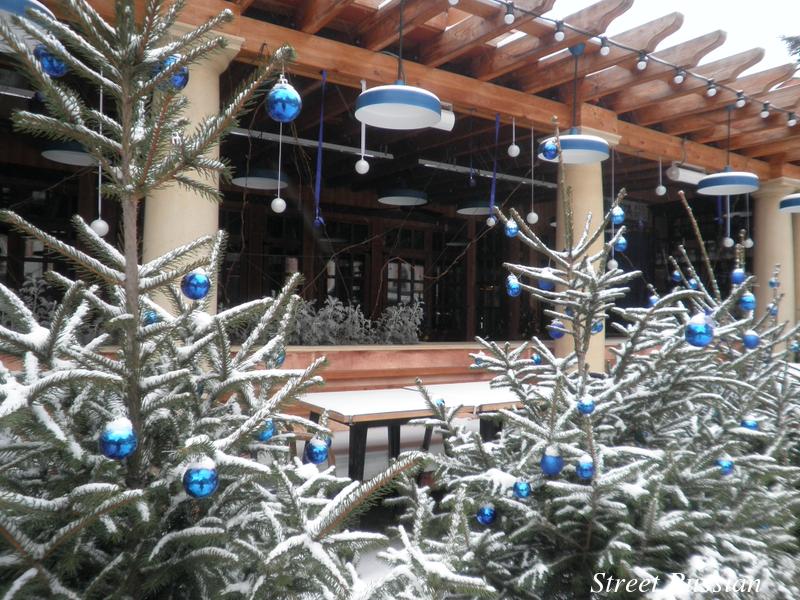 At last the holiday season is winding down!… except for a cold swim during next week's Epiphany…
and then the son/tree/house gifts at the end of February for Defenders of the Motherland Day…
and all the treats on March 8th's International Women's Day.
And then Maslenitsa.
And Easter.
But wait- now we're already getting into the spring holidays and warmer temperatures. Let's stick with the Christmas (Jan 7) and New Year (Dec 31/Jan 1 & Jan 13/14) theme for a minute.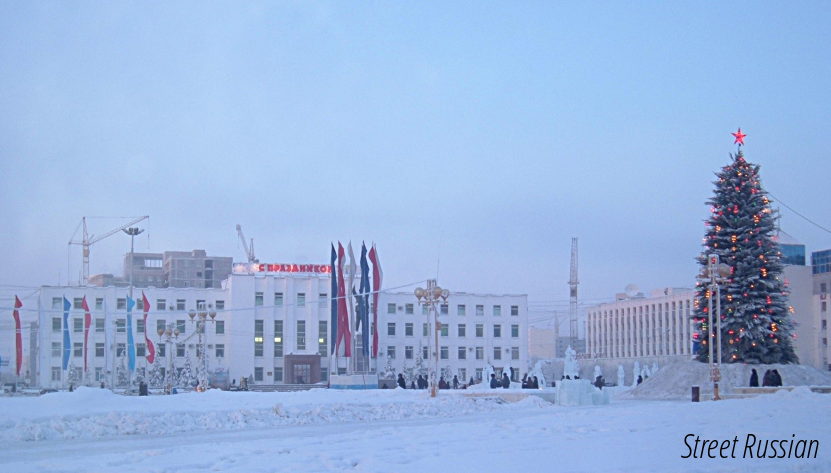 Before your New Year's memories fade away, test yourself on these holiday wishes, services, and events. Can you understand everything? There's a small cheat sheet at the end if you get stuck 🙂
End-of-the-year Holidays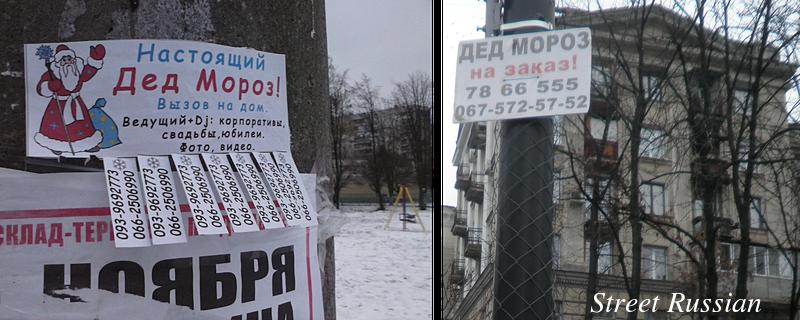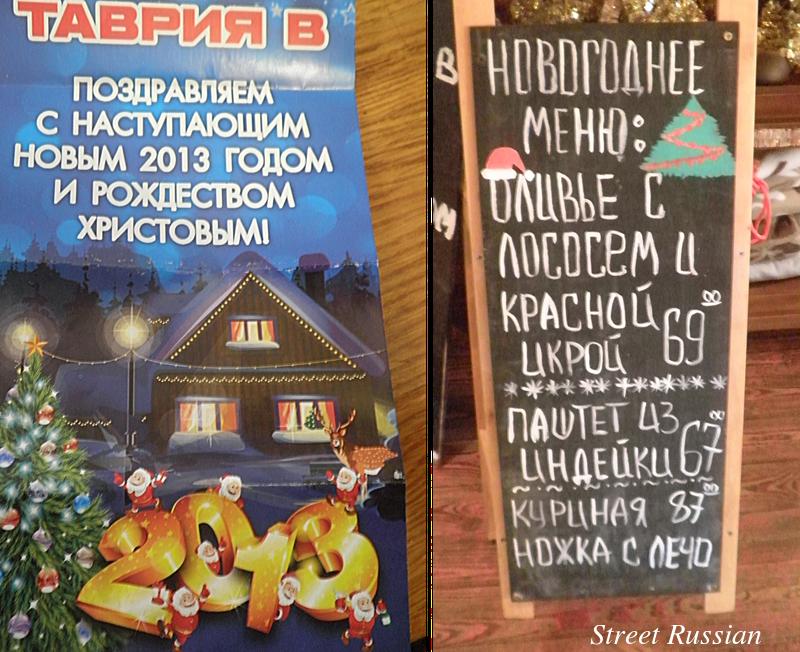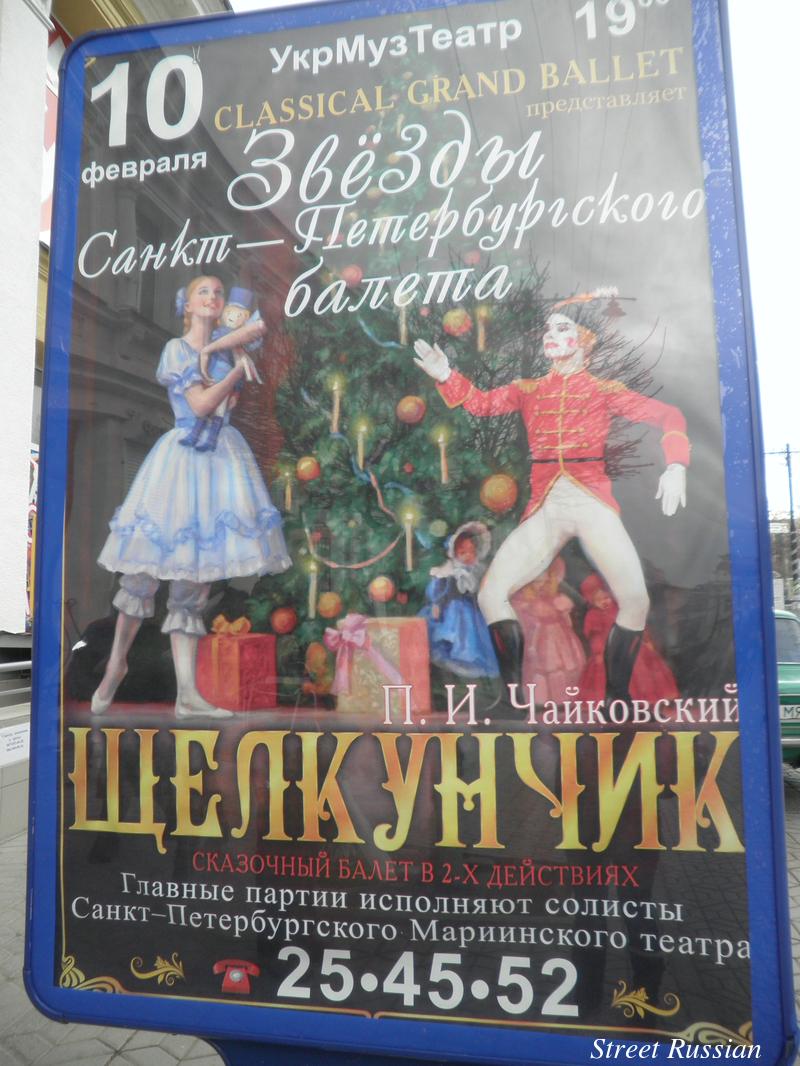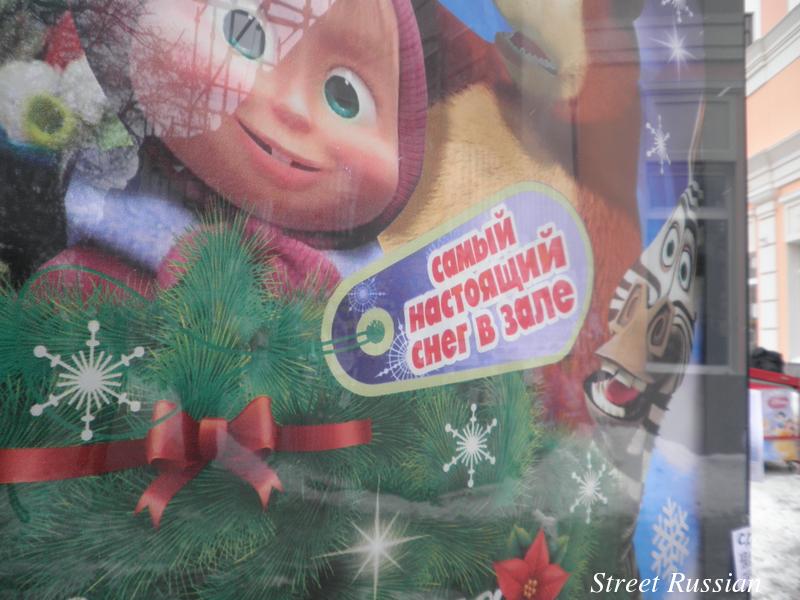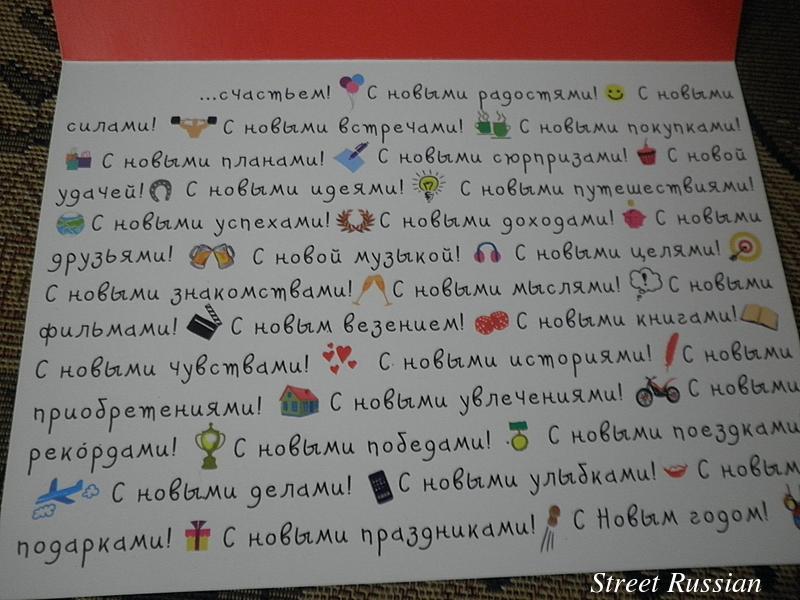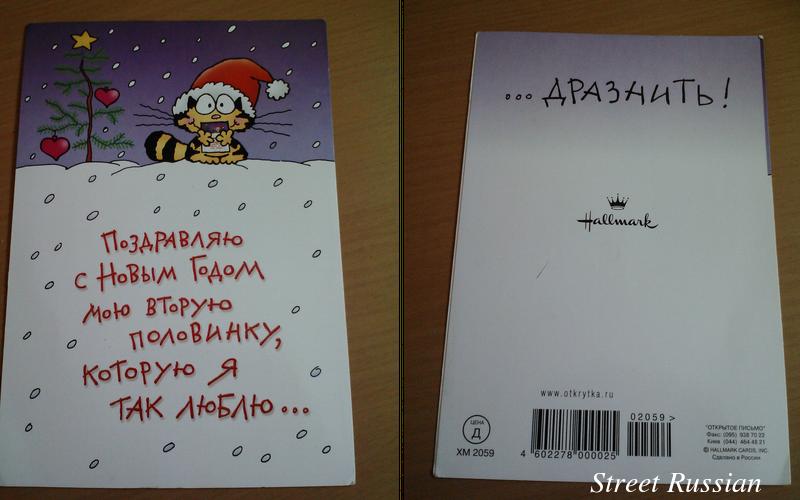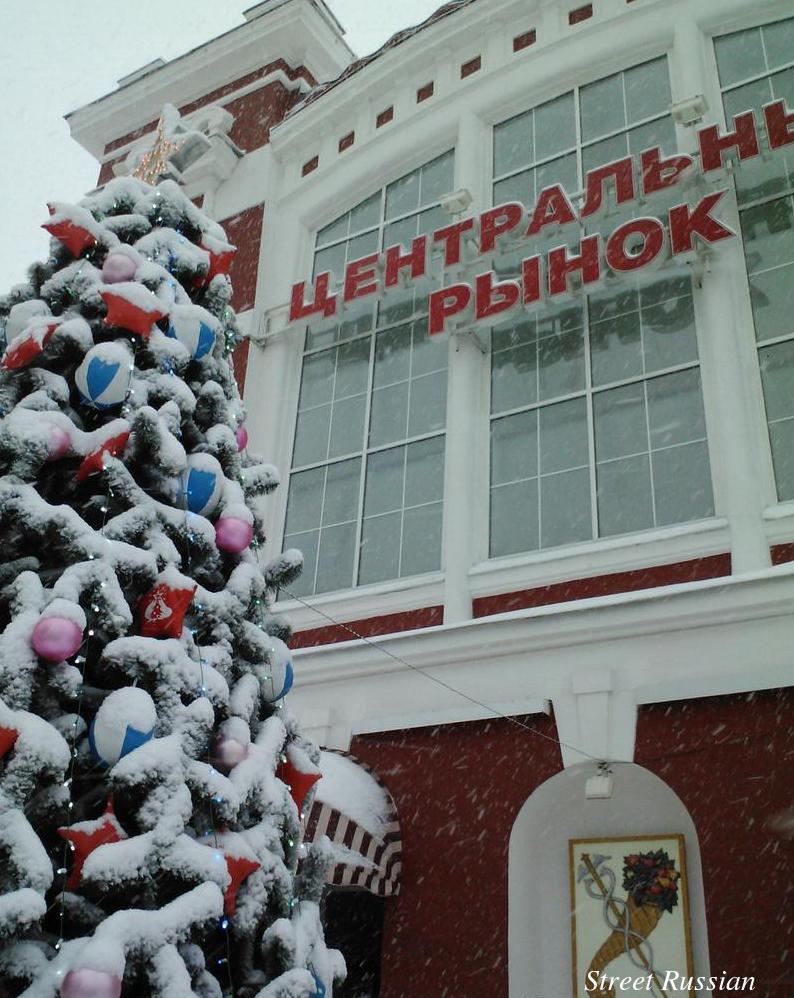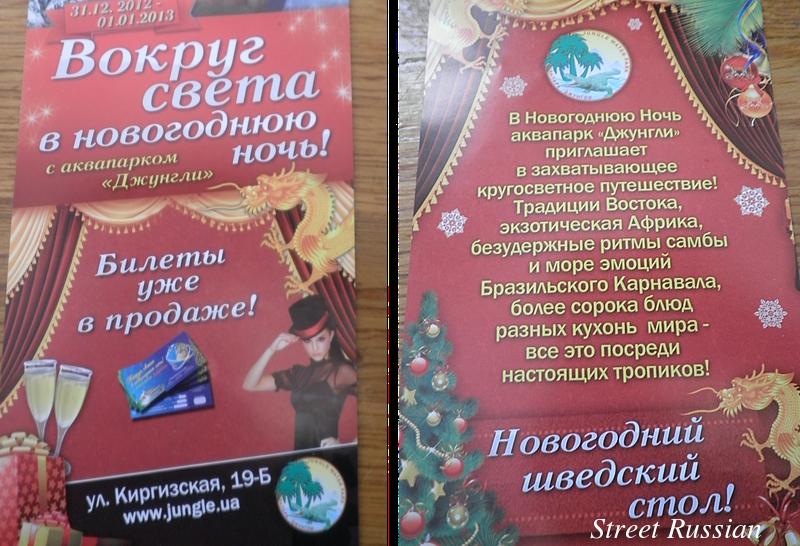 Other holidays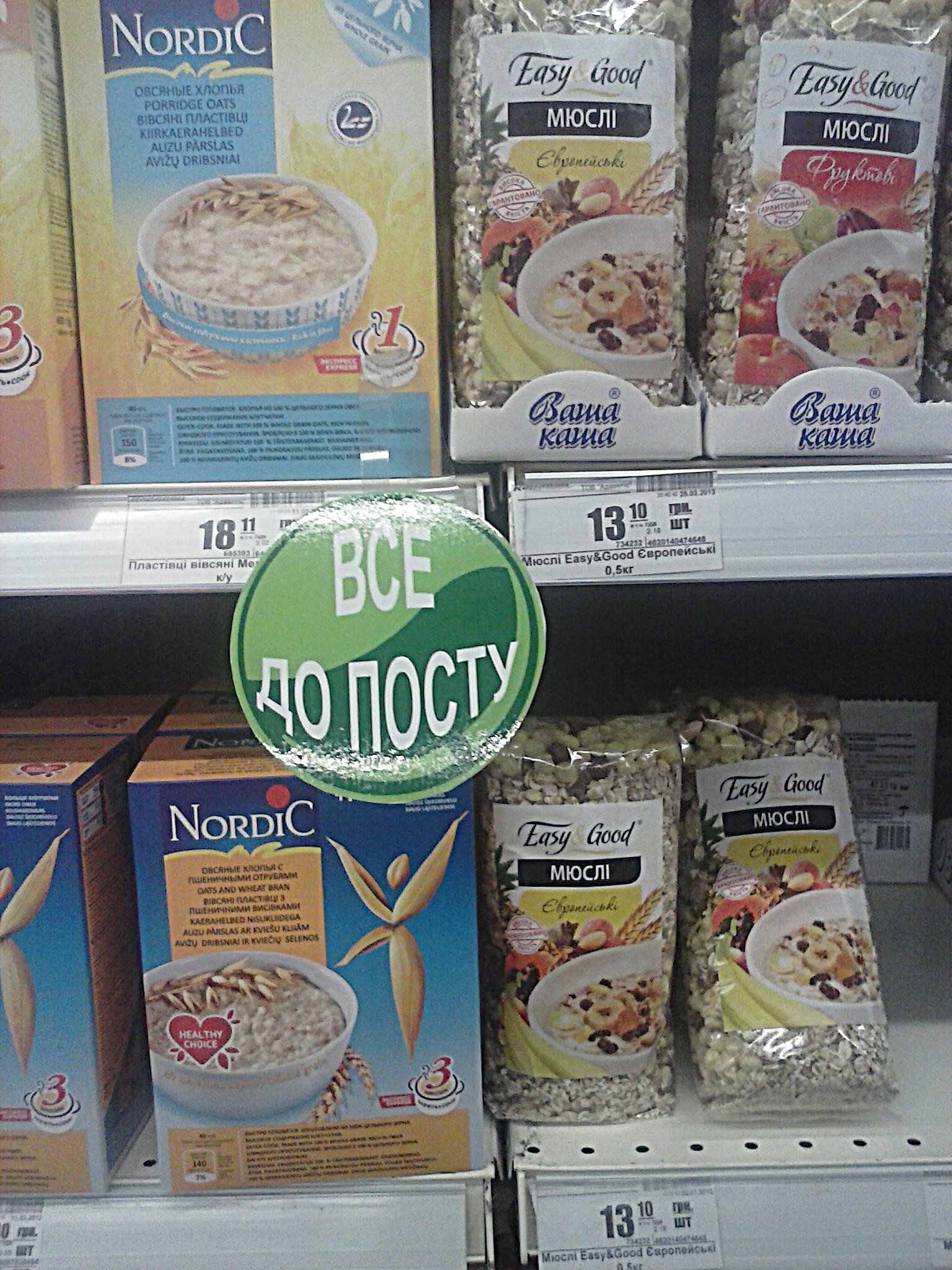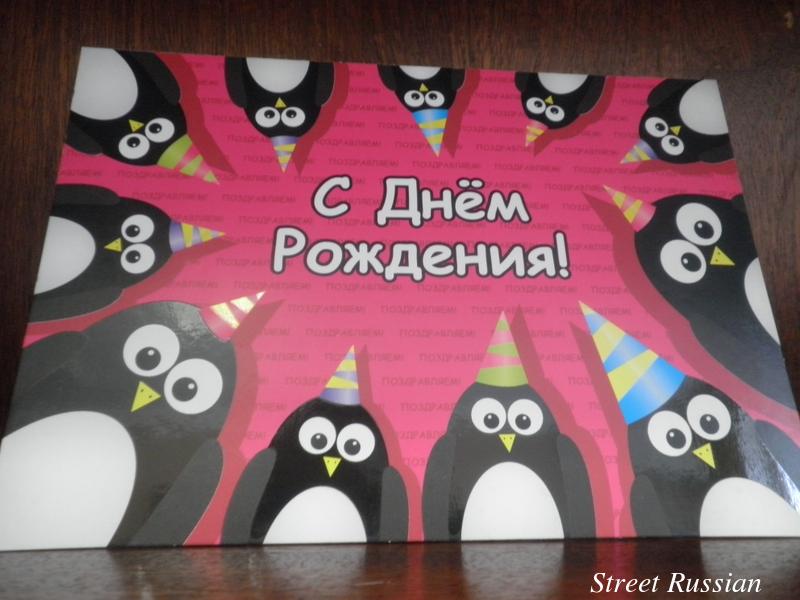 Russian / English cheat sheet
дед мороз на заказ = Grandfather Frost available on request
вызов на дом = house calls available
щелкунчик = nutcracker (or The Nutcracker)
настоящий снег = real snow
дразнить = to tease
ярмарка = fair, market
вещей ручной работы = handmade things
в захватывающее кругосветное путешествие = on an exciting around-the-world journey
новогодний шведский стол = New Year's buffet
до посту (к посту) = Ukrainian: for Lent (Russian)
С днем независимости! = Happy Independence Day!
I'm going to end this Street Russian Project post with a question no one has been able to answer so far- perhaps you can?
Why is the Н capitalized in С Новым годом? Why not С новым годом?