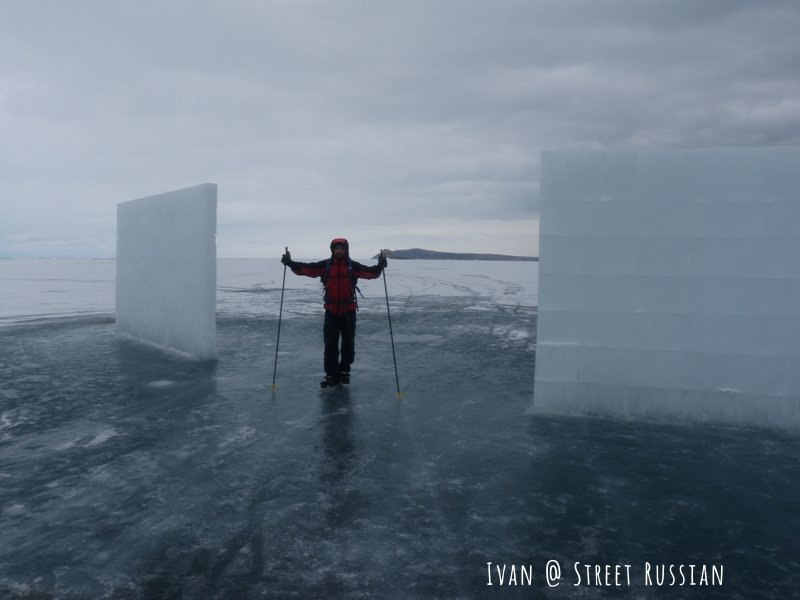 Meet Ivan the Adventurer. He camped on frozen Lake Baikal this March and gave an amazing class presentation when he returned to Chelyabinsk.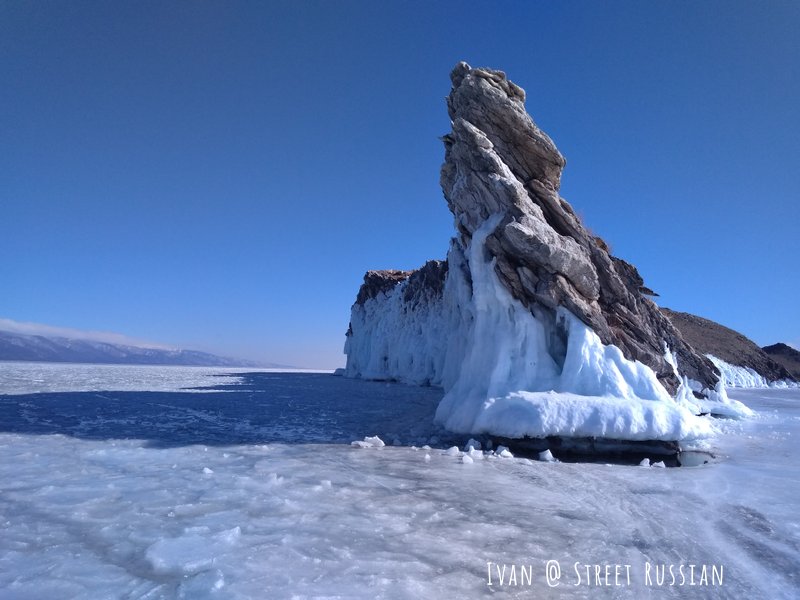 His stories and photos were so captivating that I asked him if he could share his trip here on Street Russian. If you've ever dreamed of exploring Lake Baikal, read on for inspiration and ideas!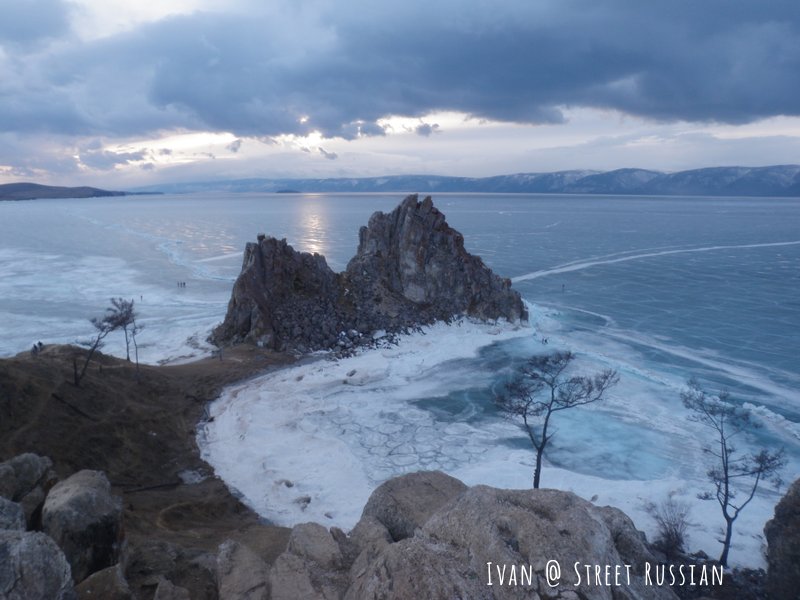 Ivan, how did you come up with the idea for this trip?
I found a short online movie more than 10 years ago about skating long distance on Baikal ice. Ever since then, I wanted to make such a journey myself. Now I've finally done it.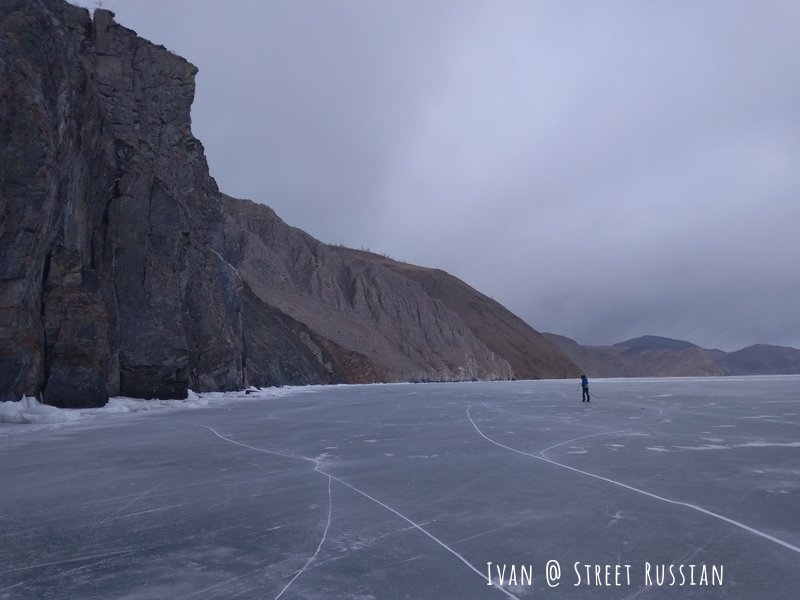 Was it difficult to plan?
Not for me and my friends because we are skilled backpackers but I still had to buy ice skates (in Europe for 100E) and special sleds. Also, my friend arranged all extras we needed (map, food, taxi, banya, etc).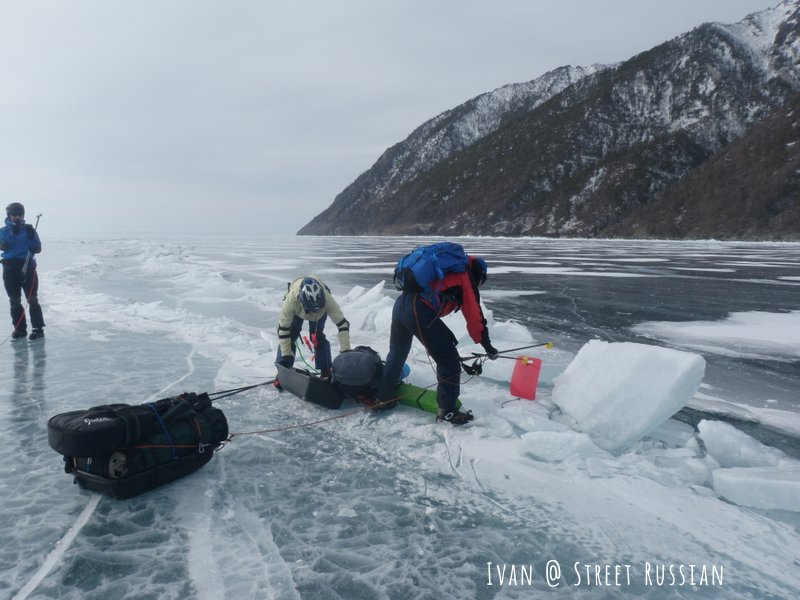 What was an average day like on the trip?
In short:
– duty guy (we took turns but it was usually a man) wakes up at about 7 am (usually in a tent) and makes breakfast for everyone (there were 6 of us: 4 women and 2 men);
– we eat very common food (like at home) using a gas oven or a wood fire (when we had a night near the coast);
– we typically start skating between 9 to 10 am and have lunch around 2 pm;
– we skate from 15 to 30 km per day (one day I did 50 km). The speed depends on wind and the quality of ice.
– from 6 to 7 pm we organize a camp for the night.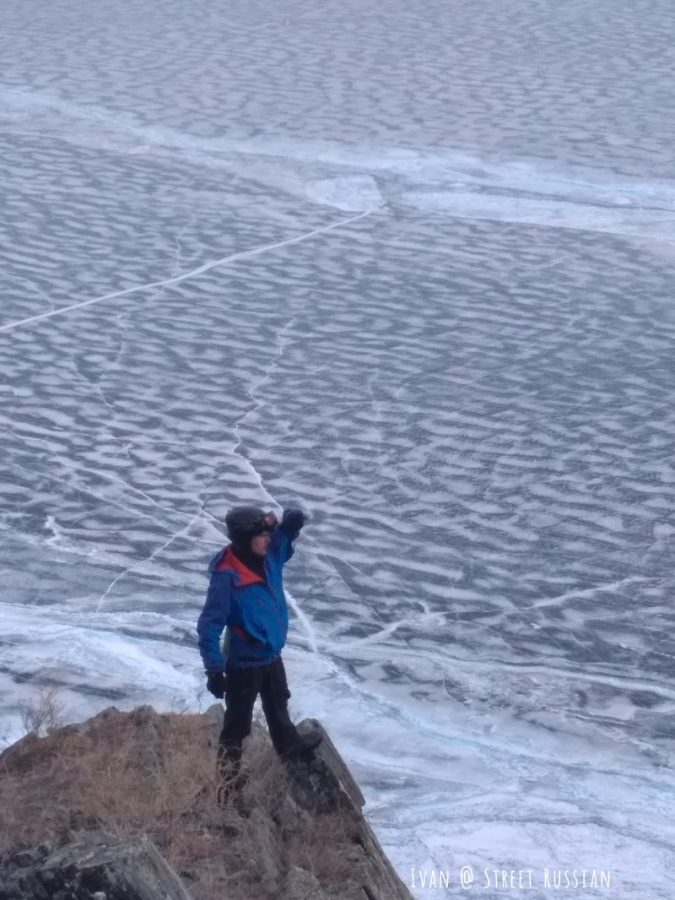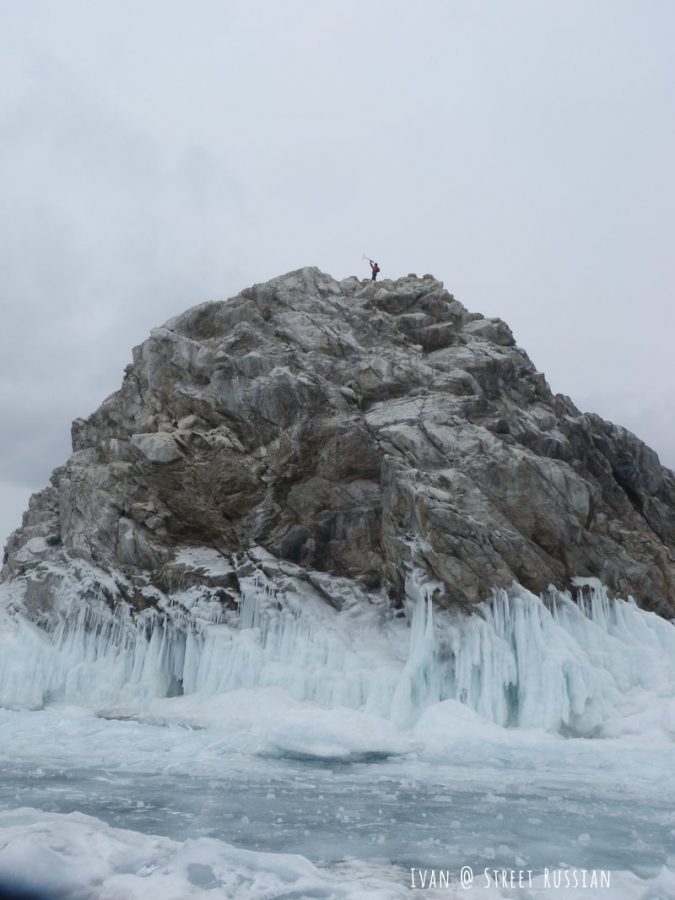 What were the highlights of the trip?
The ICE. Lots of different types of ice (just find some pictures on the Internet). And the speed (if the wind is at your back).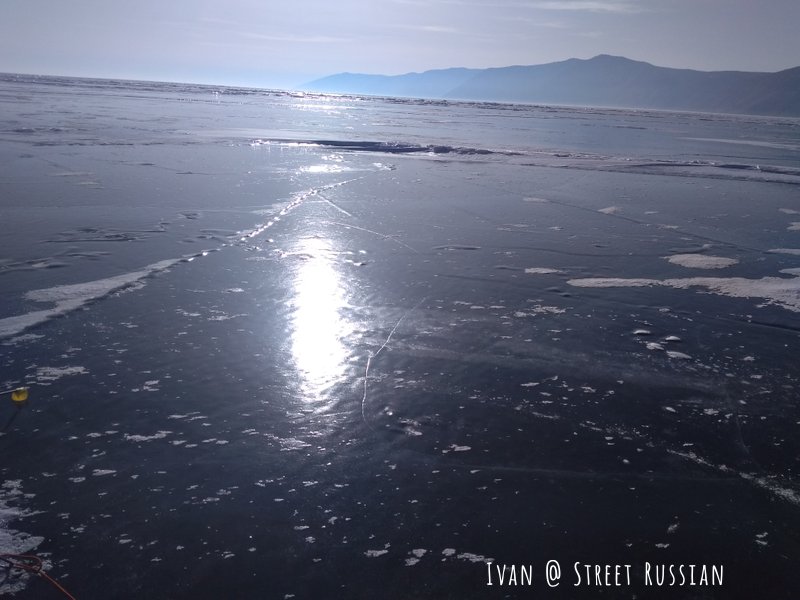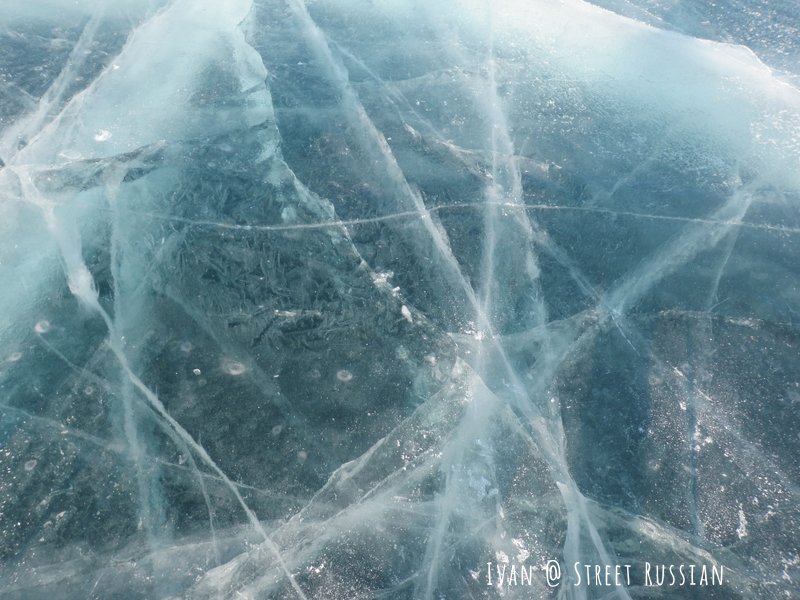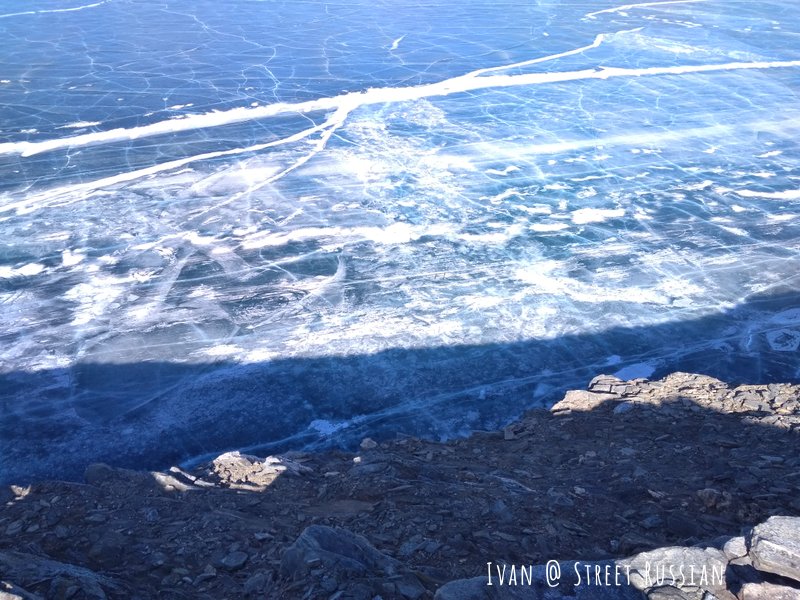 What's the worst thing that happened on the trip?
Cracked mashed ice and open water (without ice).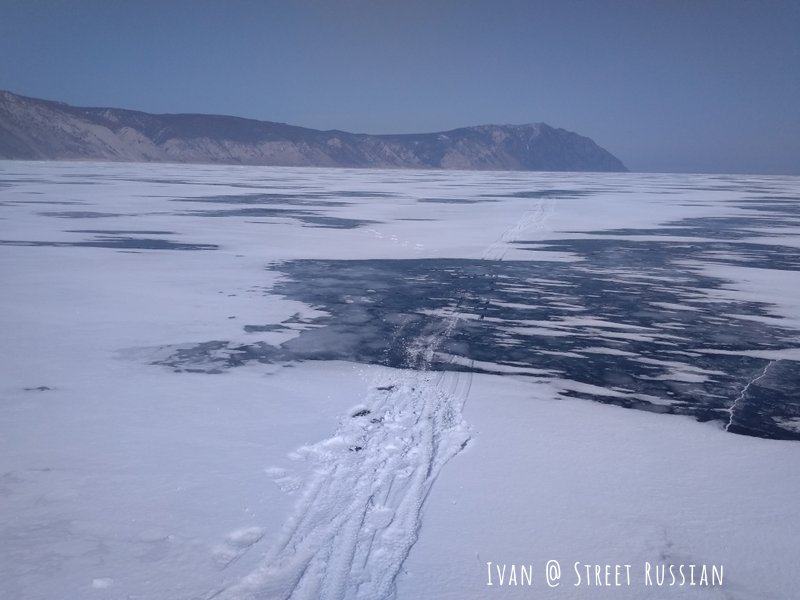 Do you have any advice for someone who wants to repeat your journey?
It would be better to choose an appropriate season (end of Feb and beginning of March) and to have wind-resistant warm clothes. The only thing you need is luck!!! So good luck. As for me, I'm planning to do it again.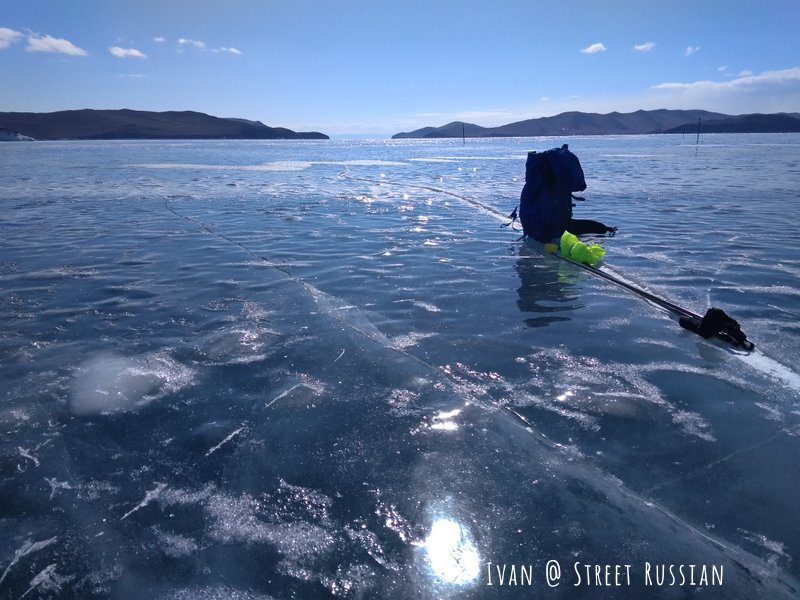 Ivan, thank you very much for telling us about your adventure! 🙂 🙂 🙂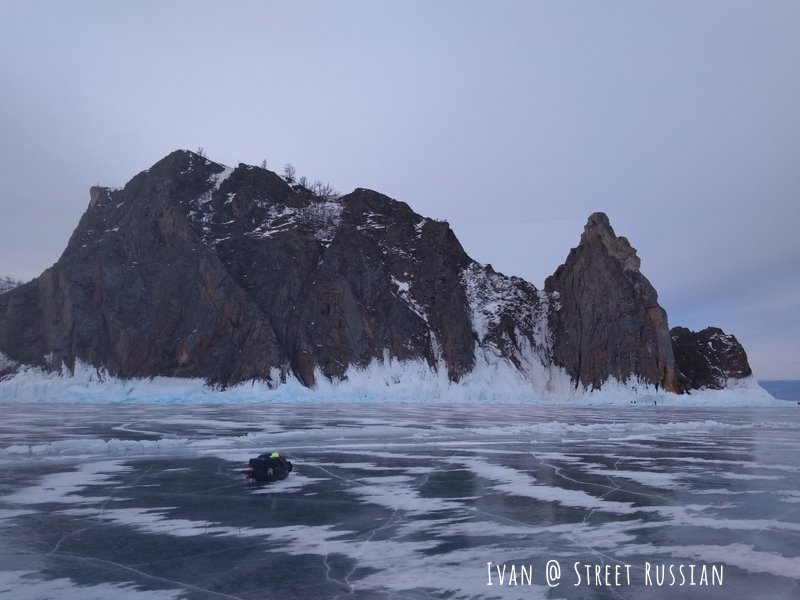 Readers, would you like to follow in his footsteps? I'm terrified of ice so I'll settling for living vicariously through Ivan.
PS: For another of Ivan's adventures, read Interview: Hiking in Taganay National Park.