When we first moved to Kazan, it seemed like the city lacked street art. I was wrong! Just like in Chelyabinsk, it takes lots of walking to discover what the city is hiding. And both Chelyabinsk and Kazan have benefitted from «Культурный код», a nation-wide art festival that brings international street artists to cities across Russia.
All of the murals below were created during Kazan's 2021 «Культурный код» festival. According to this article, these murals were mostly inspired by the history of the city/neighborhood but the artists were given complete artistic freedom. These photos are from early fall 2021, so the colors are still bright and the details are untarnished by winter weather.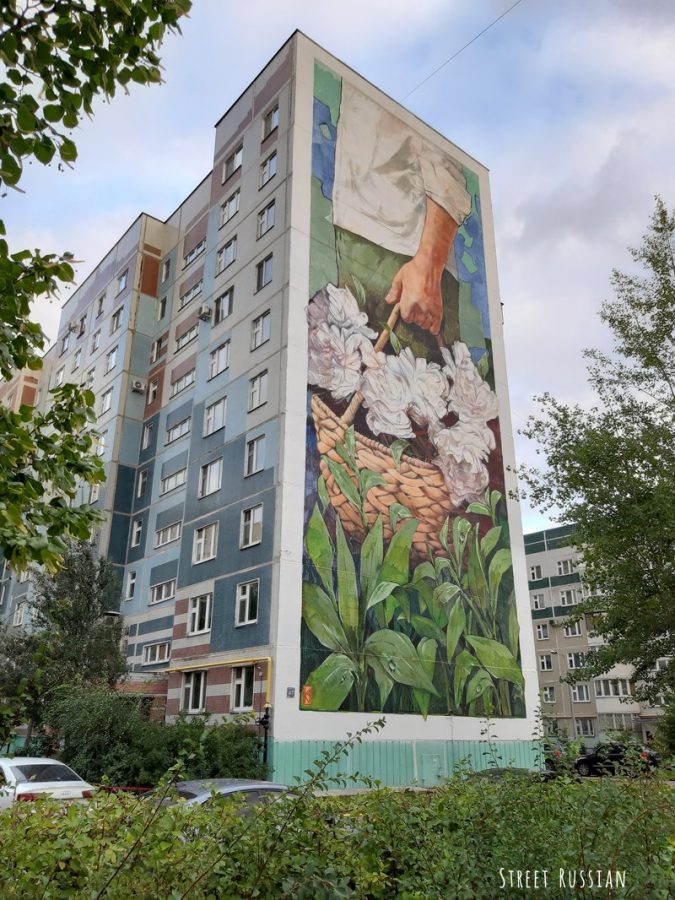 This first mural references a novel from Tatar author Abdurakhman Absalyamov. His book «Белые цветы» is actually what the entire neighborhood is named after. Here's more info on the mural from creator Андрей Калугин.
The next mural is instantly recognizable. It's very similar to this Chelyabinsk mural, also by the same artist. Rustam QBic, aka Рустам Кубик, is from Kazan and famous across the globe for his street art. He even painted a mural in my hometown! If you ever see a beautiful mural featuring Rubik's cubes in place of human heads, it's probably his creation.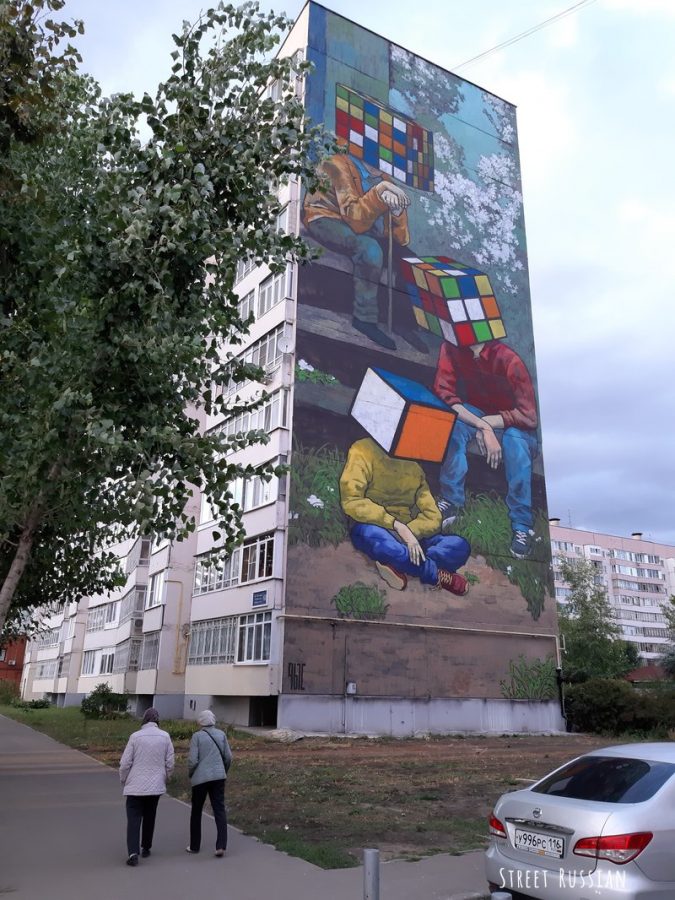 This colorful two-building, eleven-story mural is a tribute to graffiti artists. It was painted by the US duo Pilot & Hef. Here's a cool video of the artists at work in Kazan.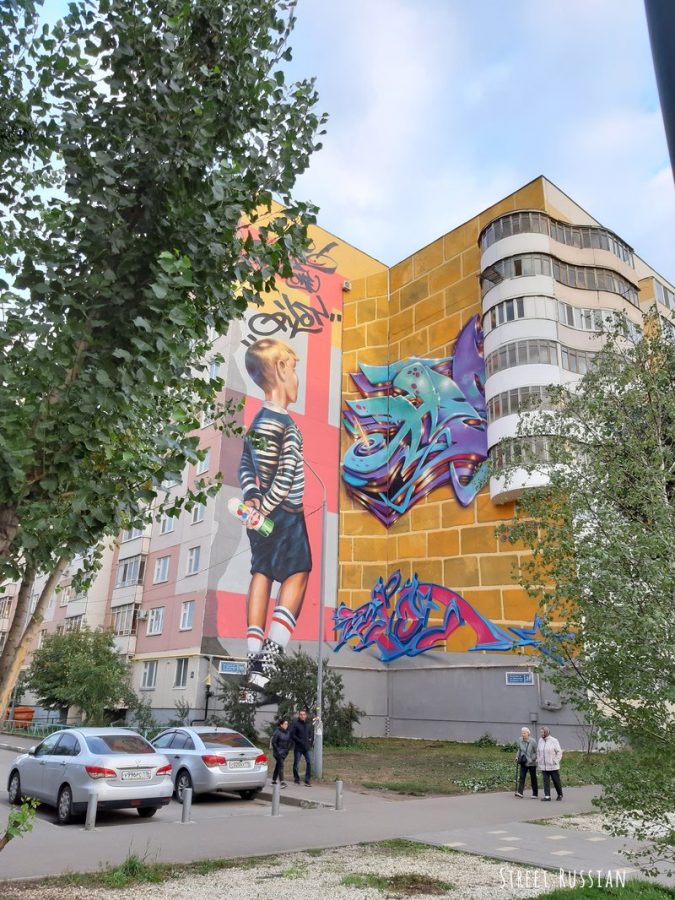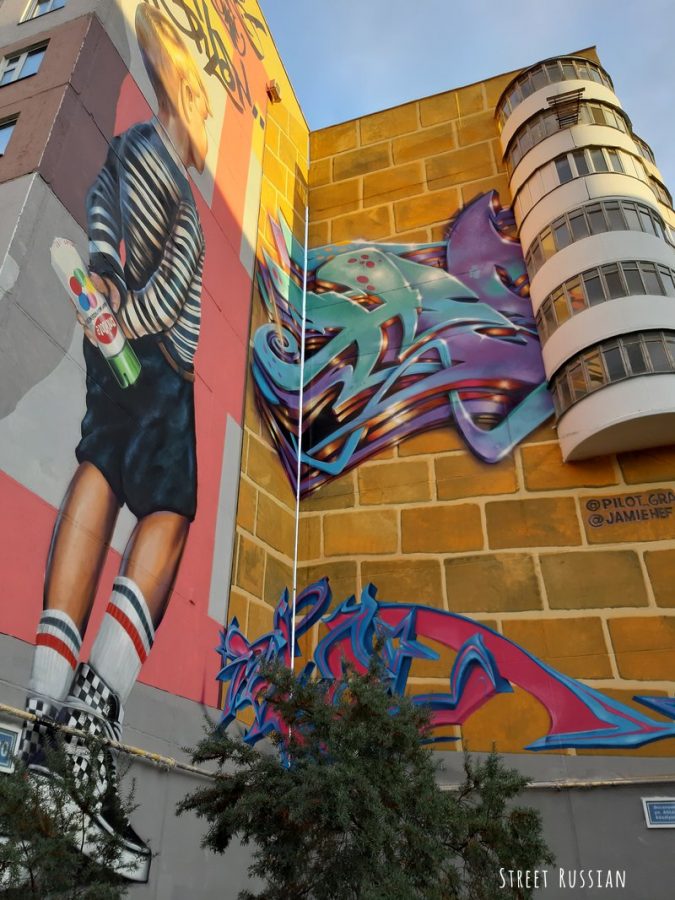 The next mural is my favorite. Like the previous one, it also spans two eleven-story buildings. Both sides were painted by the Bulgarian brothers Arsek & Erase. This mural is called Луна и Солнце and was modeled after the ворота башни Сююмбеке, a famous Kazan landmark.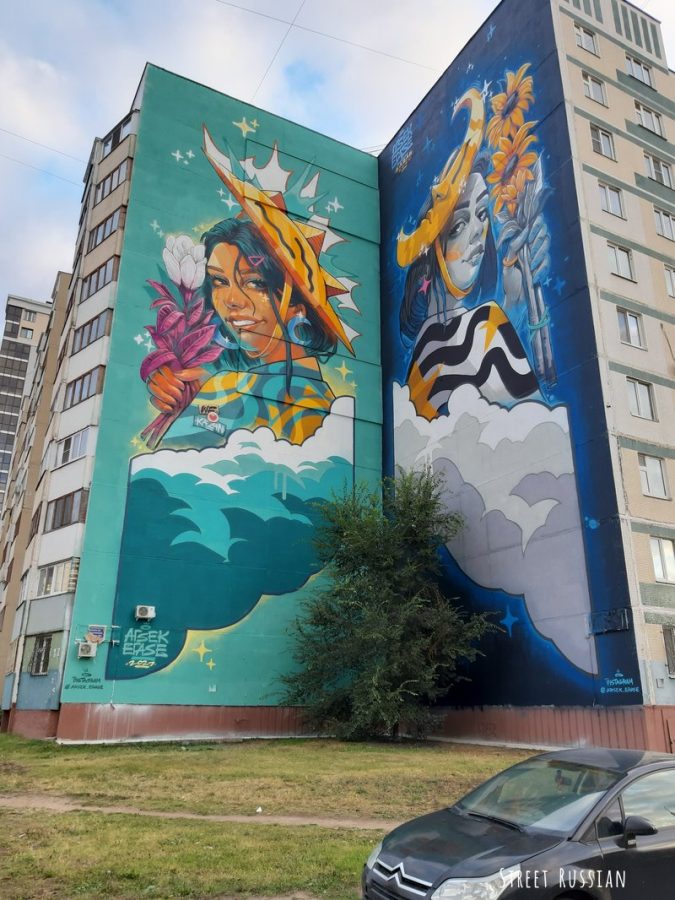 One girl represents the sun…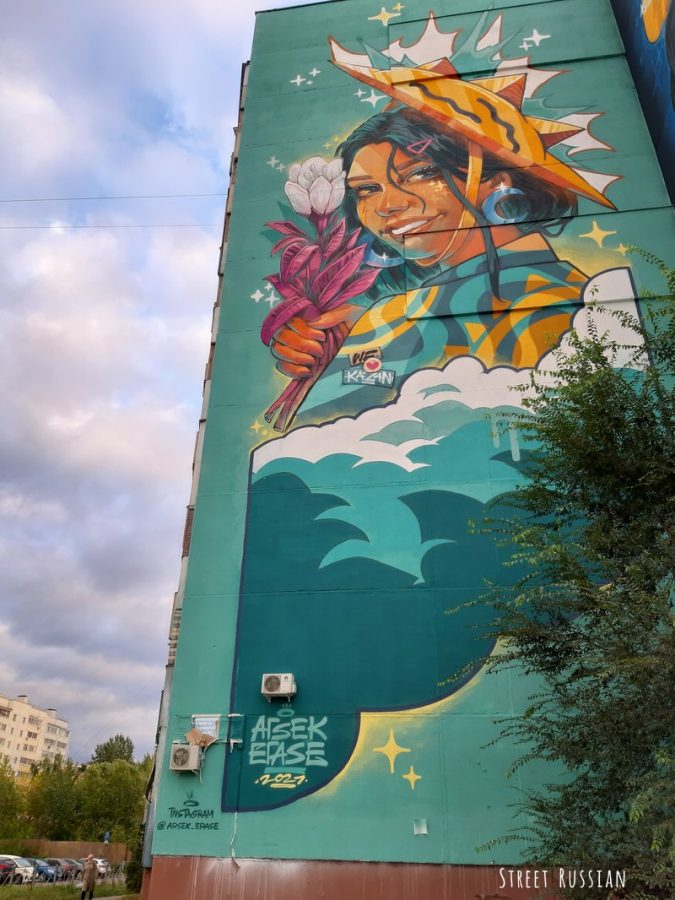 And the other girl represents the moon…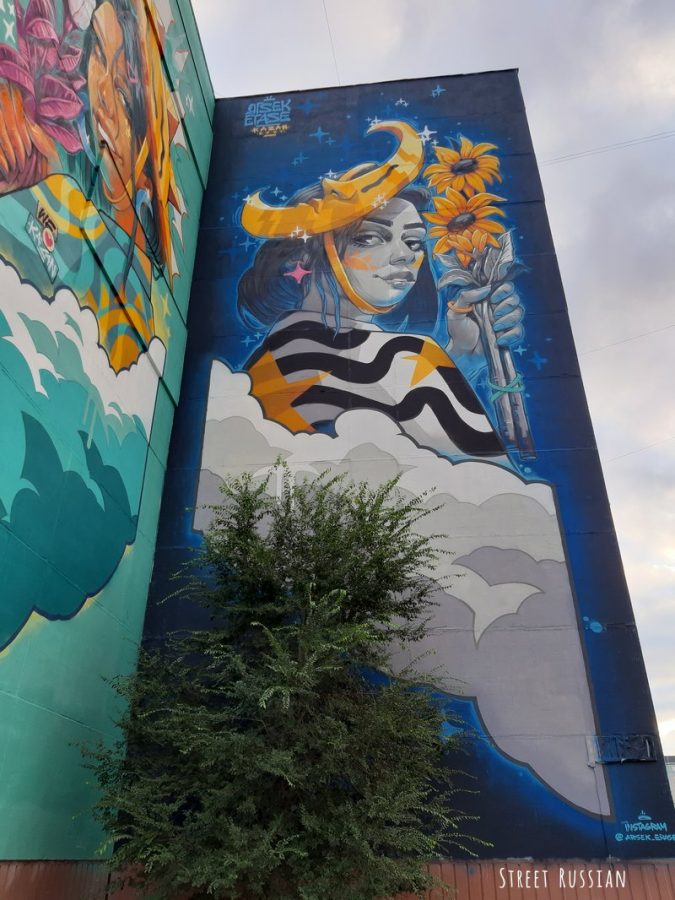 The final mural was painted by Spanish artist Sav45 and, like the very first mural in this post, references «Белые цветы» by Абдурахман Абсалямов. Sav 45's mural shows Гульшагида Сафина, one of the main characters in the novel.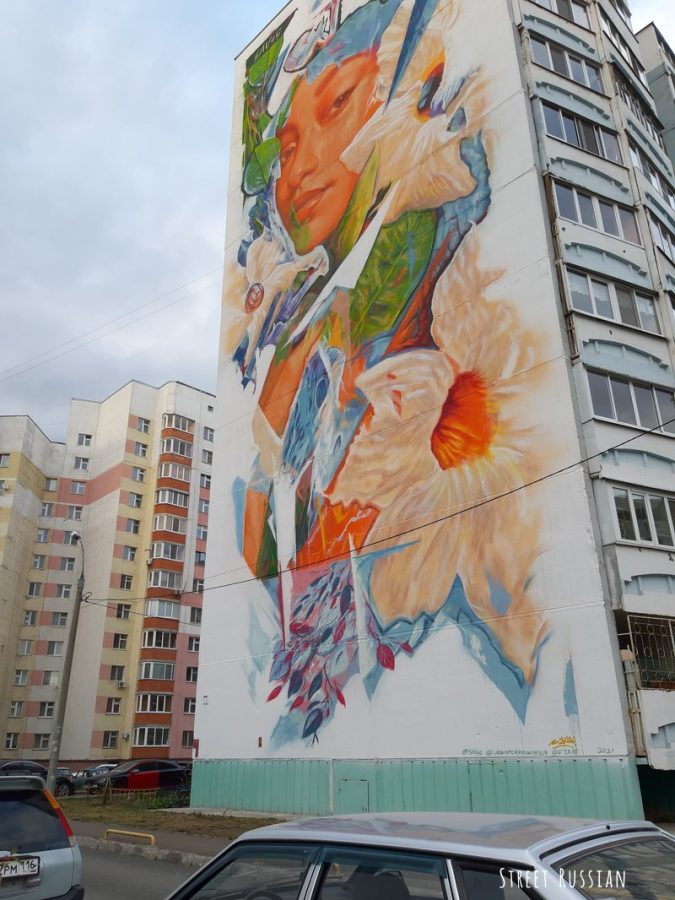 Which mural impresses you the most?