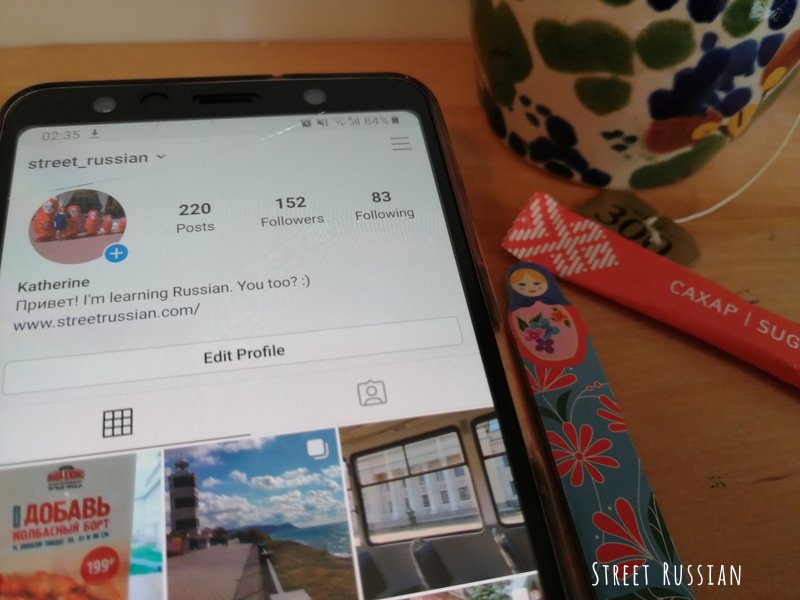 Several months ago I saw an interesting Instagram post written by a Russian teacher. Her main point was this: following Russian teachers on Instagram is not a good way to improve your Russian. Instead, you should follow people living out their lives in the Russian language.
I do follow several Russian teachers on Instagram and I think their content is pretty useful. That said, there are only so many times you can look at grammar charts and vocab lists. Once you progress beyond basic Russian, switching out some of the teachers for non-teaching native speakers is a good idea.
Follow people with your hobbies. Follow people living in unusual places. Follow people who are older or younger than you. (I can't tell you how many Russian words I've learned from being IG friends with some of my teenage students. Not that I can use those words. 🤣 ) Follow celebrities and authors. Follow accounts that share daily photos of Moscow / Chelyabinsk / Vladivostok / Tula / Murmansk / Petropavlovsk-Kamchatsky / your favorite city. You can also follow hashtags of your favorite things, like #борщ or #матрёшка.
If you're not sure where to start, here are a few of my favorite Russian-language Instagram accounts. Click on the photo to go directly to that account.
************
The animals
************
Humans with talents
************
Russian architecture & nature
What do you think about learning a foreign language on Instagram?
Is it better to follow a teacher or a native speaker with an interesting story to tell?
Do you have any cool Instagram recommendations for me?