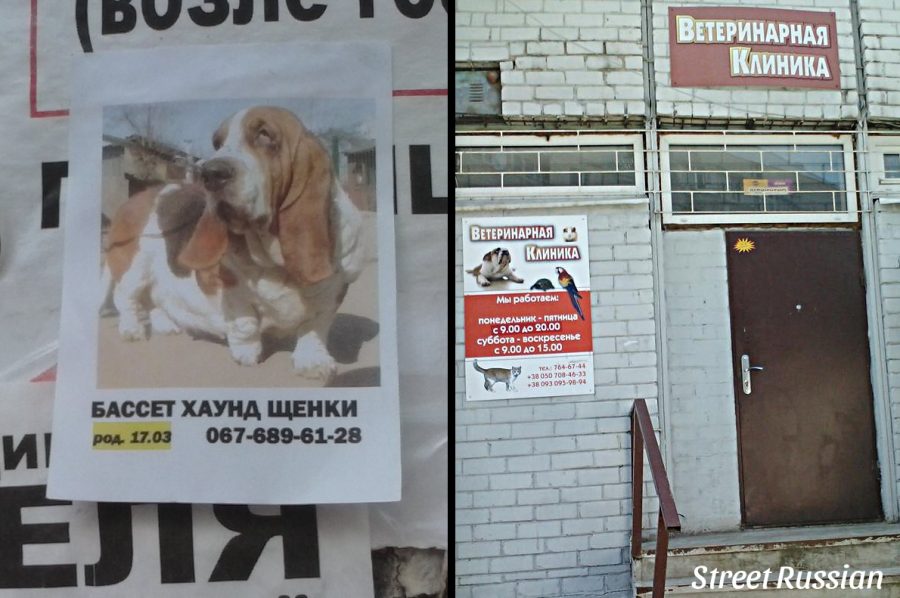 Although apartment living might not offer much space, people in Ukraine still love to have pets. Everyone seemed to have a cat (even us!). Lap dogs were a popular second. Do you have a pet? If so, you might know some of these next few words already-
But unfortunately, pets can go missing.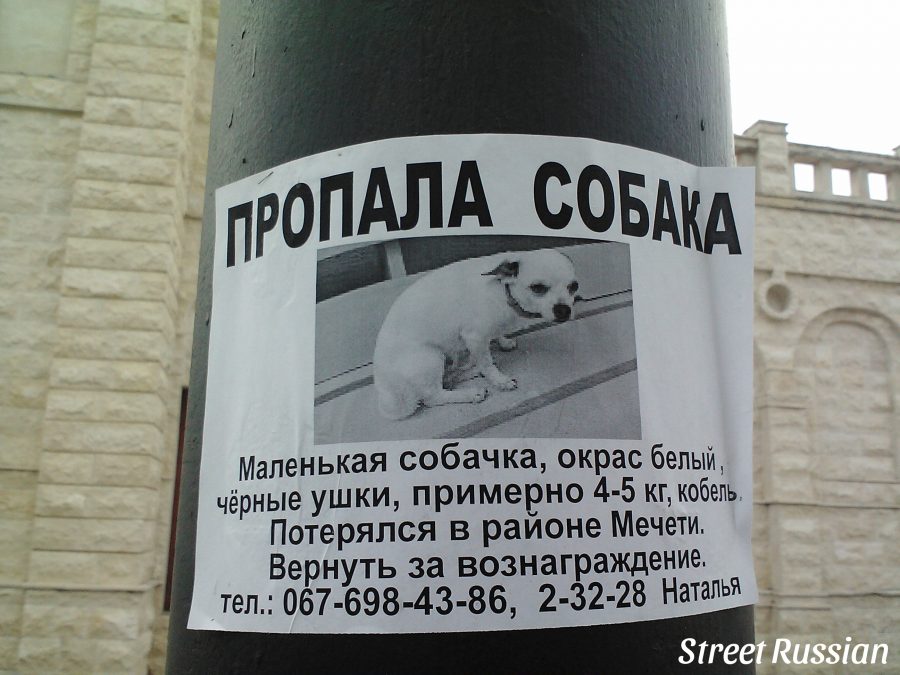 We saw a lot of these signs on the streets of Kharkiv. Can you understand them?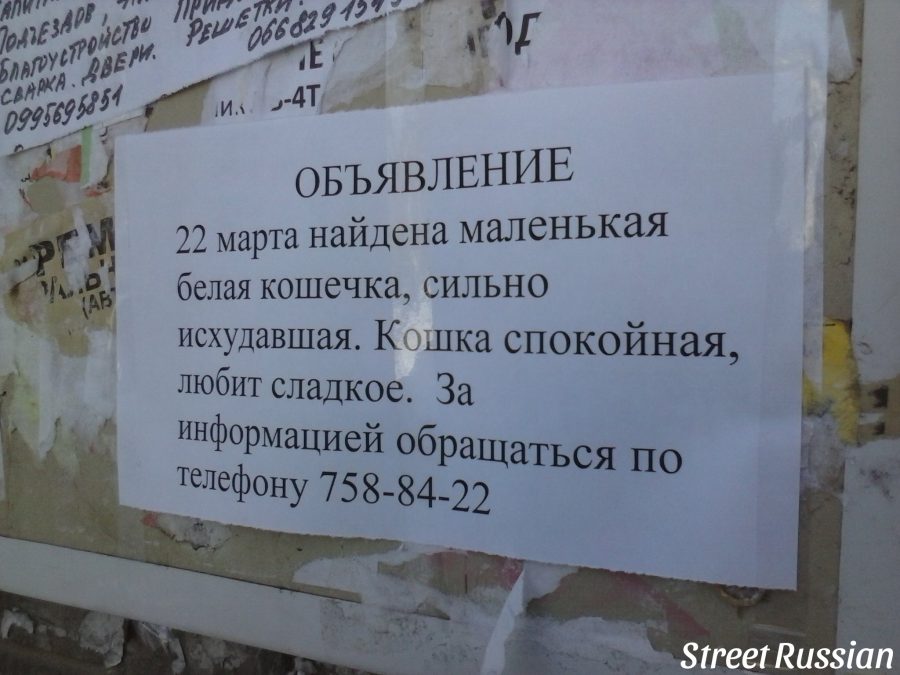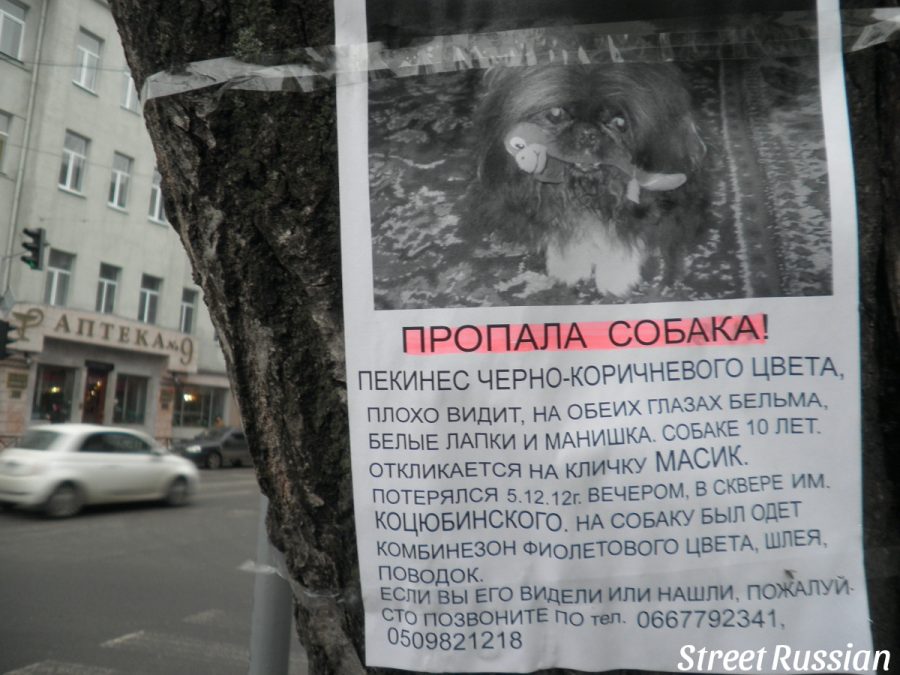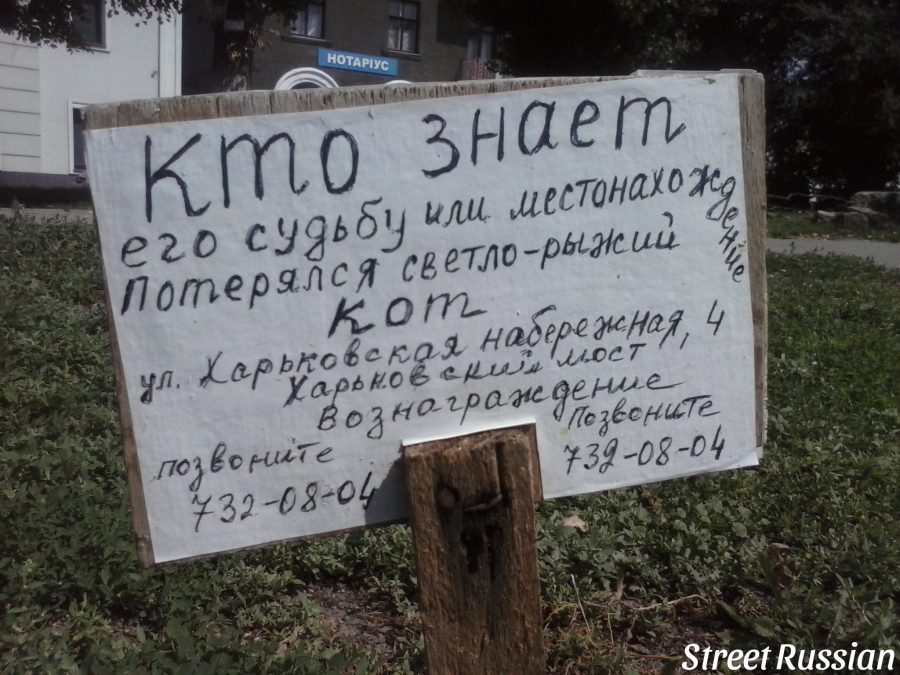 And sometimes it wasn't only the dogs and cats that would go missing-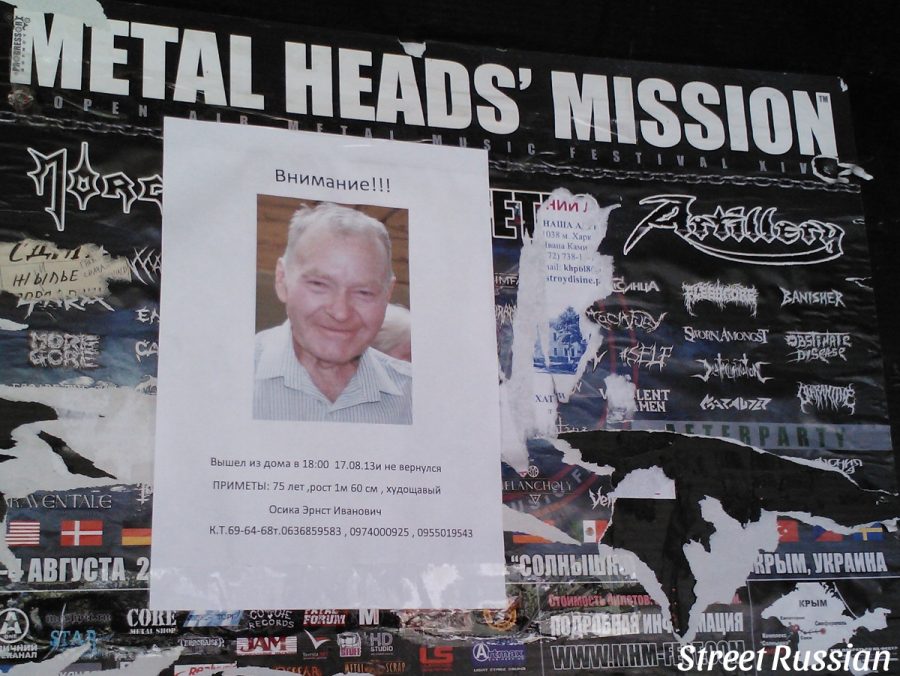 It was super sad to see all these 'missing' signs. I hope everyone found their way home!
Russian / English cheat sheet
щенки = puppies
Здесь стерегу я! = I'm the guard here!
окрас = color
кобель = (male) dog
вернуть за вознаграждение = return for a reward
найдена = was found
исхудавшая = emaciated
на обеих глаза бельма = cataracts in both eyes
откликается на кличку / имя = responds to the nickname / name
немецкая овчарка = German Shepherd
курцхаар = German Shorthaired Pointer
нашедшего = the finder
Want more reading practice?
Street Russian Project index