The beginning of May is a time renowned for picnics and parades. May 1st, Labor Day, has been around in various forms for ages (USSR's International Workers' Day, pre-1917 May Day). Nowadays most people mark the public holiday by escaping for an afternoon into nature. A short week later it's time for День Победы, Victory Day, which usually means parades, fireworks, and public festivities.
Here's the front page of a Ukrainian supermarket flyer during this holiday week-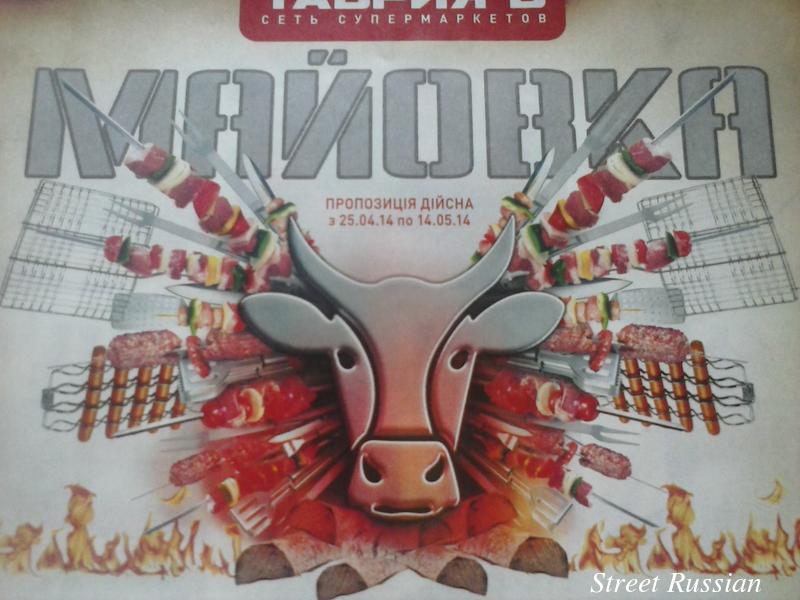 The word маёвка is frequently heard at the beginning of May, conjuring up images of spring, friends, family, and picnics. Take a look at this Google search for маёвка: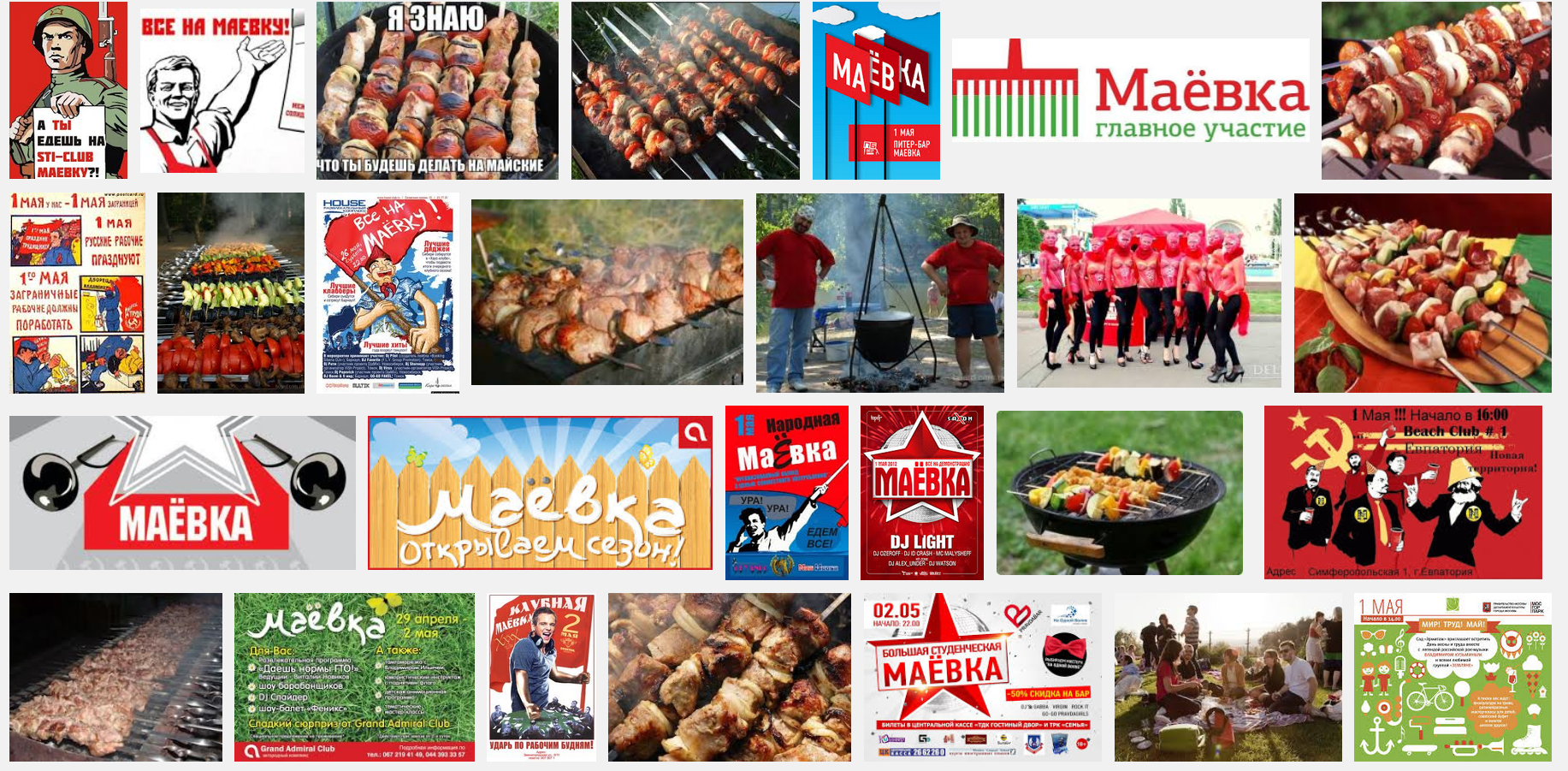 Vocab
If someone suggests "Поехали на маёвку!" to you, grab some beer and take them up on their offer!
Of course, your friends will remind you to мариновать мясо (marinate the meat) or buy the pre-prepared kind from the local meat shop. Once your group arrives at the picnic spot, the gender roles are clearly specified: the men set off to gather дрова (firewood) and mess around with the уголь (coal) while the women мыть овощи (wash veggies) and все готовить (set everything up). Then it's шашлык (shish kebab) time and a few friends will take charge of putting the говядина (beef), свинина (pork), or баранина (lamb) on the шампуры (skewers).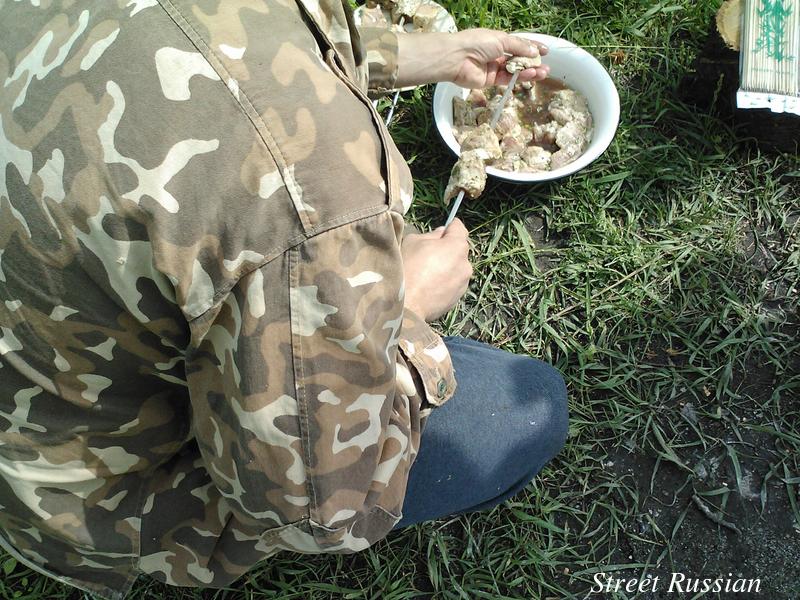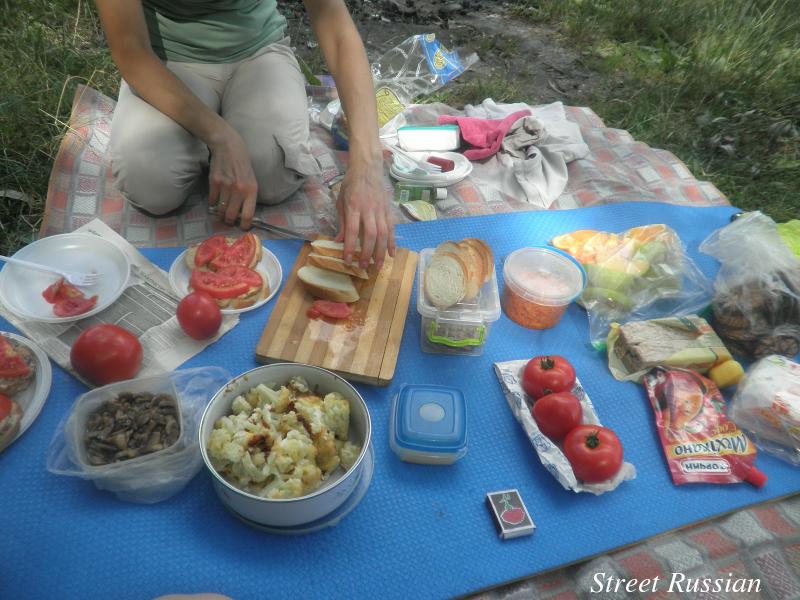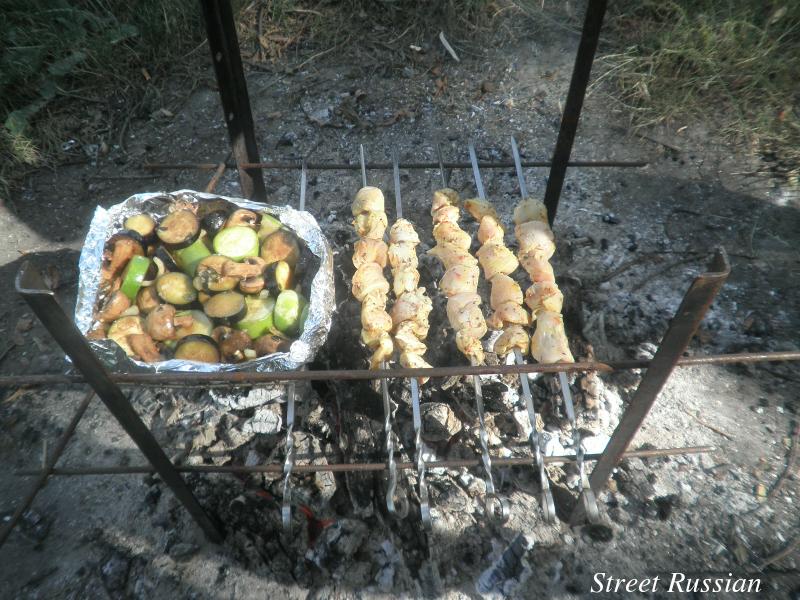 Как маёвку проведешь? (How will you spend the May holidays?) Click here to see how we провели маёвку 2012 in Kharkiv, Ukraine– it was lots of fun!