Ready-to-eat meals are gaining popularity in Russia. I haven't yet seen meal kits like Blue Apron and HelloFresh, but there are plenty of services that will drop off a few days' worth of food. On the recommendation of a friend, I tried My Food last spring. Here's what a meal looked like: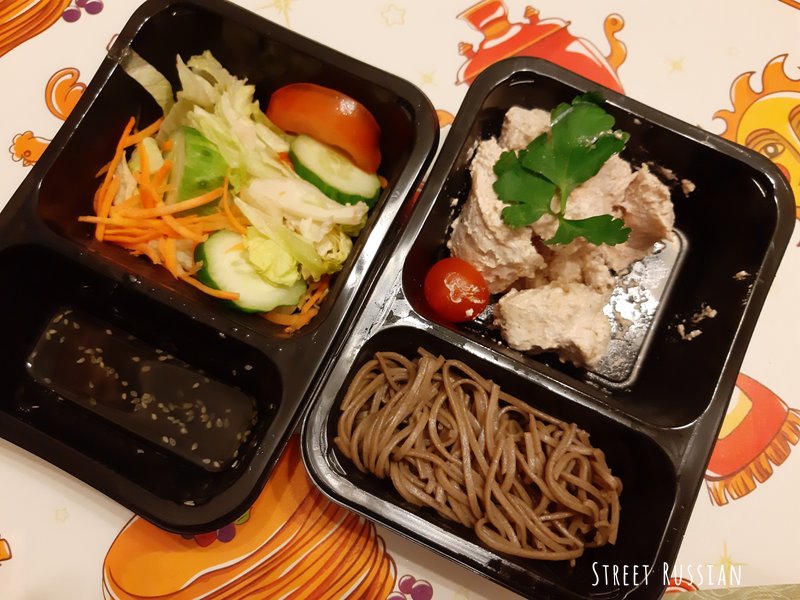 My friend had tried several of these companies that label themselves сервис доставки еды. She liked My Food the most because it has the most variety, offering an entire month of different meals before the menu repeats and everything was fresh + tasty. By the way, this is not a sponsored post 😆 just a little story of life in Russia. So based on the recommendation of my friend, I tried My Food last spring.
It was really simple to order meals. Let's walk through the ordering process together…
Here's the landing page: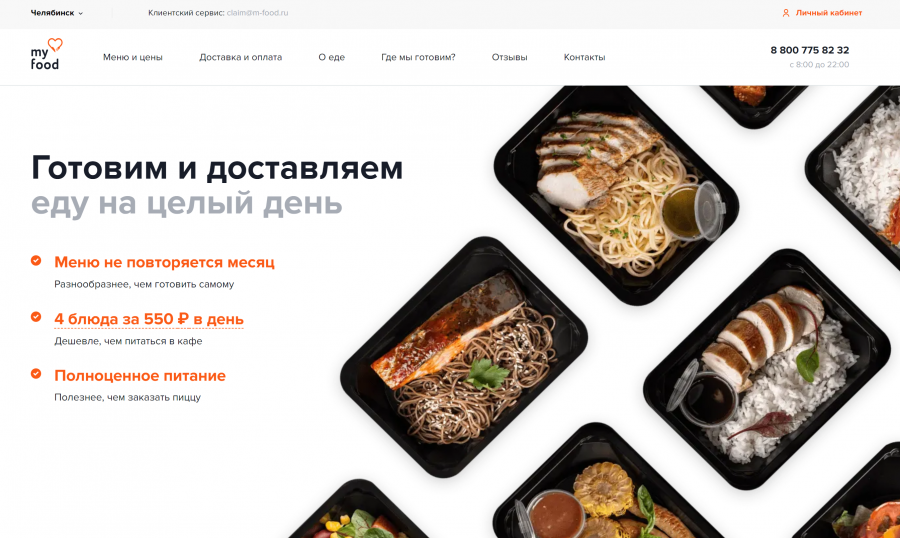 And here are the meal choices: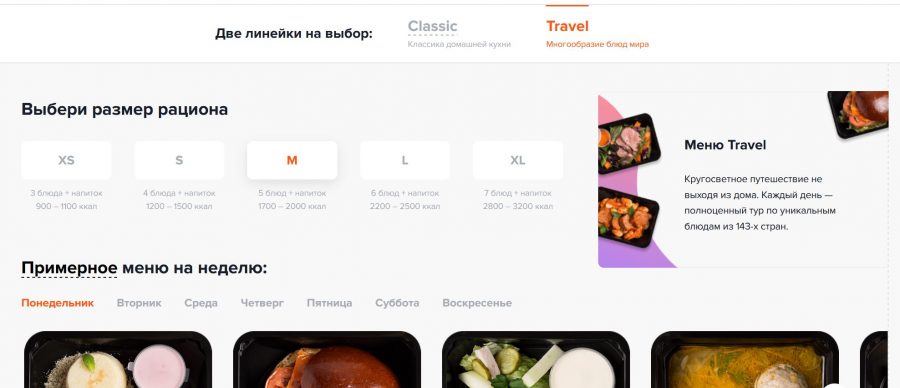 This screenshot is from Moscow's My Food, which is a little fancier than what's available in Chelyabinsk. For example, there is no напиток in the Chelyabinsk version and there's no XL option. Also, Moscow offers both Classic and Travel meals. The Travel meals are described as "Travel around the world without leaving home. Every day offers a complete tour of unique dishes chosen from 143 countries." Chelyabinsk only had the Classic meals option, which was cheaper and absolutely fine with me. The only choice I had to make was to decide which size to try: X-Small, Small, Medium, or Large.

Here's what the meals looked like:
XS = three of these black trays a day, S = four a day, M = five a day, L = six a day.
As for the cost in Chelyabinsk, it ranges from 500 rub/day ($6.68 USD) to 1000 rub/day ($13.36 USD) depending upon the plan. I think I paid about 650 rub/day ($8.86 USD). By the way, here is a list of all the cities that currently offer this meal service: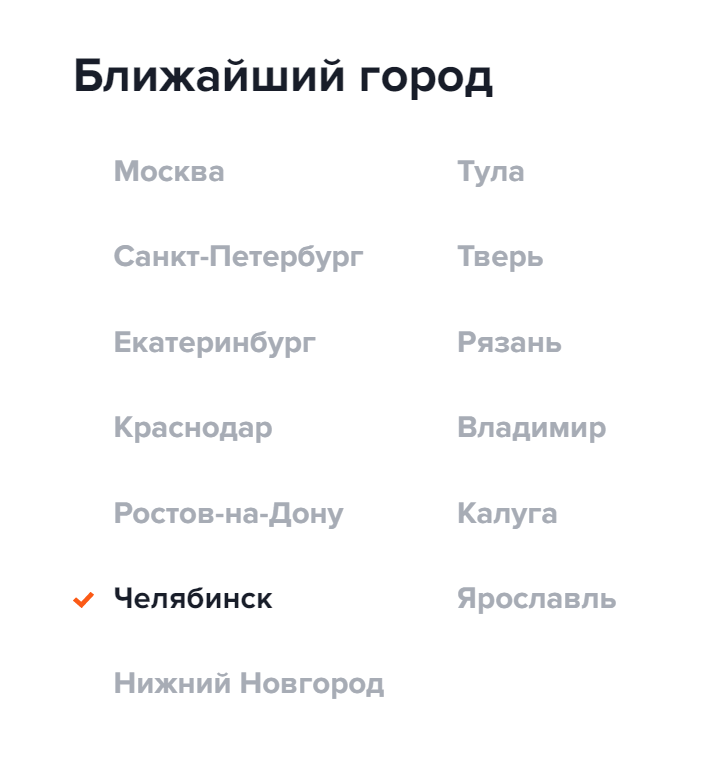 Although the food themes were pretty repetitive in general – here's a salad! here's some kind of fancy rice! – the exact dish almost never repeated. There were lots of really tasty meals (many traditional Russian dishes, some meals were more Asian/European) and just a single miss (some kind of cake with a little mold on the side). Every order came with its own menu, like this: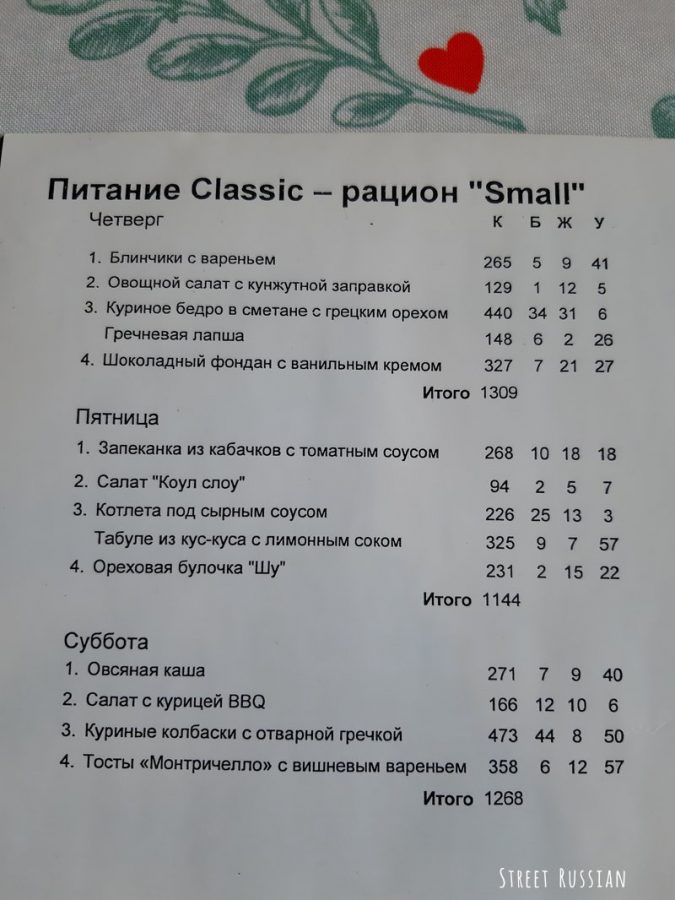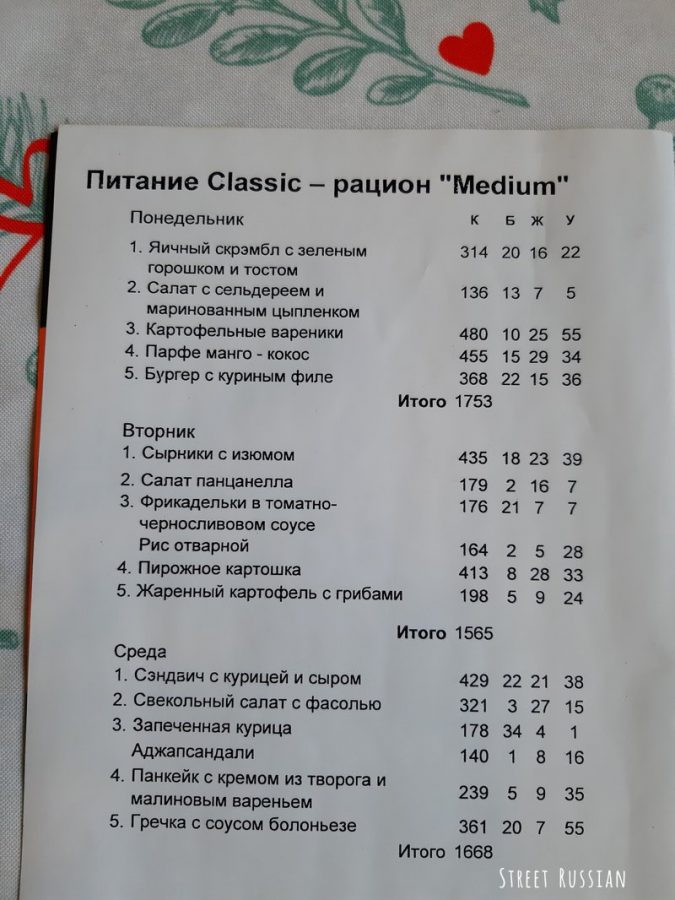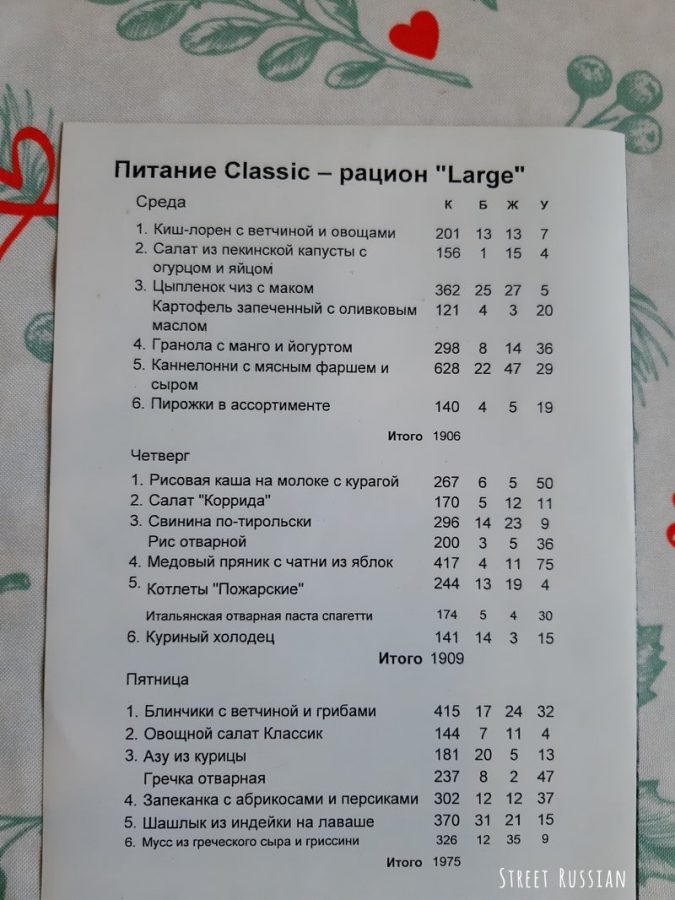 I also enjoyed reading the My Food emails in the name of learning new Russian vocab. They're usually short messages with a reference to a Russian/international holiday. Or кешбэк, the favorite word of every Russian company right now. 😄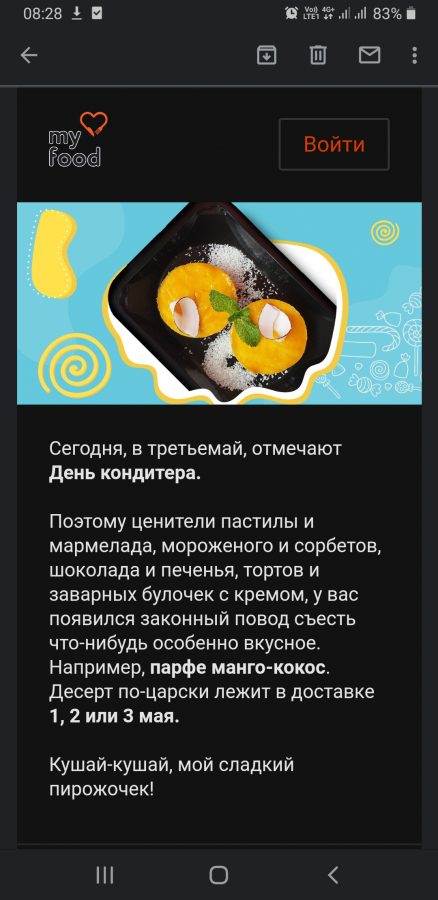 Overall, I was really happy with this service. A courier dropped off fresh food every three days, and it was really easy to reschedule the drop off time if needed. (Well, easy for my husband, haha. I've graduated to answering phone calls in Russian but haven't yet started making them.😳) It was a fun thing to try, but I realized that I like cooking too much to give up for long. Have you ever tried a ready-to-eat meal delivery service in Russia?