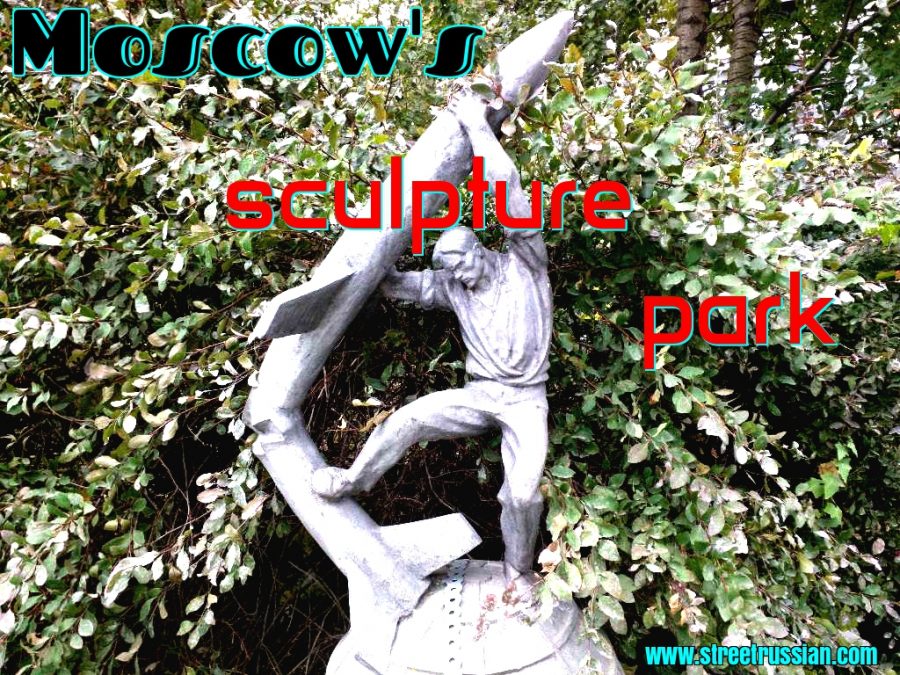 Welcome to Moscow's Sculpture Park, also known as the Muzeon Park of Arts, Park of the Fallen Heroes, and Fallen Monument Park. This sculpture park is just across the street from the city's famous Gorky Park-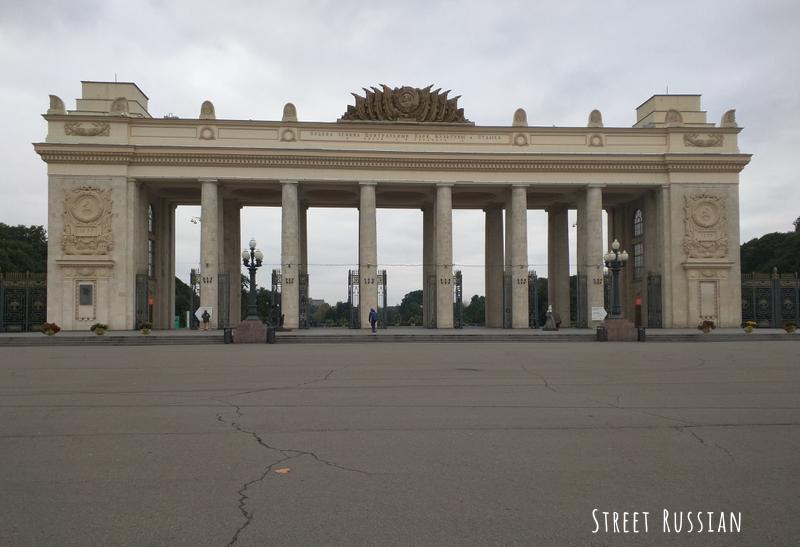 and next door to the New Tretyakov Gallery.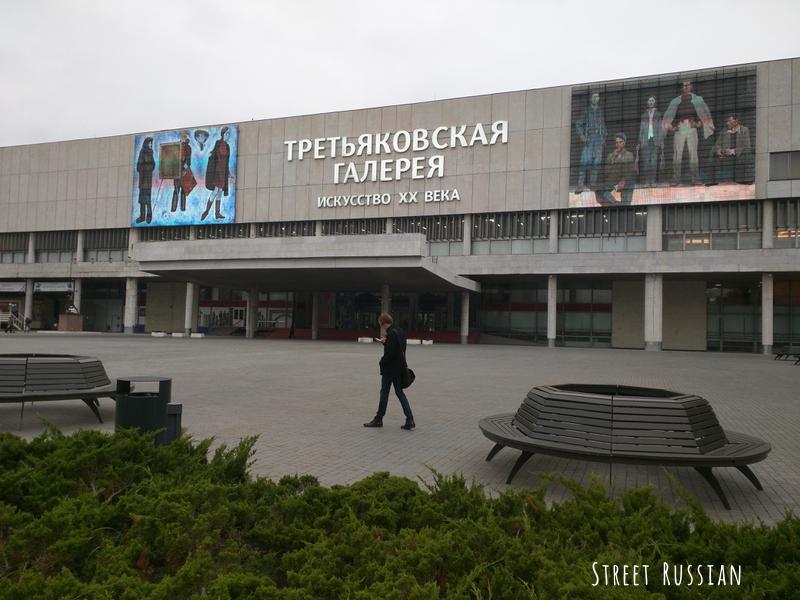 Since we weren't staying in Moscow for long, we had no plans for the city. Instead, we just walked and walked and walked in the early October chill. This park was a lucky- and free!- find.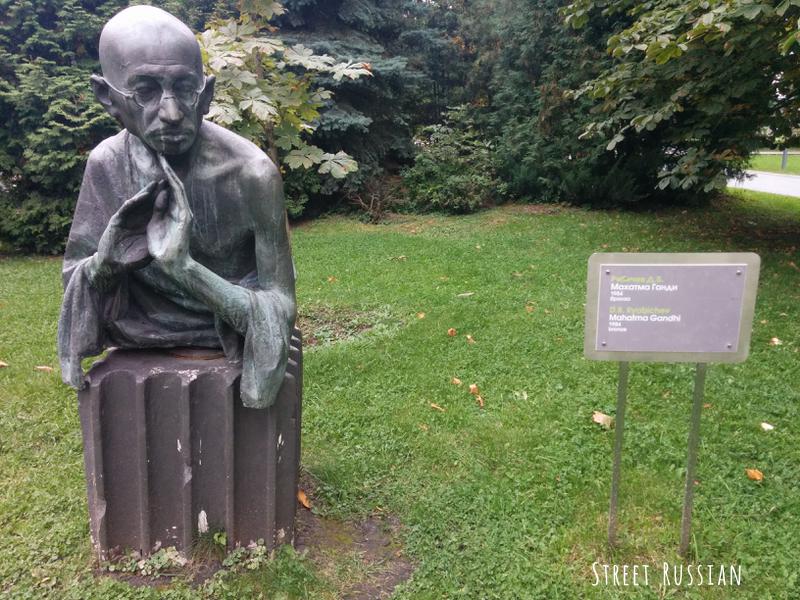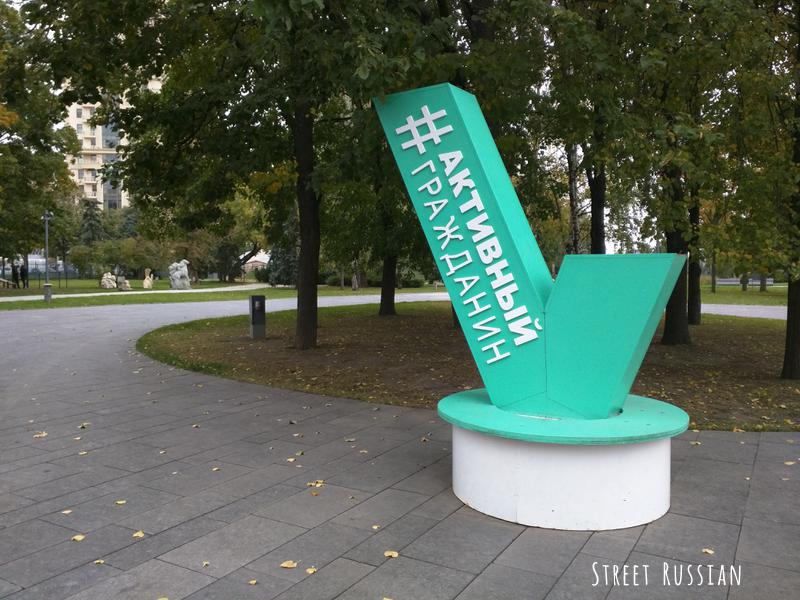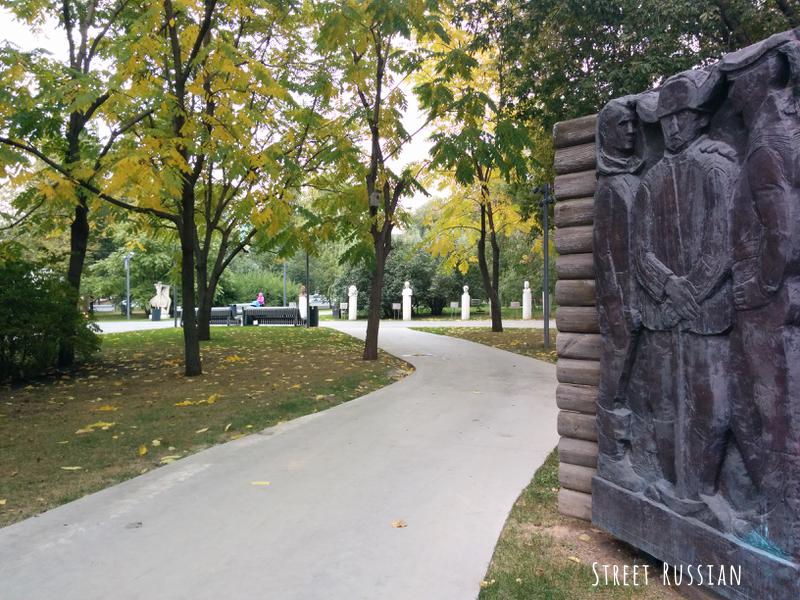 Although each statue was labeled with information in Russian and English, there wasn't any information on the park itself. Since then I've looked for information online, reading that the park was first a dumping ground for politically-unpopular statues and later turned into an official open air park.
Парк искусств МУЗЕОН – уникальный музей скульптуры под открытым небом. В коллекции – более 1000 скульптур: памятники советской эпохи и периода соцреализма, работы отечественных авангардистов и современных художников, а также паблик-арт.
I can easily believe that there are more than 1,000 sculptures here!
This jumbled collection next to the Tretyakov Gallery must have had at least 50 pieces of art.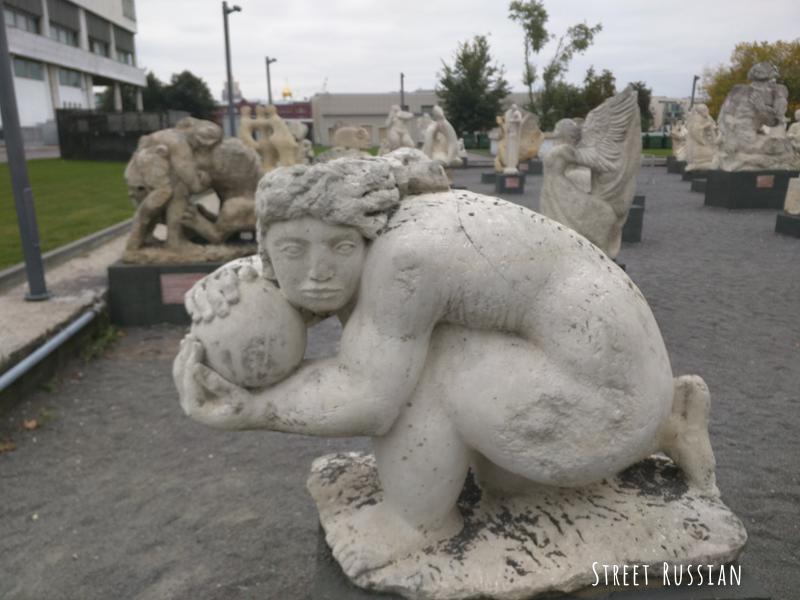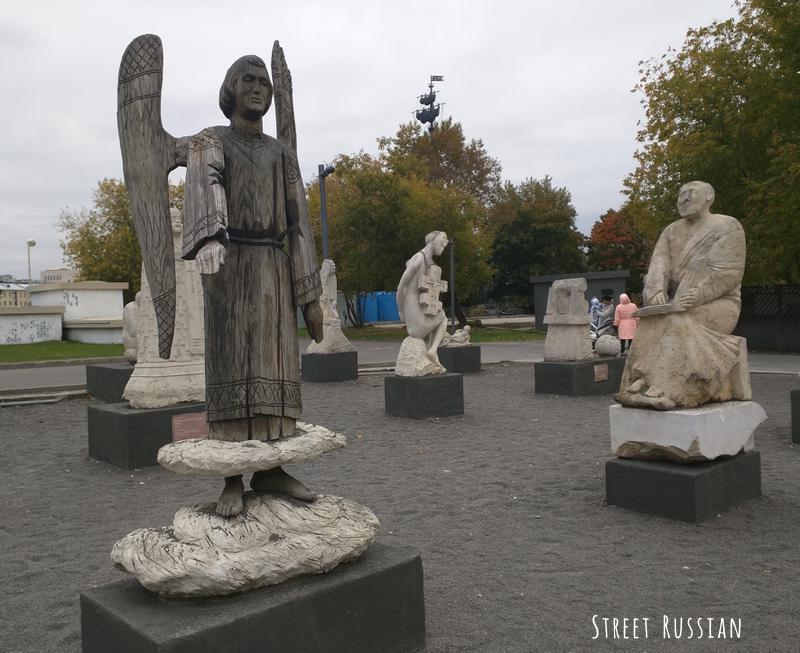 Elsewhere in the park…
Here is Строительница (A Woman Builder)-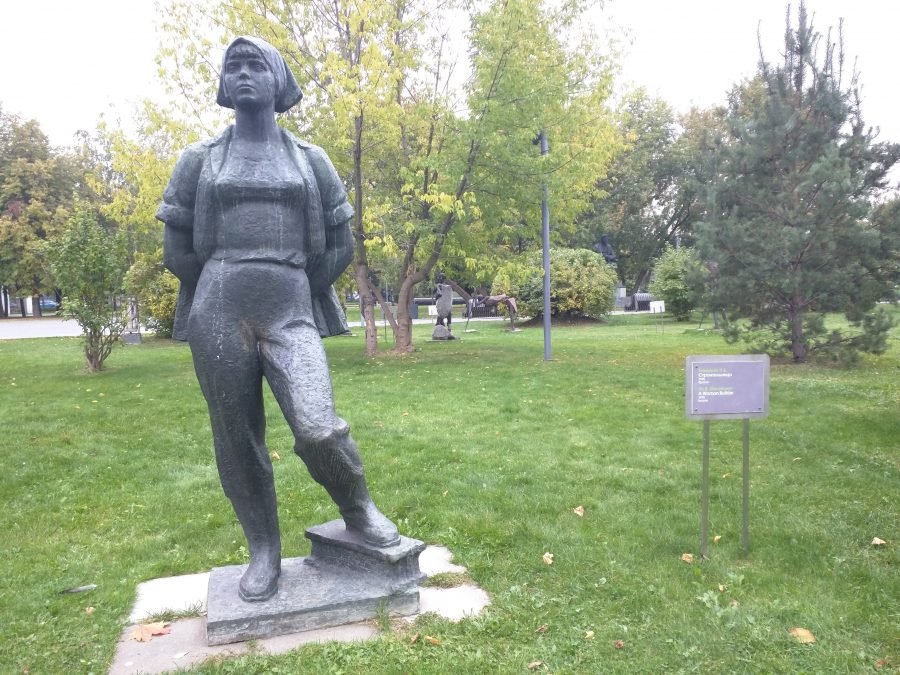 This is Воскрешение (Resurrection)-
This one is called Танковый десант (The Tank-Bourne Infantry)-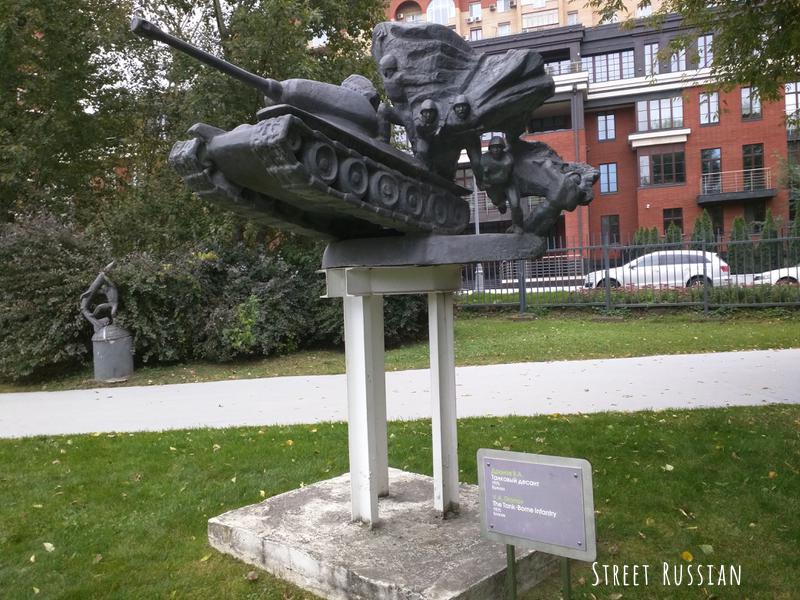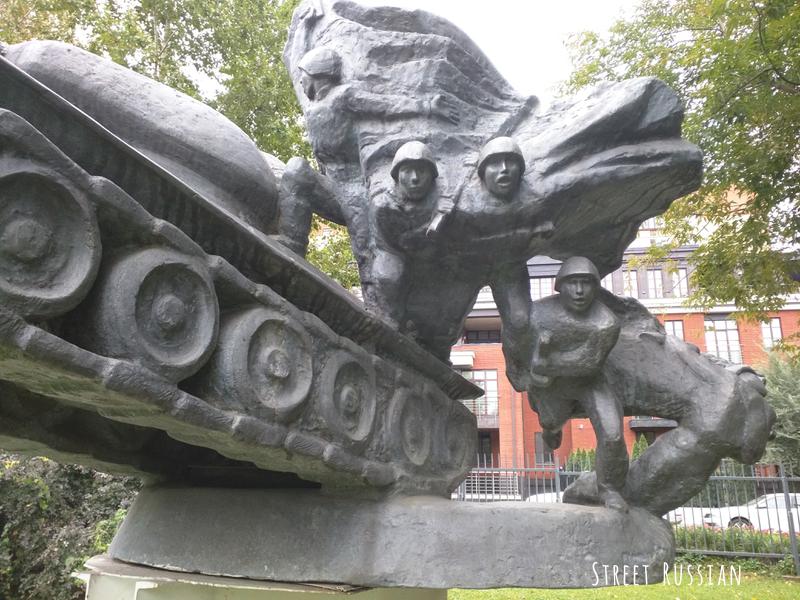 This sculpture is Разоружение (Disarmament)–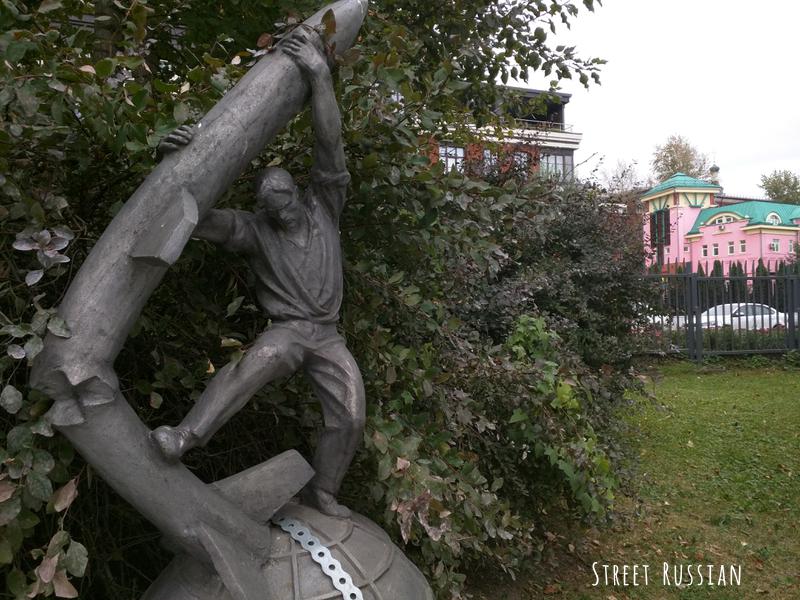 * Snack break!*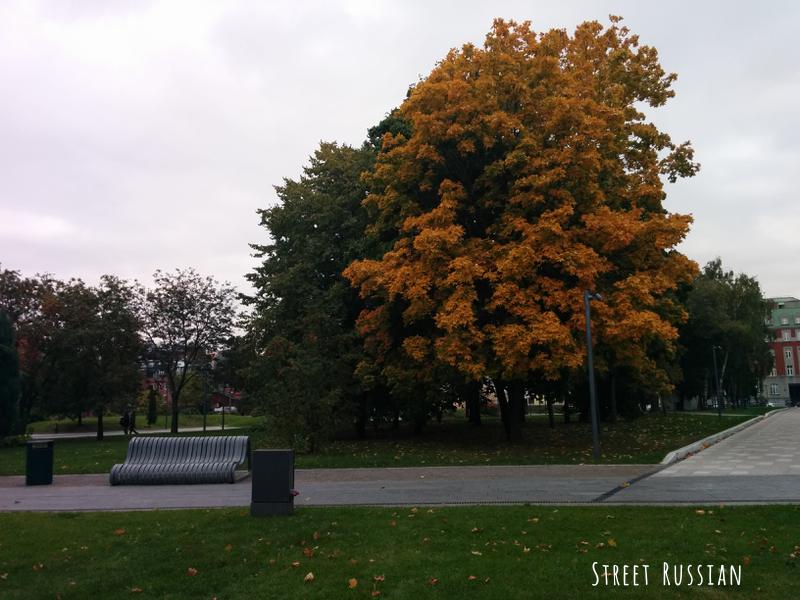 While not everything in the park refers back to the USSR (there's even rumored to be a sculpture of Albert Einstein and Niels Bohr smoking pipes together), you probably won't be surprised to run into this familiar face…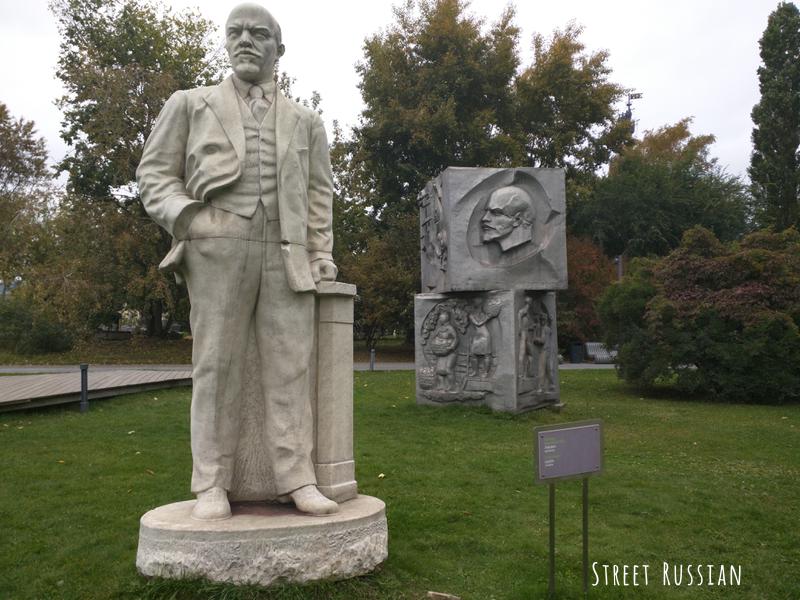 Or this one-
All the stone faces staring out at Stalin are the Памятник жертвам сталинских репрессий (Memorial to the victims of Stalin's regime).
We spent a few more (cold) minutes reading through all the old communist slogans and taking pictures for an Australian tourist.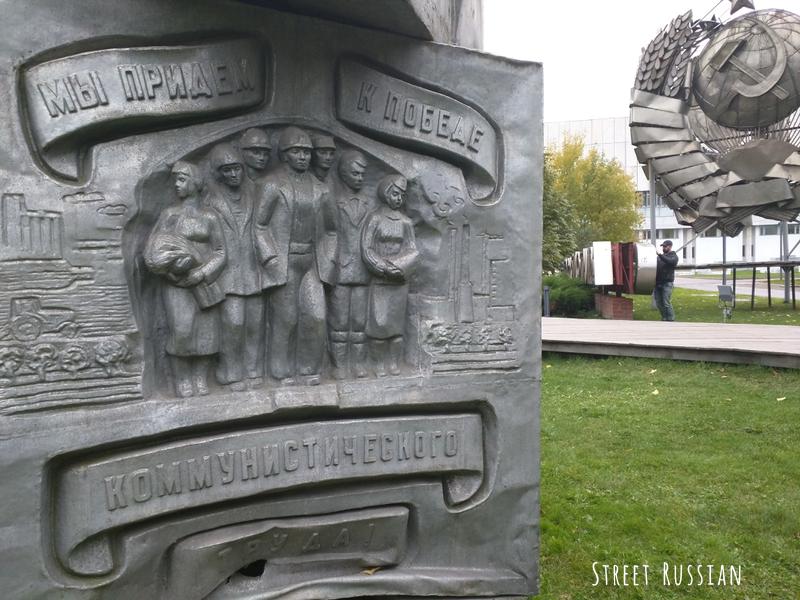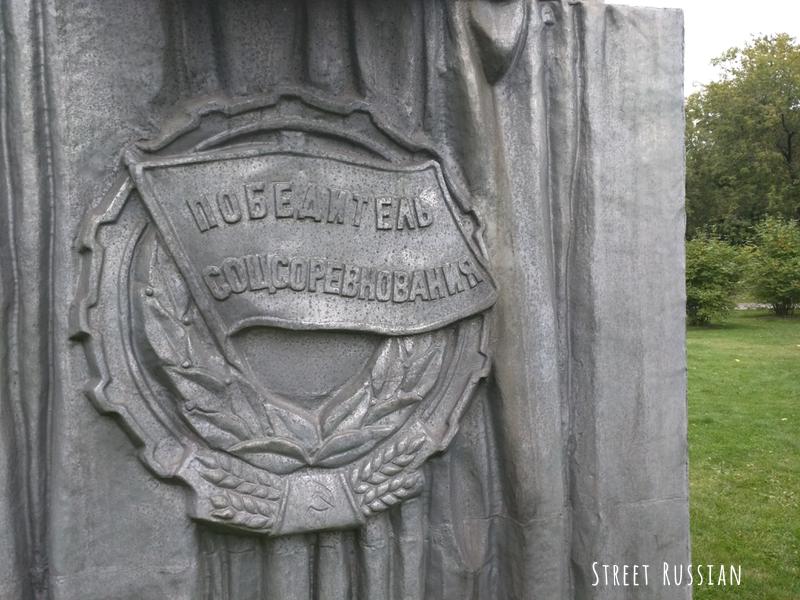 By the way, you can see another interesting monument from the park: a rather controversial statue of Peter the Great.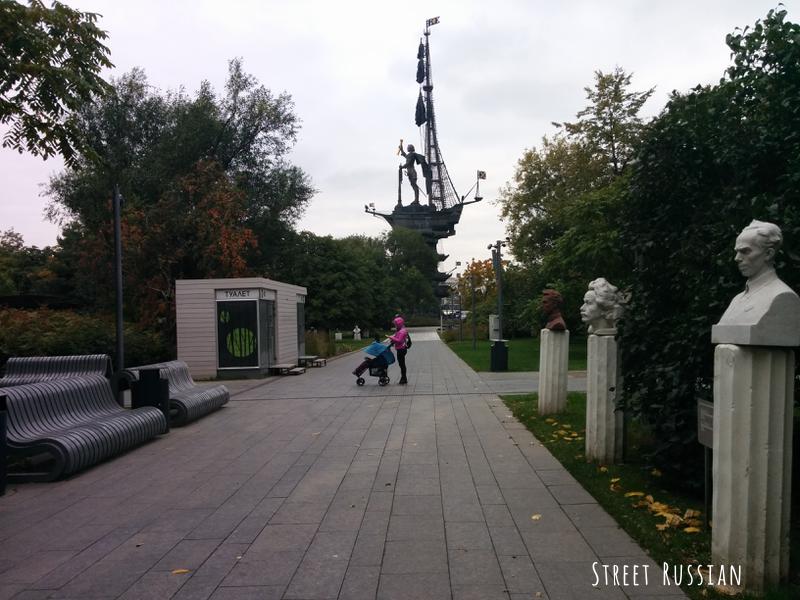 From the statue's Wikipedia entry:
"In November 2008, it was voted the tenth ugliest building in the world by Virtual Tourist. In 2010, it was included in a list of the world's ugliest statues by Foreign Policy magazine."
Is it really that ugly? I sure couldn't get a good photo of it, although I blamed it on a bad camera and poor lighting at the time.
What do you think?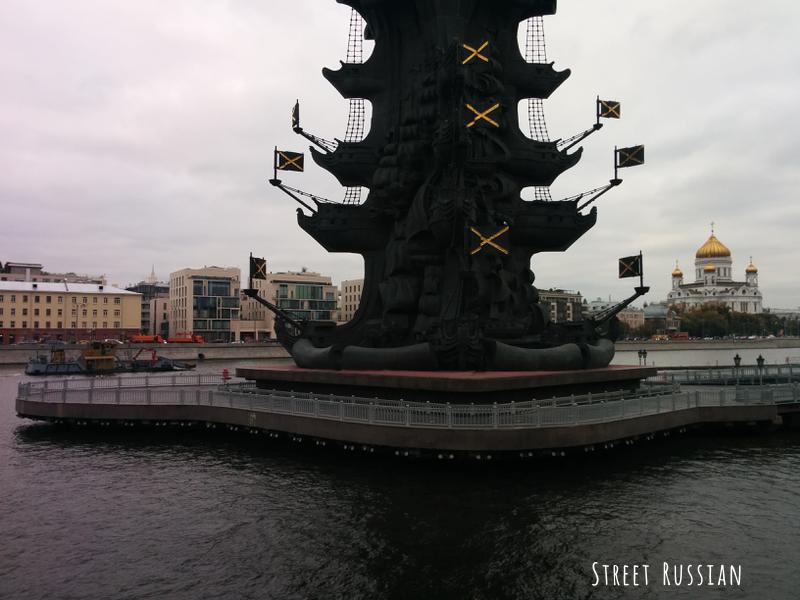 If you find yourself in Moscow one of these days, I recommend taking a walk through the sculpture park. It's easy to find, free, and outdoors. Or if you have another favorite spot in Moscow, let me know what it is! 🙂