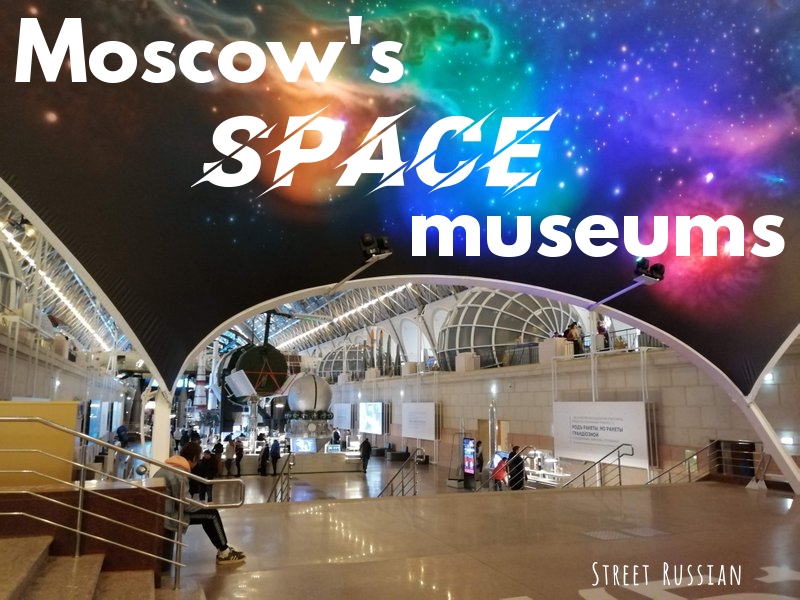 If you love all things space, there are two places in Moscow that you've got to see: the Museum of Cosmonautics and the Cosmonautics and Aviation Center.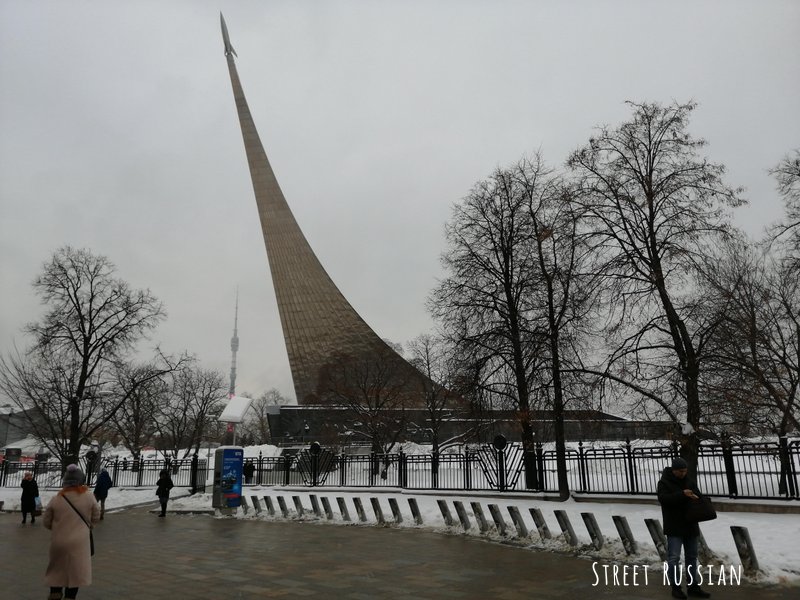 The Museum of Cosmonautics is just outside the VDNKh metro stop. It's easy to find; the massive Монумент «Покорителям космоса» (Monument to the Conquerors of Space) will point you in the right direction. The titanium monument is 351 ft tall and has been here since 1964.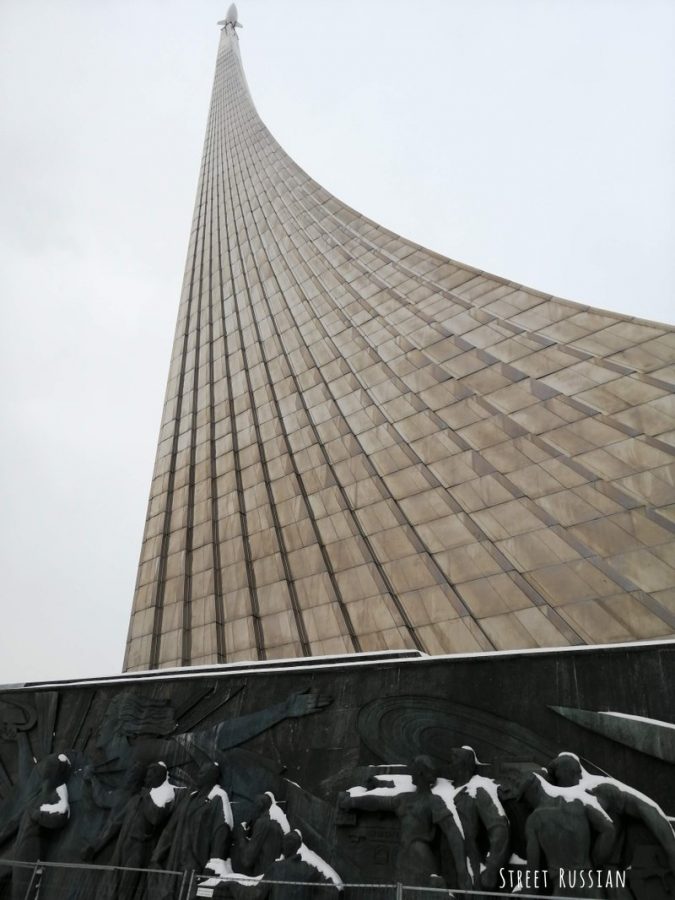 The bottom of the monument is filled with the faces of those on the ground who helped the space program succeed: the early programmers, engineers, scientists, etc.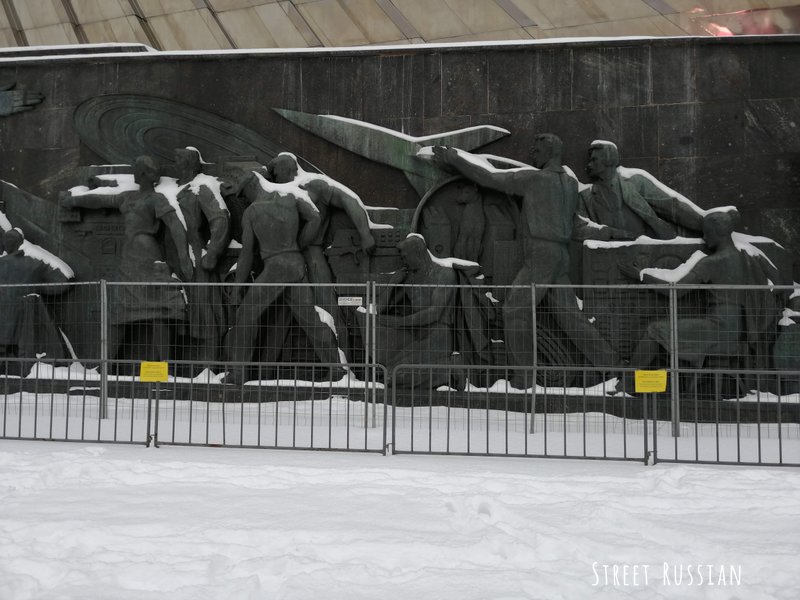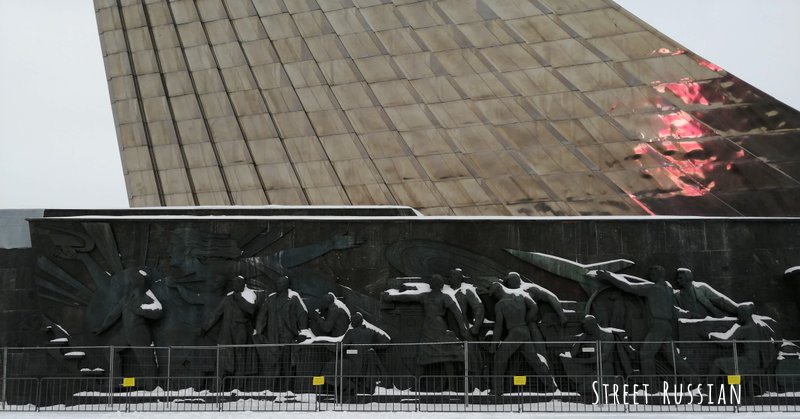 The actual museum (Музей космонавтики, Museum of Cosmonautics) is located right next to the monument… or at http://www.kosmo-museum.ru if you're traveling virtually.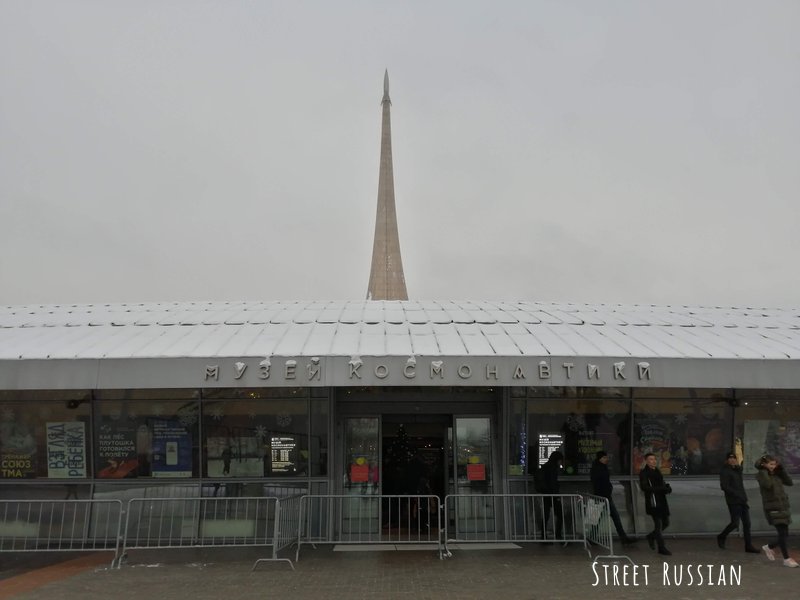 We didn't go into the actual museum since we knew the nearby VDNKh park was going to be a massive experience on its own. (More on the park later…)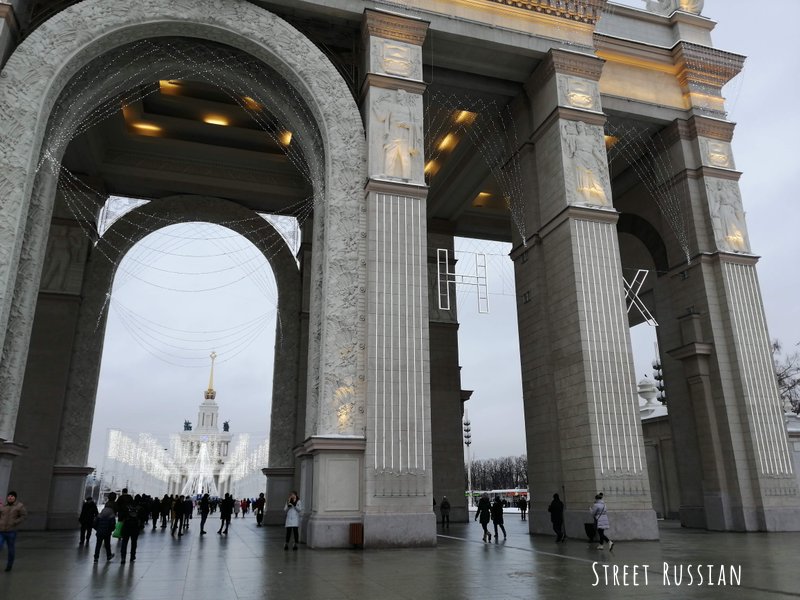 The space stuff is tucked away at the very back of VDNKh, about five light years from the entrance. You'll walk past all the exhibit halls of the former Soviet republics.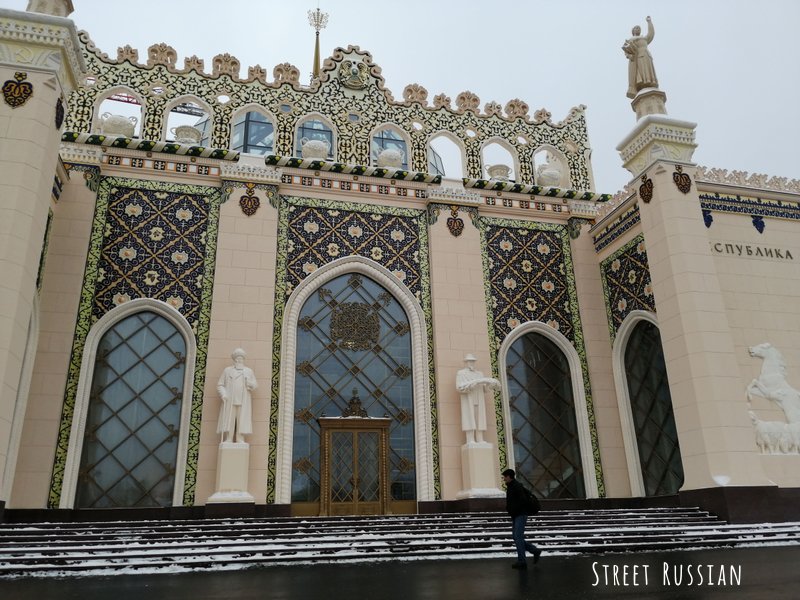 The space corner is a real treat. There's a true-to-size model of the Buran, Russia's first space shuttle, next to a space-themed playground. (Here's the backstory on this Buran.)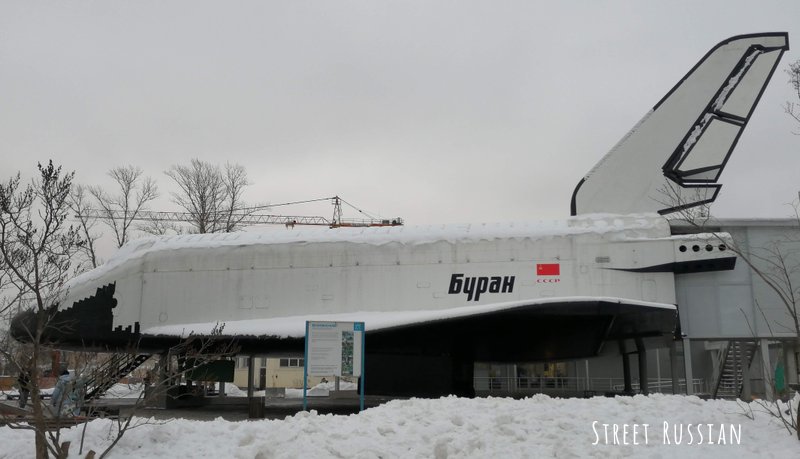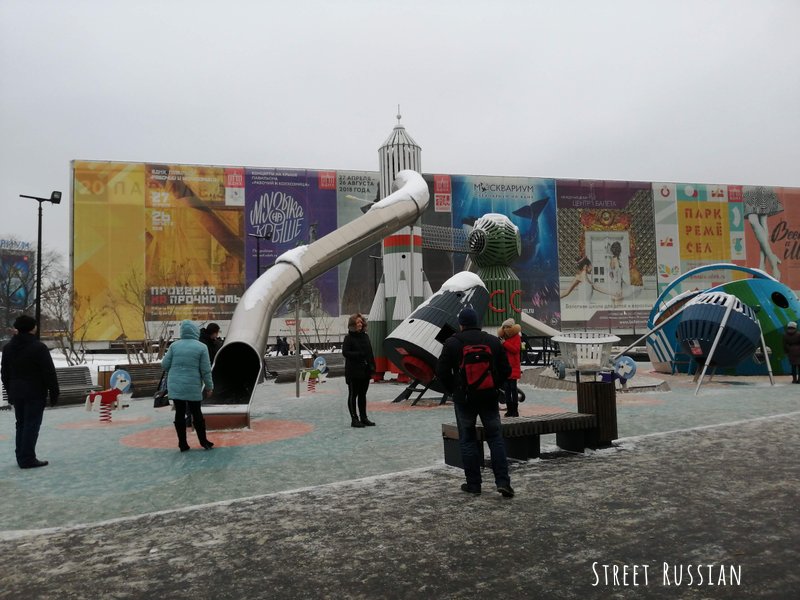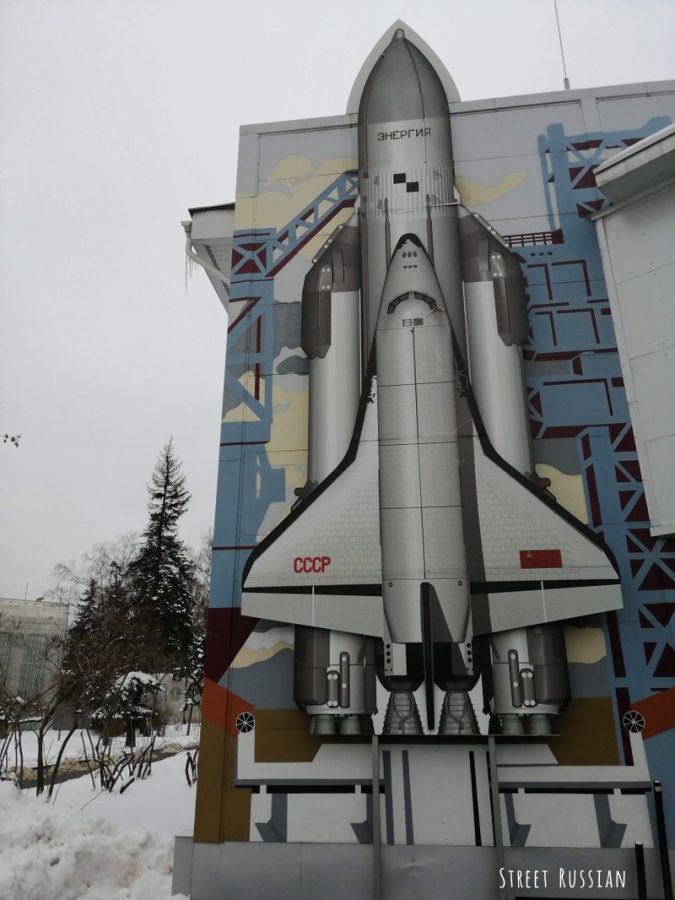 Or if you're too old for the playground, how about ice skating around our solar system?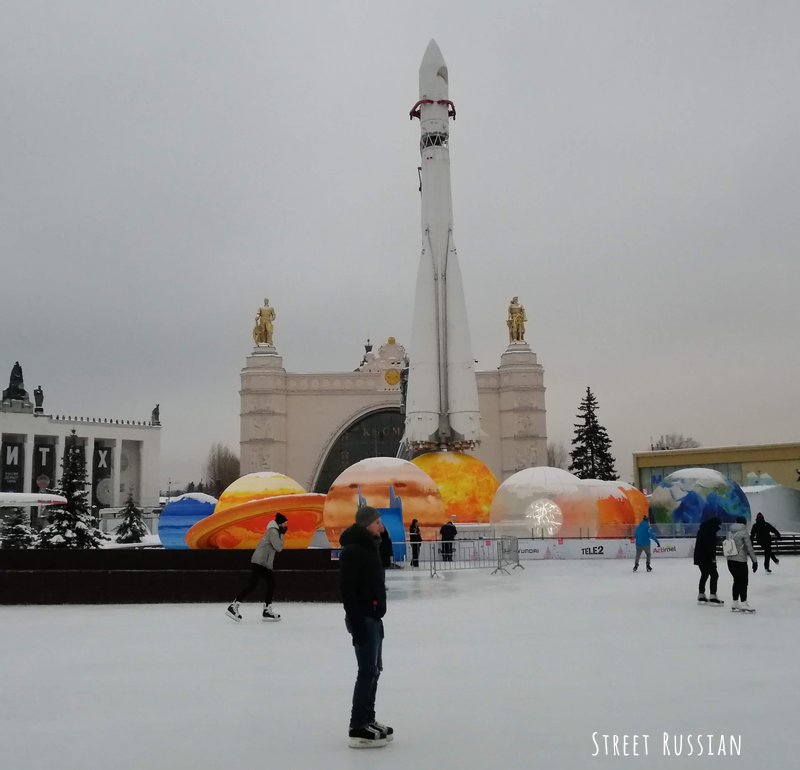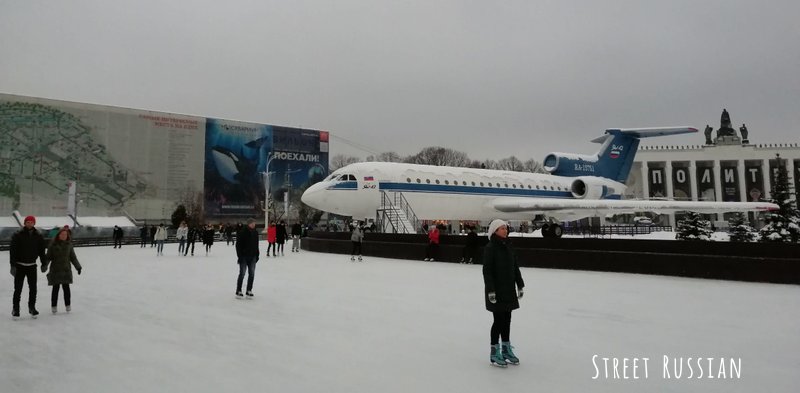 Центр «Космонавтика и авиация» or The Astronautics and Aviation Center / The Cosmos Pavilion is fantastic. The huge building is filled with exhibits, stories, and science. My favorite exhibit explored the possibility a human future on Mars. D liked all the engines + modules scattered around (and above). Speaking of which, I could have left, returned in 3 days, and my husband wouldn't have even noticed. 😂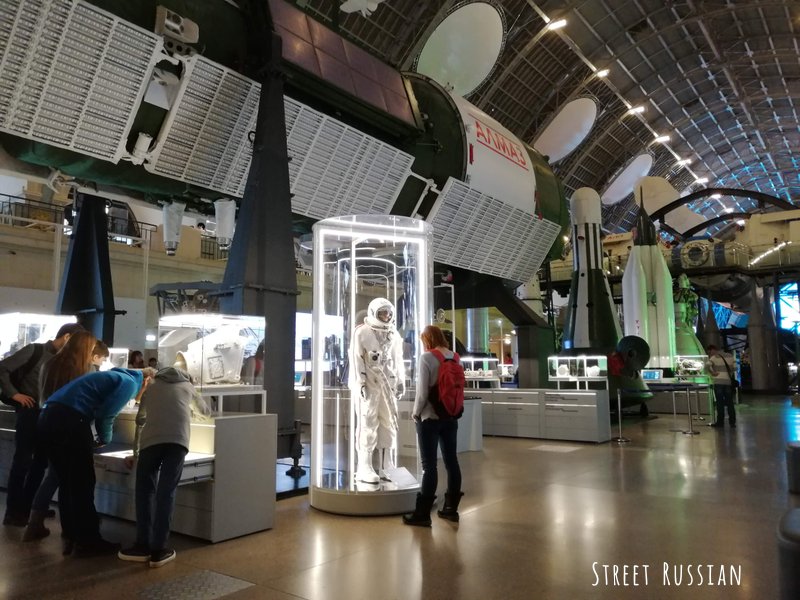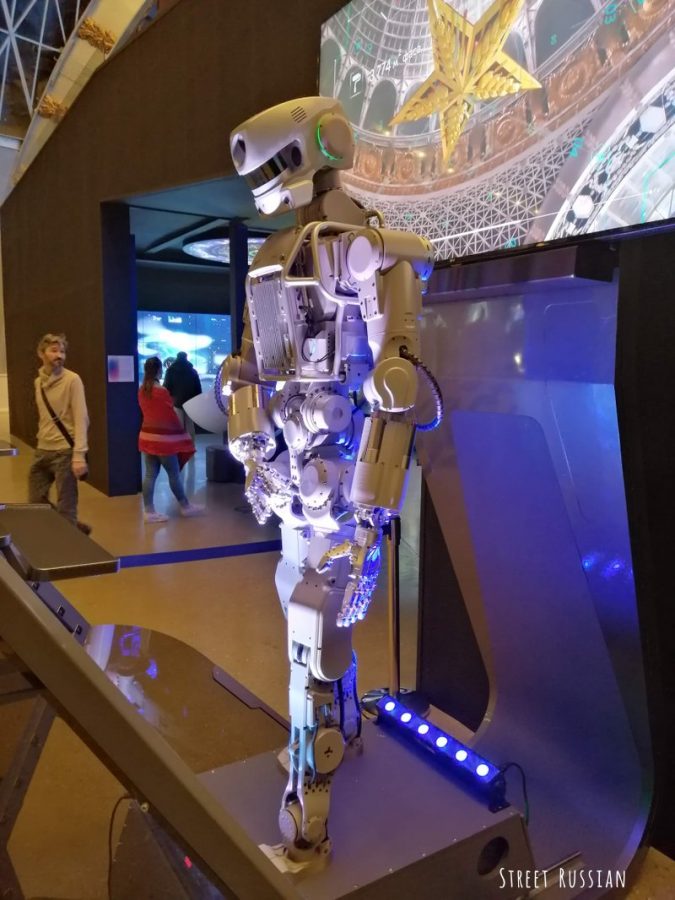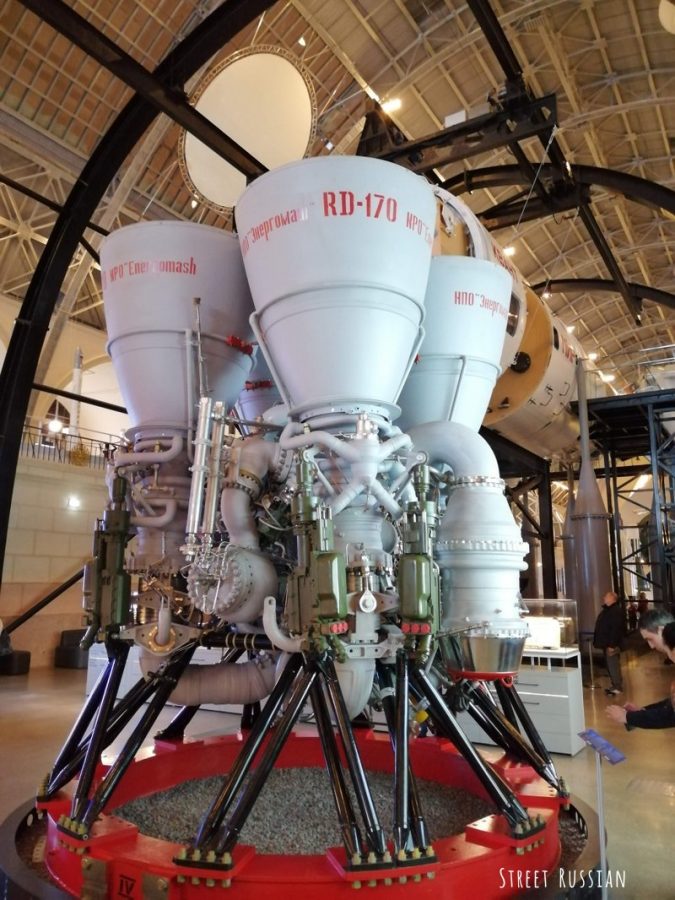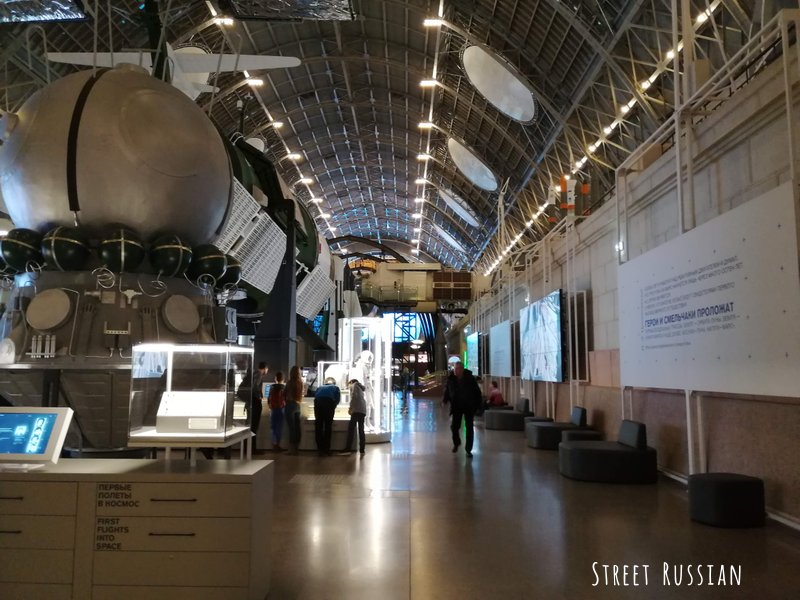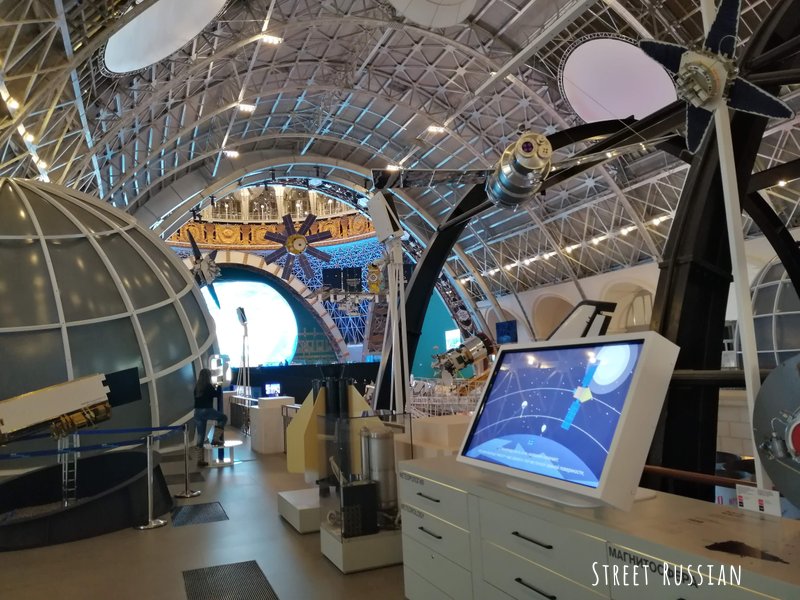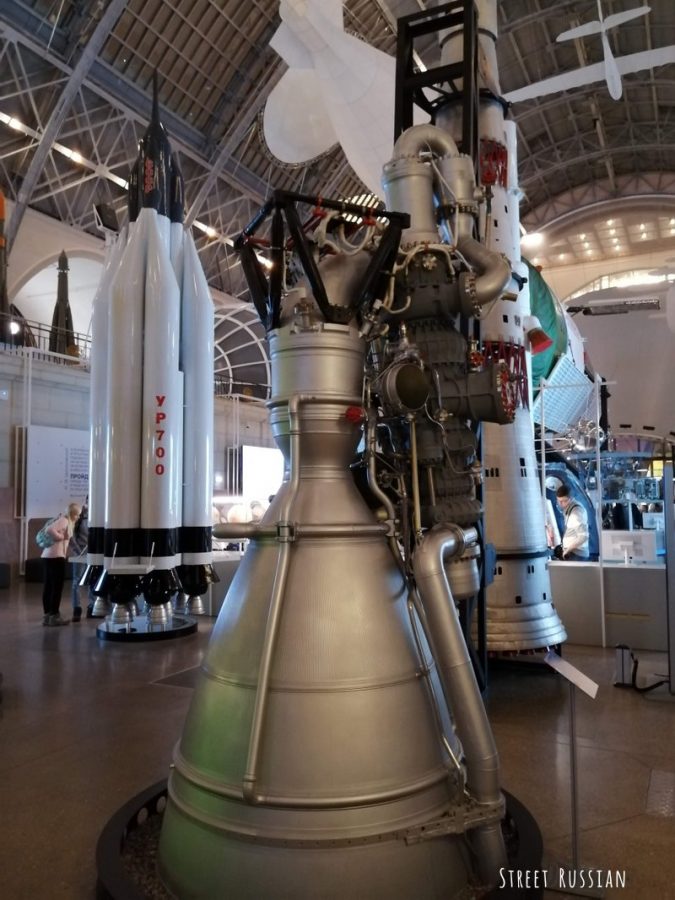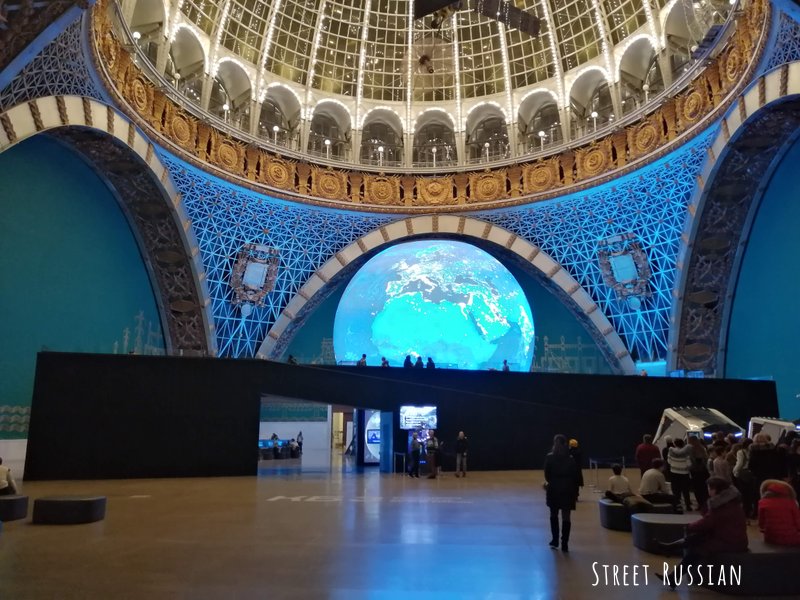 A ticket to the The Astronautics and Aviation Center costs 500 RUB, about $8 USD. If your command of the Russian language isn't great (although you'll definitely need the language if you dream of working on the ISS), there's plenty of English-language signage to help you understand what you're seeing.
Have you visited any museums in Moscow? Which one was your favorite?