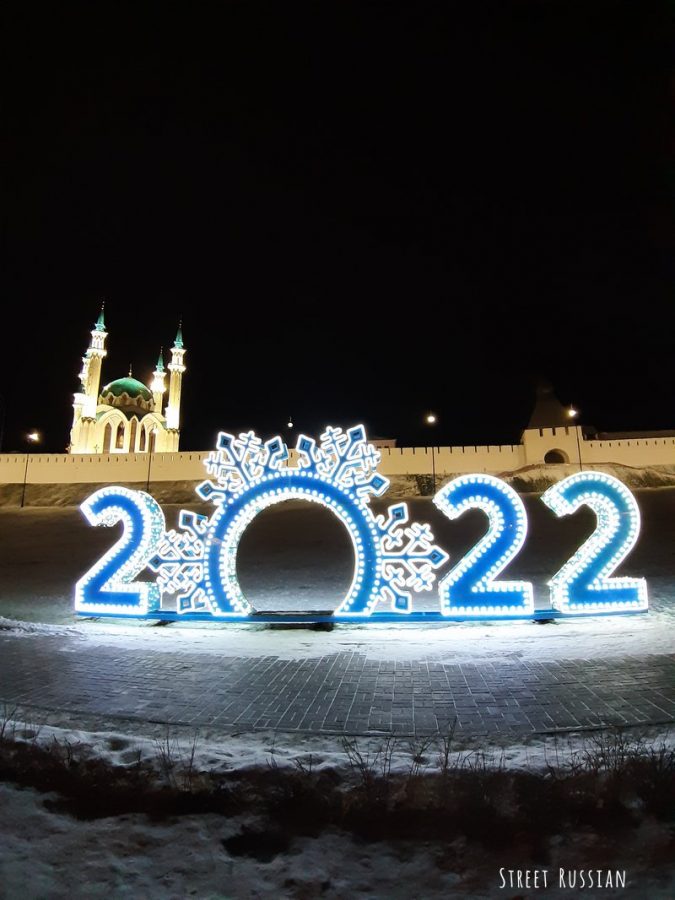 С новым 2022 годом! We're in the middle of the holidays here (Jan 1st – 10th or so) and there are so many beautiful things to see around town. It's the one time of year when everyone is in a good mood and even strangers will greet you on the street. 🤗 Here's a little collection of Russian New Year odds and ends from around the city/nation…


4 short videos you should check out:
Kazan's beautiful "Невский проспект"
What NYE is like in every residential area
New Year's wishes from the Russian government


4 holiday videos from the Russian government:
Gosuslugi – literally "government services" (Государственные услуги → Госуслуги), the organization that deals with the paperwork of daily life in Russia – had a trio of cute ads for the New Year's holiday.
This first ad shows people celebrating New Year's throughout the nation:


This short clip uses the famous New Year's film Ирония судьбы to remind people they can apply online to update passport data:


A short holiday ad about ЗАГС… looks like you can now apply online for your marriage paperwork:


And there's the traditional Новогоднее поздравление (New Year's address) from the president, which airs across the country on New Year's Eve and always contains a variation of it was a tough year but we are a strong people.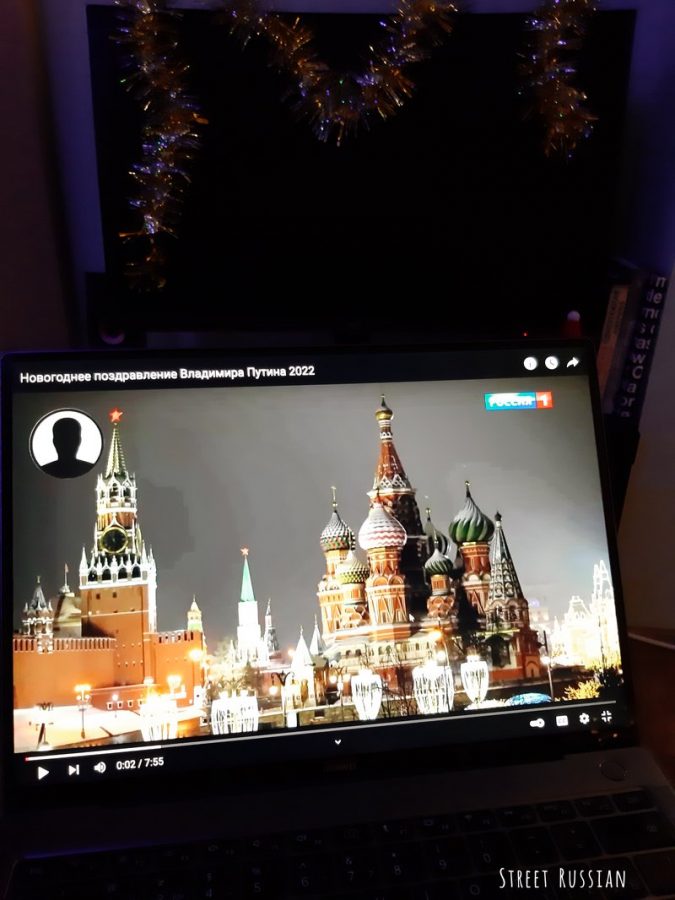 Here is 2021's Новогоднее поздравление:


4 dishes to save for later (or try now?)
Inspo: three Russian NYE salads (and the follow-up)
It's селёдка под шубой… in bread!
Something new: курица под шубой


And finally, here are some of Kazan's coolest sights right now:
This is the city's main New Year's tree, parked in front of the Kazan Family Center. This area hosted almost 35,000 people on New Year's Eve!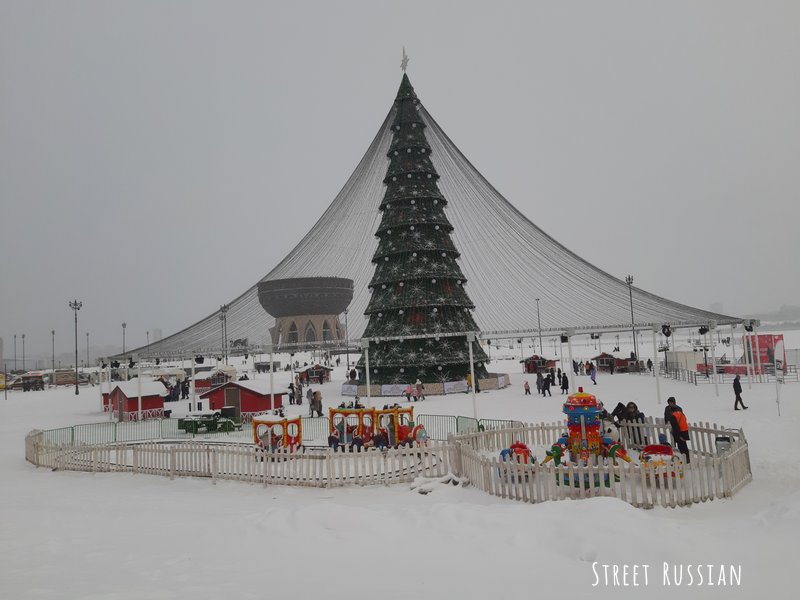 The decorations at Туган Авылым, a famous restaurant complex in the city center.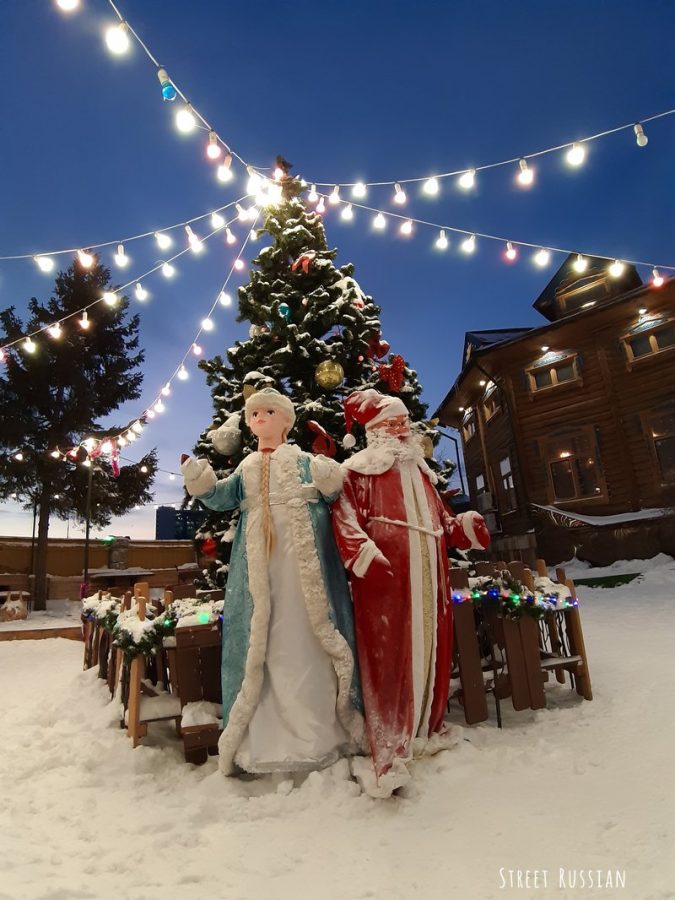 On the metro this month.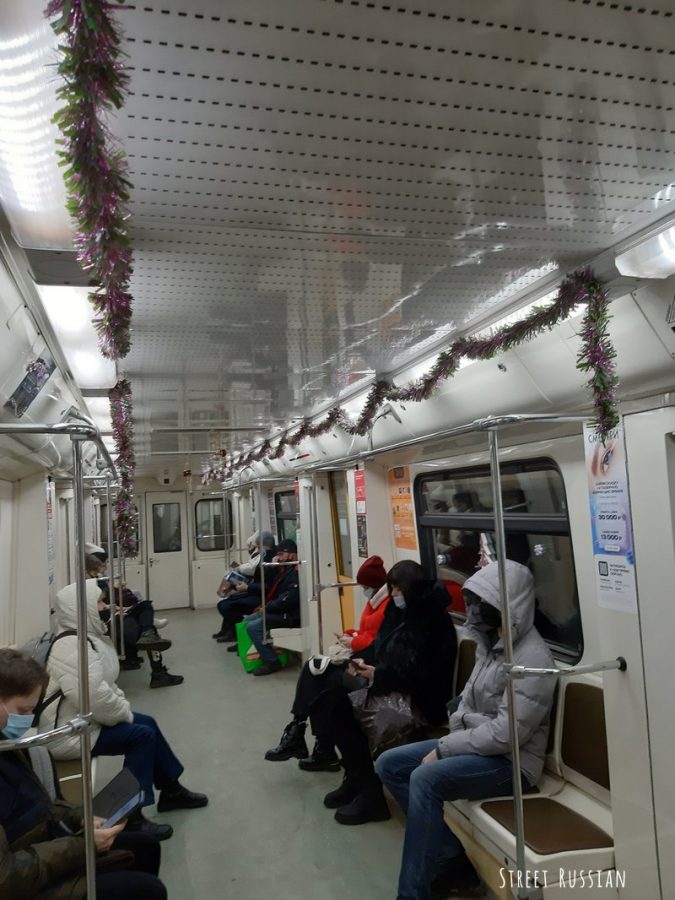 There are a few "Christmas cars" making the rounds around town.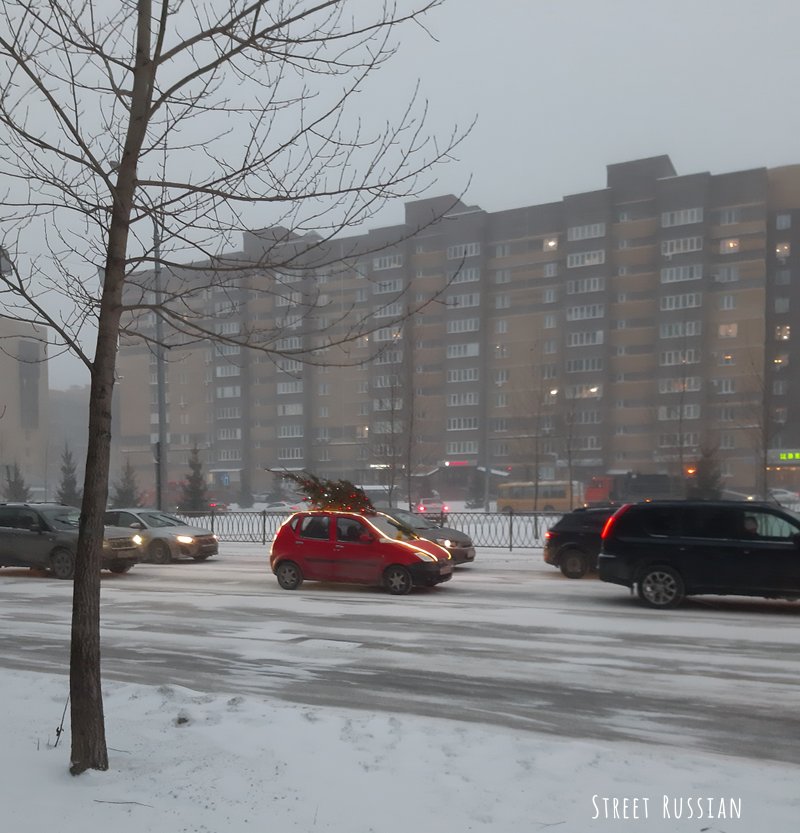 A massive ёлка in the park.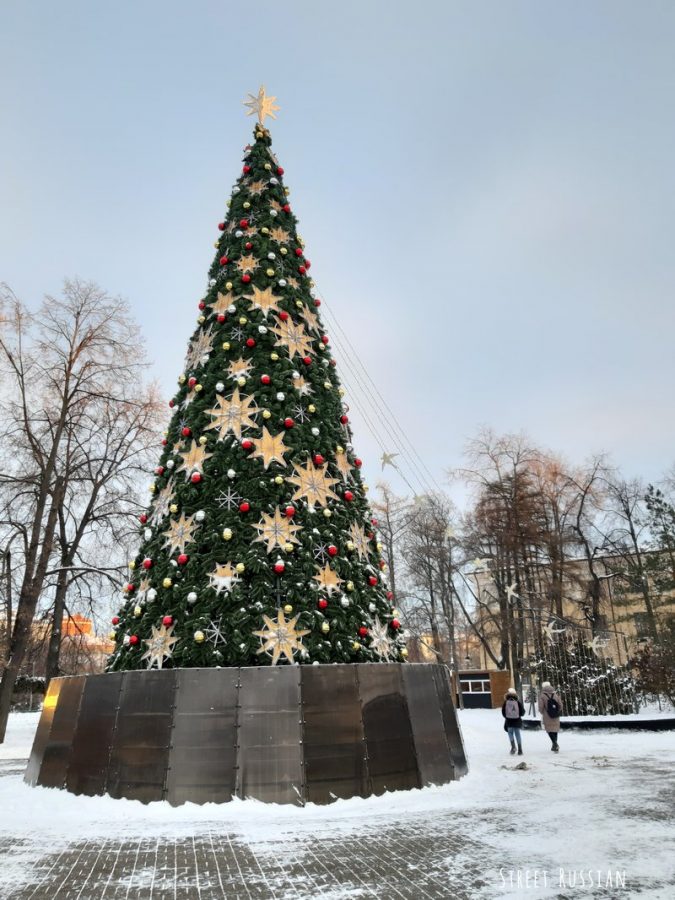 New Year's lights on Bauman street.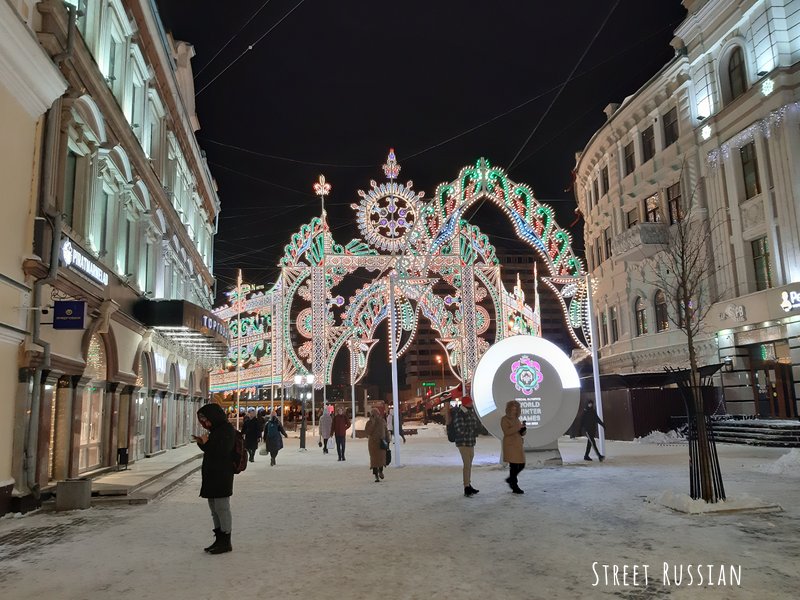 I hope your 2022 (and Russian studies) are off to a good start! 💕