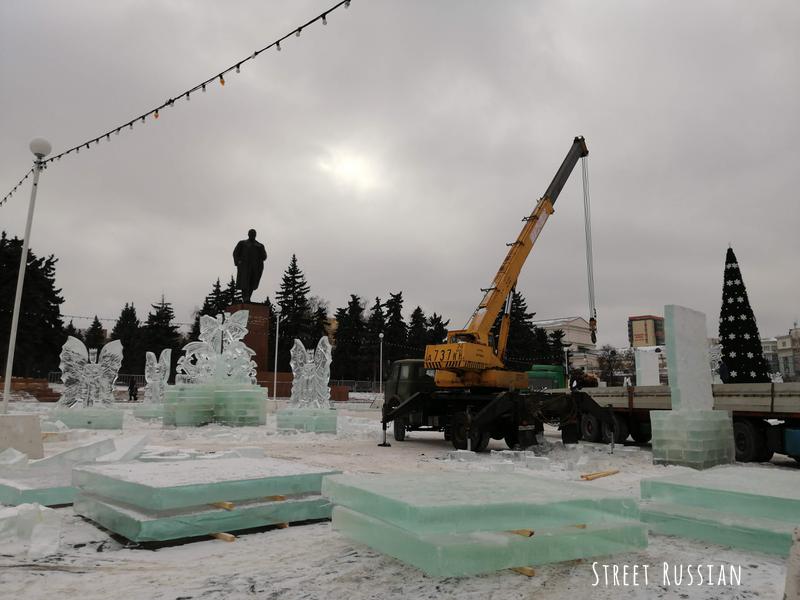 Well, things got darker this week- ha, even the electricity is actually out right now, I'm publishing this post thanks to a wifi hotspot + heating up soup on a gas stove- but I think I figured out a couple of the rules while wandering around there in the dark. Also, we joined a gym and a swimming pool! It was my first time swimming in years and the water washed away so many worries.
There's only one work week left in the year. It's bittersweet- I wish I could start over / change so many things but at the same time… we're halfway thru winter! The city is sparkling with New Year's lights, bags of mandarins are piled up inside the grocery stores, a student brought a beautiful box of chocolates to class today because "I won't see you on your American Christmas day."
Here are a few of the holiday decorations we've seen around the city…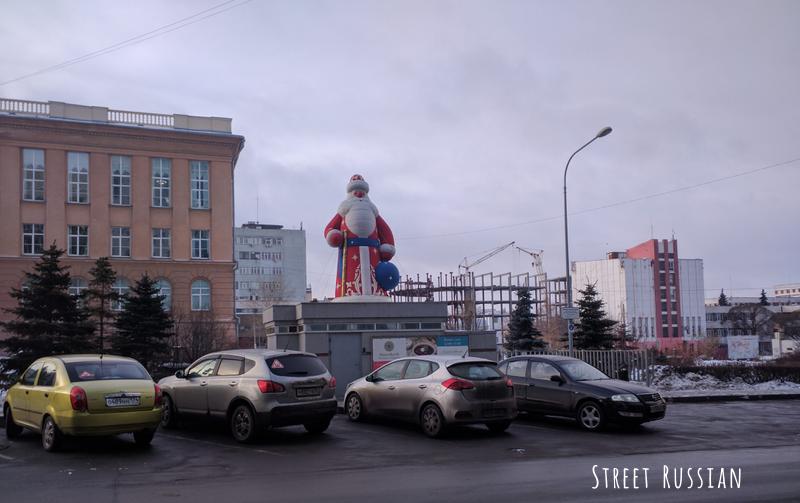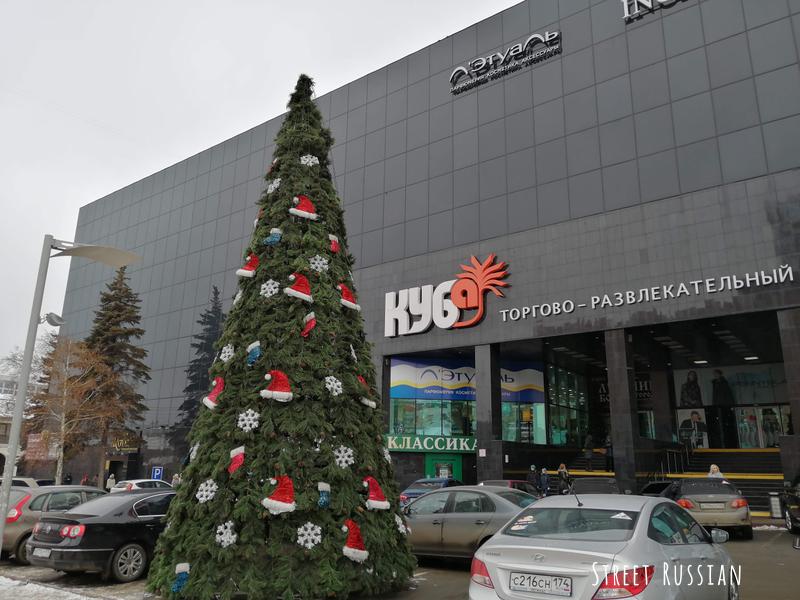 This is Кирова (the city's popular pedestrian street) during the day: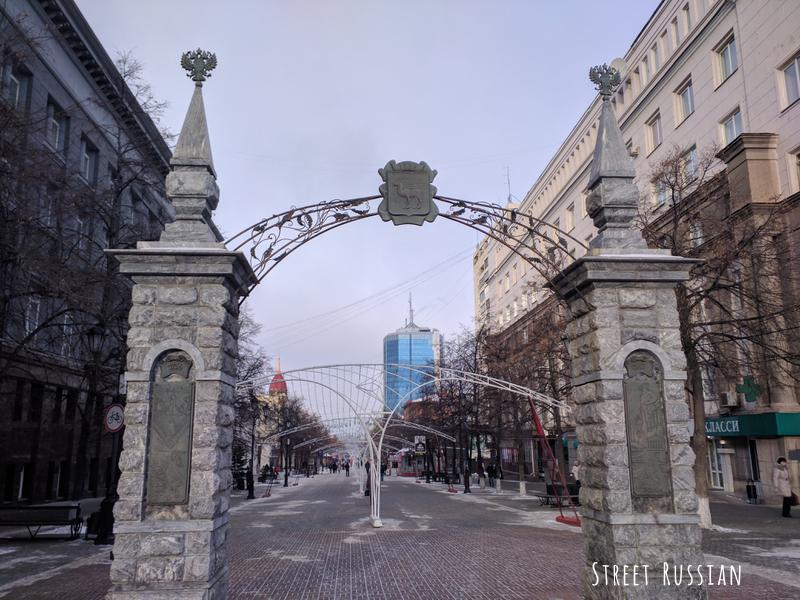 And at night: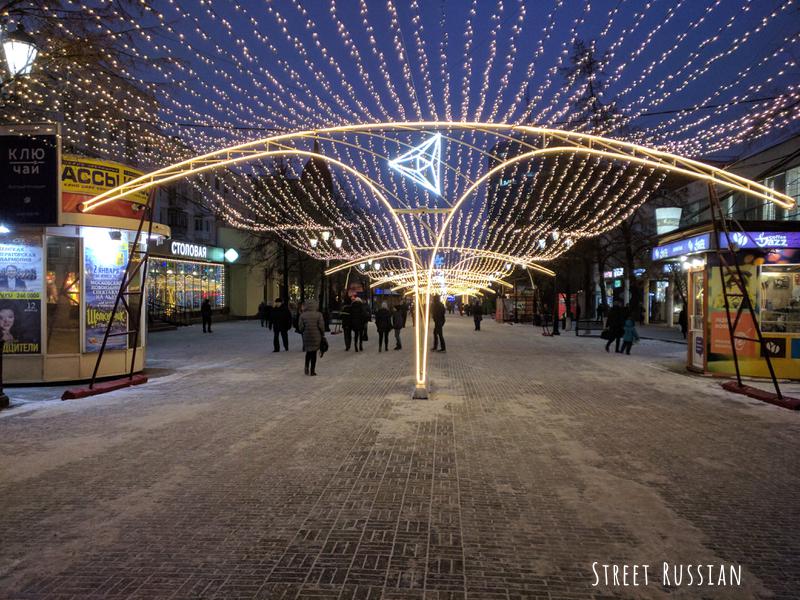 Ice carving is underway in Revolution Square: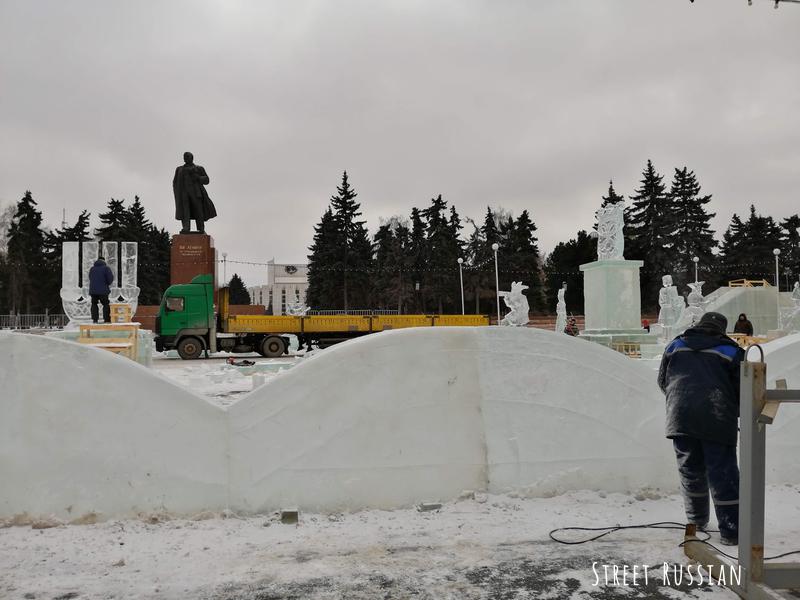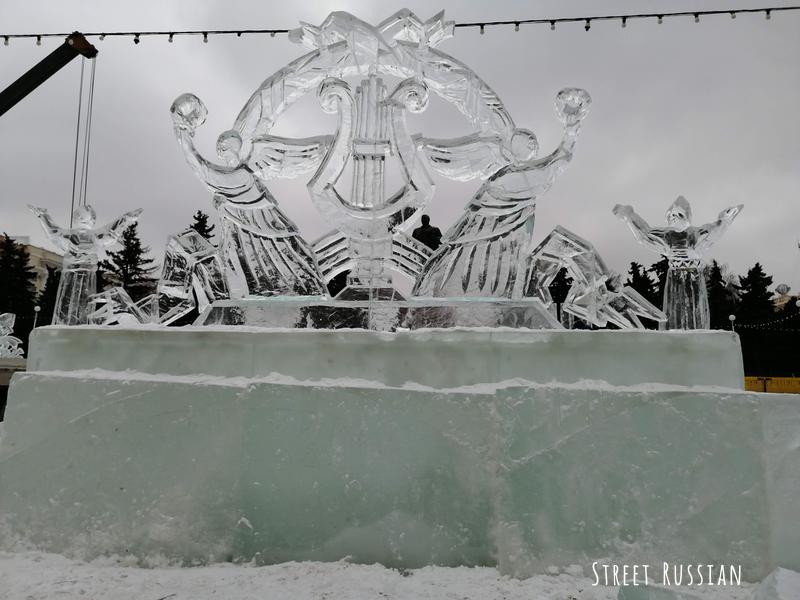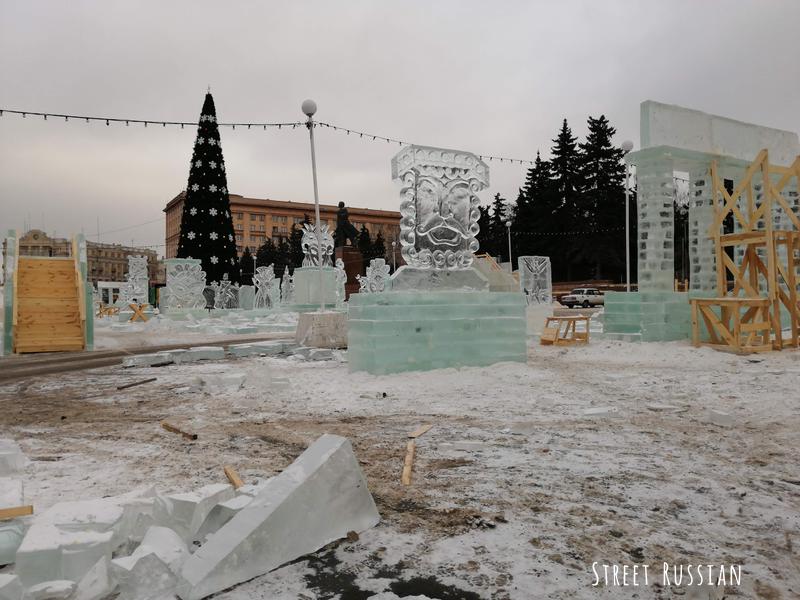 Christmas Eve and Christmas Day are regular workdays, as Russia celebrates Christmas on January 7th. I'm still thinking about what to do in my Christmas classes… maybe something with ugly Christmas sweaters, that creepy Elf on the Shelf, or the Harvard of Santa schools? The weather on Christmas Day, by the way, will be -4F to -17F. 🙂 I'm ready for it.