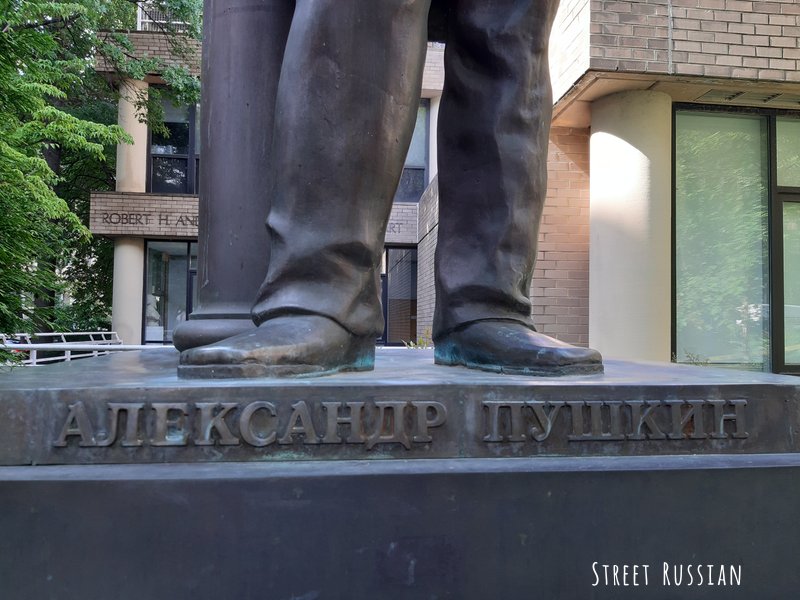 The real trick to learning Russian?… it's probably memorizing Pushkin. 🤣 Pretty much all Russian speakers know a few lines. Even dating TV shows ask contestants to recite Pushkin's poems!
Just as important as remembering his famous words, though, is recognizing his face. Why? Because you'll see him everywhere!
.
Washington D.C.
Did you know there's an Alexander Pushkin statue in downtown Washington, D.C.?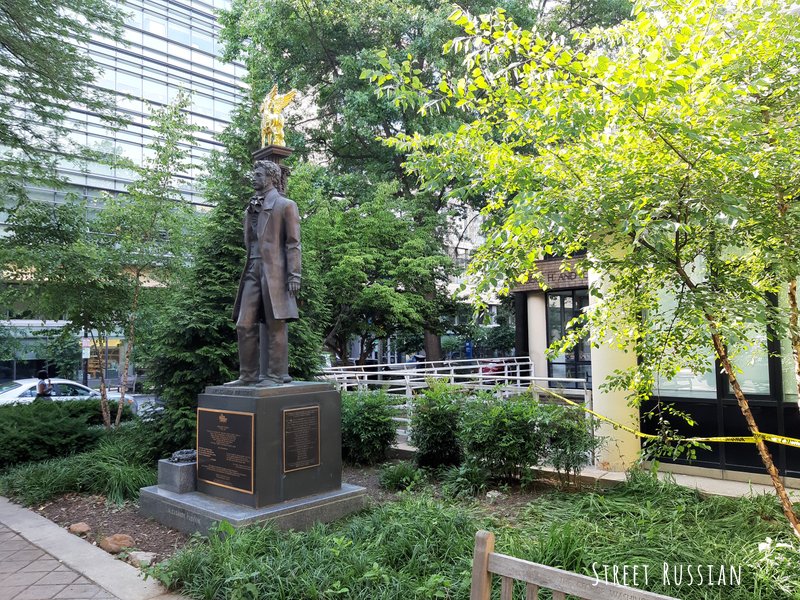 You can take your picture with him on the George Washington University campus.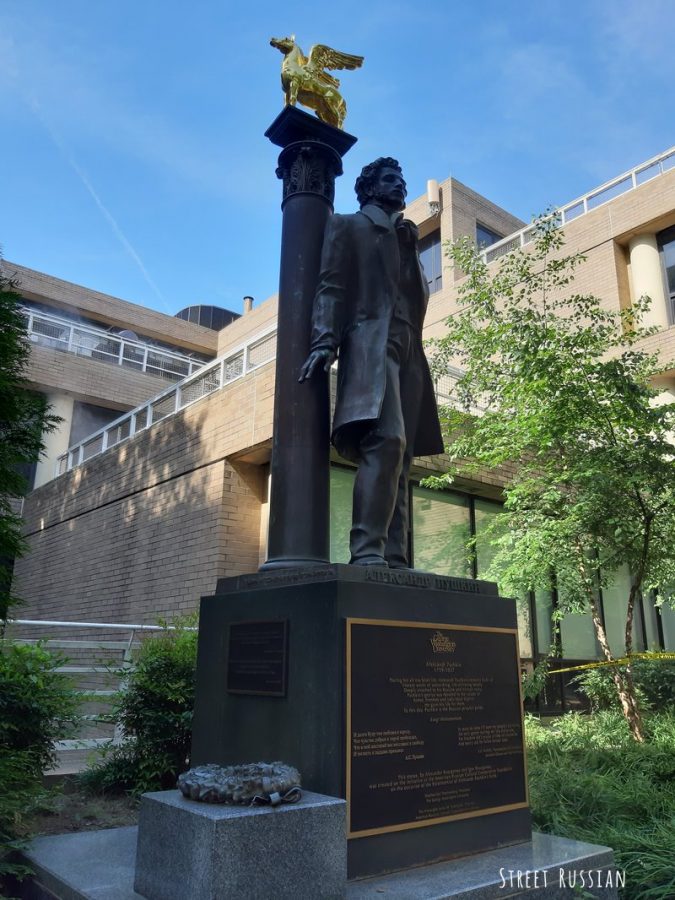 This bronze statue was a gift from Moscow almost 20 years ago. In return, a statue of Walt Whitman appeared in Moscow several years later. (It turns out even Tolstoy read Whitman!)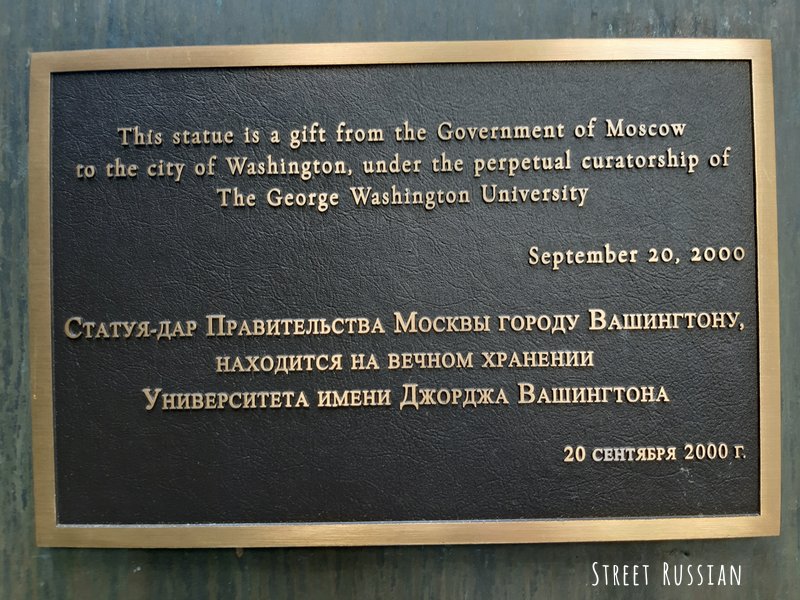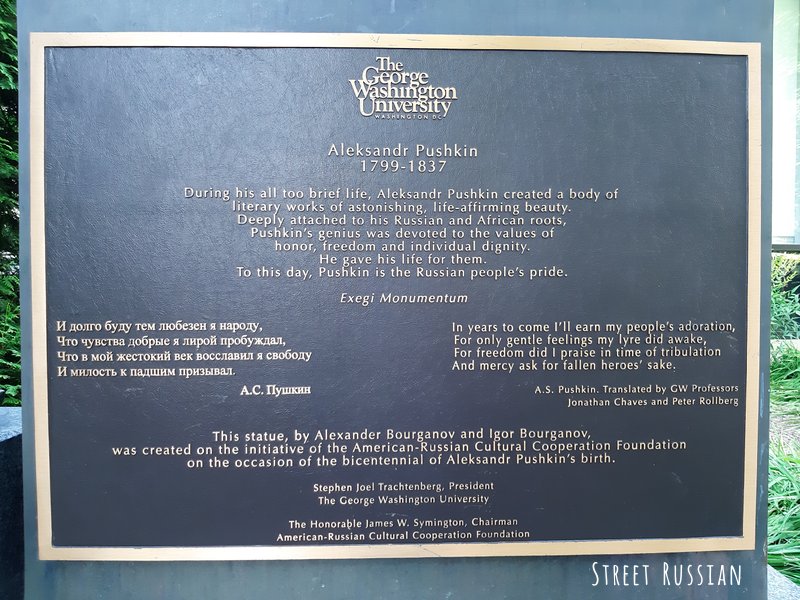 Maybe this inspires some students to go into George Washington University's Russian language program. The university offers courses like Intensive Basic Russian, Russian for Heritage Speakers, Russian Culture to 1825, and Introduction to Russian Cinema.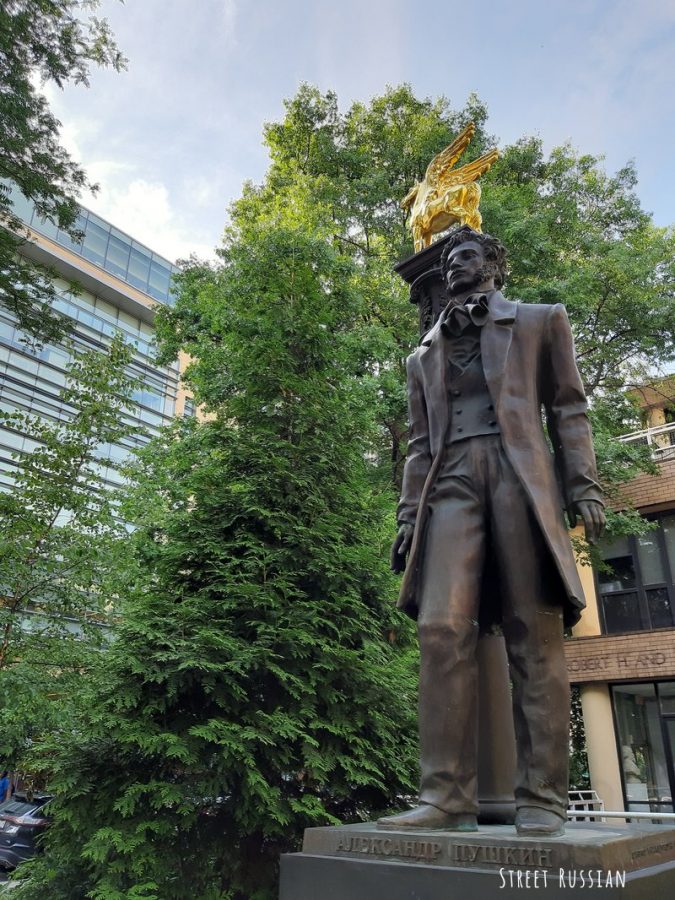 .
Yekaterinburg, Russia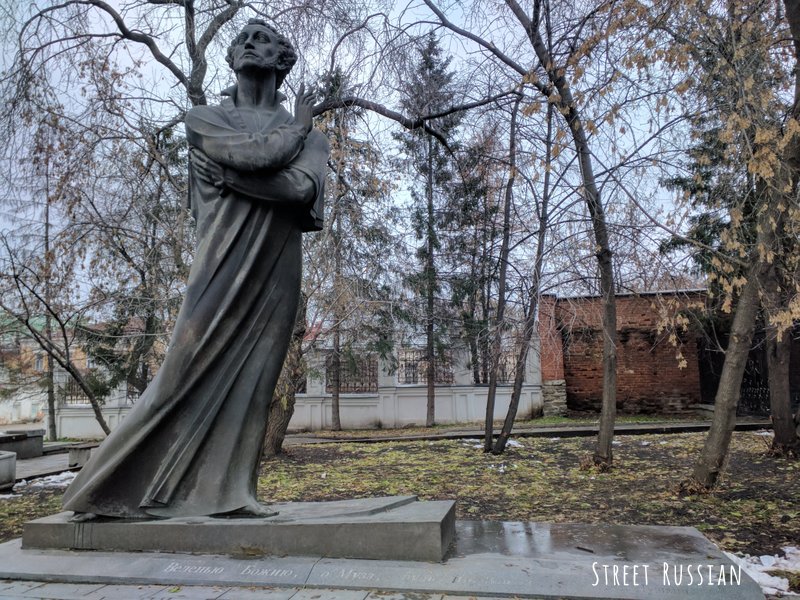 We stumbled across this cool Pushkin statue on ул. Толмачева in Yekaterinburg. Not much to say about him but he looks pretty regal here.
.
Chelyabinsk, Russia
Our to-date Pushkin discoveries so far…
Челябинский кинотеатр им. Пушкина (the "Pushkin" movie theater)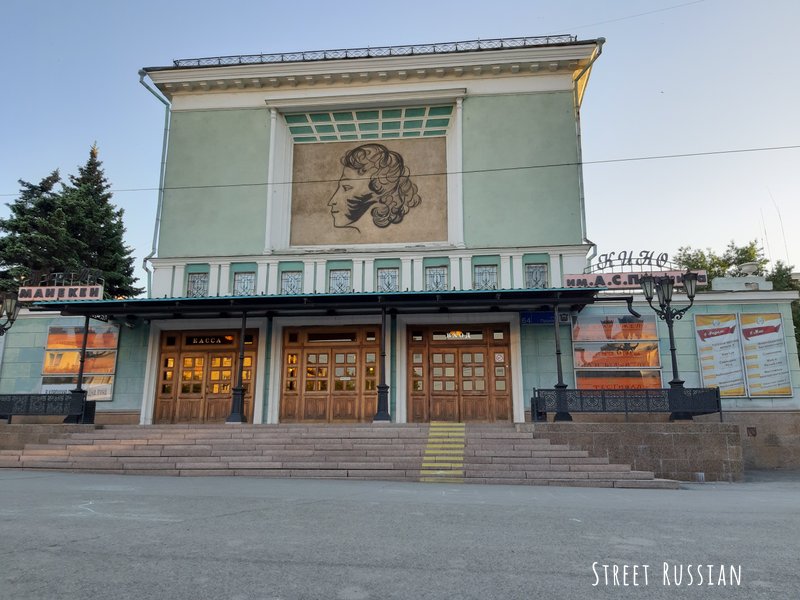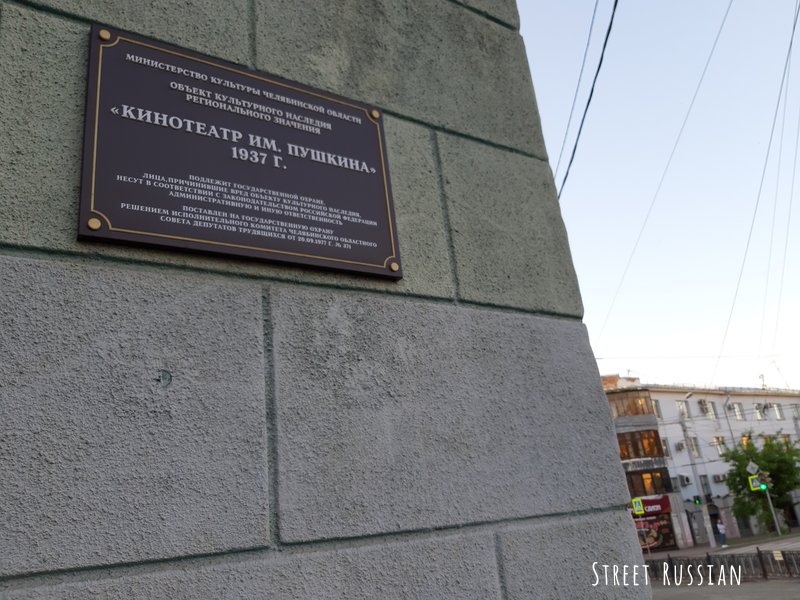 .
Городской сад им. А.С. Пушкина (The "Pushkin" city garden)
This is a beautiful place to wander in the summertime…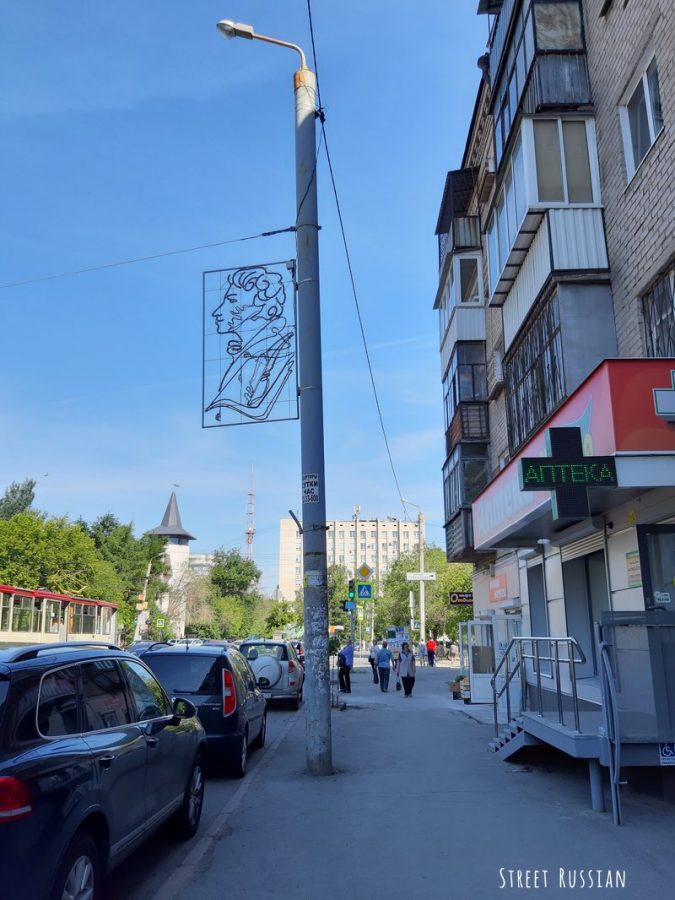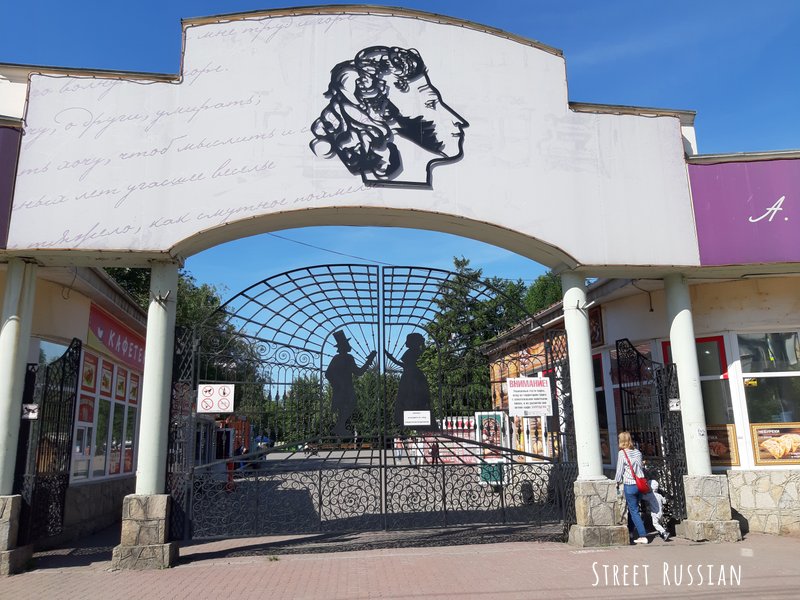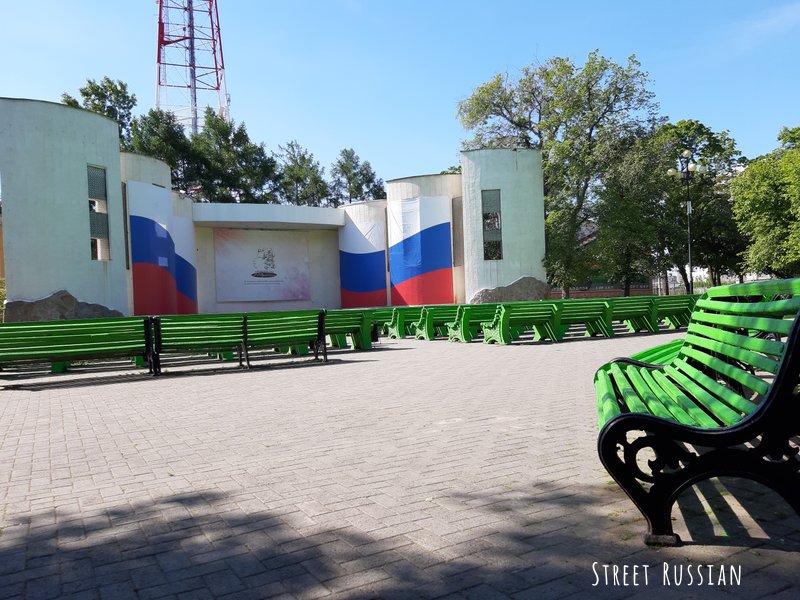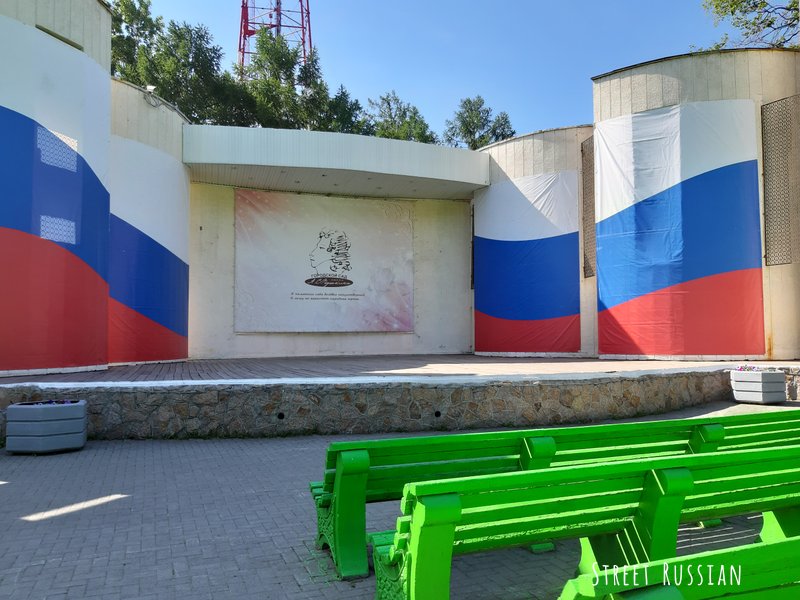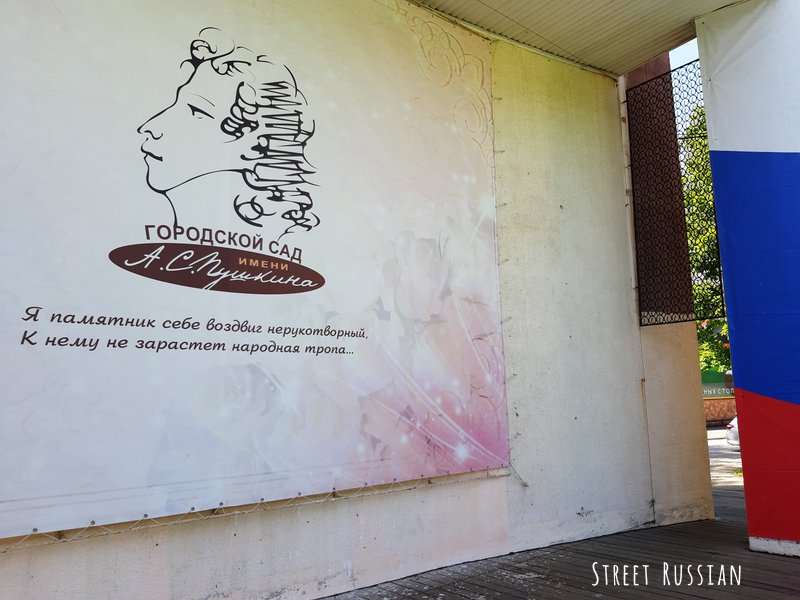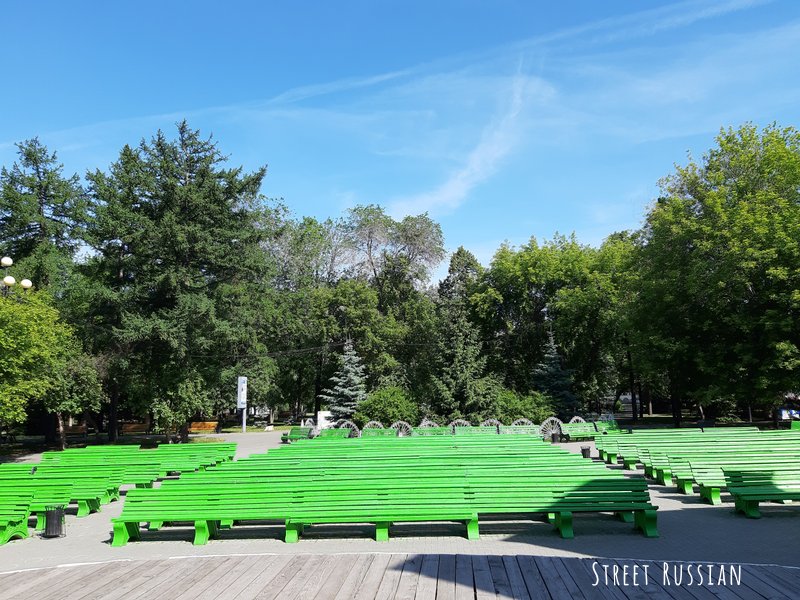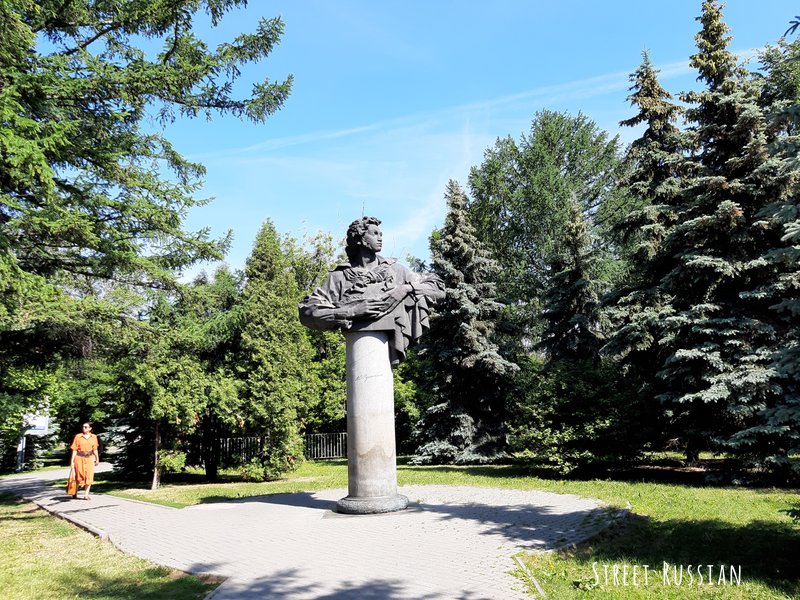 .
What Pushkin monuments have you seen around the world? Have you memorized any of his poetry yet? 🙂