An acquaintance just started learning Russian and is looking for good online resources. Do you know of any? Here is a short list of resources that I recommend for beginners…
✰✰✰✰✰✰✰✰✰✰✰✰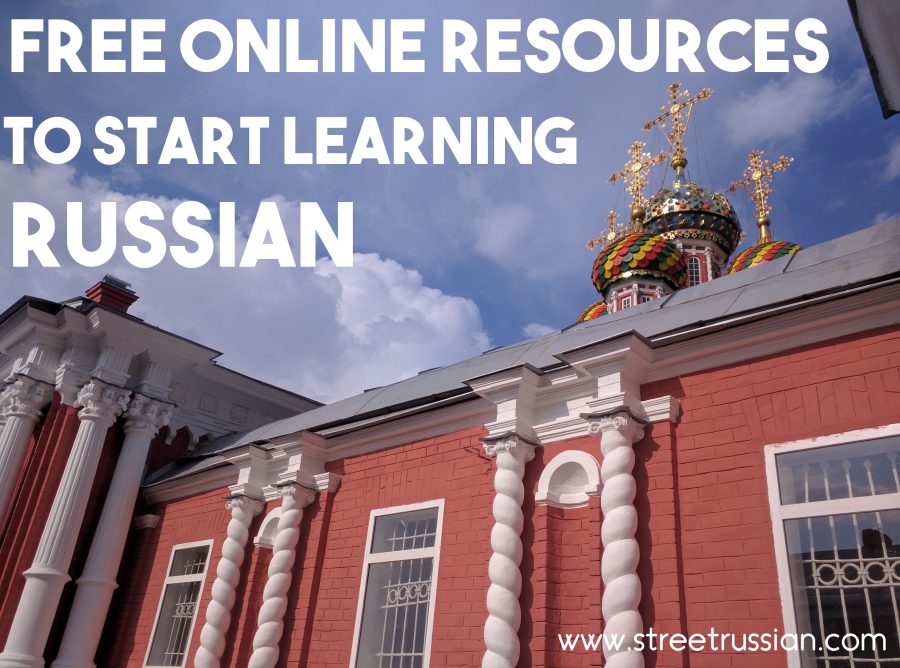 ✰✰✰✰✰✰✰✰✰✰✰✰
Where to start
The Russian alphabet with sound and handwriting
Audio files of common greetings in Russian
How to tell if something is actually Russian or just gibberish
1 Russian language secret to better understand native speakers
65+ important words and phrases in Russian
✰✰✰✰✰✰✰✰✰✰✰✰
Useful YouTube videos
Learn 3 short Russian phrases in 60 seconds (series)
The best Russian alphabet video I've seen
Top 10 most difficult words in Russian language
✰✰✰✰✰✰✰✰✰✰✰✰
Just for fun
Easy vocab game: match the word to its picture
Match the Russian word to its gender
Russian-English cognates (words that are the same in both languages)
12 words you should learn before moving to Ukraine or Russia
3+ benefits of knowing that "МЕНЯ ЗОВУТ" is not "my name"
✰✰✰✰✰✰✰✰✰✰✰✰
Online programs for beginners
Learn Russian from Russia Today. I think these lessons are quite well-organized.
Между нами, "a free, web-based textbook that provides a comprehensive introduction to Russian language and culture."
News in Slow Russian (use level 1)
When I started Street Russian, it seemed like that there were tons of resources for Russian beginners but not much available for intermediate (and higher) learners. *Cue Free resources for Intermediate – Advanced Students of Russian.* But now I'm wondering… are there people reading my posts who are just starting to learn Russian? Would you like me to write about more beginner-level topics? I would be very grateful if you can take a minute to answer the 3 short questions in this survey!
Create your own user feedback survey
Thank you! And again, if you have any good resources for beginners, please leave a link in the comment below. 🙂