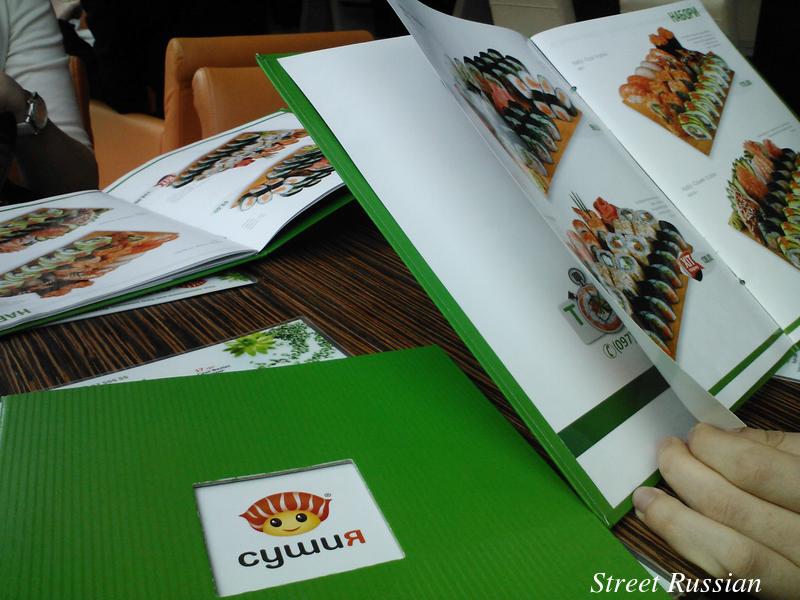 One thing we did often in Ukraine was try out different restaurants. The final count stood at over 60 restaurants! (Full list here.) After all that, I've got to say that Ukraine has AMAZING food- how can anyone refuse something like this??
It's totally impossible to resist, I swear. One bite and you're already ordering a second plate to take home and snack on.
But you'll have to wait just a little longer, since in this particular Street Russian Project we're not going inside the restaurants… yet. We're going to stay on the street for now.
Can you read the names of these restaurants?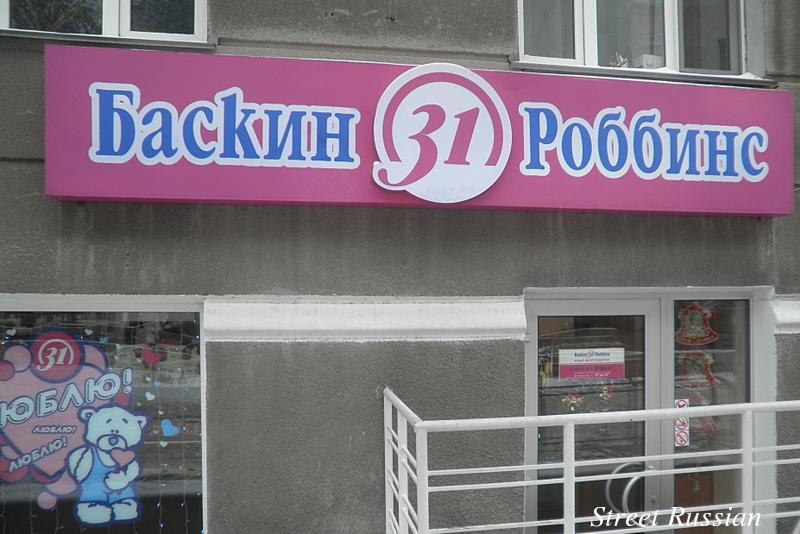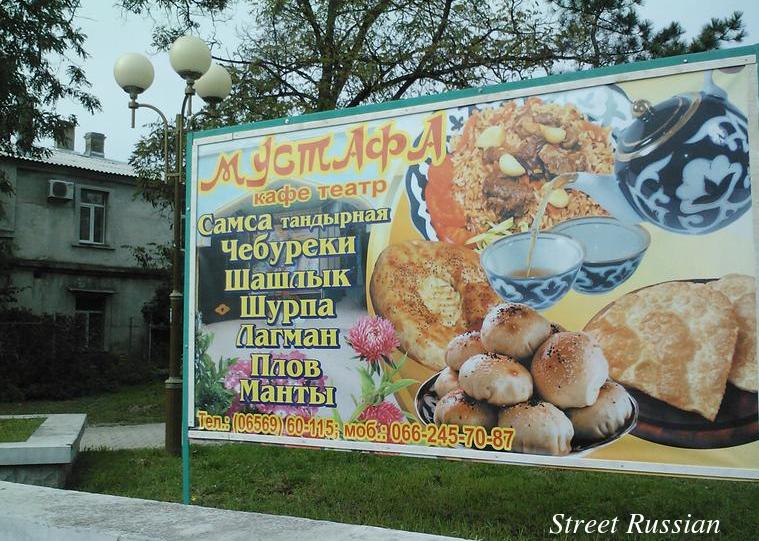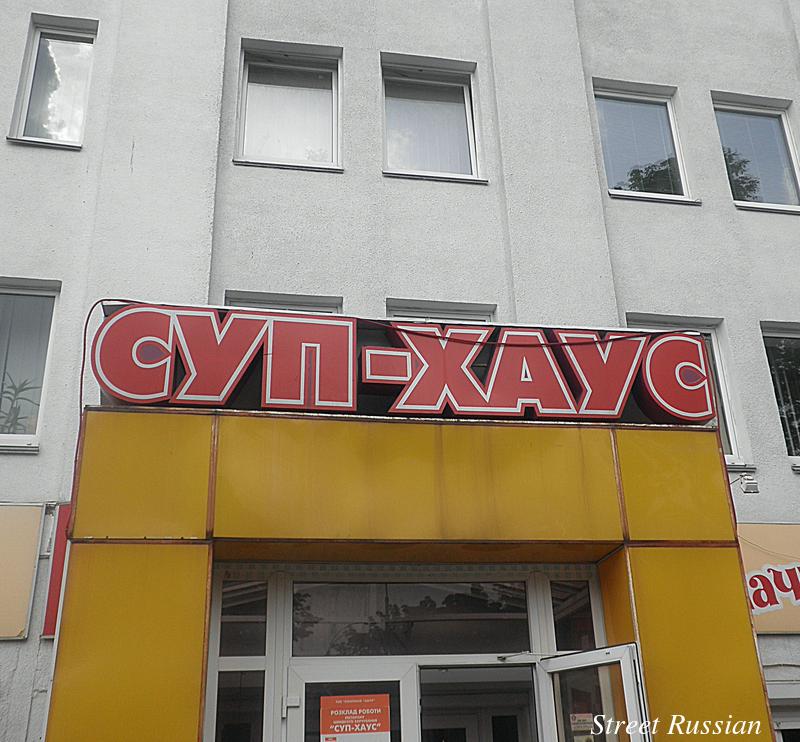 Or how about these places named after famous people (or famous types of people)?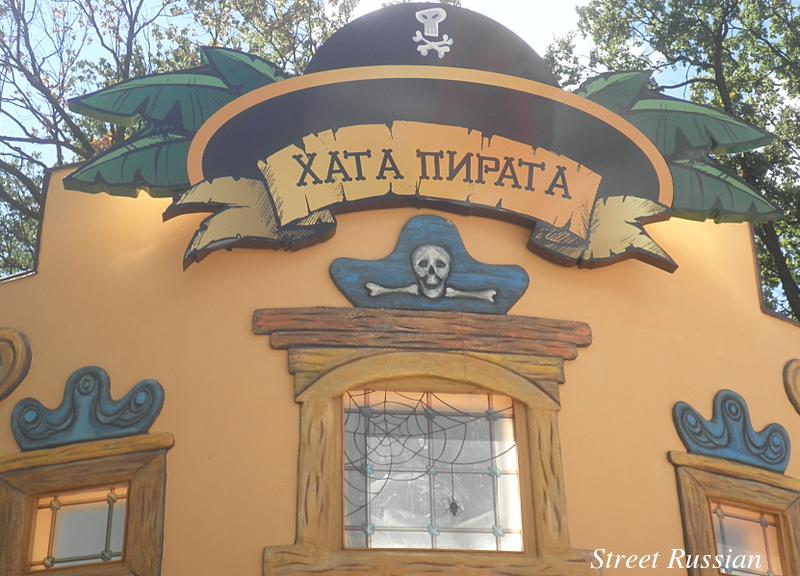 And sometimes you'll get a freebie like these- it must sound cool to give your business an English name 😉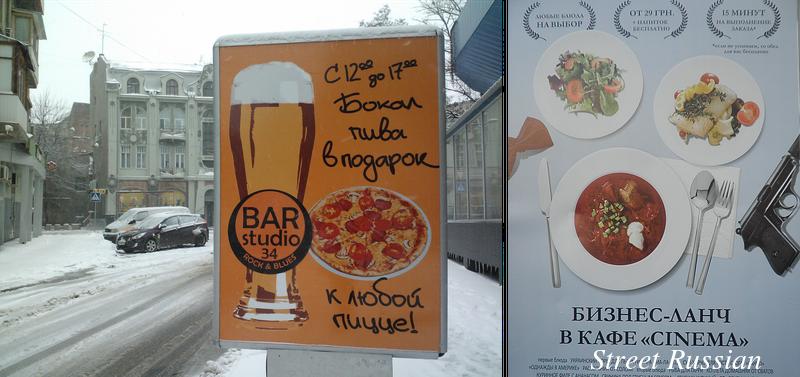 If you want a напиток and something to перекусить, you could head to one of these places-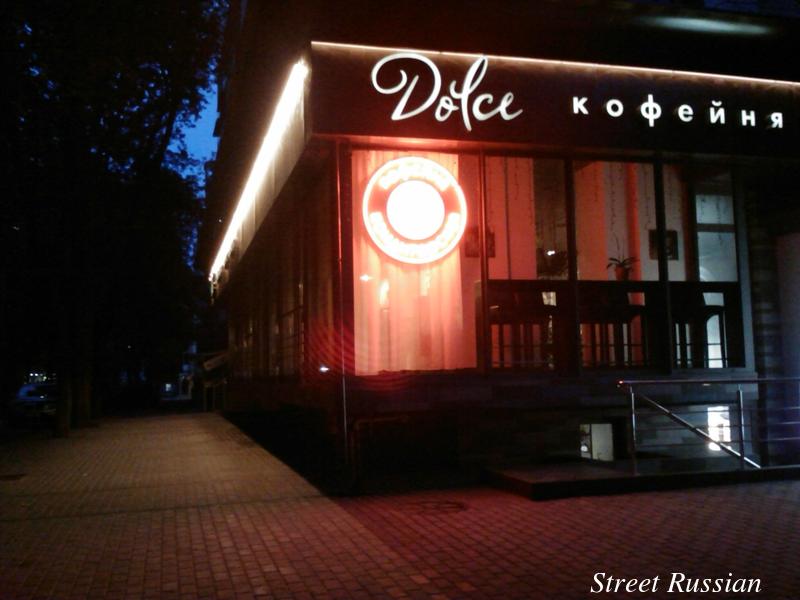 or perhaps just straight to the-
My favorite place, though, is any cafe that serves these с 12.00 до 16.00: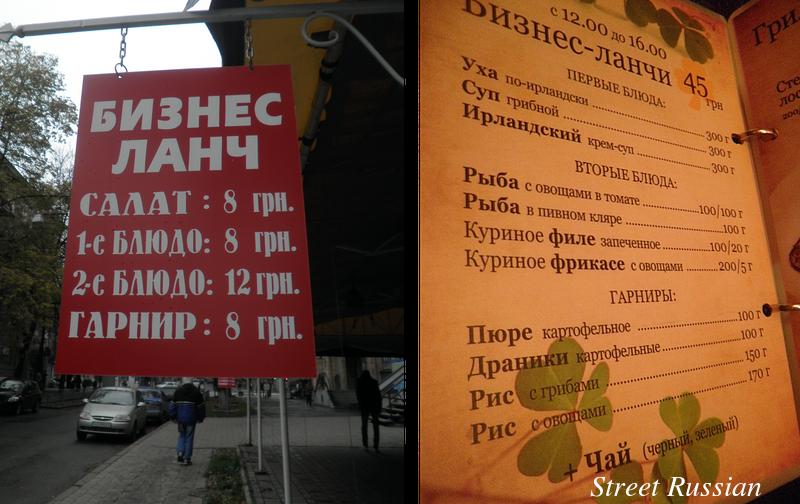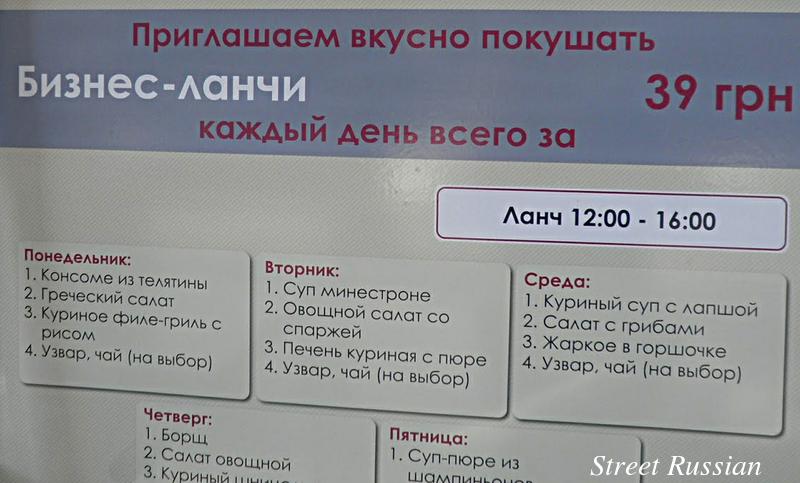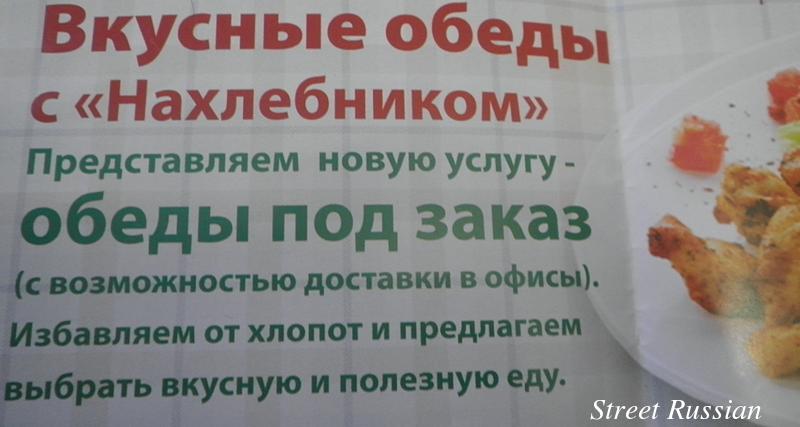 Runner-up for favorite place to eat would be a little place like this (if only it were open)-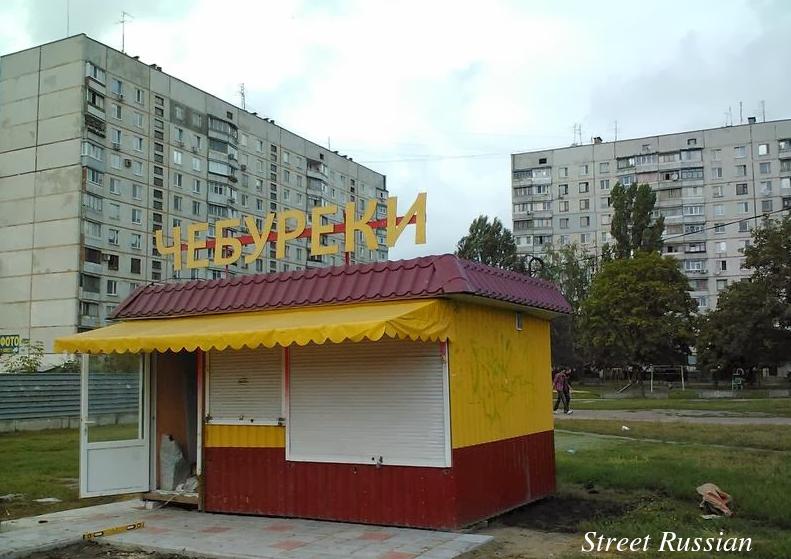 If you're getting snacky, grab something to tide you over and check the blog again soon for Restaurants 2. 🙂 Пока for now!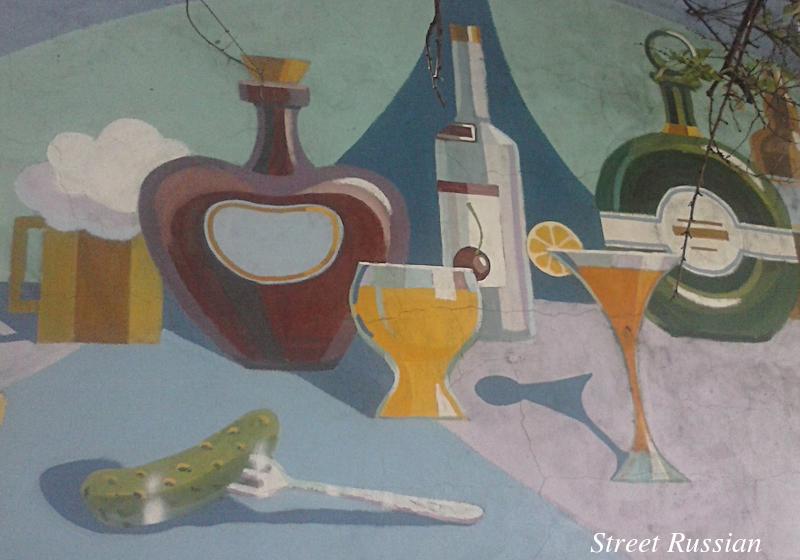 Russian / English cheat sheet
вкусно, быстро, доступно = tasty, quick, affordable
нахлебник = The strangest name for a restaurant ever or what? А нахлебник = a freeloader. Maybe this is a play on хлебник (baker)- what do you think?
факел = torch
Выпей! Закуси! Развлекись! = Drink! Snack! Be entertained!
бокал пива в подарок к любой пицце = free glass of beer with any pizza
кофейня = coffee shop
Приглашаем вкусно покушать = we invite you to eat tasty food
избавляем от хлопот и предлегаем выбрать вкусную и полезную еду = we eliminate the hassle and invite you to choose tasty and healthy food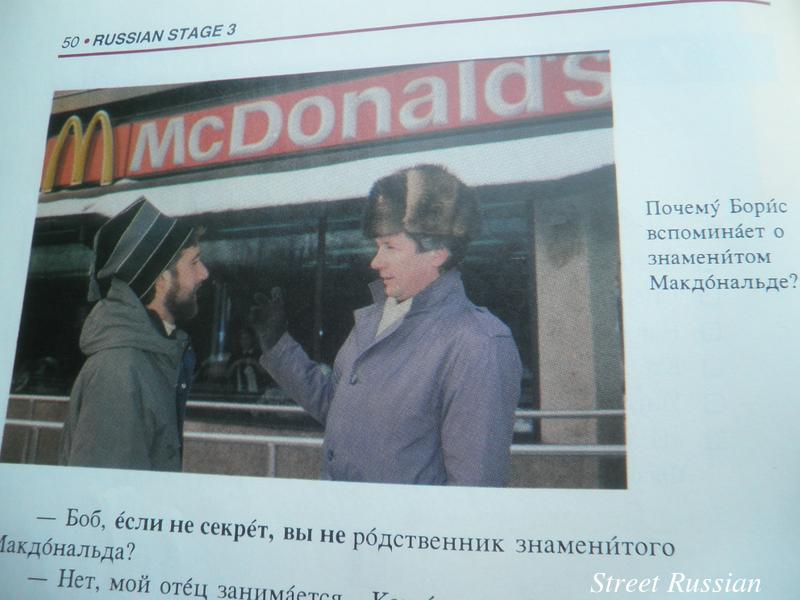 Street Russian Project index