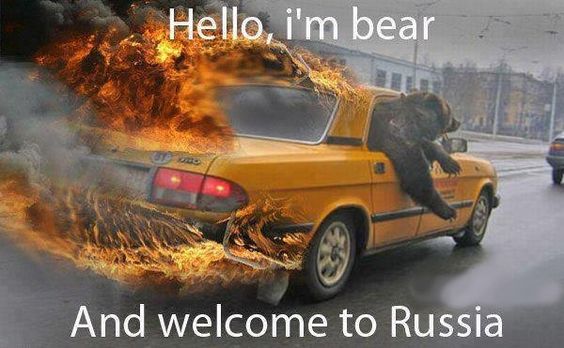 Ah, Russian stereotypes. Are they funny because they're absurdly wrong? Or because they're slightly true? Take a look and tell me what you think!
Russian men 24/7, according to the dating websites
What Russians do for fun in winter
Maybe an explanation for those roads?
Things that, well, just happen
And, of course, everyone knows that Russian cats are the greatest cats 😉  (I agree!)
For some real answers (in Russian!) to some of these questions, check out Valentina's post: What would you like to know about Russians?