Добро пожаловать to the very first entry in the Street Russian Project!
The Street Russian Project displays snapshots of the real-life kind of Russian language that doesn't always make it into textbooks. Most of the pictures in this series will come from the streets (and entryways and buses and doors and…) of Kharkiv, Ukraine, where I spent almost 3 years. During that time I devoured every single sign or notice that crossed my path and this habit quickly resulted in a huge vocabulary boost. I hope these entries will do the same for you!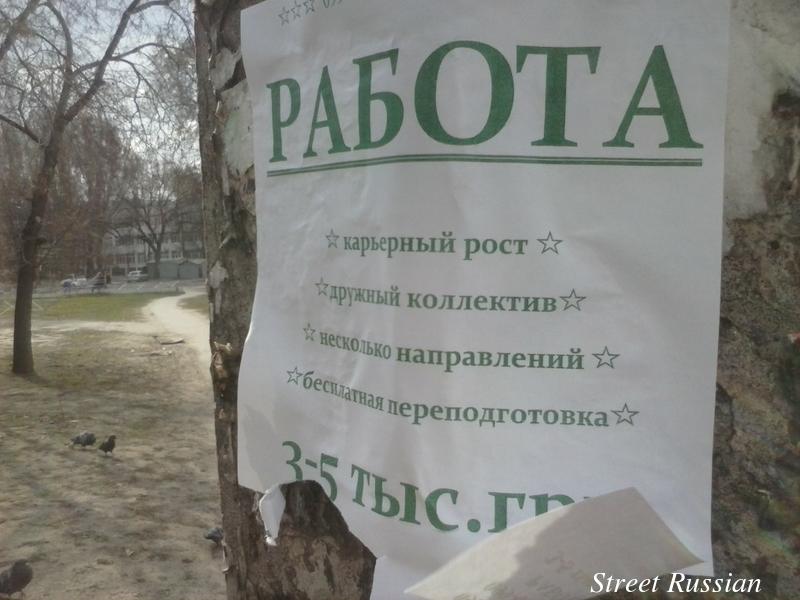 Searching for a job? Sometimes you don't need to look further than the nearest lamp post or dimly-lit bulletin board. Take a look: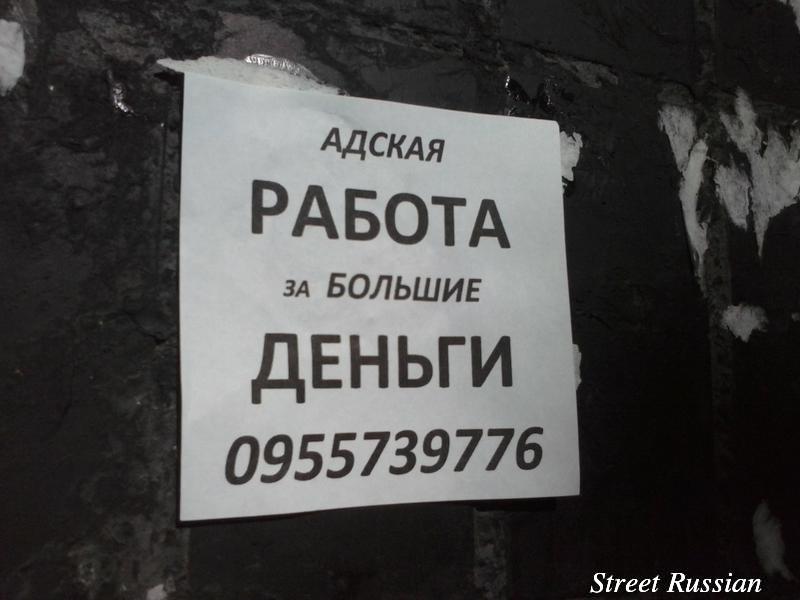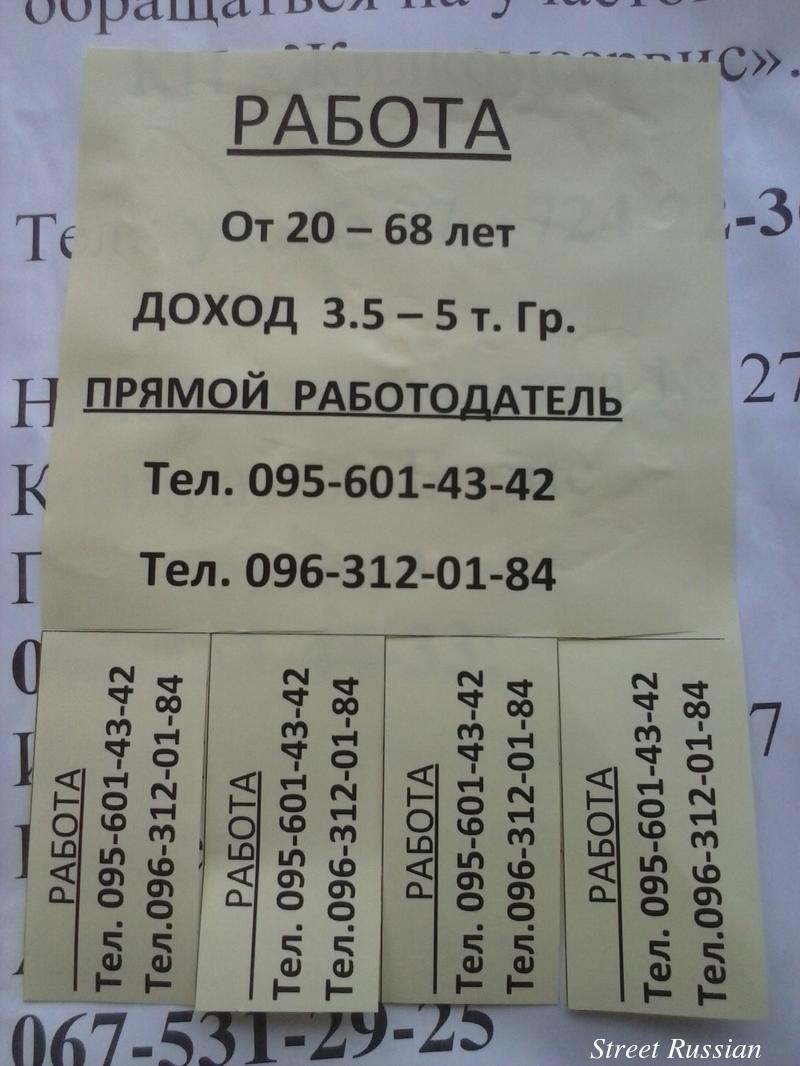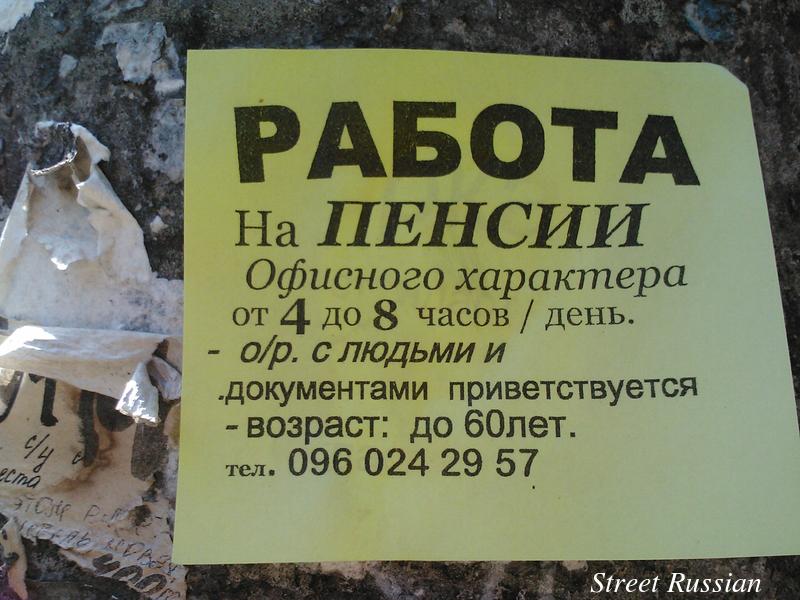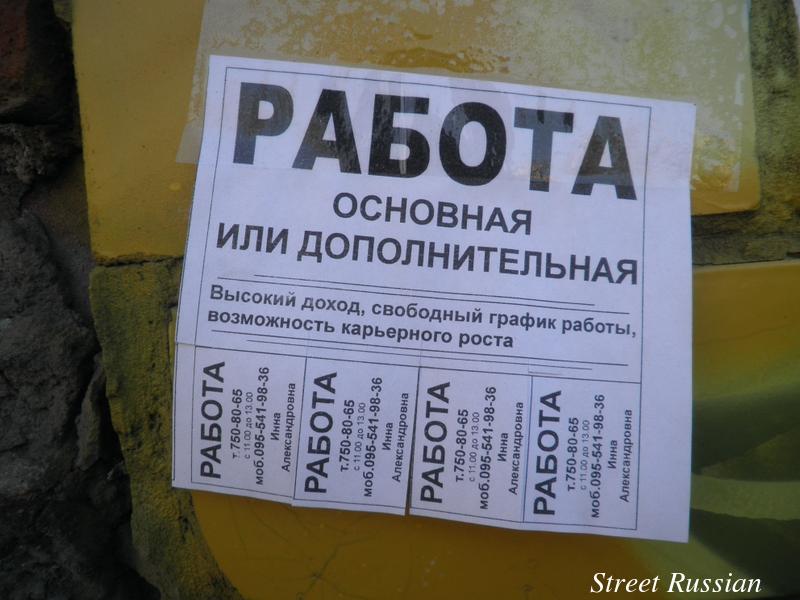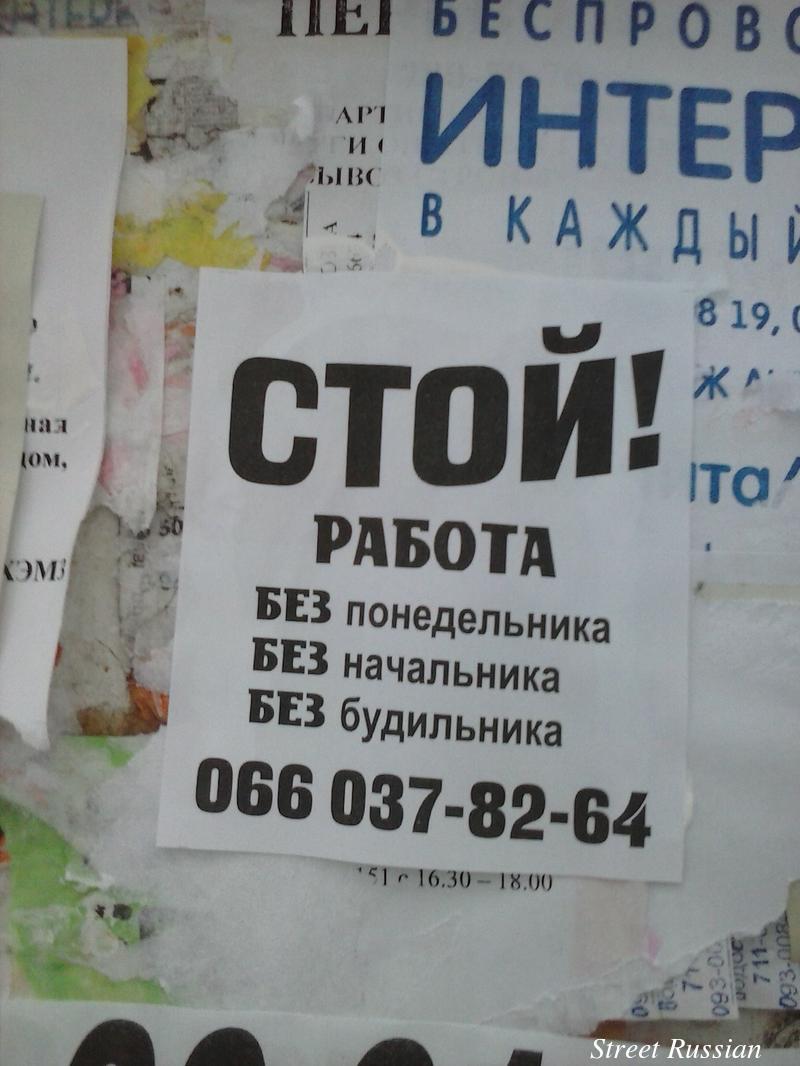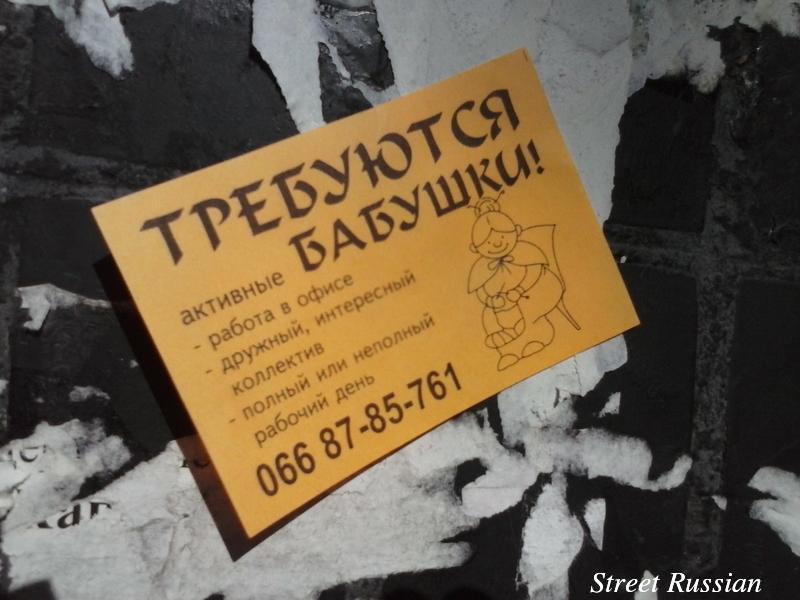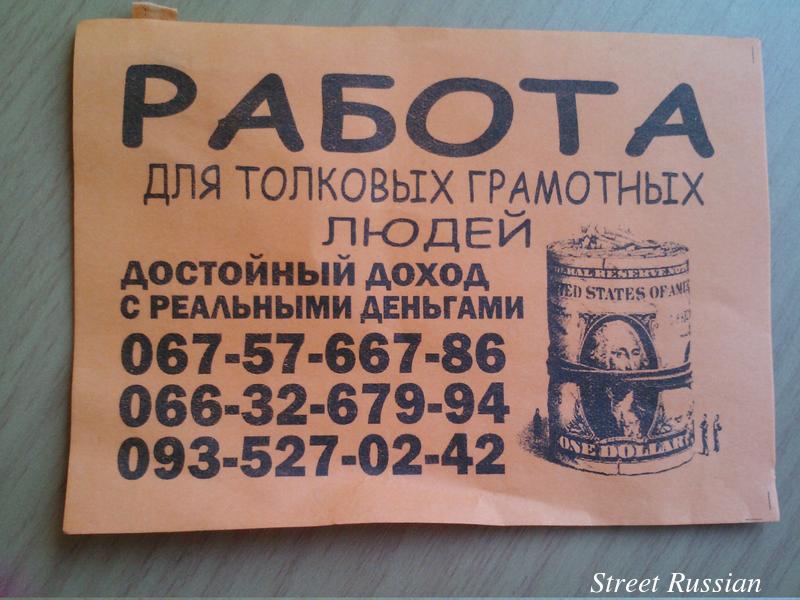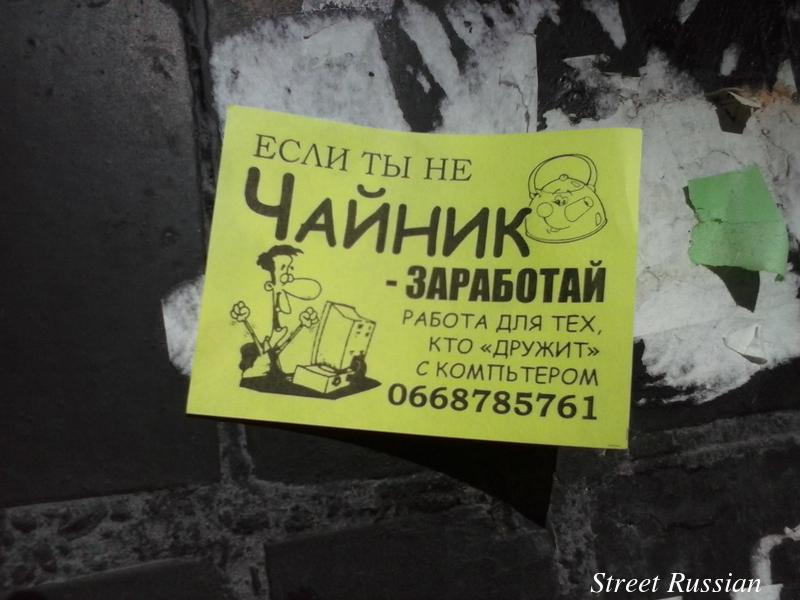 Here's a Russian / English cheat sheet to help you decode some of those ads : )
достойный доход = a decent income, decent salary
прямой работодатель = actual employer (not an agency)
работа офисного характера = office-related job
о/р  = work experience (опыт работы)
о/р с людьми и документами приветствуется = experience with people and paperwork encouraged
чайник = dummy (it can also mean "teapot")
заработай = earn
дружный коллектив = friendly coworkers
несколько направлений = several career paths
карьерный рост = career growth
график работы = work schedule
требуются активные бабушки = energetic grandmothers wanted
для толковых грамотных людей = for smart, educated people
от Х до Х = from X to X (years of age, hours a day, etc)
основная или дополнительная работа = full-time (main) or part-time (extra) work
работа на пенсии = work for pensioners
адская работа = hellish work
What do you think? Which jobs look the most / least appealing to you?
PS: Get more info on the Street Russian Project here!