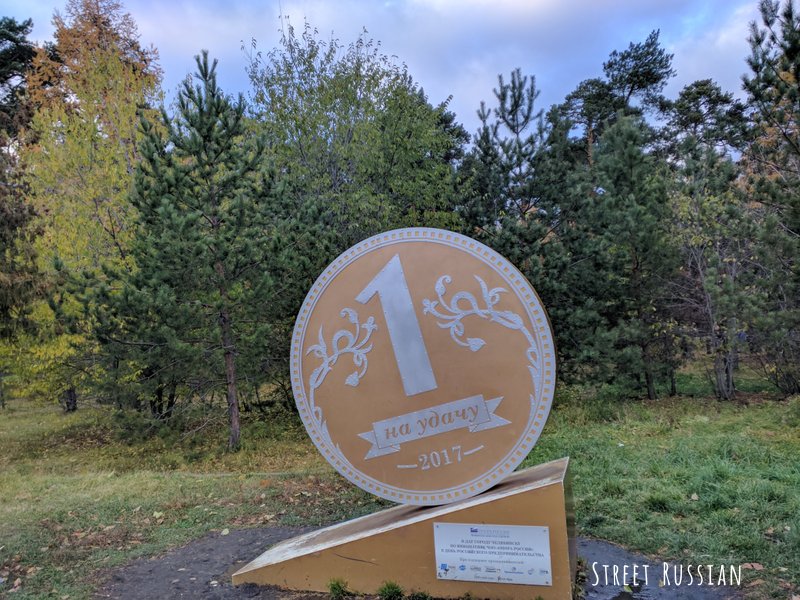 One hundred bucks, lots of dough, for peanuts, about a grand… one day my evening adult group had an English lesson on money slang. The next class my student Kate returned the favor, bringing a list of Russian slang used to talk about money. Have you heard any of these terms before?
₽ ₽ ₽ ₽ ₽ ₽ ₽ ₽ ₽ ₽ ₽ ₽ ₽ ₽ ₽ ₽ ₽ ₽ ₽
пятак = five rubles
полтинник, полтос = fifty rubles
сотня, сотка, стольник, сотыга = one hundred rubles
пятисотка, пятихатка, пятикрылый = five hundred rubles
штука, штукарь, кусок = one thousand rubles
лимон, лям = one million rubles
₽ ₽ ₽ ₽ ₽ ₽ ₽ ₽ ₽ ₽ ₽ ₽ ₽ ₽ ₽ ₽ ₽ ₽ ₽
Kate also added some useful idioms to the list…
быть при деньгах = to have lots of money
бросать деньги на ветер, сорить деньгами = to waste money on something
денег куры не клюют = (someone has) money to burn
деньги не пахнут = money is money, it doesn't matter how you earn it
не имей сто рублей, а имей сто друзей = literally: it's better to have 100 friends than 100 rubles. A famous Russian proverb that is 900,000% correct. For example, we needed to store some belongings in Chelyabinsk for the summer. As it turns out, renting storage space is not really a thing in Russia. We went here and there and had strange experiences at sketchy "storage" places. Money was worthless. Our friends though- 3 different sets- were kind enough to store our cookware / winter clothes / teaching material in their own homes.
бесплатный сыр бывает только в мышеловке = literally: you'll only find free cheese in a mousetrap. Also true. One day in Ukraine a woman stopped me on the street in front of an office building. She was working for a major shampoo company, handing out free samples. Free shampoo? Sign me up! When I entered the building and went up to teach class at an IT company, however, my students were incredulous. "Why would you take that?! You shouldn't trust anything that's free."
₽ ₽ ₽ ₽ ₽ ₽ ₽ ₽ ₽ ₽ ₽ ₽ ₽ ₽ ₽ ₽ ₽ ₽ ₽
Do you have any other money terms / idioms to add to this list?