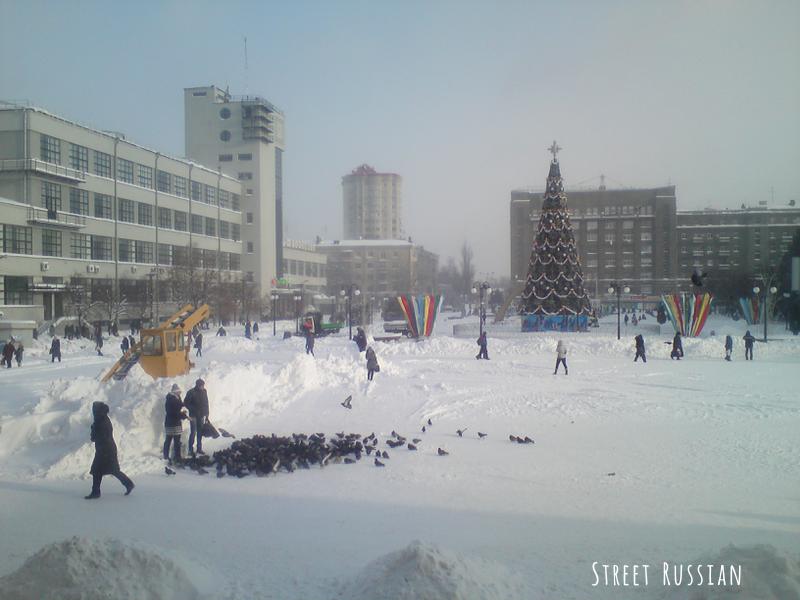 Is it even possible to get much done in a December? It's more like 30 solid days of panicking (end of the year deadlines, anyone?), planning (Next year I will…), and partying. I hope your December hasn't been too chaotic, and that you were able to squeeze in a little time for your Russian studies. Here are a few notes from my studies-
Links
This fall I got a smartphone with internet, and I've gone overboard with YouTube videos since then. Some of them are really silly, like USA vs Russia and Верблюд боится щекотки. Other things are more learning oriented, like Learn Russian through Shop Signs in Saint Petersburg. How much time do you spend in the world of Russian YouTube videos?
In the future, I want to spend less time on YouTube. Links like the ones below are probably more educational than a верблюд video…
12.16 Progress Report
Here are the results of December's study plan.
COMPLETED
Angelos Georgakis makes such fantastic videos- I'm hooked! This month I watched several more of his videos. In What's your favorite Russian saying?, Angelos interviews passerby in a park in Kyiv. Elsewhere in Kyiv, he meets an Old strong man in the forest. He also travels to Odessa to Learn Russian with Nina Rogovaya, which ends with an impromptu cooking lesson.
The other video I watched was… intense. If you're pretty good already with prefixes, though, it might not be as intimidating. In Russian prefixes with ставить & стать, Natasha Brown acts out all the verbs as you (ideally) mimic her actions. I'll definitely have to dig out some cups from the kitchen and watch this one again.
'Russia bans release of Hollywood film' turned into the discovery of Foreigncy.
I took 3 free online Russian tests this month. Pretty dismal results, yikes! More on this coming soon.
ONGOING
Dictionary of Spoken Russian/English-Russian is a massive collection of words and phrases. I used to go to the public library, sit down with a dictionary like this, and randomly copy the fun parts. Now I'm working through this site, pasting useful things into ANKI. Made some progress, but still working on words that begin with A.
I designed a weekly study tracker and really tried to use it this month. It was helpful… when I didn't misplace it. The next goal needs to be more basic: always keep it in the same place, haha :p
12.16 Study Plan
С наступающим новым годом 2017!!!
May your New Year's Eve table be full of mandarins, салат оливье, champagne, and good friends!