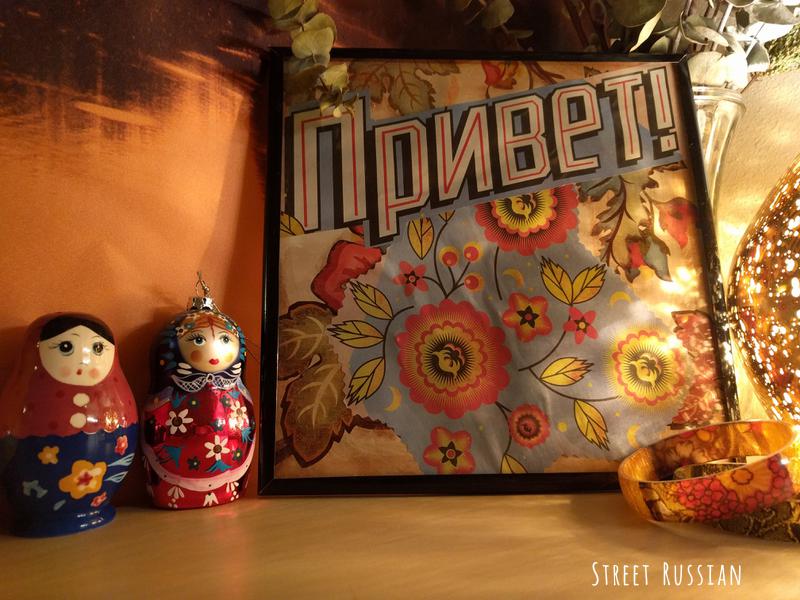 This month I only sat down and studied Russian once. Just once. That means it should be a piece of cake to study twice as much next month, right? 😉
Studying aside, I tried to bring the language into my life in as many ways as possible. For example, my husband and I stopped at a  food store called Good Neighbor.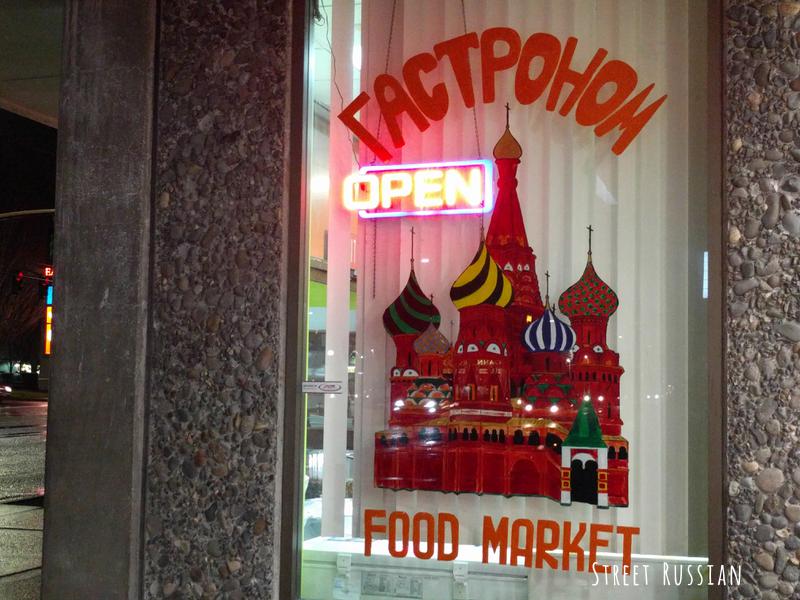 We spent forever in the store, going up and down every single aisle, listening to people speak Russian and Ukrainian. We got holodetz seasoning to mail to D's mom, chocolate pryaniki and teas for our cupboard, and several odds and ends- pelmeni, cookies, zefir- for a friend from Russia. (Kate, if you're reading this, I forgot to bring you the tvorog!)
The next day, I visited my friend. It had been over a year since we'd last hung out, so we caught up over huge bowls of borsch at her kitchen table. It was wonderful to see her again and speak Russian together.
D and I have been watching Великі перегони, the Ukrainian version of the Amazing Race, while we eat breakfast. Most of the contestants speak Russian to each other and I'm able to sometimes figure out the Ukrainian parts. By the way, here's an interesting Ukrainian word I heard on the show…хмарочос, skyscraper. In Russian, it's небоскреб: небо (sky) + скреб (scraper). In Ukrainian, it's хмарочос: хмар (cloud) + о + чос (scratcher).
Just by luck, a woman from St Petersburg was working at the doctor's office the other day. I'm that annoying person who, upon seeing a Slavic name on someone's nametag, always ask if they speak any Russian. She was really nice and spoke to me in Russian the entire time. Since I had to return the next day, I asked D to help me prepare what to say in case she was there again, but the next nurse was a woman named Stephanie.
Also, I recently picked this book up from the library. Have you read it? I've never read it in English and probably won't read it in Russian, but it's fun to flip through and write down some new phrases.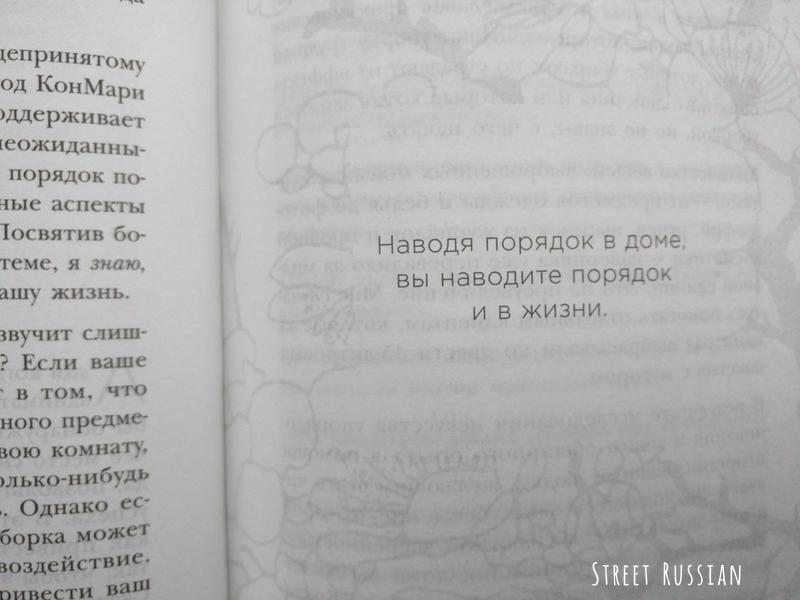 And the last of the holiday mail finally arrived. A friend sent this card and included two old С Новым годом! postcards from 1987 and 1988. They've joined my Soviet postcard collection that lives in a box under the bed and gets displayed for New Year's Eve.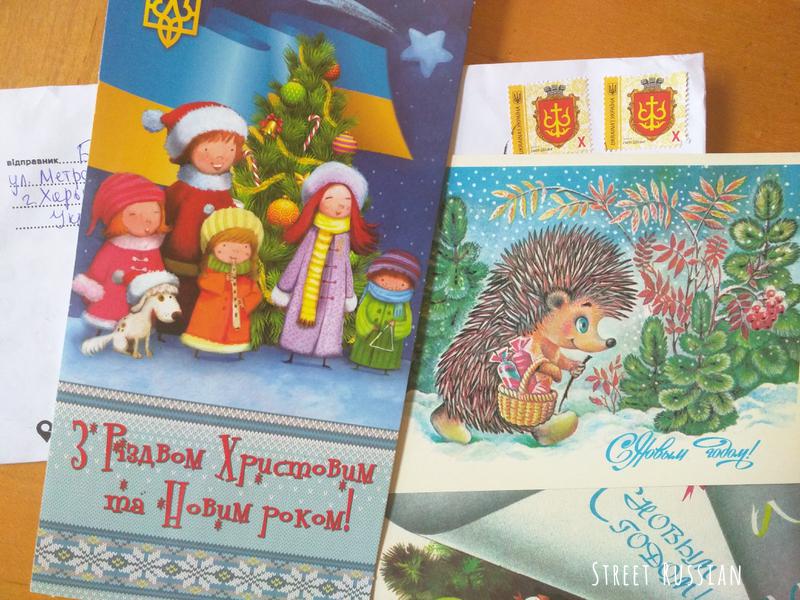 Excluding translation work, that's about all the Russian language I used in January. How about you? Did your 2018 studies get off to a strong start or were you busy with other things? If you're ready to hit the ground running in February, here are some suggestions for you..
What to read
What to watch
Olga always has helpful explanations of Russian grammar and vocabulary. (And since watching this video, I've been listening to the song что тебе снится крейсер аврора first thing every morning. It's lovely!)
Are you curious about молодёжный сленг, youth slang?
A very funny video (in Russian) on what it's like to start learning Russian.
I've watched this 7 times already, but I don't know why. (Perhaps because Boney M's Rasputin is one of the greatest songs ever?)
What have you been doing lately to improve your Russian?
Leave me a comment below! ?