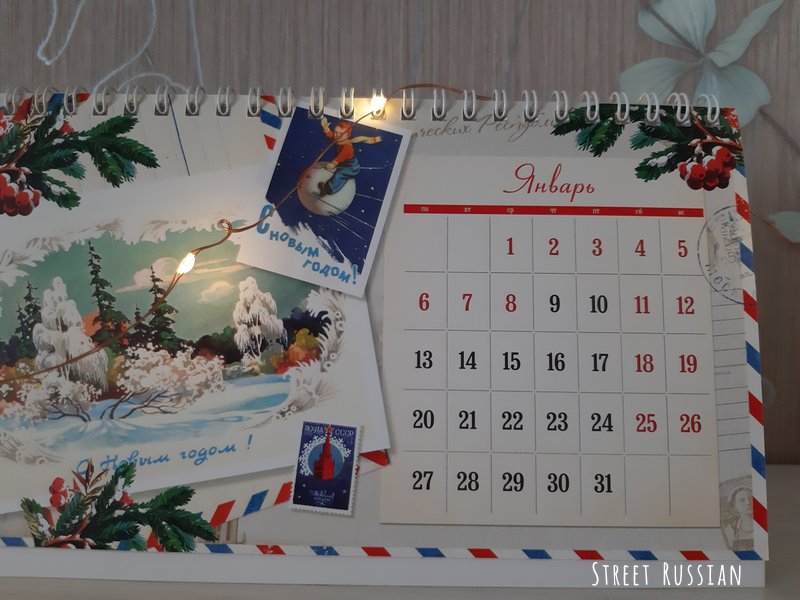 January felt like a good month for learning Russian!
This year we took part in a legit Крещение celebration, the kind that has a village priest standing on ice at night, reading aloud from the Bible, with a choir singing behind him. It was 🔥🔥🔥.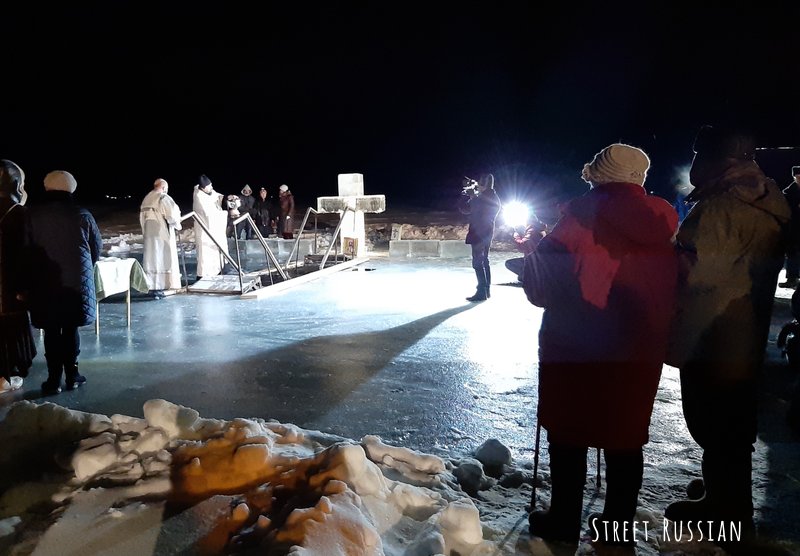 The event happened about an hour away from Chelyabinsk, so that meant 2 hours of car conversation with the couple (friends of a friend) who gave us a ride out there. It was interesting to listen to the priests but I understood almost nothing of what they said. Mainly I just lurked and took photos of my husband in the water.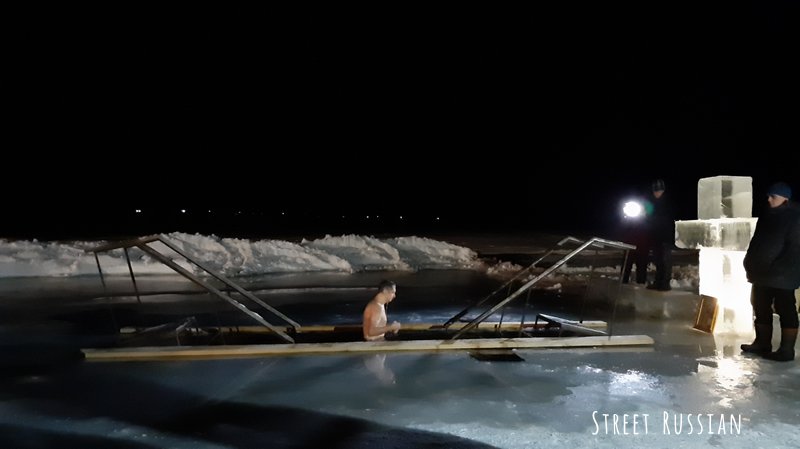 At the very beginning of January, we went to visit a friend who lives outside of the city. This was another great opportunity to use Russian (and only Russian!) with our friend and his wife. (It probably sounds weird but even when surrounded by your target language, it can be tough to get enough. Sure, you use it for situations like grocery shopping… but the cashiers don't want to have a deep conversation about life. They just want to know if you have the store loyalty card. Oh, and why you're making their life so complicated by not having exact change.) Anyway, this was the first time I've been to an actual Russian house that is a full-time home. Everyone else lives in apartments and visits the dacha when city life gets overwhelming. I prefer apartments to houses but this beautiful home completely won me over. It was a peaceful place with a huge yard, a separate баня, and a chicken coop.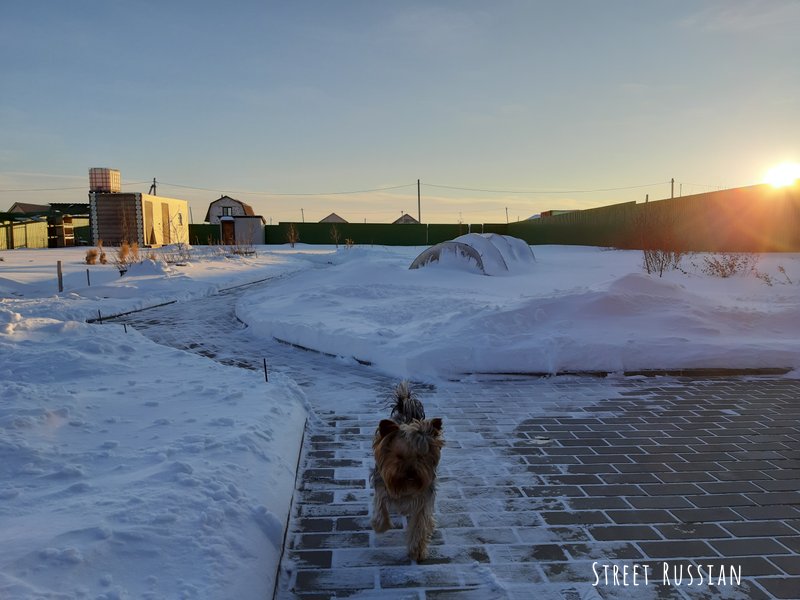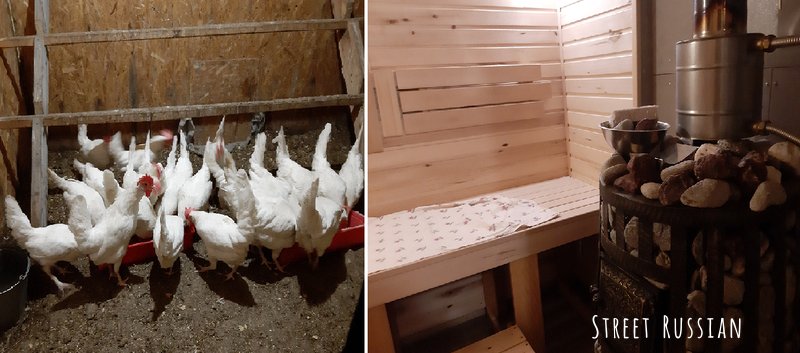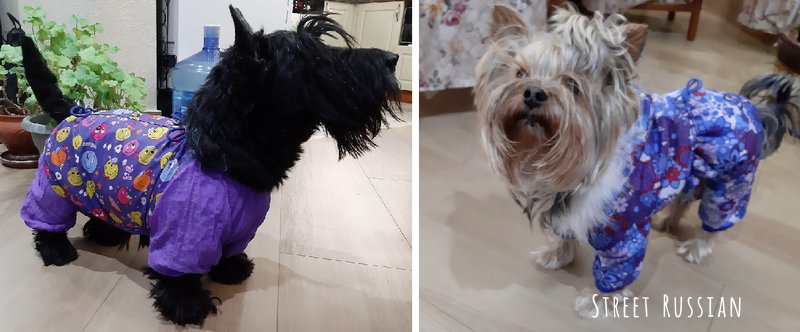 It is January, though, and my hibernation instincts are set at maximum so we haven't been very social otherwise. Instead, I've been reading a bit in Russian almost every day and we've watched several TV shows + films.
A couple of years ago I really, really, really wanted to see the movie Притяжение. An alien invasion in Moscow with big-budget special effects? Count me in!… but I never watched it. And then the sequel was announced, which left me scrambling to watch the first film in order to watch the Вторжение in the movie theater.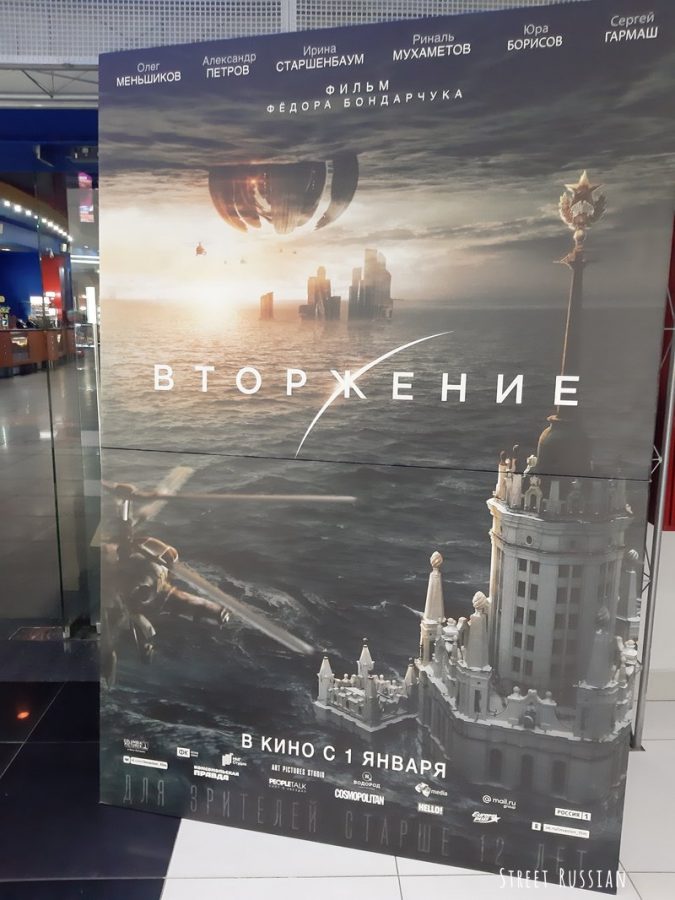 Except Притяжение was quite a stretch. A massive alien spacecraft is shot down in Moscow and the surrounding residential area is only marginally evacuated? And then patrolled by men on horseback while teens sneak in the "secure area" multiple times? And not real teens but fully-grown гопники? Гопники who want to fight the aliens with baseball bats? But then the alien falls for the гопник's girl? Sure, okay. Anyway, we did manage to watch the whole film (it's on YouTube) and found a very funny review to enjoy afterward (ATTRACTION: Alien vs. Gopnik). No desire to watch the sequel at this point.
Another thing we watched this month = one episode of Форт Боярд. I had assumed this was a Russian TV show because a) there are so many Форт Боярд-themed places here in Chelyabinsk and b) my husband watched it as a kid. It turned out to be a French show… kind of the original version of an escape room. Have you heard of the show?
To the roundup!


Что нового


What is one thing you did this month to improve your Russian? How did you do overall with language learning last year? Do you have big plans for 2020? Leave me a comment below!