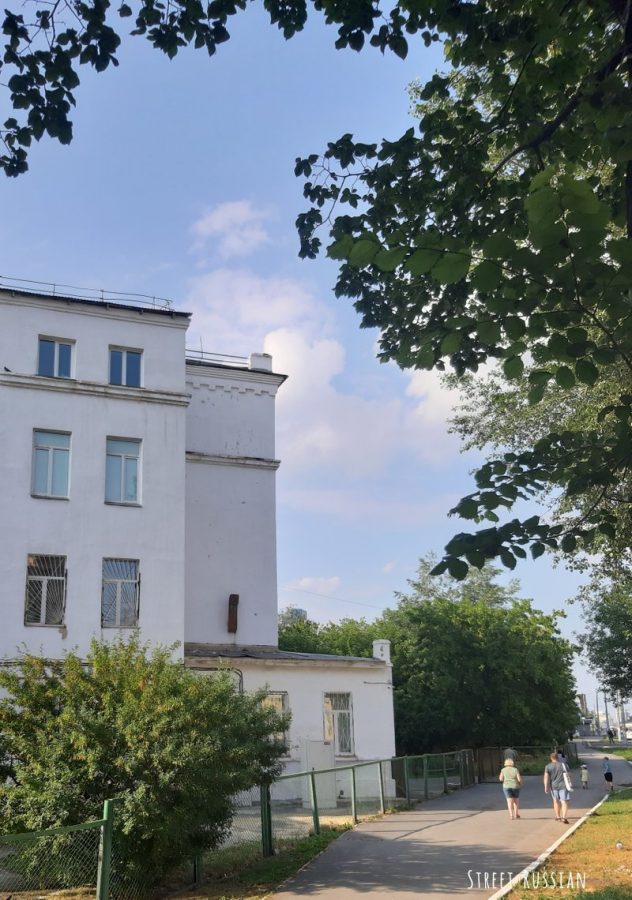 Summer is high season for children's camps in Russia. Although I don't usually work with young kids, I couldn't escape it this time. 😂 To be fair, they were adorable. And I quickly realized that if I worked more often with little kids, my Russian would improve at lightning speed. The only thing they probably learned from me was "Let's go!" but I sure learned a lot from them.
To the roundup!


что интересного почитать
5 vegetarian Georgian foods to try: khachapuri, lobio, khinkali, lobiani, and elarji.
Golden Ring Part 3: Rostov to Yaroslavl via Uglich and Rybinsk.
Learn Russian through stories: graded stories with audio.
New Girl on the Bloc: a great resource for learning Russian + traveling the CIS!
This blog (now dormant) has lots of interesting and historical posts on Central Asian men: "From the Black Sea to Kamchatka, from the Kara Sea to Himalaya, this is a gallery celebrating the rugged charm of the men from the steppes, mountains, deserts and taigas."


что интересного посмотреть
One camp afternoon, we visited the local children's library. The librarian showed us this cute cartoon about Evenki legends:


This Russian vlogger got a free spot on what's usually a $40,000 USD(!!) cruise, aboard a nuclear-powered icebreaker.😳 The cruise left from Murmansk and passed by Земля Франца-Иосифа on its way to the North Pole. It's a long video but an incredible trip!


If you follow Russian pop culture, you probably recognize this face by now 😆 Love him or hate him, this rapper has become super popular lately:


A friend recommended her favorite 90s movie to me. It's about a long-suffering woman who is courted by a новый русский for her prestigious last name. The movie wasn't my cup of tea, but it was a good peek at life in the 90s. (By the way, I really enjoyed another melodrama: Только не Отпускай Меня.)


What to do if your travel plans take you to Dnipro! 🙂



что интересного в инстаграм
Gazprom / St Petersburg humor.
What a great idea! A Russian visual dictionary, updated regularly.
Covid-related signs here in Chelyabinsk, 2021 edition.
I heard this cool band in the park recently, playing several traditional Russian instruments.


A few more photos of Chelyabinsk summer: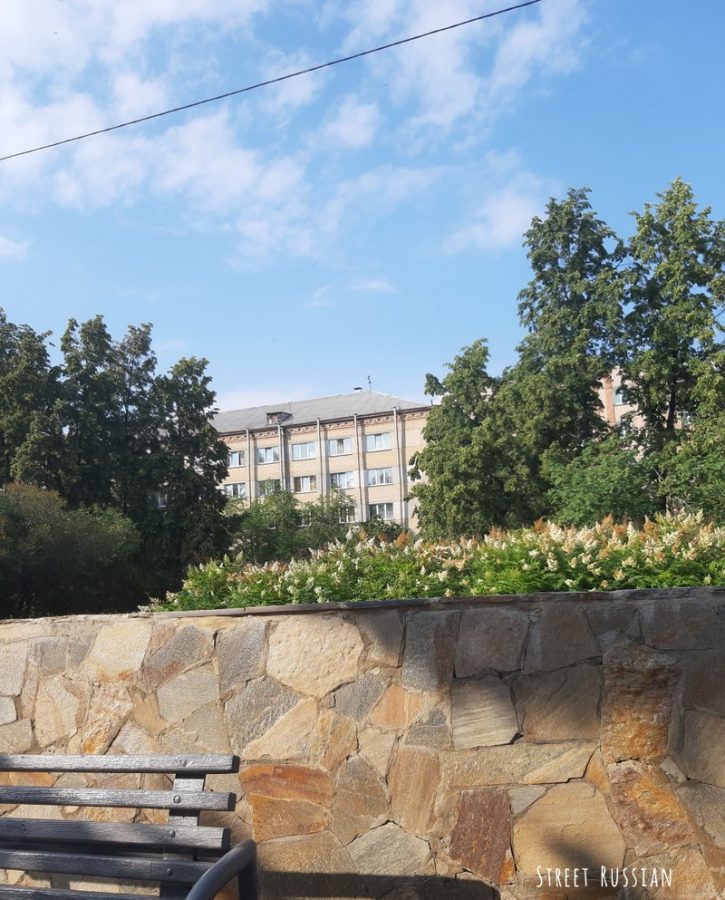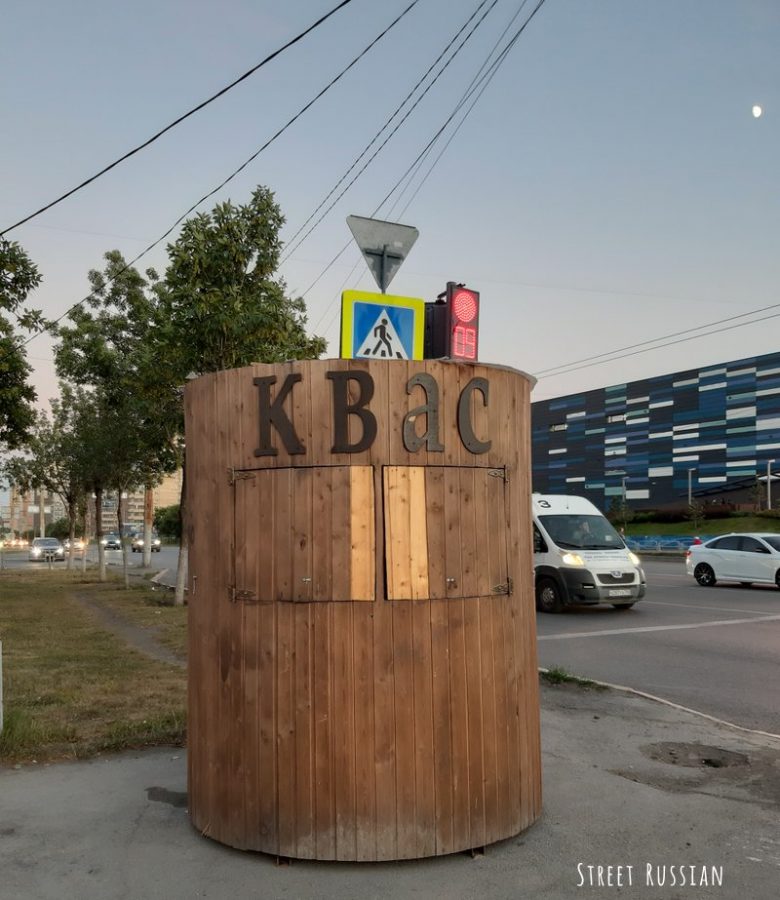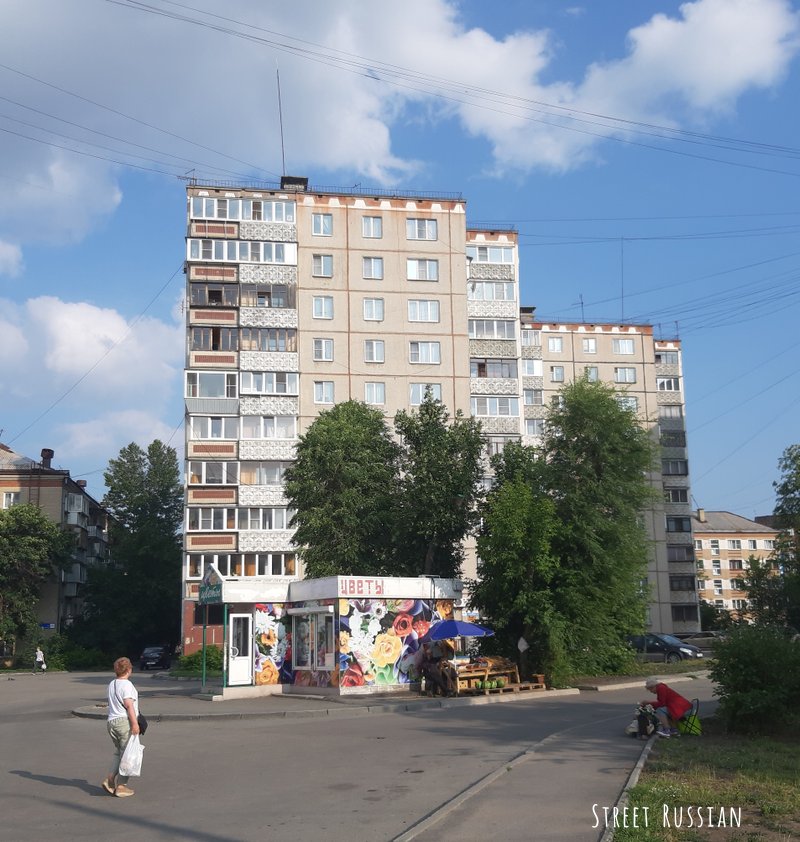 What is something you read / watched / did this month to improve your Russian?
What are your language goals for August?