This month we went to visit my husband's family in Hawaii with a suitcase full of Russian snacks.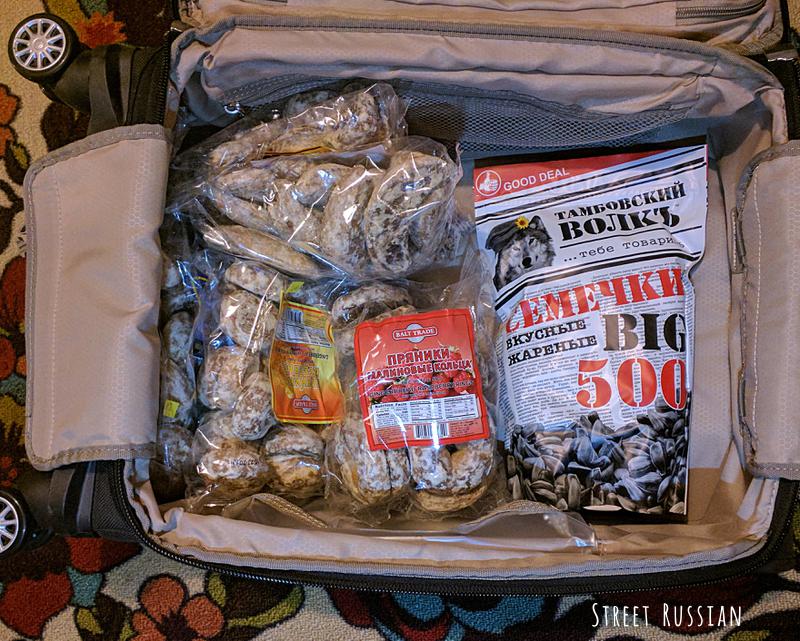 In previous visits, I set goals like learn 5 new Russian words from listening to people talking. This time I didn't have any goals and I don't think I learned anything new, although I did get a good amount of speaking practice with his mom. And as usual, the food she prepared was great! Meals were usually a tasty mix of Russian food and local fruit, like борщ + морковный салат + жареная рыба followed with fresh lychee or mango. Here's a breakfast of блины with avocado that had been picked the previous day and mango jam-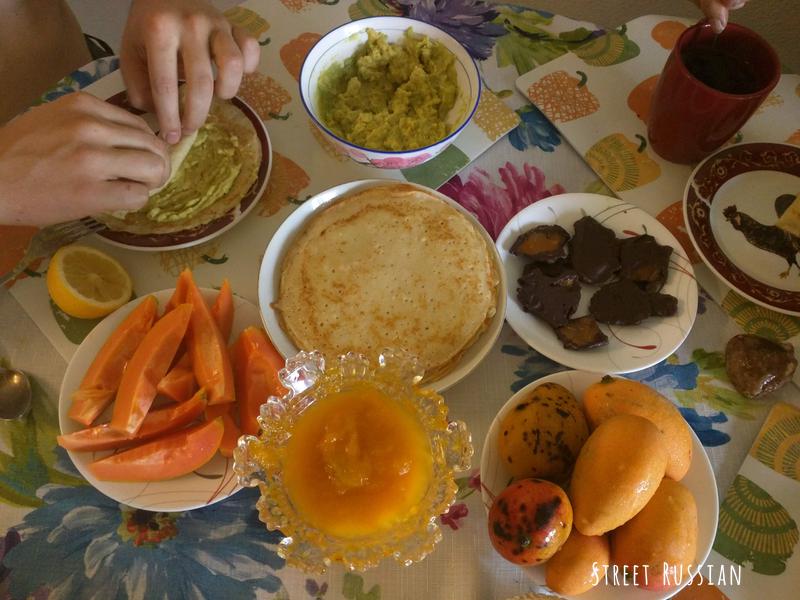 In other news, I finished both Russian Tutor and Schaum's Russian Vocab. I also watched «Обитель зла».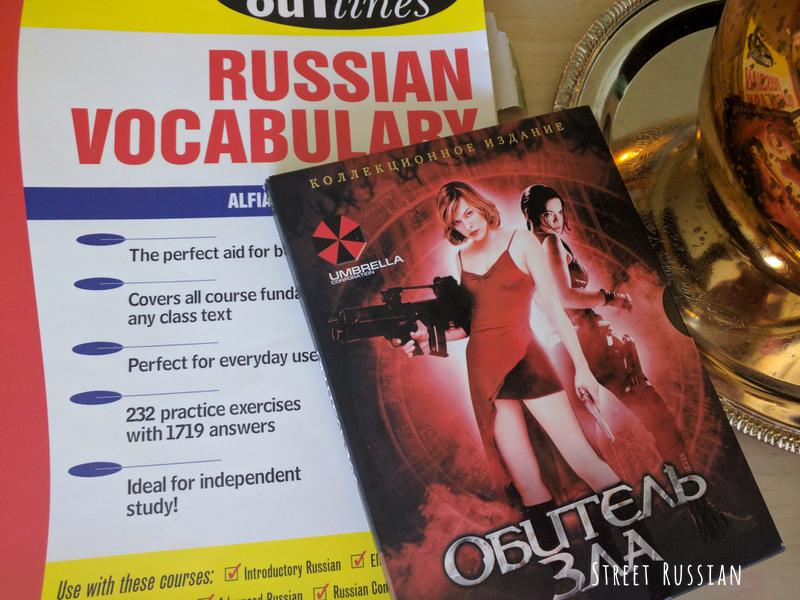 On to the round up!
Что нового (What's new)
I just discovered you can read/listen to English-language updates from the Russian Embassy in the US: Russian Embassy Weekly.
And finally, this woman is pretty awesome! She's singing частушки, which is I how I found the video. (I was trying to figure out what a частушка is… turns out it's a limerick or naughty rhyme.)
What have you been doing lately to improve your Russian? What are your study plans for July?
Leave me a comment below! ?