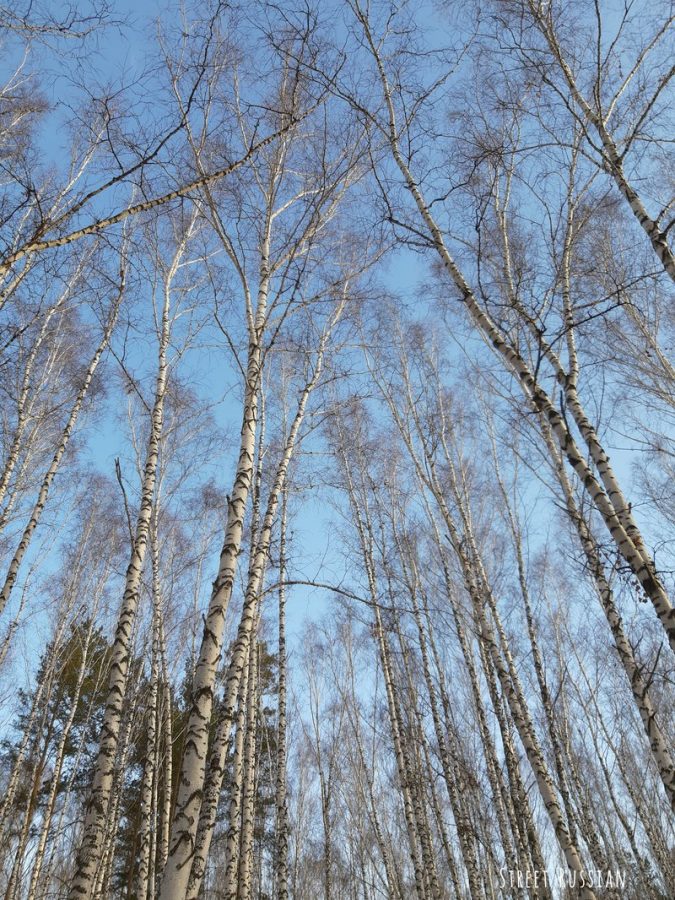 I hope you are okay.
I mean, you're probably not feeling okay at all right now but I hope you and your loved ones are healthy. If you have to leave home to work, I hope you have access to soap, hand sanitizer, and masks. Thank you to everyone who is still showing up to treat ill patients, sell and deliver food, and keep others safe. Thank you to everyone who is staying home.
Coronavirus has started to fill up the hospitals here in Russia and everyday vocabulary now includes things like:
карантин = quarantine
ОРВИ (острые респираторные вирусные инфекции) = viral respiratory infections
осложнения = complications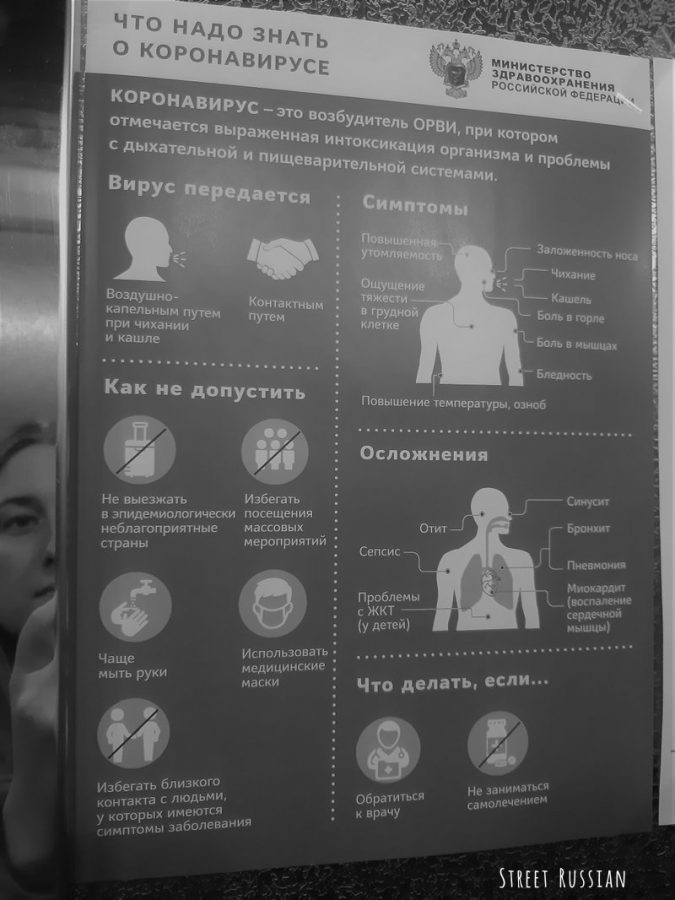 I find it hard to get information about what's going on but maybe that's just because I don't know the best sources. We follow the official https://стопкоронавирус.рф site but sometimes the numbers don't reflect with what I read in the local Chelyabinsk news. At the moment, both sources agree: 14 people are ill with коронавирус in this city. Moscow, meanwhile, has over 1,000 cases.
Russia's borders are now closed. Like the rest of the country, we've entered into a week-long shutdown. *March 31 update: as of today, everyone in the city has been ordered to self-isolate.* It's confusing to guess at what's open and what's not. At first, many seemed to think of this as a holiday week (let's go to the dacha and enjoy the spring weather!) instead of a quarantine. Language schools have all gone online but coffee kiosks in the park are still open. As for what people in Chelyabinsk are thinking about COVID-19, here's a very unscientific poll I saw on vk: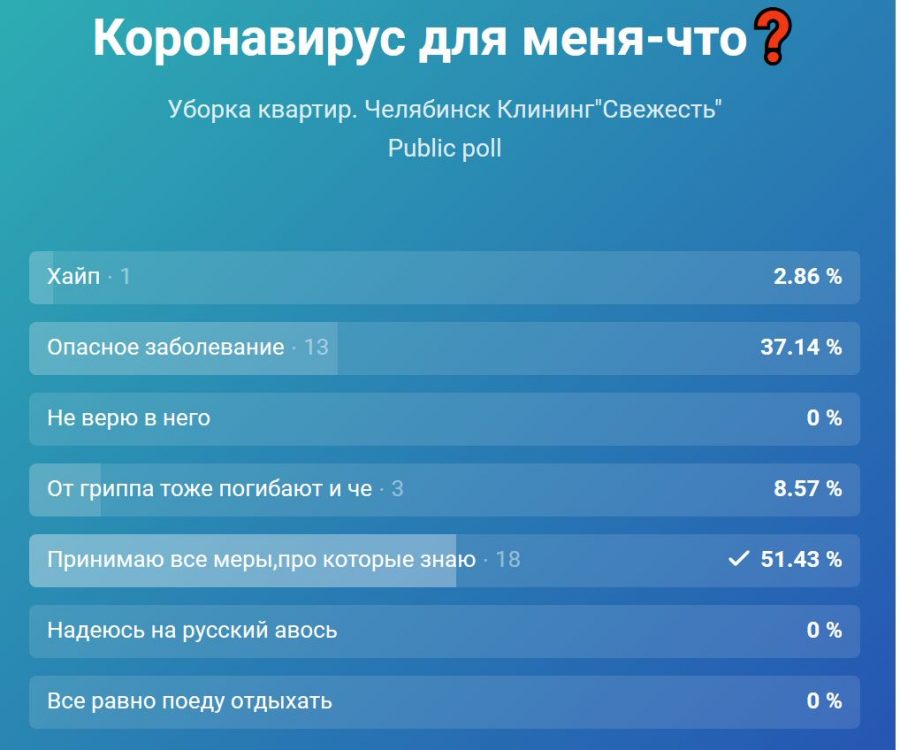 Speaking of vk, I found an interesting discussion there on гречка (buckwheat) and its availability in other parts of the world.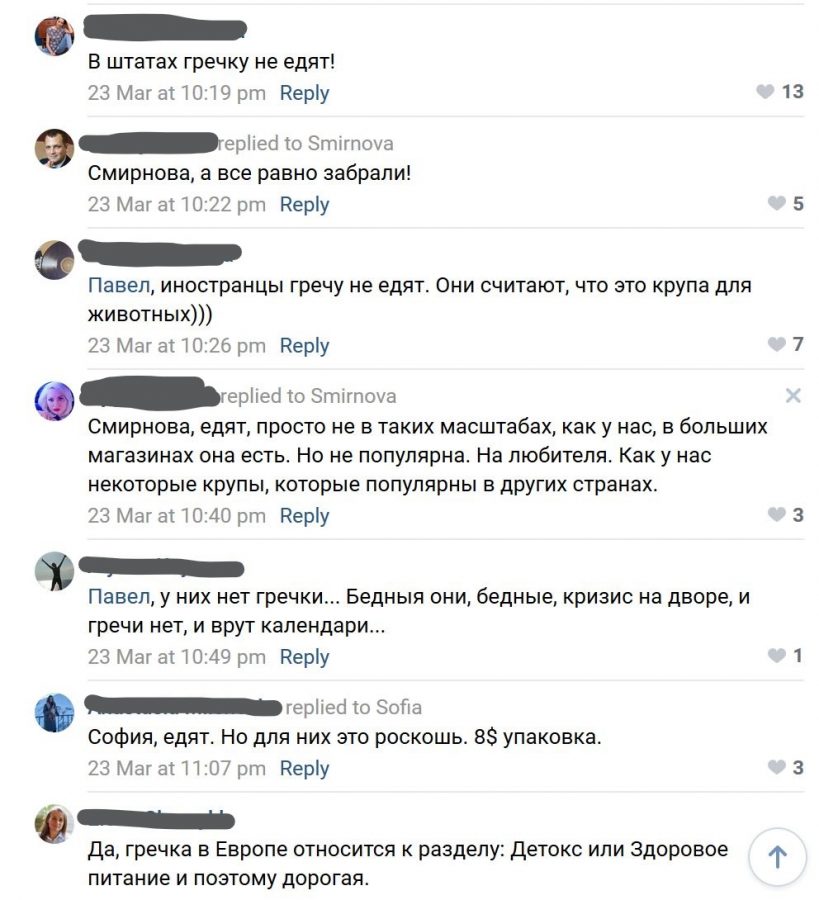 I haven't been in stores lately but my husband reports they're still well-stocked with гречка and toilet paper, phew. Our plan this week is to not shop at all and just get creative with the food in our cupboard (plenty of stuff in there for us and the cat).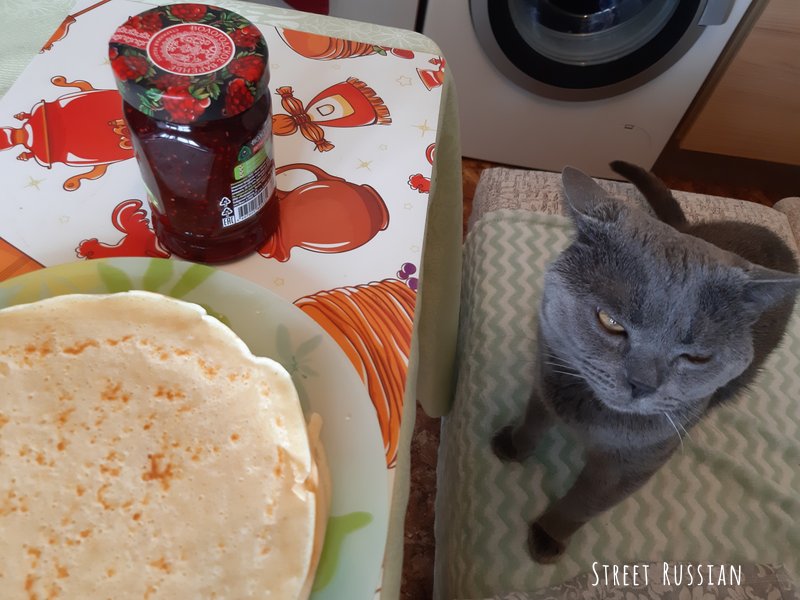 Here are some links to keep you busy and learning while you're at home this month… to the roundup!


Что нового
Russian news for language students, March 29, 2020. Four minutes of slow(ish) Russian.
Soviet cakes named after cities of the world. I've never been a big fan of Kievsky cake but Prague cake…. yum.
A good question from Reddit: What features of the Russian language do you miss not having when having to speak/write in English?
If you get really bored during quarantine → Russian reality show with Instagram stars doing manual labor coming to Amazon Prime.
Also, Russian culture, education and enterprise software available online for free in times of quarantine.
Have you heard of the 2019 miniseries The Last Czars?
A useful explanation of common Russian personal documents: паспорт, загранпаспорт, свидетельство о рождении, СНИЛС, полис ОМС.
A good pre-pandemic post from Ukraine: Kyiv Expat Life: February 2020 Round Up.
Proper Russian is having a sale on downloadable study material: $1 USD per item! I bought the case endings chart and my friend got the flashcard bundle.
A winter trip to Irkutsk and Lake Baikal.
Chelyabinsk's street art is under attack. 😡
Fascinating images from Verkhoyansk, a small city that is a 2-hour flight north of Yakutsk. One of my friends taught English here for a while and was paid in reindeer meat.
A great summary of the famous Russian novel Мы.
If you're into art and museums, how about a 5-hour YouTube tour of the Эрмитаж?
And if you need a good laugh today, check out my Russian humor pinterest page.


What is one thing you did this month to improve your Russian? What are your language goals for April? Leave me a comment below!