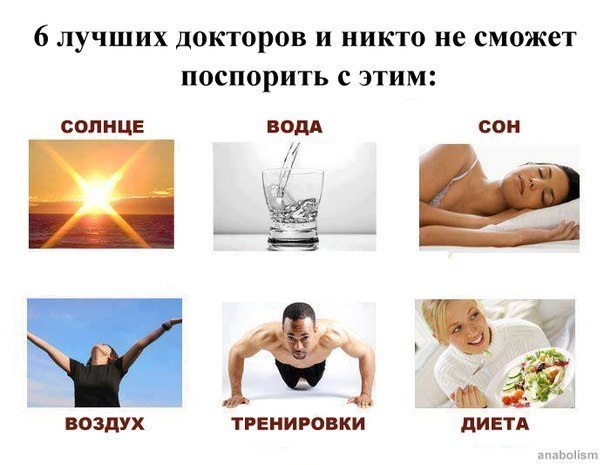 I've been a bit under the weather this month and trying to follow all the ideas in the picture above. The internet has also been a good distraction- here's the best of what I found this month!
Looking for a fun sitcom?
Try Кухня, a popular Russian comedy that's now in it's fourth season. The story follows a young chef wannabe who (just barely) manages to land a job in one of Moscow's hottest restaurants. Here's episode 1 on YouTube:
Thanks to another student of Russian, I found out that you can even get full transcripts of the show!
Bonus: If you fall in love with the show, there's even an accompanying movie: Кухня в Париже
Finally!
Something I had long wondered: Why Russians use ) as a smiley instead of : )  (Funniest answer: "Because there are always night and always winter in Russia, we don't need eyes to navigate.")
Well, that's awfully weird…
Have you heard of a coub? (No idea how to pronounce that :p) It's a really short looped video. Russian speakers must love to make them, since I've spent hours watching videos on this site under the guise of language practice. That counts, right?
A squirrel saying "Get drunk, then I'll visit you."
A little boy who seriously does not want to see the doctor. (Пустите, суки! = Let go of me, you bitches!)
And sometimes words aren't even necessary.
Famous Russian meme
So I'm about 8 years late here, but just hearing about the Привед медвед phenomenon for the first time.
Learn Russian on Twitter
Переведи это, Чувак (Translate this, Dude) takes English slang and translates it for a Russian-speaking audience. Between this guy and that guy, I think I'm at last almost ready for a Twitter account ; )
Soviet rap. That's right.
This video is titled The First Soviet Rap. What do you think?
Reminds me of the Beastie Boys.
Ukrainian pop star in new American film
We got tickets to attend a screening of the new comedy Spy, which will be released in theaters next week. (Trailer here.) GUESS WHO HAS A SCENE IN THIS MOVIE?? My favorite Ukrainian singer- Verka Serduchka!! He's performing one of his most famous songs, the one that has been accused of being anti-Russian (some say that "Lasha Tumbai" sounds like "Russia Goodbye"):
I'm still so excited over this. Love Verka Serduchka!
Test yourself
Take the If You Were Russian, Where Would You Live? quiz. I got Yakutia, where amazingly enough I did live for a few months. Where I'd really like to live, though, would be Нижний Новгород– a big city without all the craziness of Moscow or the haughtiness of St P. What about you?
That's all for this month : ) Happy studying!