Счастливого Хэллоуина! 😀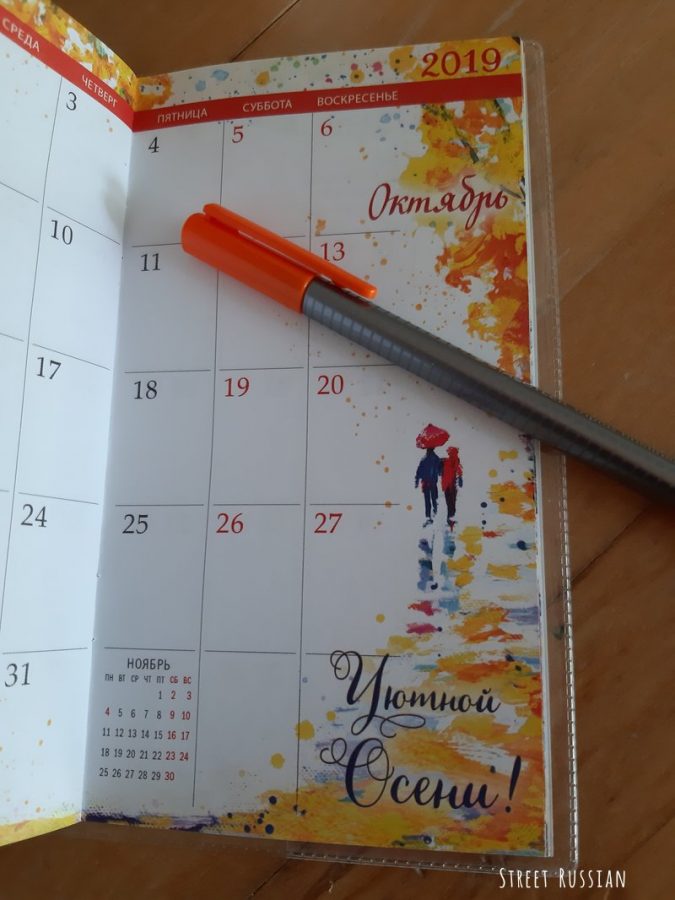 Have you had any interesting chances to use Russian lately? This summer I had several cool random opportunities to use Russian.
On a Portland – Seattle flight, I sat next to a friendly husband and wife from Belarus who had flown to the US to visit their daughter and grandchild.
On a Hawaii – Portland flight, my seatmates were traveling to Russia for the very first time to take a Viking river cruise (Moscow – St. P – Finland). We spoke the entire 6-hour flight about their trip itinerary and had a beginning Russian lesson: Здраствуйте, меня зовут ____, мы из Гавайи. Unbelievably… toward the end of the flight, I heard the family seated across the aisle also speaking Russian. They turned out to be from a small village in western Ukraine and spoke 5 languages: Russian, Ukrainian, Romanian, English and "our own language [dialect]"!
And at the grocery store in Portland one day, I heard an older couple chatting in Russian as they weighed a bag of cashews. My usual opening line is pretty awful, prepare yourself. "Вы говорите по русский! Как хорошо! Я изучаю русский язык!" I told you it's cheesy. But it usually works. It's ridiculous enough to disarm most people's natural suspicion of strangers. Although there are about 50,000 Russian speakers in this city, these shoppers happened to be from Odessa, Ukraine and the students of one of my teacher friends here in town (also from Ukraine). Мир тесен!
In other news, I'm very slowly getting through a novel in Russian. Currently on page 185 and posting occasional updates on Instagram. We also watched the first part of HBO's Catherine the Great miniseries. The verdict so far: costumes = amazing, plot = eh. And a movie I've wanted to see for a long time – Притяжение – can now be streamed for free on Amazon Prime… but only dubbed into English.
To the roundup!
Что посмотреть
Что читать
What is one thing you did this month to improve your Russian? What are your language goals for November? Leave me a comment below! 🙂