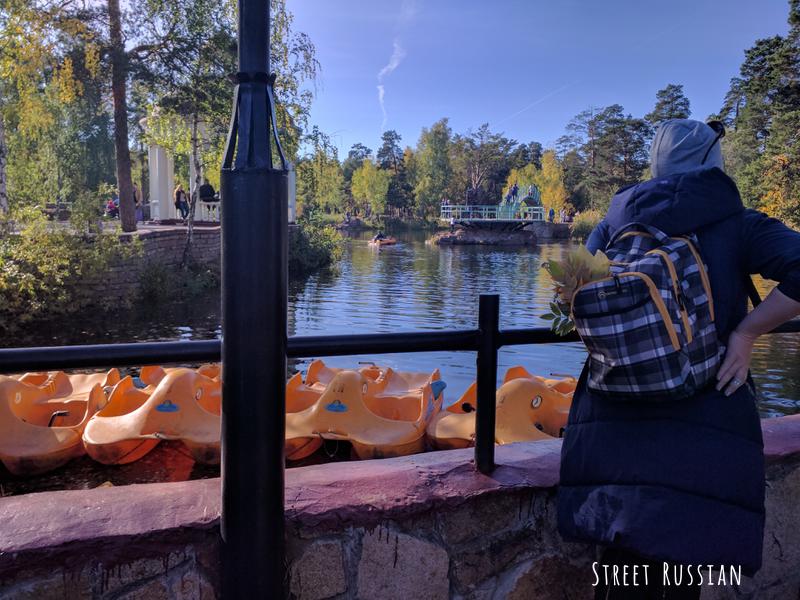 Hello, fall! The temperature is dropping already but we got in a few good walks on warm, sunny weekends. I've been sharing my fall photos here.
Also this month: Chelyabinsk is currently two weeks into a garbage strike (see photos). My students taught me several new Russian words and phrases, like шарлотка (apple pie) and ходить налево (он опять пошел налево = he cheated again). And about those same students- teenagers, ughhhhhh. Help. Moving on… The other week we discovered a great bookstore. "Great", by the way, means that security doesn't follow you around the store like you're a veteran criminal. I haven't made much progress with my book but my husband already devoured his book + watched the movie version.
Now to the roundup! 🙂
что нового
First off, can we just take a moment to appreciate autumn in Russia? Wow.
You guys, I found a ҒДҜԐ ЯЦSSЇДЍ GԐЍЄЯДҬФЯ.
Get some insights on Russian culture in Tony Robbins' Epic Moscow Fail.
Perhaps you've already heard of this amazing Ukrainian baker but she's making even more insane creations these days.
Lately I've been obsessed with this man's Instagram posts on Russian slang and this IG Russian cooking channel.
A fascinating read on American women who moved to the USSR in the 1920s and 1930s.
A short academic article on Timati's use of patriotism as a business model.
What vegetable is most likely going to rise to power and enslave the human race? I think you already know… 😉
Stunning shots from a city on the Russia-China border.
You might want to bookmark this Russian joke database.
What I watched in Russian this month: Разминка, the trailer for this Kazakh movie, and a super-short video on the women who farm potatoes in Armenia.
What have you been doing lately to improve your Russian? What are your study plans for October?
Leave me a comment below! ?