Welcome to a very quick roundup. 🙂 I haven't had much time for Russian this month. My husband and I restarted our Chinese lessons on Skype, which kind of counts as Russian practice? It's two solid hours a week of a little Chinese and a lot of Russian explanations: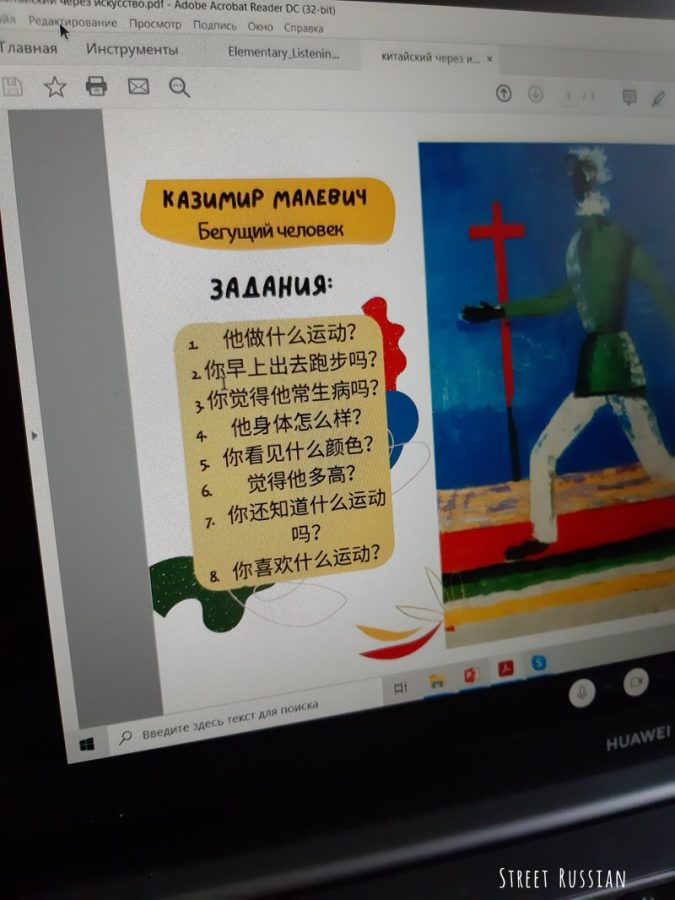 And I signed up for a пробный урок (trial lesson) at a local Spanish school next month, another chance to use Russian as ladder in pursuit of another goal. This is an idea I've tried many times in the past – like a German class in Yakutsk (total failure!), yoga videos in Spanish (too lazy!) – but each time I get a little more comfortable with it, a little closer to succeeding. I was talking to a friend who has tried doing the same thing, using French to study for a degree in Spanish and Russian. He said the first time he attempted this, his French skills weren't high enough. But now he's back at it with better French and renewed motivation, which gives me hope for my own language laddering plan. Have you ever tried using a second language to learn a third? Or to learn completely new skills via a new language?
One thing I had hoped to do this month was to join the SAFS book club – happening tonight! – to discuss this month's read: Secret Lives of the Tsars: Three Centuries of Autocracy, Debauchery, Betrayal, Murder, and Madness from Romanov Russia. But best-laid plans and all that… On the other hand, at least I can present the book club to you here. Maybe see you at a future event? Here's some info from the bookclub's founder, Stacey in St. Petersburg:
📚📚📚
A book club for Russia Reads!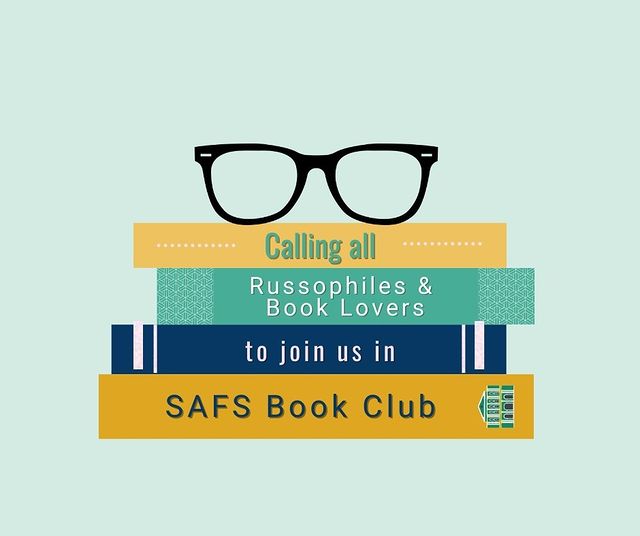 If you like reading and also want to learn more about Russia, join us!
At the end of each month, we gather on Zoom to talk about our book of the month. All reads are about Russian history, culture or literature. Books can be fiction or non-fiction and are chosen based on the group's recommendations and interests. Read at your own pace and feel free to join us every month or on a book-by-book basis.
SAFS Book Club is free to join!
October's read?
Four Sisters by Helen Rappaport
Currently available for purchase for Kindle on Amazon and physical copies in Russia can be found at Labirint.
Send SAFS a message to join:
https://www.instagram.com/safs.guide
safs.guide@gmail.com

📚📚📚
On a related note, Stacey also sends out a monthly newsletter called The Russo Files with lots of great info on what's happening in St. Petersburg. Although I don't live there and I've never been there, I still really like reading about new museum exhibits and restaurant finds.😄 If you're interested, you can sign up for her newsletter at the above links.
Now, onward to the (very short) roundup!


Что почитать
Что посмотреть
The latest birchpunk offering:


If you enjoy musicals and Russian history, I recommend Стиляги. It's a movie about a 1950s?60s? student named Мелс – that's М for Marx, Е for Engels, Л for Lenin, С for Stalin – who does a 180 from card-carrying Komsomol member to hipster. I don't even like musicals, but I made it through this one!


What is something you read / watched / did this month to improve your Russian?
What are your language goals for October?