Here's a quick little Russian playlist for a cold night (but I can't promise you festive lyrics) and some photos from this month to set the tone…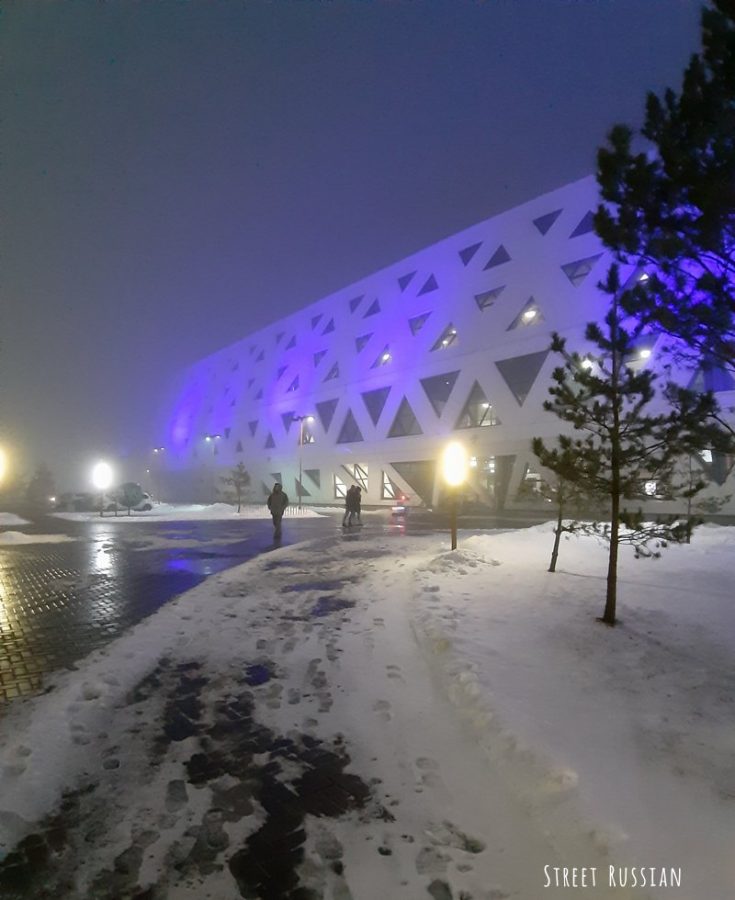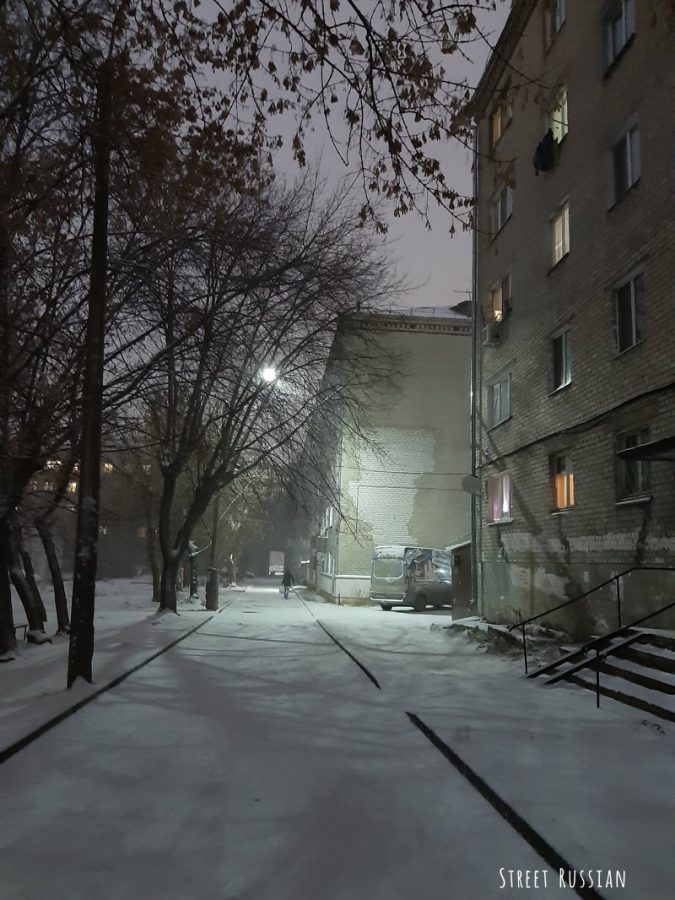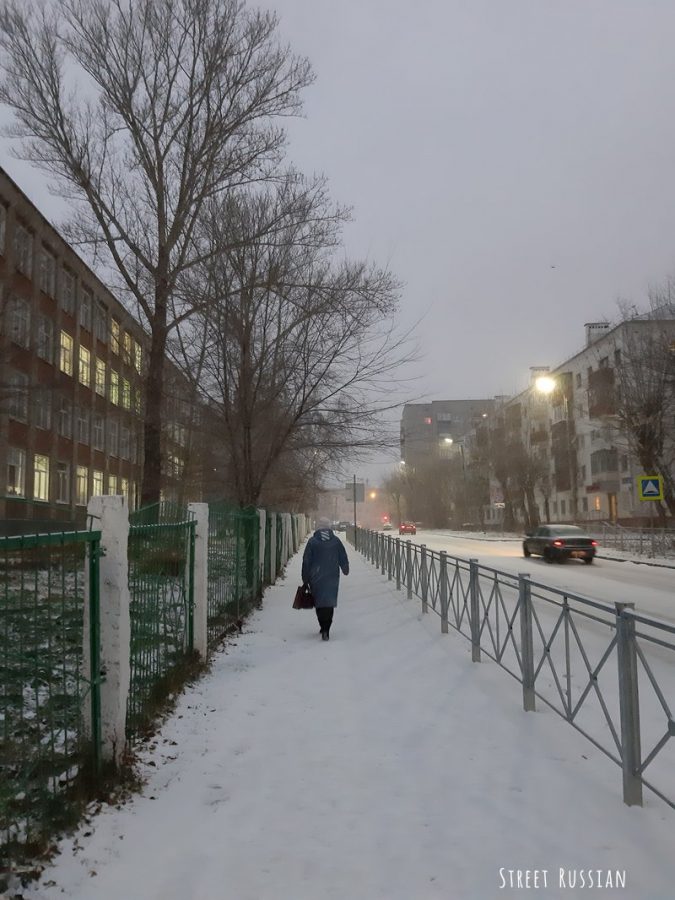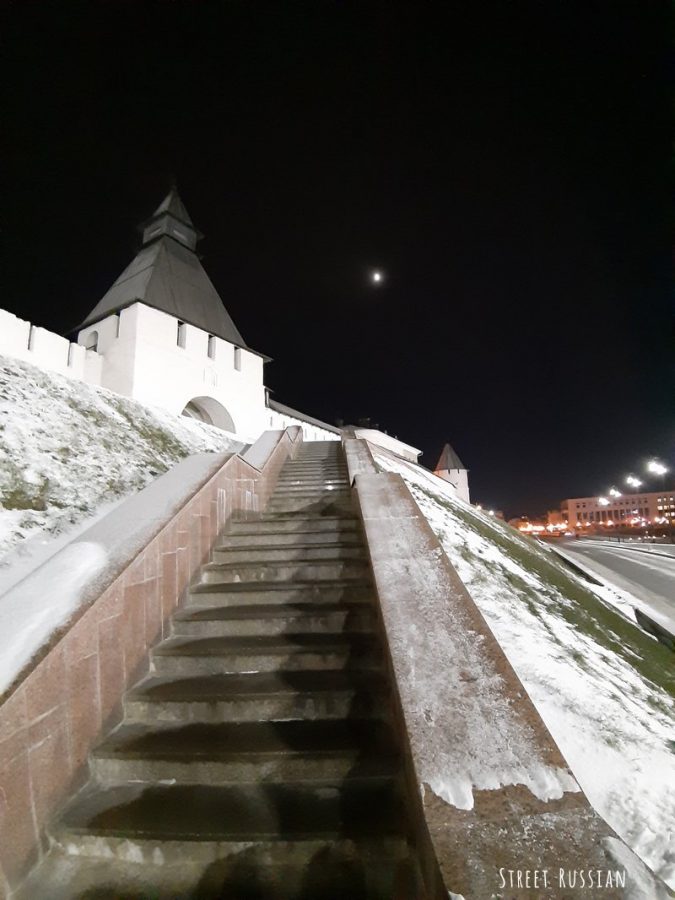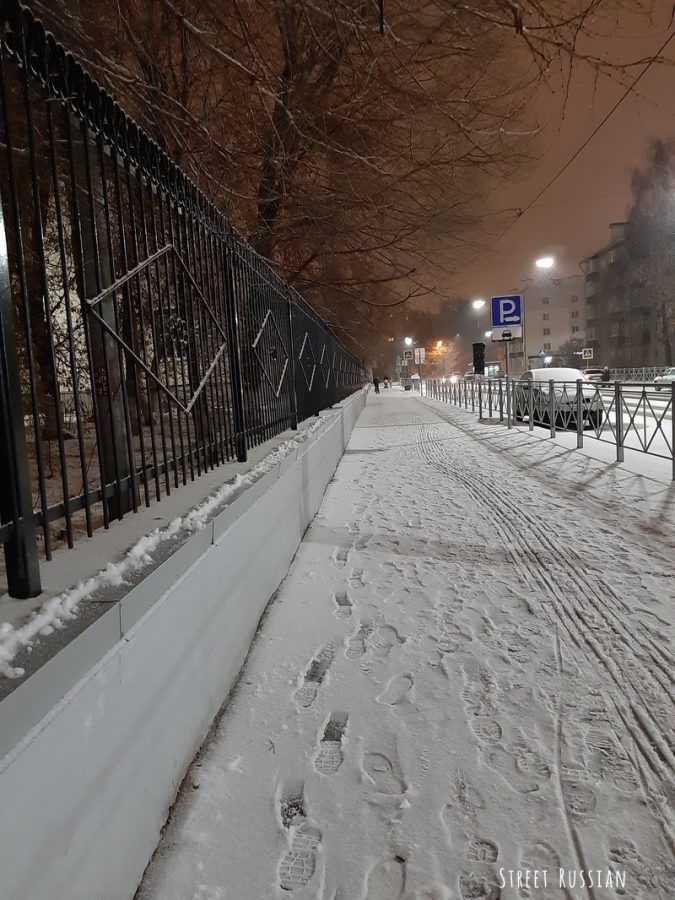 Мельница — Дорога сна
I've shared this beautiful song in a previous post (The Best Russian Songs Sung by Women). Just like all Мельница songs, it's absolutely haunting.


ДДТ — Белая ночь
A great song from one of the greatest Russian rock bands!


Аквариум — Лой Быканах
This next song is actually not in Russian, although my mom would say "Well, that sounds like Russian to me." It's sung in «Ушельский язык»… which I think is a made-up language. Wikipedia has a short entry on the mysterious song.
The lyrics consist of only two phrases:
Лой Быканах,
Вы-шли-хлаи


Akim — Не гадай
This is a very chill song about heartbreak.


Мальбэк — Равнодушие ft. Сюзанна
This final song is awesome background music for a snowy night when you still have a lot to do.


Do you have any good songs to add to this list? If you do, please leave me a link in the comments!