Most people want to cut down on the amount of TV they watch, but I think that increasing TV time can be good when you're studying a language. We can't speak with native speakers / study grammar all the time, so how will you get some of that extra study time in? Try a TV show!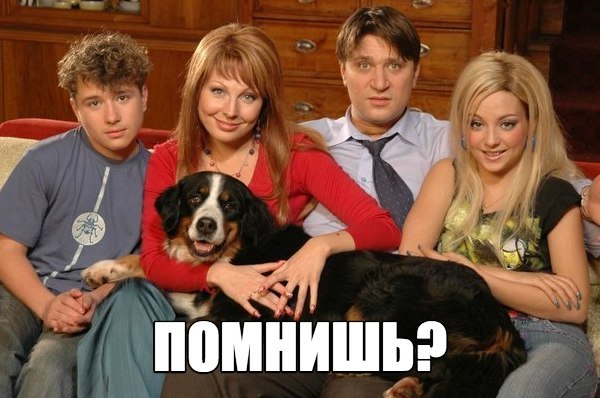 Reasons to consider adding some TV to your studies:
#1. A lot of TV shows are short. When you watch them online, most comedies are about 20 -30 minutes. And when you watch online, you get to avoid long commercials.
#2. TV shows are meant to be addictive. Getting hooked on something that helps you with another language? Sign me up!
#3. You can find a show for anything you're into- documentaries, sitcoms, drama, history, etc.
#4. Unlike many American TV shows, Russian shows are free online via their broadcasters. And if it's not, you could always venture into the depths of the Russian internet and look for things to download. (You probably already know that literally everything ever made is available for free there.)
#5.  Watching TV is fantastic exposure to pop culture. You'll learn who the big celebrities are, hear tons of slang, and better understand cultural references.
#6. A TV show is more like a book than a movie. You watch a movie- you get maybe 2 hours of repeated vocabulary. You read a book- you get days / weeks of the same words. Ditto for the TV show. Since the plot keep characters around, you'll hear a lot of new words over and over again (job vocab, home vocab, family vocab, etc) over the weeks / months that you watch the show.
An additional big reason for me- you know those days when you're wiped out and feeling super lazy? You're probably going to brainlessly watch something anyways. Why not make it Russian? It's at least one step up from being a complete couch potato.
Here are nine shows to get you started. I must warn you that I'm not the best resource for highly-acclaimed and education shows, though. In fact, let's just get this first category out of the way 😉
Trashy favorites
Топ-модель по-русски
So far, there have been five cycles of Russia's Next Top Model. It's pretty much the same thing as all the other Top Model franchises, with perhaps slightly more shame directed towards the "working model mothers". There's also a newer show called супермодель по украински that you can watch here.
Каникулы в Мексике
Produced by MTV, this is as lowbrow as you can imagine. Eleven Russian girls + guys in Mexico, hooking up and pairing off. (If you want classier romance, try Холостяк instead.)
Жены олигархов
The intro of one episode: Marrying a foreigner… for some, it's a winning ticket…. but not everyone is so lucky… I only made it through part of one show, which featured a wealthy woman complaining about a divorce.
Comedy
Как я стал русским
This is our current favorite show. It tells the story of a young American journalist who gets sent to work in the company's Russian office. Alex, the journalist, basically breaks every single Russian taboo you can think of, so it's always pretty funny! Thanks to Tina from Learn Russian With Me for recommending this 🙂
Кухня
This popular comedy already has five seasons ready to watch. The story follows a young chef wannabe who (just barely) manages to land a job in one of Moscow's hottest restaurants. Thanks to another student of Russian, I found out that you can even get full transcripts of the show!
Реальные пацаны
This show is amazing for your Russian! It has very down-to-earth, real-life situations. Everyone speaks clearly. Each episode is only 25 minutes long and there are close to 200 episodes to watch. I think it's also fairly well-known in Russia? You can watch it directly on the channel's website.
Adaptations
Моя прекрасная няня
Russian adaptation of The Nanny. I've just picked one episode at random- you can find tons more by searching on YouTube.
В Москве всегда солнечно
I just heard about this remake of It's Always Sunny in Philadelphia, but I'm not sure where to watch it yet. Here's a clip- if you find an entire episode, please let me know.
Счастливы вместе
If you recognize the picture at the beginning of this post, you already know which show this is. I couldn't find any full episodes on YouTube, but here's a promo:
If nothing here caught your eye, there's also a varied list of Russian TV shows over on the Transparent Language blog. Or you can read my new post- 6 MORE TV shows in Russian.
Leave me a comment below with your favorite Russian TV shows!