Welcome to the fourth edition of Russian Words! This is an occasional series that highlights interesting vocabulary in Russian. If you're an intermediate student of Russian and hungry for new vocab (or you don't speak the language but you have a high pain tolerance for all those funny Cyrillic letters), these posts are for you.
The words and phrases below are all things I've learned since moving to Chelyabinsk last year. Let's get started!
.
#1. бахилы = shoe covers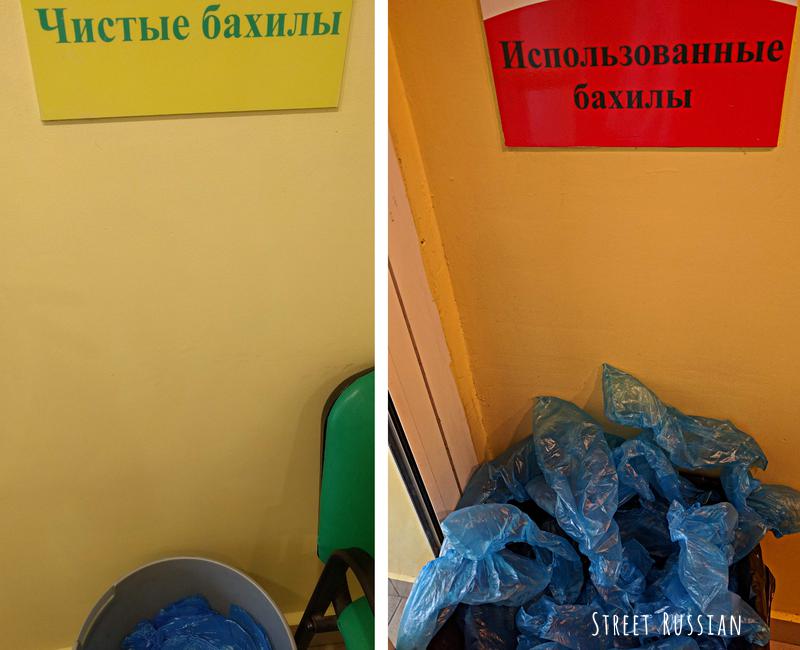 Ah, бахилы. You'll need to put these on in every single dentist office / doctor office / hospital or you'll get a serious scolding at the front door.
.
#2. лавка = shop, store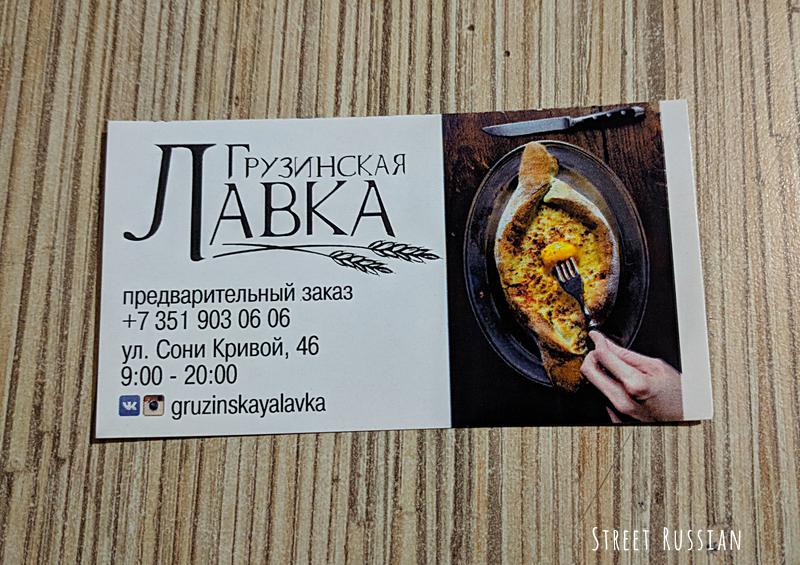 Everything is a лавка. Here are a bunch of actual business names in Chelyabinsk:
Мясная лавка
Музыкальная лавка
Пивная лавка
Букетная лавка
Посудная лавка
Сувенирная лавка
Чайная лавка
Продуктовая лавка
.
#3. тележка = shopping cart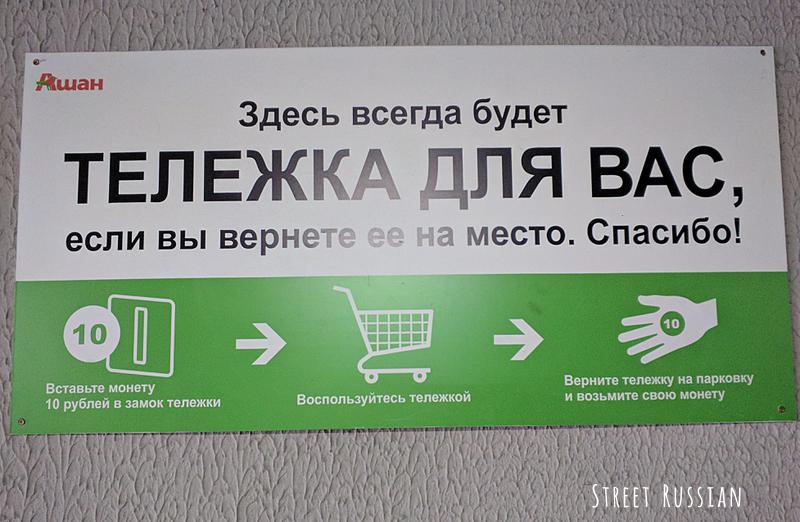 .
#4. занавеска = curtain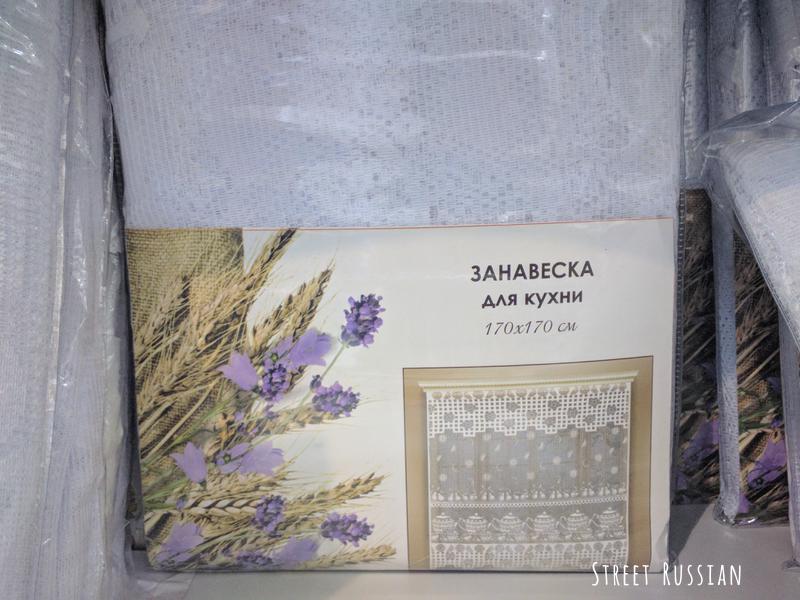 I've noticed an unspoken rule that all homes must have lace curtains.
.
#5. инкассатор = guy (or girl?) who collects cash from banks, ATMs, stores, etc. and delivers it to the bank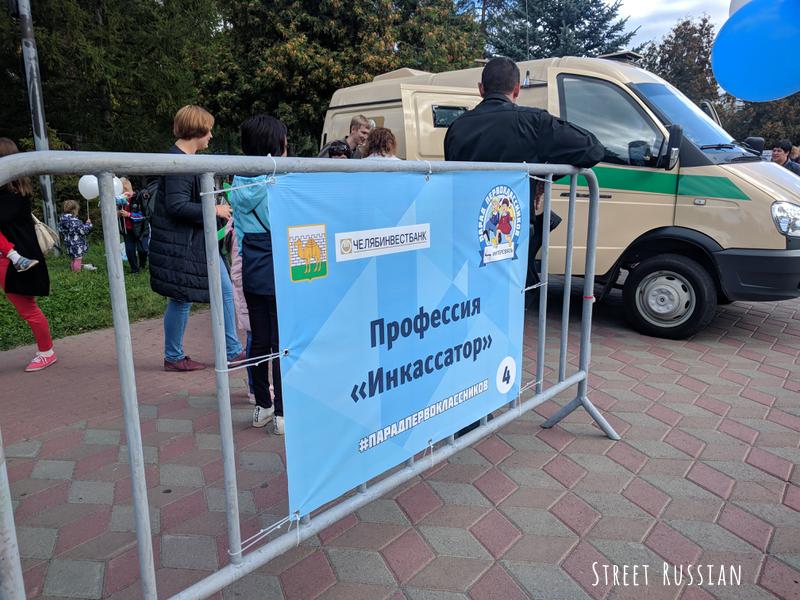 Last fall there was a city event for little kids, a public "What do you want to be when you grow up?" job fair. I took this photo at the инкассатор booth.
.
#6. сорочка = shirt? nightgown?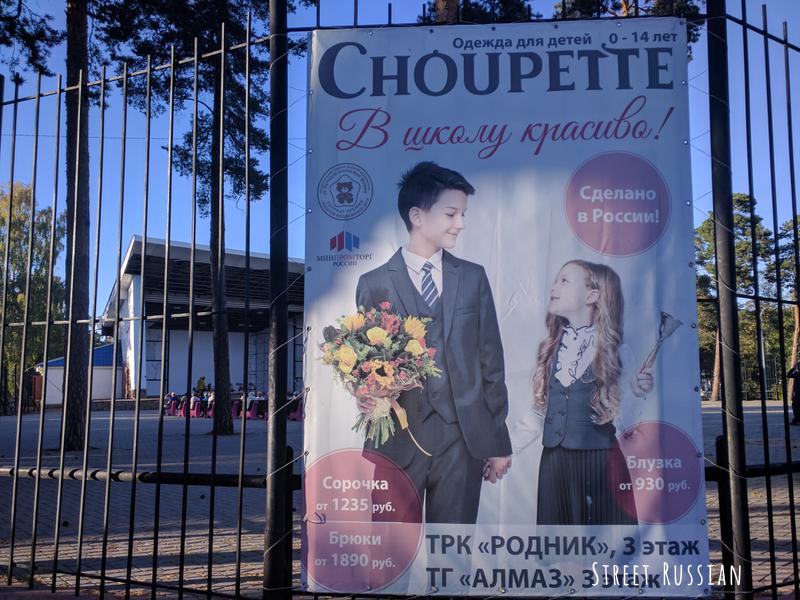 This word I'm still figuring out. It seems like it can be a slip/nightgown for women or a dress shirt for guys. I had never heard it before noticing this back-to-school ad in the park.
.
#7. пеленальная = changing room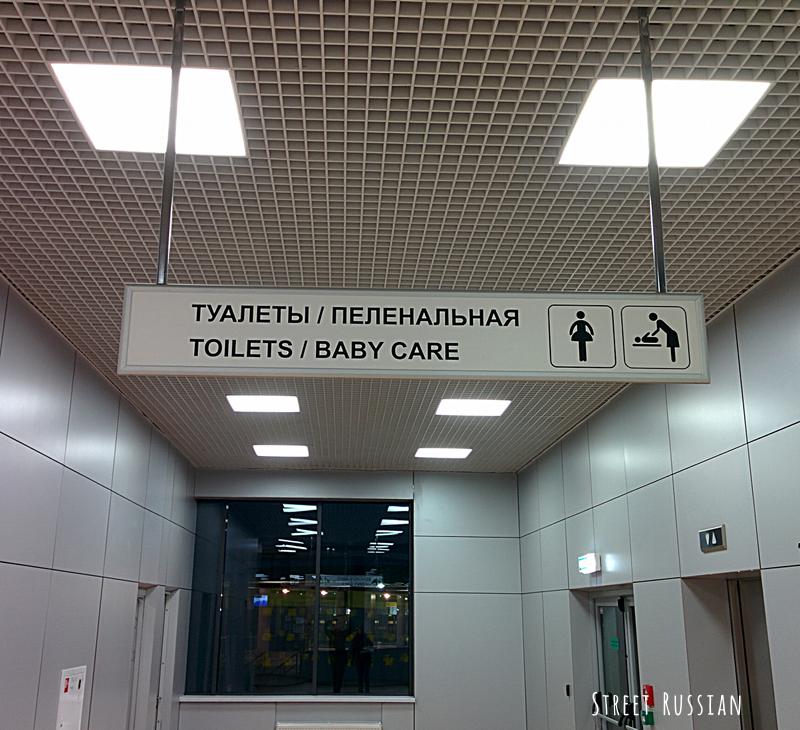 Russia seems quite good at providing baby-friendly spaces. The picture above is from an airport in Moscow. On my last Aeroflot flight, there was a HUGE bathroom at the back of the plane with a full-size changing table. Parks often have a special комната матери и ребенка next to the regular restrooms.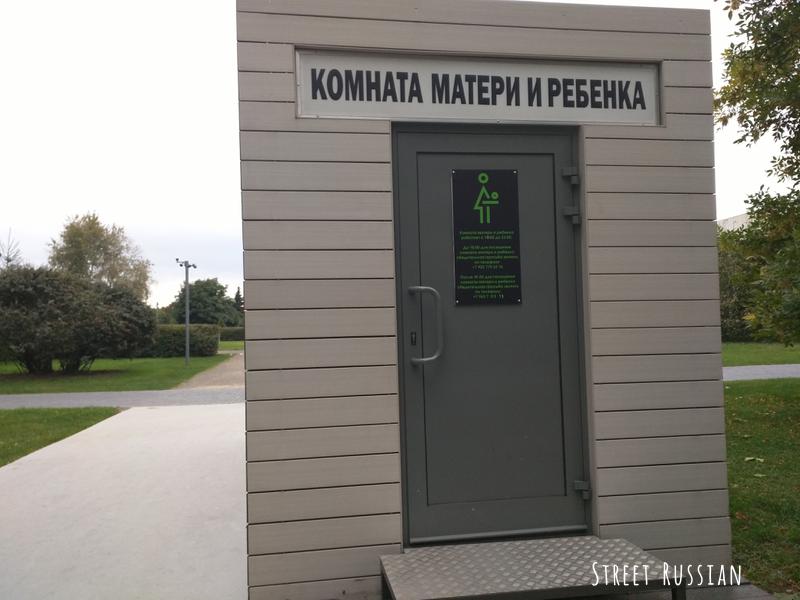 .
#8. чалма = turban
While a чалма could refer to a religious/cultural/fashion turban, mine is just a towel version. It's also useful when visiting a баня if you don't have a special шапка для бани.
.
#9. мяч прыгун = bouncy ball
Spotted at the supermarket. 🙂
.
#10. мы уже мчим = we're already on the way, warp 9!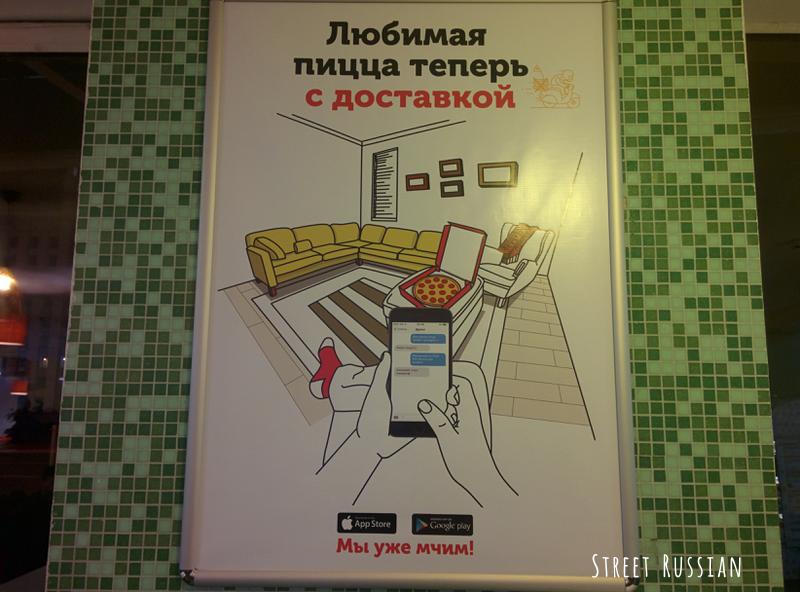 Мчать is to rush.

.
Are any of these words new for you? Have you encountered any memorable new Russian words yourself lately?

До следующего раза! Until next time!
Want more? Click here for the previous edition of Russian Words.