Welcome to the fifth edition of Russian Words! This is an occasional series that highlights interesting vocabulary in Russian. If you're an intermediate student of Russian and hungry for new vocab (or you don't speak the language but you have a high pain tolerance for all those funny Cyrillic letters), these posts are for you.
The words below are all names of businesses here in Chelyabinsk. Let's get started!


#1. Зуб даю = cross my heart, I swear it's true.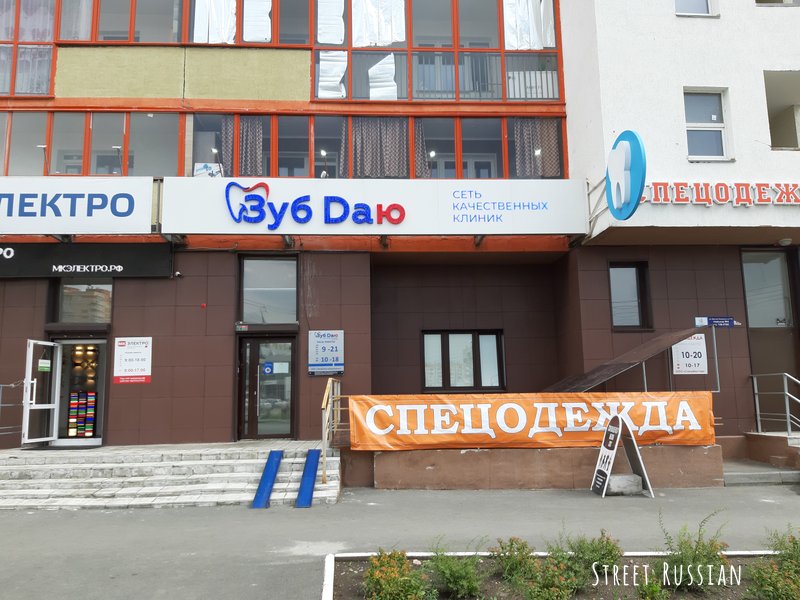 This is prison slang. The literal translation is "I'll give my tooth". Why? Because you're in prison. What else do you have to swear on? But origin aside, it's kind of a weird/funny name for a dental clinic, right?
There's more info on this expression here: О выражении «зуб даю». And you can also see the gesture that usually accompanies this idiom here (although you don't actually have to remove a tooth, haha).
#2. Мойдодыр = a magical (and slightly threatening?) sink that encourages kids to wash their hands.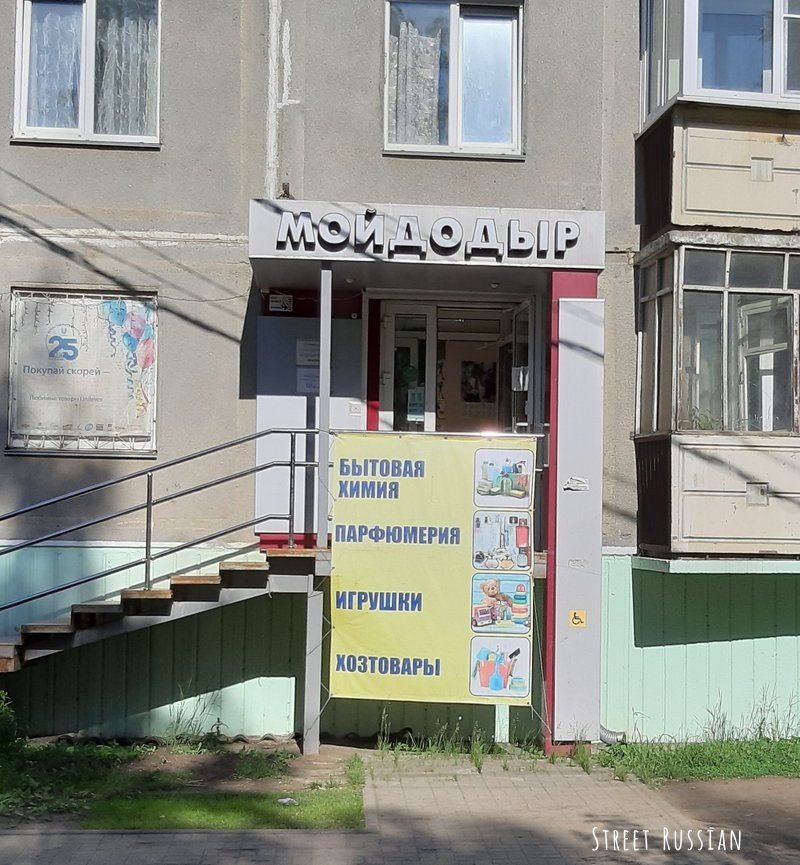 Мой до дыр literally means "wash until holes", like a really good scrubbing. This started out as a poem from the amazing Korney Chukovsky and later became a cartoon in 1954.


#3. Фанфан-тюльпан = a 1952 French comedy movie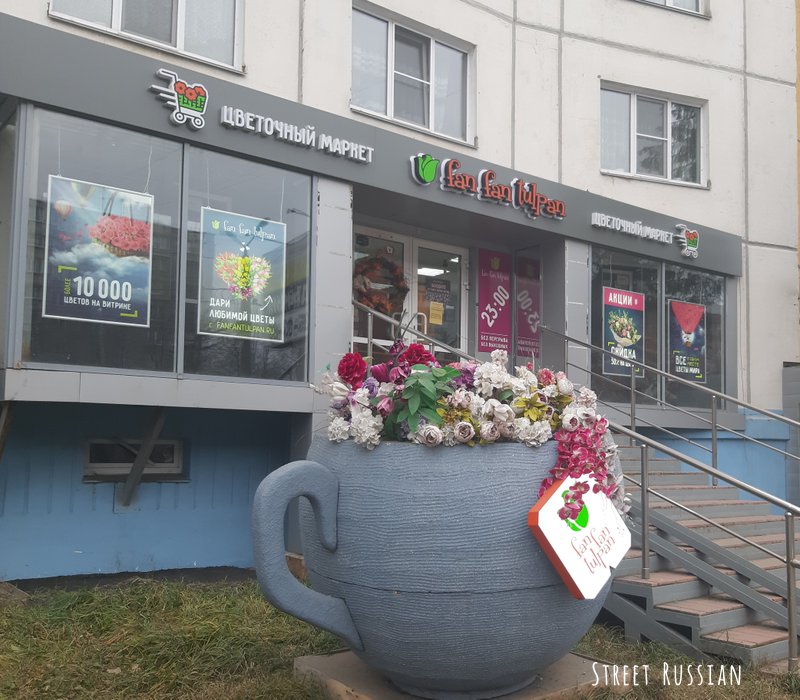 For some reason, one of Chelyabinsk's biggest florists goes by the same name as this old movie…? I'm not sure why, other than the idea they wanted a famous title connected to flowers (тюльпан = tulip). Or is there some other association with the phrase Фанфан-тюльпан? Does it describe a certain kind of person? If you know, please leave me a comment!
Are any of these words new for you? Have you encountered any memorable new Russian words yourself lately?

PS: Want more? Click here for the previous edition of Russian Words or follow Street Russian on Instagram for daily vocab updates.