Looking for something new to read? Here are some ideas for your reading list (or perhaps some books to avoid, haha)…
Interesting Finds at the Bookstore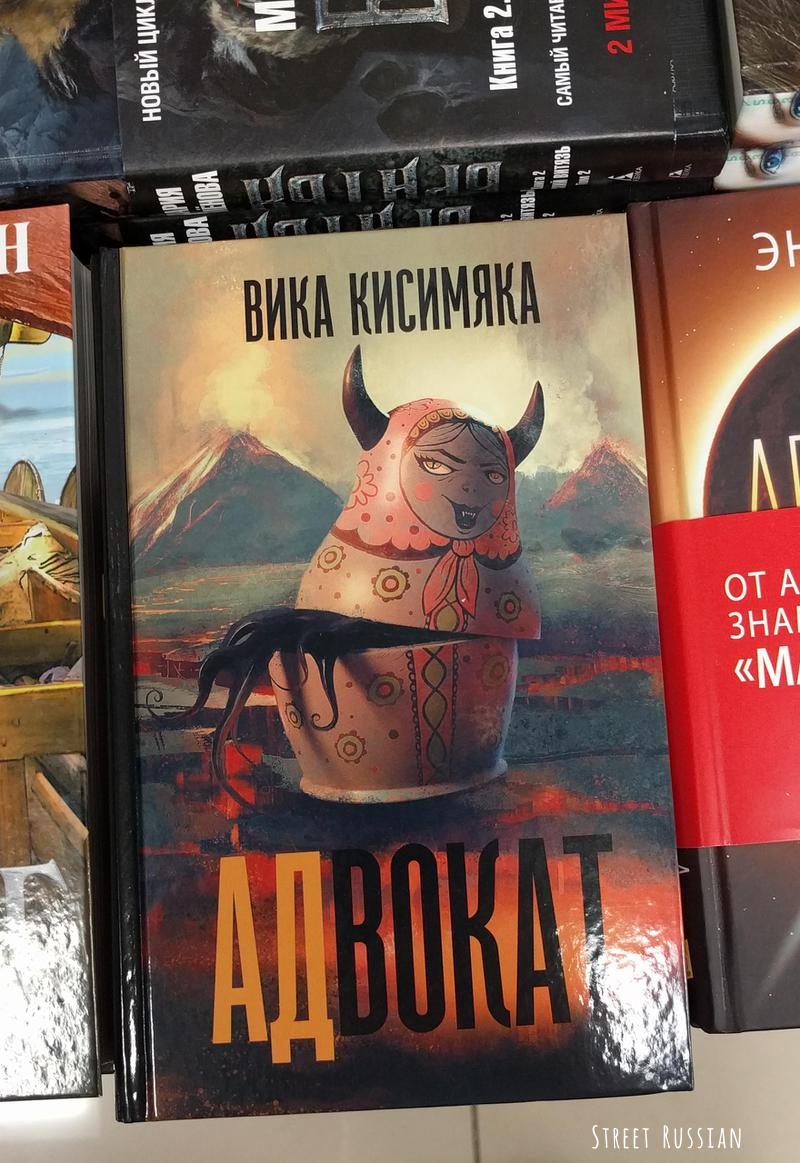 Not sure I want to read this book but I'll definitely save the picture for my matryoshka collection. ?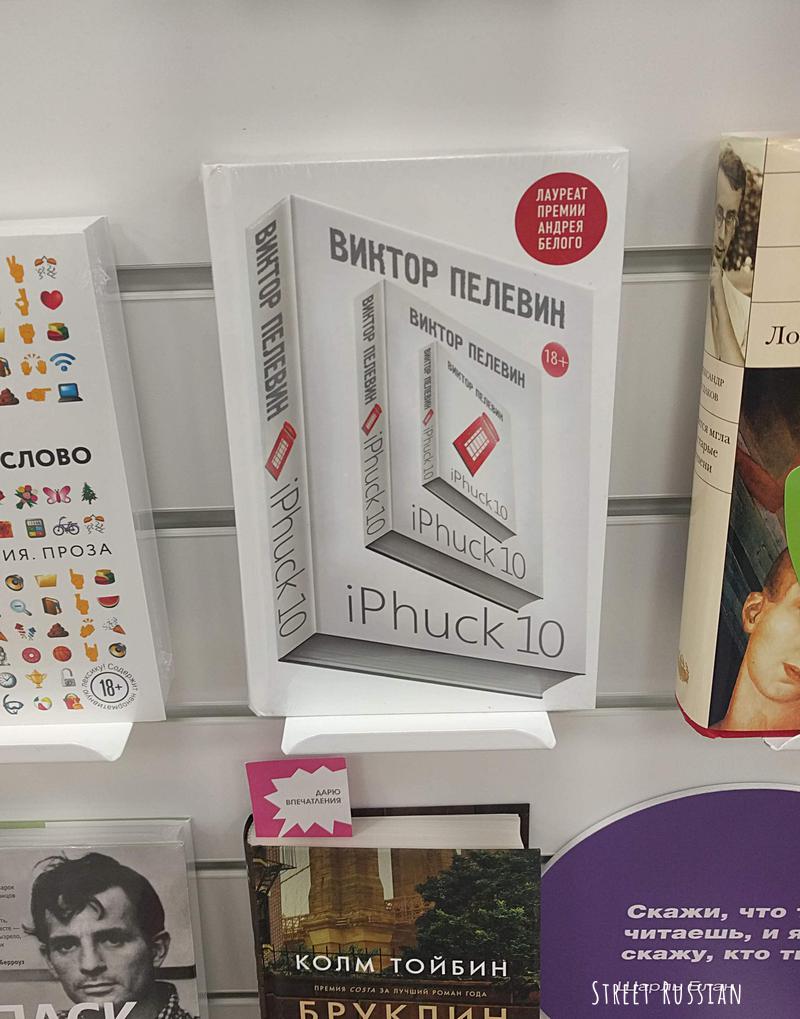 (Mostly) Free on Amazon's Kindle Unlimited
Return to Dyatlov Pass FREE Decent read for a creature feature (hopefully you're not reading this out of an interest for all things Russia).
The Sin Collector FREE I started reading this crime thriller last year but haven't finished it yet. It's about Russia, art, history, a serial killer- all interesting topics but I don't like it. :/ Also, would a young Russian woman really go around shaking hands with men? Isn't that a cultural no-no?
51 Ways to Offend a Russian: An American Blunders Through Russia FREE Good for someone preparing for their first trip to Russia.
Red, White, Blue and Yellow: An American's Guide To Short-Term Missions In Ukraine Lots of great info here that also applies to Russia. How many times a day should you say "hello"? What should you do if someone offers you a closed fist? What's the right way to sit with crossed legs? Can you split a check in a restaurant? What's the deal with getting shortchanged? (This book is available as a free download on Brandon's website.)
Honorable mention: Houdini vs. Rasputin FREE I've just checked this out on Kindle Unlimited. Can't say it'll be good but it definitely sounds… unique. 😉 "A powerful mystic, Rasputin has made puppets of the Tsar and his wife Alexandra. To save the nation from ruin, a small band of patriots recruits Houdini to expose the imperial "spiritual advisor" as a charlatan. Houdini wages an epic battle of wits and wills with the charismatic fiend."
My Favorite Book on Language Learning
How to Learn Any Language: Quickly, Easily, and On Your Own! by Berry Farber This book was written a very long time ago and it's rather hokey but I still love it and re-read it regularly for motivation.
Here are a few of my favorite quotes from the book:
One of the author's classmates on the Russian alphabet: "I've never seen anything like that Russian alphabet before in my life. Why, they got v's that look like b's, n's that look like h's, u's that look like y's, r's that look like p's, and p's that look like sawed-off goalposts. They got a backwards n that's really an e and an x that sounds like you're gagging on a bone. They got a vowel that looks like the number 61, a consonant that looks like a butterfly with its wings all the way out, and damned if they don't even have a B-flat!"
About Hungarian grammar: … Grammar is like classical music and good table manners. It's perfectly possible to live without either if you're willing to shock strangers, scare children, and be viewed by the world as a rampaging boor.
You don't have to know grammar to obey grammar. If you obey grammar from the outset, when you turn around later and learn why you should say things the way you're already saying them, each grammatical rule will then become not an instrument of abstract torture disconnected from anything you've experienced but rather an old friend who now wants you to have his home address and private phone number.
On my To-Read List
Streetwise Russian I want to buy this book SOOOO bad- I flipped through it at the library once and fell in love…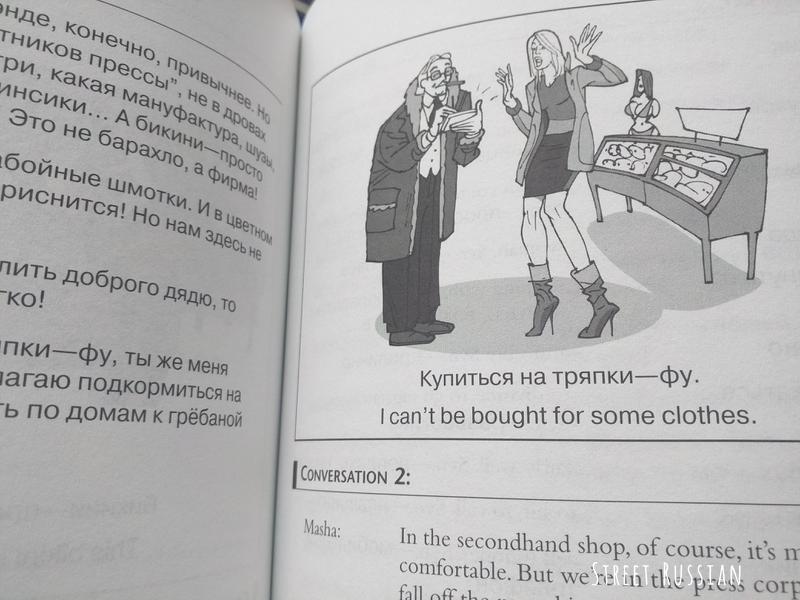 … but it's completely off limits until I finish more of the books I already own.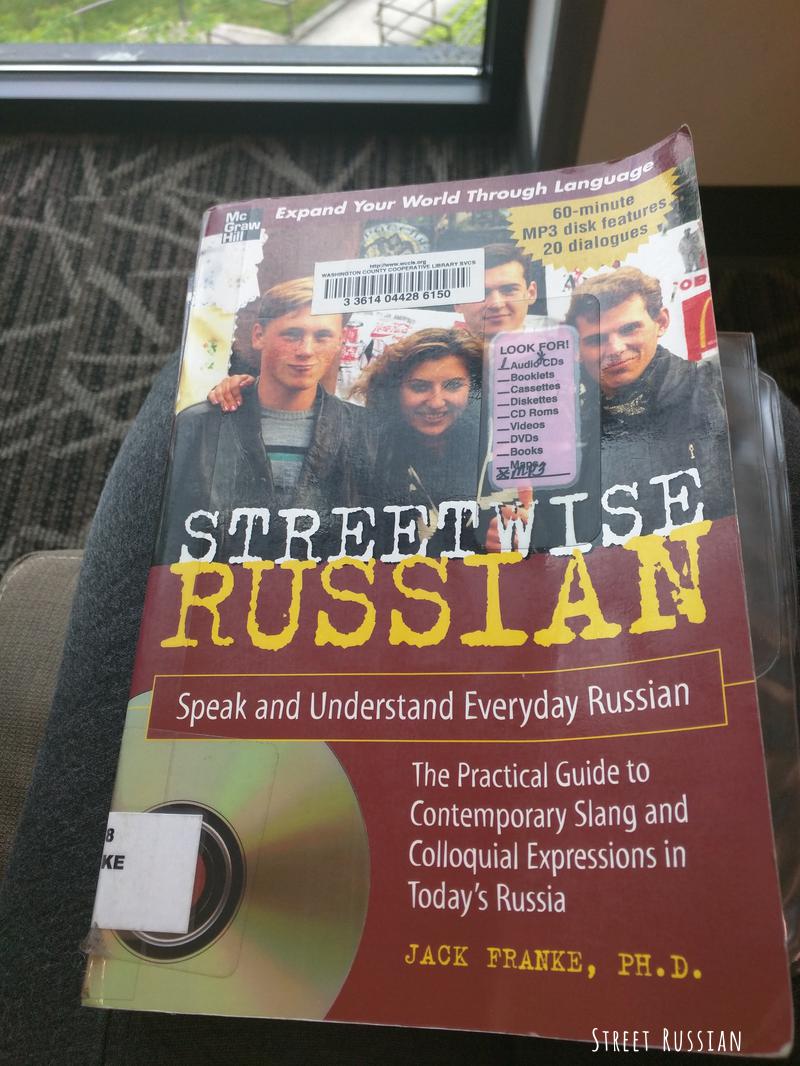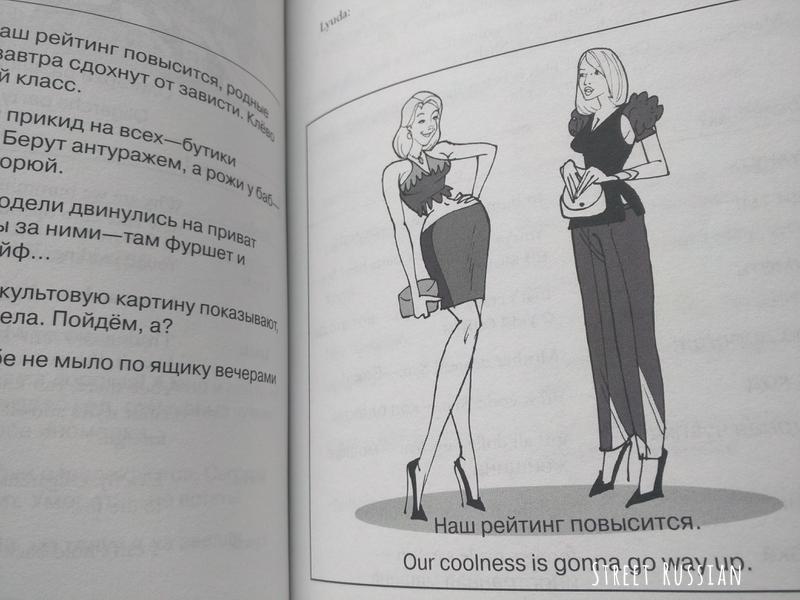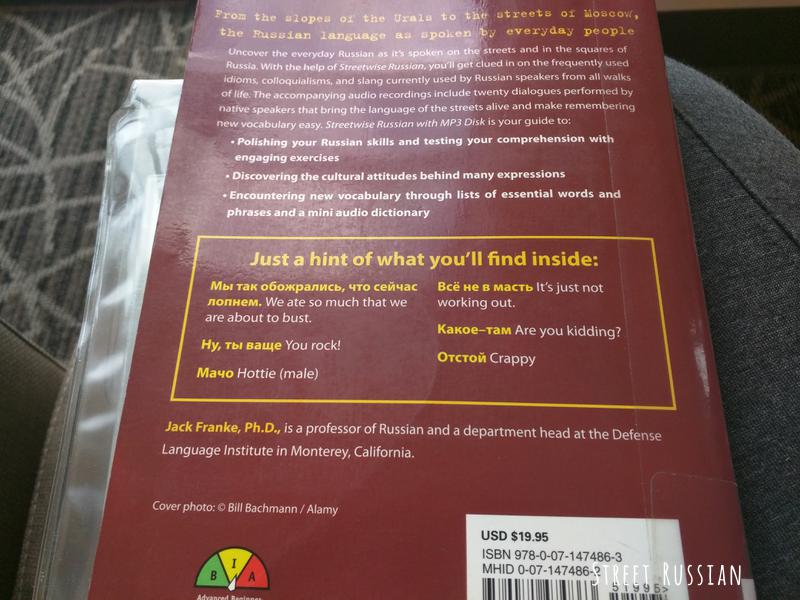 Other Books I've Read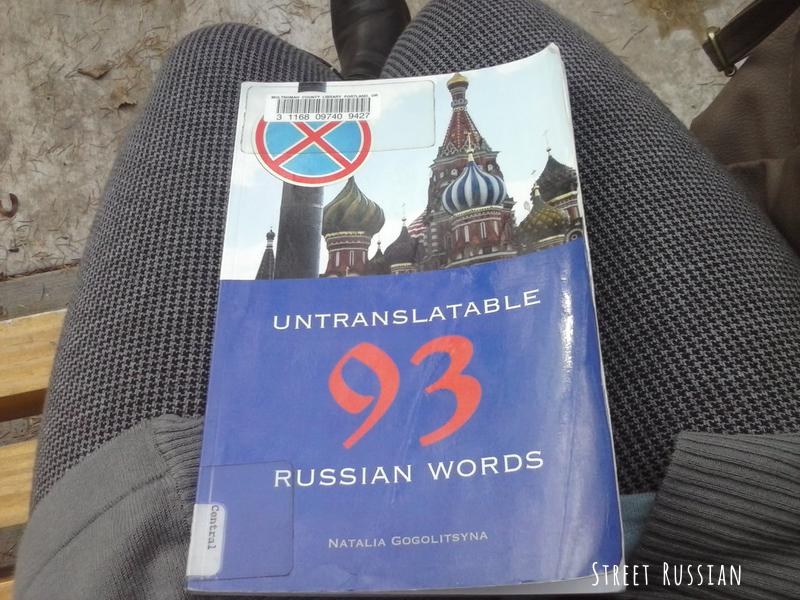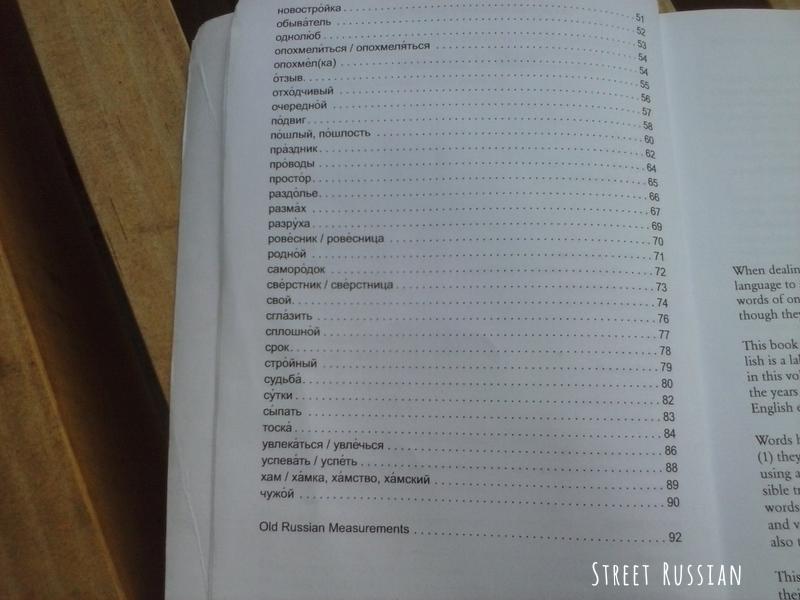 Untranslatable Russian Words This was okay- a bit dry but good for Russian vocab… and not just any vocab but my favorite kind: gloomy Russian phrases.
I have nothing but problems in my life right now. = В моей жизни сейчас сплошные неприятности.
He seems to be on yet another binge. = У него, кажется, очередной запой.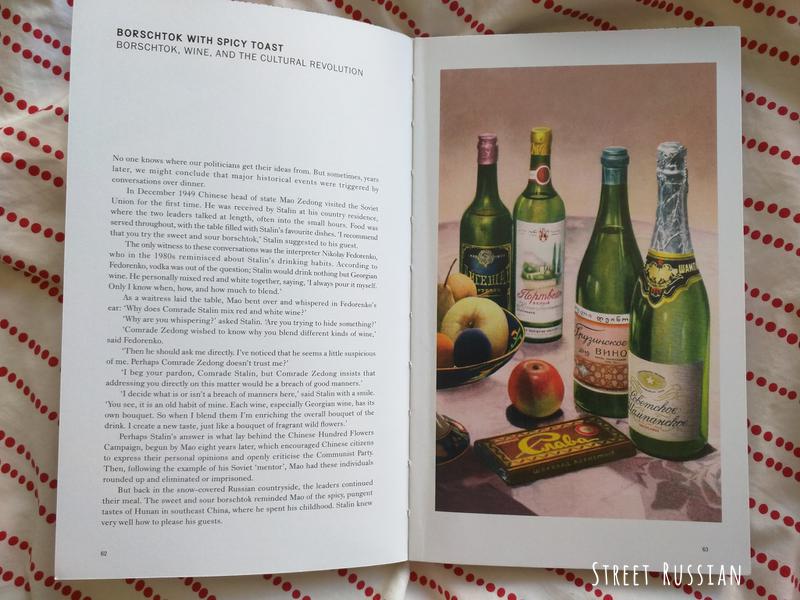 CCCP Cookbook: True Stories Of Soviet Cuisine This book shares tons of almost-forgotten stories about life in the USSR. It's full of short, fascinating entries on different foods from different Soviet countries. HIGHLY recommended!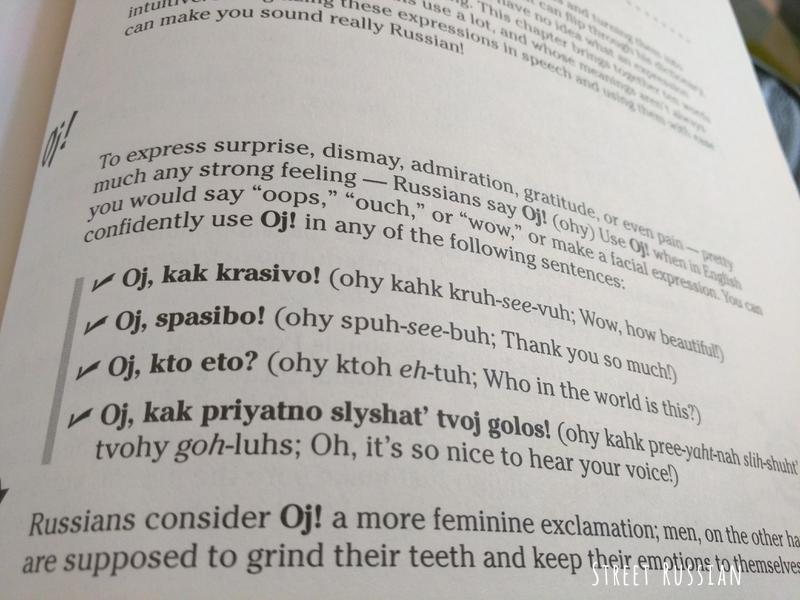 Russian for Dummies There's no Cyrillic used in this textbook. It's all oj, davaj, vy yeyo podruga, ygosh'ajtyes, which I think is harder to read/pronounce than the actual Russian words. On the other hand, the explanations are quite nice.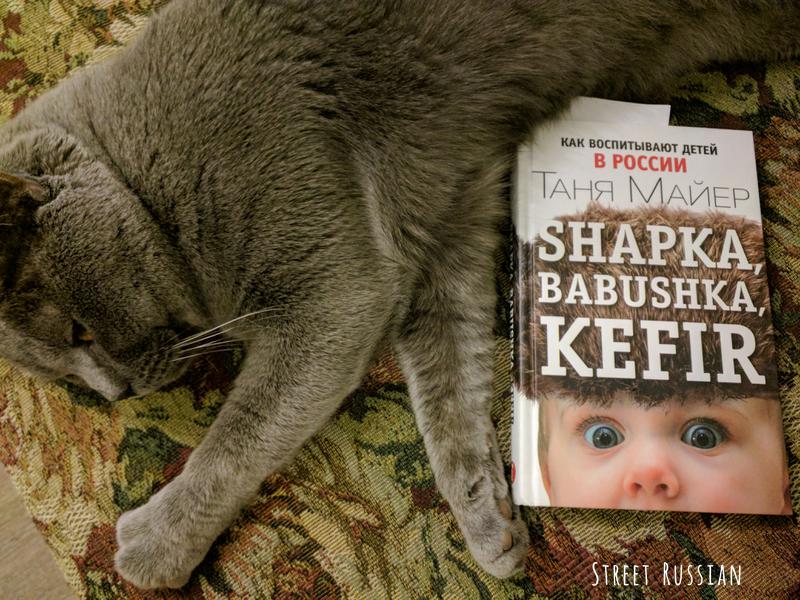 Shapka, Babushka, Kefir. This is the book I'm currently reading, a comparison of raising a child in Russia vs in the US. It's the translation of a book called Motherhood, Russian-Style. It's been a captivating read so far!
What are you reading right now?