Russian hip hop has the same issues that both American hip hop and 7th grade have: oh man, guys, we gotta look cooler than everybody else. Try harder to act cool, чуваки!
Case in point-
Ugh, I'm so sorry you had to see that. I think this commenter said it best.

Behold Timati, Russia's answer to Eminem, Pitbull, and Justin Bieber all in one. (Yes, Justin Bieber, because everyone knows who he is but few actually like him.)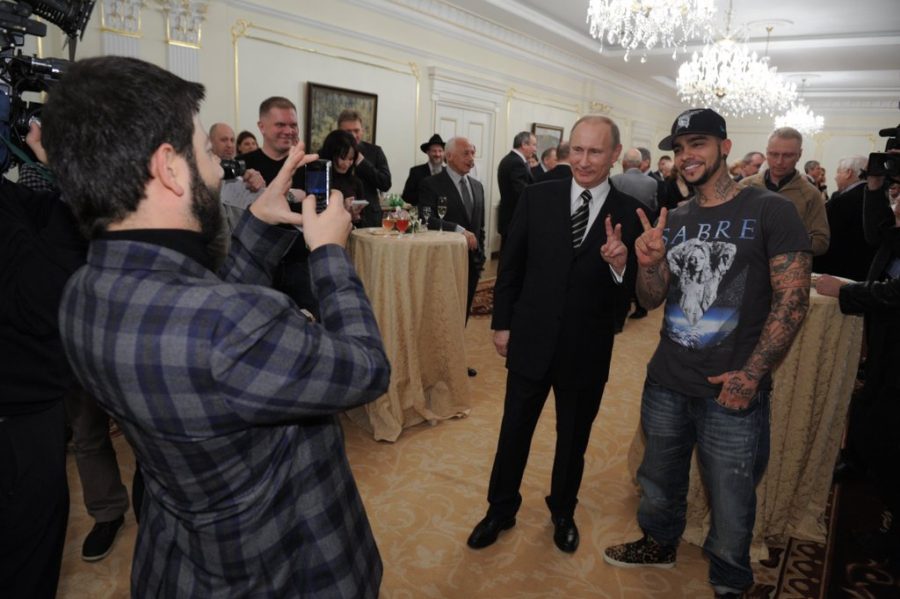 Timati has been rapping for years- you've probably heard some of his music, either in Russian or in English. I actually kind of like that Snoop Dogg song but the other song- в клубе- no thanks. It's way more enjoyable via meme!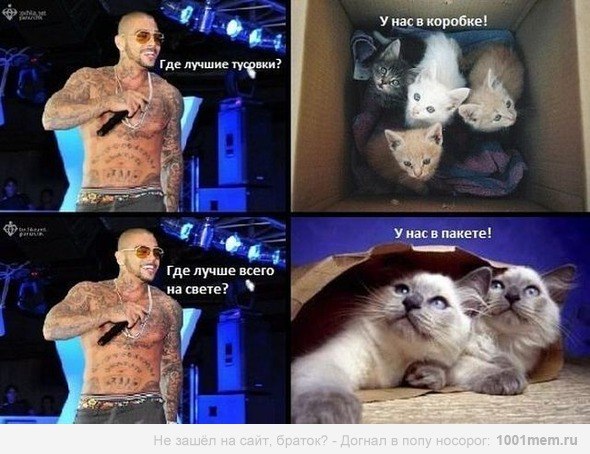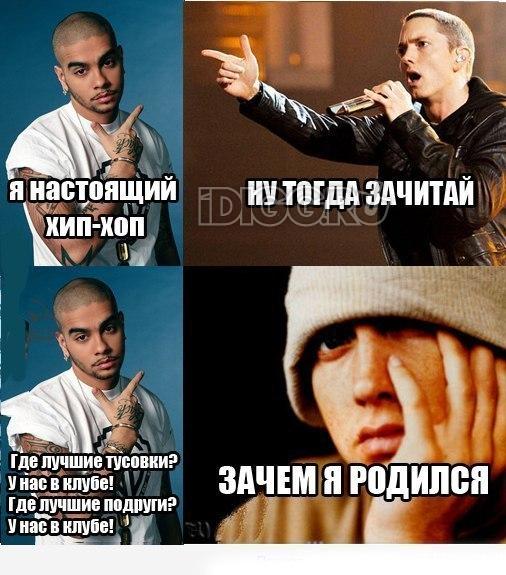 But I commend Timati's Black Star label for one thing…
Not this weird song.
This song ↓
Every time one of my students went to vacation / work in Dubai, all I could think of was this song.
Moving on from Timati and his crew, let me introduce you to Ukraine's Boris Pakhol.
Pretty disturbing, no? It's like a really old Justin Timberlake throwing a backyard orgy. This YouTube viewer had a special way of putting it-

At the same time, it cracks me up. Boris is just so… white and Boris-y. And he's taking the whole thing so seriously that making this video was either the culmination of a lifelong dream for him, or he's just having a good laugh at everyone. What do you think?
Next up, some funny stuff: coubs of Russians having a good time being Russian.
Village swag (here's the actual video/song: Деревенский Рэп. It's cute!)
Normal reaction to Russian rap
And finally, a few… patriotic songs, of sorts.
This kid wants you to know- he's from Russia.
In addition to a lot of bad words, this song has the best Russian rap lines ever:
Я кушаю творог со сметаной, борщ со сметаной, сметану со сметаной
каждый день ношу тапки,  каждый день ищу бабки
And I really want to know the story behind these guys. Who are they? Do they live in Russia? Why is the song named after two Russian cities?
Okay, I leave you with this one final coub (think of it as a music sampler):
Что вы думаете? Is anything here truly so bad that it's good? 😉