Here are a few photos for you:
#1. Sun dogs and New Year's trees!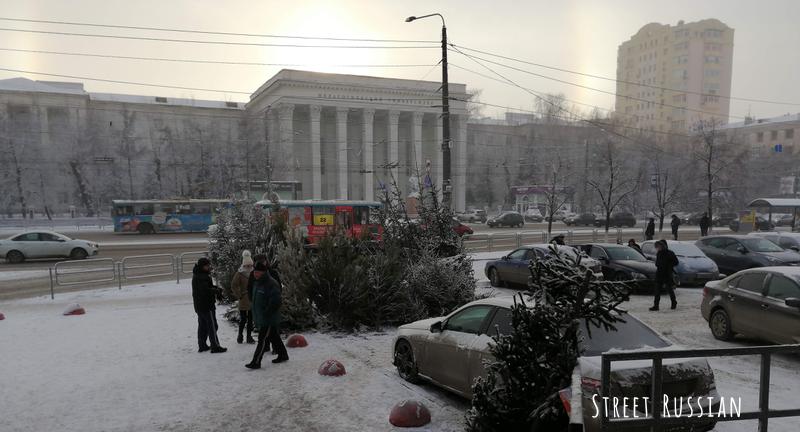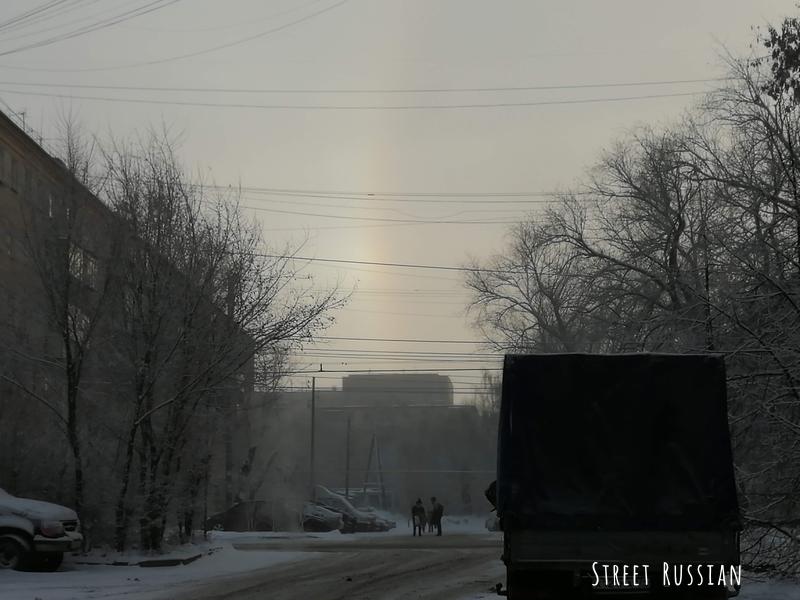 #2. An army of tractors on the roads.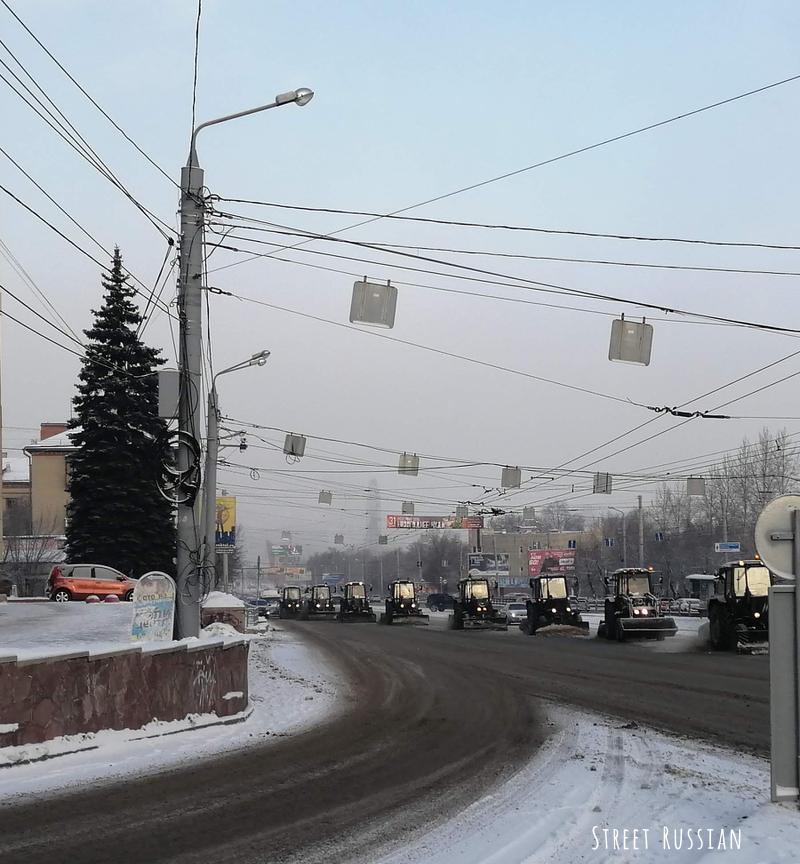 #3. Colorful buildings in fresh snow.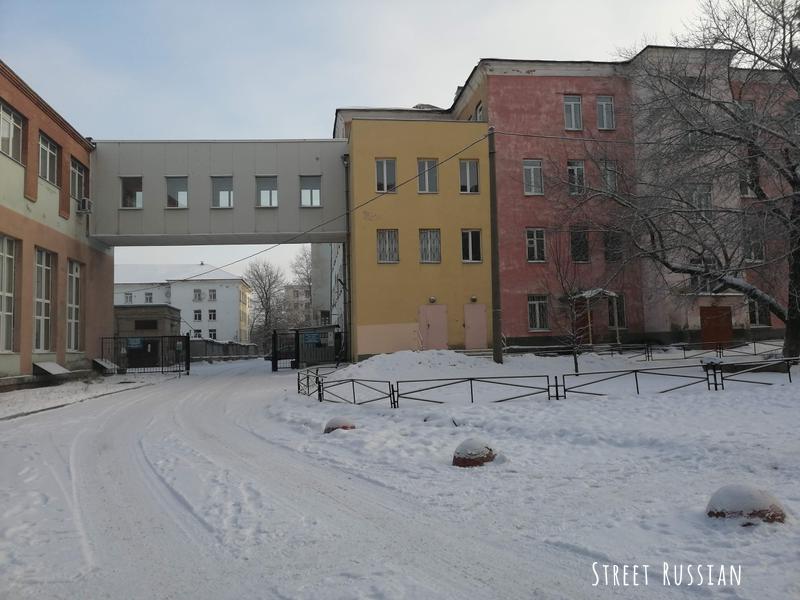 It's not quite time for the holidays yet in Chelyabinsk. Today, December 24th, is known locally as "Monday" and I'm getting ready to go to work. Tomorrow I'll teach a class on crime, supervise a test, and then call my family to wish them a Merry Christmas. We have classes until Friday, then a short break for the holidays. 🙂 I hope you have a great final week of 2018!!!